Customer Logins
Obtain the data you need to make the most informed decisions by accessing our extensive portfolio of information, analytics, and expertise. Sign in to the product or service center of your choice.
Customer Logins
Global Economic Recovery: Overview of World's Top Economies
It is now a year and a half since the onset of the COVID-19 pandemic and the world's economy is finally stepping into the stage of recovery. In fact, some of the largest economies in the world are moving on to economic expansion.
Read on to have a quick recap on the outbreak of COVID-19 and its economic impacts to the world before getting into the real deal of this read: the overview of the post COVID-19 global economic recovery. Last but not least, we also cover the undermining risks of the Delta variant resurgence to the economic recovery of Asia Pacific.
The unprecedented COVID-19 outbreak
The coronavirus (COVID-19) was first reported from Wuhan, mainland China, in December 2019. In just a few months' time, it quickly escalated into what is described by many as an unprecedented outbreak. In recent history, there were several virus outbreaks that brought severe economic and social impacts to the world, which include SARS, A/H1N1, and Ebola. Both SARS and COVID-19 were originated from mainland China, with the former was first reported in Foshan, Guangdong, in 2002. Given with many reasons, including having the similar location of origin for both pandemics, we can obtain a clearer picture on their economic impacts, the severity of the outbreaks, and the effectiveness of containment measures carried out by all local governments by comparing COVID-19 to SARS. In the case of SARS, it took the World Health Organization (WHO) 8 months to declare containment since the organization was notified of the outbreak in February 2003. Nevertheless, several SARS cases were still reported until May 2004, and no cases have been reported worldwide since then. In comparison, the COVID-19 outbreak seems to be never ending, with the discovery of Delta variant in 96 countries in July 2021, one and a half year later since the first reported case. Moving forward, let us take a closer look on the economic impacts of COVID-19.
Impacts of COVID-19 on the global economy
The COVID-19 outbreak has rippling shockwaves throughout the entire spectrum of the world economy, with a large impact on all markets and industries until today, as of the time of writing. The COVID-19 outbreak was estimated to bring the most severe economy impact to the world economy compared to the other virus outbreaks in recent history. It has dealt a heavy blow to the global economy, causing disruptions to supply chains, demand, international trade flows, and travel, together with lockdowns and collapsing stock prices. Several top economies in the world such as the United States, Europe, mainland China, and Japan were headed for recession. The COVID-19 outbreak hit the emerging markets hard as well by adding more burdens and pressures to their already challenging environment such as low global growth, commodity price war, and lack of financial or healthcare resources to deal with the pandemic. In the crude oil market, the prices spiked sharply as a consequence of huge drop in demand while the crude oil production was rising from Saudi Arabia, which further intensified the global supply surplus. Other commodities that were heavily affected are steel and lumber, which play a major role in building materials. The list of the impacts caused by COVID-19 on global economy is almost inexhaustive, but as the global GDP reached its peak in the second quarter of 2021, it is finally safe to say that the global economy has recovered and is moving forward to expansion.
Chart 1: Global real GDP and consumer prices
Overview of the post COVID-19 economic recovery
The first to complete the post COVID-19 economic recovery was the Asia Pacific region due to the resilience of the mainland China economy, followed by the North America. Africa and the Middle East will complete their recoveries in the third quarter of 2021, while Europe and Latin America will reach this juncture later in the final quarter.
The global real GDP in the second quarter of 2021 has surpassed the pre-pandemic real GDP peak attained in the fourth quarter of 2021. Due to the upsurge of COVID-19 cases throughout 2020, the global real GDP experienced a contraction of 3.5%. However, the current global real GDP is estimated to increase 6.0% in 2021, with 1.5% quarter-on-quarter (q/q), its strongest acceleration since 1973. The economic outlook forecast for the United States, Europe, Latin America, and mainland China is optimistic as the June forecast of world growth is revised up to 0.3% in 2021. The global real GDP growth is projected to continue at a robust pace of 4.6% in 2022 before settling to 3.0% in between 2023 to 2025.
Global supply chains were severely disrupted, and rebalancing will take time. The IHS Markit PMI™ global manufacturing survey found that supplier delivery times lengthened in May to the greatest extent in survey history, contributing to the steepest rise in input costs in over a decade and record inflation in selling prices. While some of the delays emanate from suppliers in Asia, manufacturers in Europe and North America were most affected by delivery delays. With consumer demand expected to grow at a rapid pace through 2021, transportation delays are likely to continue into 2022.
A closer look: Post COVID-19 economic recovery of some of the world's largest economies
The United States
The GDP growth forecast for United States was revised up again from 6.7% to 7.4% for 2021, and from 4.7% to 4.8% for 2022. These increases were suggested by an upward revision in wages and salaries from the fourth quarter of 2020, strong recent high-frequency data on aggregate demand, the need to rebuild depleted inventories in the second half of 2021, progress of the vaccination campaign, and a quicker relaxation of pandemic-related activity restrictions. IHS Markit analysts estimate that real GDP surpassed its previous peak in May and employment will surpass its previous peak in mid-2022.
Canada
An accelerated vaccination rollout has made Canada the leading high-population economy in first dose vaccination rate per 100 population. As third-wave virus counts subside, regional reopening plans are on target or accelerating. This, combined with a solid US economic outlook, has lifted the forecast of Canada's real GDP to 6.5% in 2021, 4.5% in 2022, and 2.1% in 2023. Supply-chain and delivery headwinds will moderate in the second half of the year. A full economic recovery in Canada's real exports and imports is expected in the third quarter of 2022.
Asia Pacific
The recent COVID-19 outbreaks in Guangdong province have been effectively contained thus far and should not derail mainland China's economic expansion. The effective containment measures have also led to a strong recovery in mainland China's consumer market, giving the overall economic recovery a strong support. The outbreaks, however, have further lifted the Chinese public's urgency for vaccination.
Proliferating COVID-19 vaccinations will accelerate domestic demand recovery, which has been lagging supply growth. Demand in May has moderately narrowed this recovery gap. Industrial production in May was up 13.6% from the same month in 2019, down from April's 14.1% increase from 2019. Retail sales in May rose 9.2% from May of 2019, up from 8.8% in April. Signs of accelerating domestic demand recovery have also surfaced in the recent imports data. Goods imports for domestic consumption grew 53.4% year-on-year (y/y) in May, up from 20.3% y/y in January–February. Compared with the same period in 2019, domestic imports in May were up 28.0%, compared with 17.1% in January–February.
The real GDP growth forecast for Japan for 2021 remains unchanged but IHS Markit analysts raised the forecast for 2022 to 2.3% from 2.1%. While a solid increase in external demand is expected to drive growth for 2021, domestic demand in the first quarter was weaker than expected and the extension of state of emergency will mean a delayed economic recovery.
Japanese first-quarter real GDP was revised up to a contraction of 1.0% from a 1.3% q/q drop, reflecting faster increases in private inventories and a softer decline in public demand. However, sluggish private capital expenditure suggests that state of emergency could push out a recovery in capital expenditure. According to the business outlook survey for the June quarter, the downward revision to fixed investment plans for fiscal year 2021–22 (started 1st April 2021) from 7.6% to 7.4% was due largely to weaker plans in face-to-face services, offsetting upward revisions in manufacturing.
The latest flare-up of COVID-19 outbreaks in other Asia Pacific regions starting from mid-April appears to be waning in many places, but not all. India is still recording the highest number of new COVID-19 infections daily. Indonesia, the Philippines, and Malaysia also remain key hotspots in Southeast Asia, while Taiwan and Vietnam are now averaging fewer than 300 new cases per day after their surprise outbreaks.
The resurgence of the virus triggered another 0.2 percentage point decrease to the region's real GDP growth outlook to 4.9% in 2021. In Malaysia, Thailand, Vietnam, and Taiwan, ramped up containment measures will limit private consumption spending and export production in these trade-dependent countries. The latest IHS Markit Manufacturing PMI™ for other Asia showed some downward drift in key indicators, and survey results due out in early July are likely to show further weakness owing to sustained containment measures.
Eurozone and the United Kingdom
The forecast of 2021 Eurozone real GDP growth has been raised to 4.8%—above the market consensus. Private consumption will lead the economic recovery from the second quarter, consistent with improving sentiment and labor market conditions, plus declining household savings rates. Having contracted q/q in the fourth quarter of 2020 and the first quarter of 2021, private consumption is still 9.5% below its pre-pandemic level. While retail sales of some types of goods have recovered strongly, net declines in household consumption of services are well into double digits across the Eurozone's member states. Consumer price inflation has continued to rise, reaching 2.0% y/y in May, its highest rate since late 2018. However, core measures of inflation have picked up much less markedly. Excluding energy, food, alcohol, and tobacco prices, inflation edged up to just 0.9% y/y in May. Market-based measures of inflation expectations have risen since mid-2020, but they remained well below the European Central Bank's (ECB's) "below but close to 2%" inflation aim.
Latin America and the Caribbean
Inflation continues to accelerate across the region, driven by steep increases in prices of food and energy. In Mexico and Brazil, current inflation rates exceeded central bank targets. In countries where inflation is still relatively low—such as Peru, Chile, and Colombia—prices are rapidly accelerating. In Brazil, annual inflation amounted to 8.1% y/y at the end of May, its highest rate since October 2016. In response, the central bank of Brazil will continue to tighten monetary policy. Other central banks in the region will start tightening monetary policy in the second half of 2021.
Emerging Europe
In June, IHS Markit economists raised the 2021 real GDP growth prognosis for Emerging Europe to 4.4%, while holding the 2022 outlook stable at 3.8%. The breakdown of first-quarter growth showed some surprises, with domestic demand performing better than anticipated in a number of countries, despite social distancing restrictions. Also unexpected was the impact of net exports in several of the larger Central European economies, even though current-account results were broadly favorable. A revival of services is expected to support the GDP revival from the second quarter onward, while the EU recovery fund will boost investment from late 2021.
Middle East and North Africa
IHS Markit PMI™ recent surveys for the Gulf region contained a positive note, with the Saudi PMI rebounding to 56.4 points in May, close to January's post-pandemic high. The UAE's PMI reached a new post-pandemic high in April but backtracked in May (to 52.3), although safely remaining in expansion territory. Business conditions in Egypt were more difficult as the PMI edged up to 48.6 points, leaving the index still below the critical 50-point mark that separates expansion from decline.
Chart 2: Real GDP growth (percent change from a year earlier)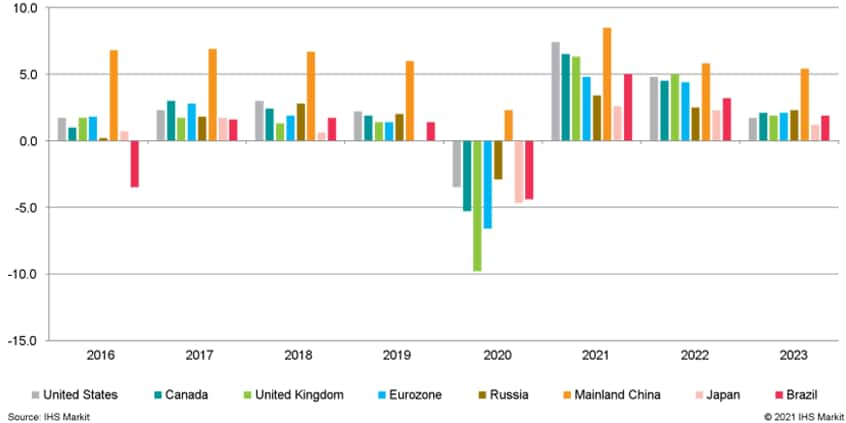 Risk of the Delta variant to Asia Pacific economic recovery
The economic recovery momentum in the Asia Pacific has been disrupted by the COVID-19 Delta waves during the second quarter of 2021 due to the renewed lockdowns being imposed in many Asia Pacific countries. The new COVID-19 waves driven by the Delta variant is believed to be the most transmissible variant compared to the Alpha variant. Among the Asia Pacific economies, several Southeast Asian economies are the most severely impacted by the escalating Delta waves, which include Indonesia, Malaysia, Thailand, Myanmar, Cambodia, and Vietnam. These countries are currently suffering significant Delta waves that have triggered the renewed lockdown measures and restrictions to economy activities in most sectors. The situation has been further worsened by the relatively slow progress of COVID-19 vaccination rollouts in the Asia Pacific region compared to other economies such as the United States and Western Europe.
Chart 3: First dose COVID-19 vaccinations, 11 July 2021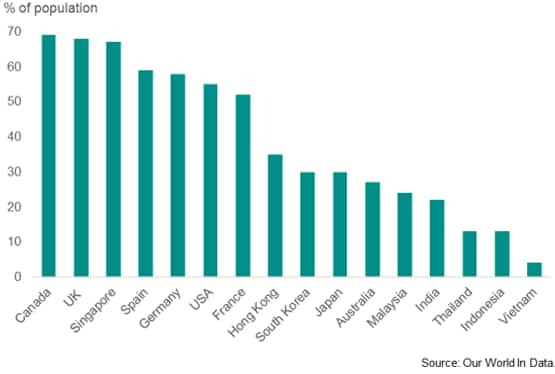 The break of the recovery momentum that was finally gained during the second quarter of 2020 through a series of pandemic-related restrictions and travel bans is pushing the pace of economic recovery to be more dependent on the vaccination rate and the speed to achieve herd immunity among the affected economies. The recovery of international tourism and travel activities in Asia Pacific region are also expected to continue being impeded by the international travel restrictions. Hence, the GDP of the affected economies is expected to recover in a more protracted and gradual trend as the international tourism and travel is one of the key GDP contributors.
Bottom line
Overall, most of the largest economies in the world have attained a steady economic recovery or expansion since the second quarter of 2021. The resurgence of the Delta variant while the vaccination is rolling out slow is definitely rubbing salt onto the wound to the economic recovery pace of the Asia Pacific. However, we could still hold high hopes to the recovery of the world economy in overall with the expectation of global real GDP growth is able to continue at a robust pace in 2022.
Don't miss out the latest update on post COVID-19 economic recovery and prospect
Connect with our experts now!
Connect anytime, anywhere
Acquire targeted insights from over 700 industry experts and thought leaders
Events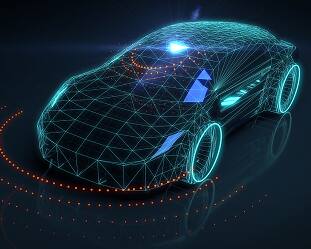 2021 Automotive Local Webinar Series
17 February - 14 December 2021 | Asia Pacific
2021 Asia Pacific Automotive Webinar Series will put spotlights on the latest industrial insights after the onslaught of the COVID-19 across the...
Experts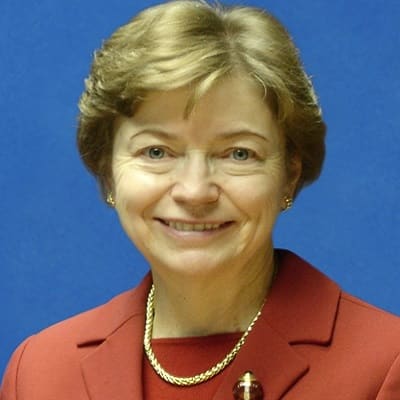 Sara Johnson
In this role, she helps clients assess worldwide business and financial opportunities and risks. Ms. Johnson co-authors the Global Executive Summary, manages the Executive Strategy Council, and presents the economic outlook to international conferences. She previously served as North American research director and chief regional economist with Standard & Poor's DRI, and managing director of global macroeconomics with Global Insight, predecessors of IHS Markit Economics & Country Risk that is now part of IHS Markit. Ms. Johnson is a former director of the National Association for Business Economics and the NABE Foundation and was named an NABE Fellow in 2014. She is past president of The Boston Economic Club and a member of the American Economic Association. Ms. Johnson holds a Bachelor of Arts in Economics and Mathematics from Wellesley College, US, and earned her Master of Arts in Economics from Harvard University, US, with concentrations in Finance and Macroeconomic Theory.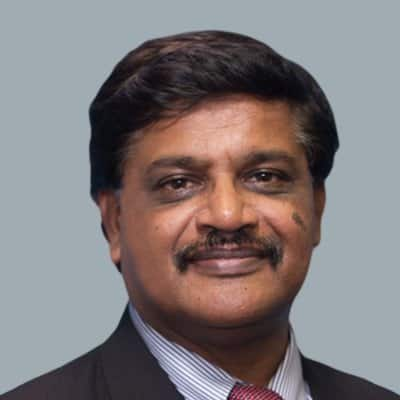 Rajiv Biswas
Rajiv previously worked as Director for South-East Asia for The Economist Group. His previous experience includes working for UBS as Executive Director for Asia-Pacific Country Risk and for the Royal Bank of Scotland as an international economist. He has also worked for an international organization, the Commonwealth Secretariat, as a senior economist in the International Capital Markets Department. Rajiv's experience also includes working as a consultant for the United Nations and the Asian Development Bank.Rajiv is a graduate of the London School of Economics, for the B.Sc.Econ.Hons. in Economics, and received his M.Sc. and D.I.C. from Imperial College at London University. Rajiv has published widely on a range of economic, trade and investmentrelated topics, with over 100 published articles. He frequently speaks at international conferences on the global and Asia-Pacific economies, including at World Economic Forum and Euromoney events as well as at United Nations conferences. He regularly appears on international TV programs, including for the BBC, CNBC, Bloomberg, Channel News Asia, CNN and Al Jazeera TV.He is the author of "Future Asia", published by Palgrave Macmillan in 2013, "Asian Megatrends" published by Palgrave Macmillan in 2016 and "Emerging Markets Megatrends" published by Springer/Palgrave Macmillan in 2018.
Follow Economic Country Risk on Twitter
{}
{"items" : [ {"name":"chat","enabled":true,"desc":"Chat Now","mobdesc":"Chat","mobmsg":"Welcome! How can we help you today?"}, {"name":"share","enabled":true,"desc":"<strong>Share</strong>","mobdesc":"Share","options":[ {"name":"facebook","url":"https://www.facebook.com/sharer.php?u=http%3a%2f%2fihsmarkit.com%2ftopic%2fpost-covid-19-global-economic-recovery.html","enabled":true},{"name":"twitter","url":"https://twitter.com/intent/tweet?url=http%3a%2f%2fihsmarkit.com%2ftopic%2fpost-covid-19-global-economic-recovery.html&text=Global+Economic+Recovery%3a+Overview+of+World%27s+Top+Economies+%7c+IHS+Markit","enabled":true},{"name":"linkedin","url":"https://www.linkedin.com/sharing/share-offsite/?url=http%3a%2f%2fihsmarkit.com%2ftopic%2fpost-covid-19-global-economic-recovery.html","enabled":true},{"name":"email","url":"?subject=Global Economic Recovery: Overview of World's Top Economies | IHS Markit&body=http%3a%2f%2fihsmarkit.com%2ftopic%2fpost-covid-19-global-economic-recovery.html","enabled":true},{"name":"whatsapp","url":"https://api.whatsapp.com/send?text=Global+Economic+Recovery%3a+Overview+of+World%27s+Top+Economies+%7c+IHS+Markit http%3a%2f%2fihsmarkit.com%2ftopic%2fpost-covid-19-global-economic-recovery.html","enabled":true}]}, {"name":"rtt","enabled":true,"mobdesc":"Top"} ]}