Customer Logins
Obtain the data you need to make the most informed decisions by accessing our extensive portfolio of information, analytics, and expertise. Sign in to the product or service center of your choice.
Customer Logins
Energy, Climate, and Sustainability Research and Insights: Asia Pacific in Focus
Power and Renewable Markets
Climate and Clean Energy Technology
5 big questions facing Asia Pacific's renewable market in 2021
7 big questions facing the Asia Pacific power market in 2021
IHS Markit Webinar

30 June 2021
Green Power: Future of renewable procurement
(...)
(...)
IHS Markit Webinar

18 May 2021
Corporate renewable procurement in Asia Pacif
(...)
(...)
IHS Markit Webinar

11 May 2021
越南《第八个电力规划草案》深入解读和市场机遇
(...)
IHS Markit Webinar

24 November 2020
The future of offshore wind in Northeast Asia
(...)
IHS Markit Webinar

10 November 2020
How a coal-phaseout will force Australia, Jap
(...)
(...)
IHS Markit Training

04 June 2021
2021太阳能光伏和储能市场研讨会
IHS Markit Webinar

31 August 2021
中国绿电交易市场:东风已至?
(...)
IHS Markit Webinar

18 August 2021
全球LNG市场:驾驭周期
(...)
10 big questions facing the Asia Pacific natural gas market in 2021
Explore our Climate and Sustainability Hub
Sample our energy research, analysis, and insights in one integrated platform
Experts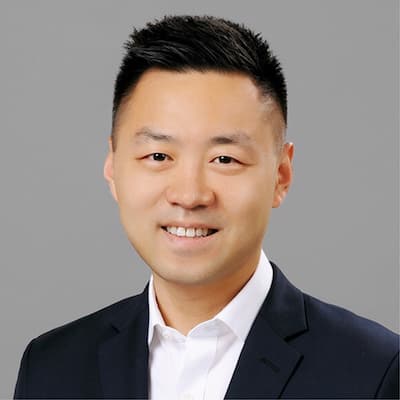 Xizhou Zhou
Mr. Zhou has expertise in power and renewable market fundamentals analysis and forecasting, power market design and policy analysis, renewable energy business models, and company strategies, among other areas. He previously headed the firm's Power, Gas, Coal, and Renewables practice in Asia Pacific while based in Beijing, where he significantly expanded the group's research and consulting coverage across the region with new teams established in Singapore, Seoul, Tokyo, Delhi, Penang, and Brisbane. Mr. Zhou began his career at IHS Markit through one of its predecessor companies, Cambridge Energy Research Associates (CERA), as part of its Emerging Markets and Global Power groups in Cambridge, Massachusetts. Before that, he worked as a consultant on regulatory economics for Industrial Economics, Inc. in Boston and as a research analyst at the World Resources Institute in Washington, DC. Fluent in Mandarin Chinese and proficient in Spanish, Mr. Zhou holds a Bachelor of Arts and a Master of Environmental Management, both from Yale University in the United States. He serves as an editorial board member of China Petroleum Society's official journal, Guoji Shiyou Jingji (International Petroleum Economics). He is currently based in Washington, DC.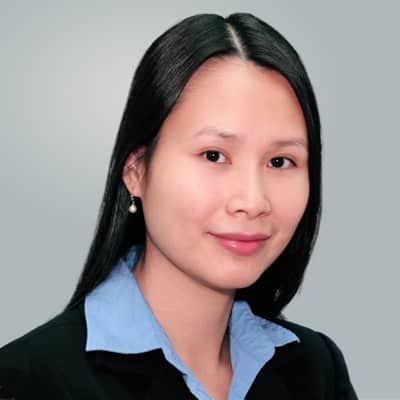 Jenny Nguyen Yang
Based in Beijing, Ms. Yang focuses on China's gas and power market fundamentals and policy analysis. Her recent research includes Chinese energy market reforms, small-scale LNG, coal-based synthetic natural gas, gas demand potential from the transport and power generation sectors, Chinese companies' LNG procurement strategies, and the impacts of Chinese gas demand and related policies on the global gas and LNG market. She also has extensive knowledge of electricity load forecast and peak demand management, pricing and structuring of electricity products, power retail operations, and electricity market deregulation. Prior to joining IHS Markit, Ms. Yang was vice president of pricing, products, and markets at Constellation NewEnergy, Inc. in Houston, Texas. Earlier, she was a quantitative analyst at Williams Companies, where she produced forward-looking price and volatility curves for energy-related trading commodities. Ms. Yang holds both a Bachelor of Business and Administration and a Master of Business and Administration from the University of Oklahoma, United States.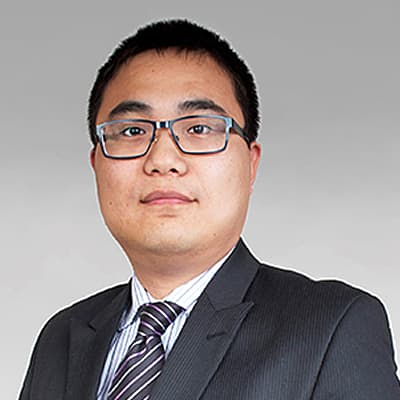 Allen Wang
Dr. Wang leads Southeast Asia power and renewables research and is the research manager for Asia Power and Renewables Analytics. He is a highly experienced energy market consultant with 10 years of experience in power and gas markets in various countries. He is also responsible for providing consulting advisory to commercial clients in energy market planning, regulation, operation, and policies. Prior to joining IHS Markit, Dr. Wang was the R&D manager and lead consultant at Energy Exemplar, working on PLEXOS development team management; various utility industry consulting assignments; and system implementations, workshops, and trainings for worldwide clients. Dr. Wang is a member of the Institute of Electrical and Electronics Engineers and the Australian Institute of Energy. He holds a Bachelor of Science and a Master of Science from Huazhong University of Science and Technology, China, and a Ph.D. from the University of Technology Sydney, Australia.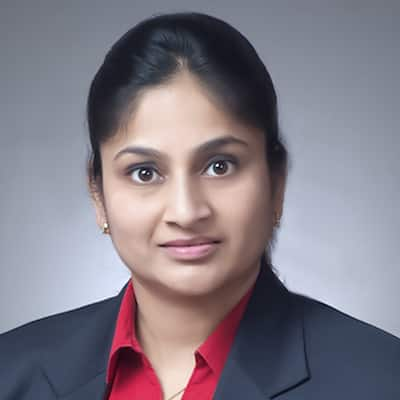 Rashika Gupta, Ph.D.
Dr. Gupta has about fourteen years of experience in energy markets. Her expertise includes economic and policy assessment, power and fuel market analysis, power market modeling, power trading, energy management, regulatory and commercial analysis, and environmental policy analysis for India and Asia Pacific power and fuel markets. Currently, she leads the IHS Markit's South Asia Gas Power and Energy Futures (GPE) team, analyzing the power and fuel markets for the South Asian market covering India, Pakistan, Bangladesh, and Sri Lanka.Prior to joining IHS Markit, Dr. Gupta was with Statkraft Markets and with ICF International. She has worked on numerous consulting assignments and commercial projects and with independent power producers, investors, private equity funds, power utilities, energy majors, industrial consumers, and government planning bodies to support their business and commercial strategies. Dr. Gupta holds a bachelor's degree from Kirori Mal College, India; a master's degree from Hansraj College, India; and a doctorate from Delhi University, India.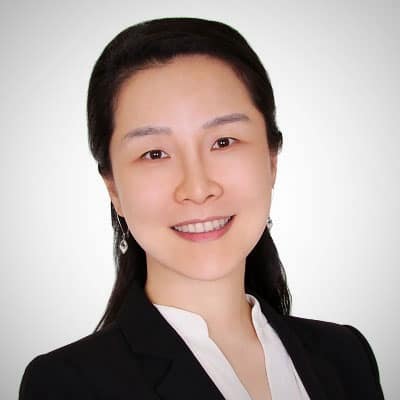 Lara Dong
Ms. Dong leads Greater China power and renewables research and is a member of Asia's research and consulting team. Ms. Dong focuses on Greater China's power and renewable market fundamentals, key players across the value chain, and policy and market reform analysis. Prior to joining IHS Markit, Ms. Dong spent eight years at Rio Tinto, most recently as principal advisor, where she researched commodity market fundamentals and generated China policy insights in coal resources and electricity procurement options for aluminum smelting. In her role at Rio Tinto, she oversaw global coal price forecast and cross-commodity research on industrial, environmental, and state-owned enterprise reform policies. Earlier, Ms. Dong served at Noble and BHP Billiton as an analyst with cross-commodity research responsibilities, and at the Canadian Imperial Bank of Commerce as a debt market research analyst. A CFA charterholder, Ms. Dong holds a bachelor's degree in economics from Xiamen University, China, and a Master of Business Administration from the University of Toronto, Canada.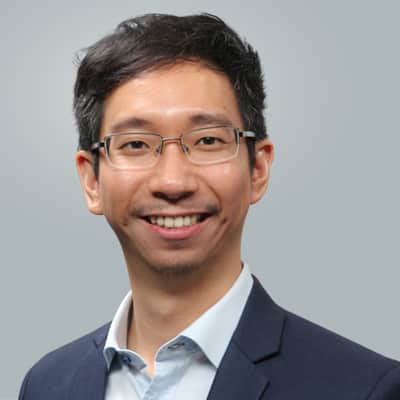 Zhi Xin Chong
Mr. Chong leads the IHS Markit emerging Asia market team covering natural gas and LNG in South and Southeast Asia. His focus is on understanding supply, demand, and pricing outlooks. A recognized LNG expert, Mr. Chong has spoken at numerous conferences and his views are routinely sought by major media publications. Prior to joining IHS Markit, he was a principal analyst at Wood Mackenzie. He also previously worked as a policy analyst at the Energy Market Authority of Singapore. Mr. Chong has been featured as the anchor speaker for the CNBC Special Report Sustainable Energy. He holds a Bachelor of Business Management (cum laude) from the Singapore Management University.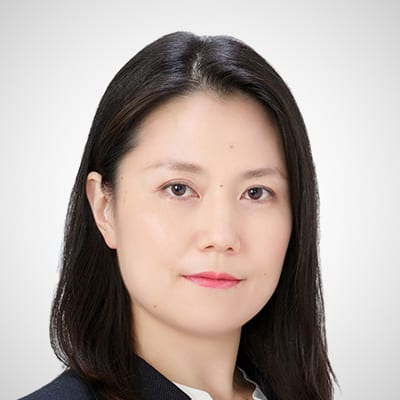 Kaori Tachibana
Ms. Tachibana covers the power, gas, and renewable markets in Japan, looking at supply/demand balances, infrastructure developments, policy developments, and pricing outlooks. Ms. Tachibana's expertise includes a deep understanding of the Japanese market. Previously, at Accenture, she advised Japanese utility, chemical, and exploration companies on their future strategy and their global business operations. Before that she was with Wood Mackenzie supporting upstream, coal, and metals commodity clients. Earlier in her career, she was a consultant at Environmental Resources Management, evaluating environmental impact assessments, overseeing soil and groundwater investigations, and designing groundwater remediation models in Japan. Fluent in Japanese and English, Ms. Tachibana holds a Master of Business Administration from McGill University, Canada.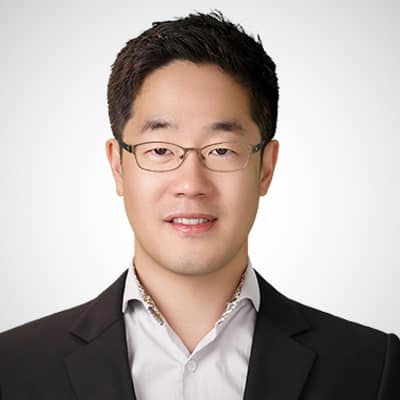 Vince Heo
Mr. Heo focuses on power and renewable market development and LNG demand analysis. He has more than 12 years of experience in consultancy and industry, with a strong background in policy research, strategy development, and financial analysis in the energy sector. Prior to joining IHS Markit, Mr. Heo was a senior manager at Ernst & Young, where he led the Power & Utilities consulting practice and assisted clients in the government, power and utilities, financial services, and technology companies in the areas of renewables, energy storage, and other emerging technologies. He also served as an advisor to South Korea's Ministry of Trade, Industry and Energy and the Korea Electric Power Corporation on new energy businesses. Prior to that, he held posts at the Global Green Growth Institute, Bloomberg, and Procter & Gamble. Mr. Heo holds a Bachelor of Arts in agricultural economics from Seoul National University, South Korea, and a Master of Science in environmental policy and regulation from the London School of Economics, United Kingdom.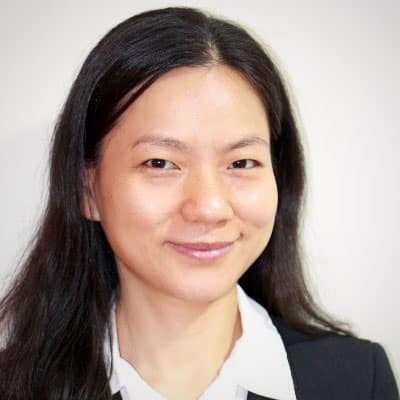 Cecillia Zheng
Ms. Zheng is based in Singapore and leads Southeast Asian power market research and consulting. She has extensive work experience and a deep understanding of the power and renewable markets. She helps clients develop holistic view toward in Southeast Asia's power and energy market and provides valuable insights in this regulated and highly uncertain market. Her consulting engagements have covered a broad range of issues, including market entry strategy for power players, power assets assessment and valuation, commercialization strategy for natural gas resources, and energy supply-demand outlooks. Prior to joining IHS Markit, Ms. Zheng worked with Alstom Power (now GE Power) , where she was responsible for market intelligence on power generation fuel competition for both thermal and renewable resources. Ms. Zheng holds a Bachelor of Science degree from Nanjing University, China, and a master's degree from ESCP Europe, France.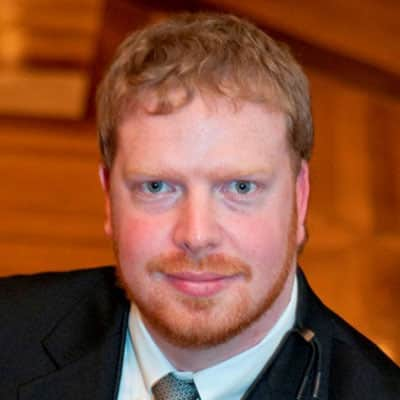 Logan Reese
Mr. Reese leads the research and analysis for gas, power, and renewables markets in Australia, focusing on market fundamentals, power and renewable developments, and policy developments. He publishes the IHS Markit Australia gas and power country profiles and long-term outlooks. He is a highly experienced energy market analyst in gas and power markets in Australia and North America and is an expert in developing and implementing mathematical models to help business stakeholders make data-driven decisions. Prior to joining IHS Markit, Mr. Reese was a manager of the quantitative analysis team at Bentek Energy now part of S&P Global Platts, where he developed and maintained regional natural gas demand and storage outlooks, developed proprietary modeling systems, and was the architect of North American regional gas supply and demand balances. Mr. Reese holds a Bachelor of Science in mathematics from Colorado State University, United States.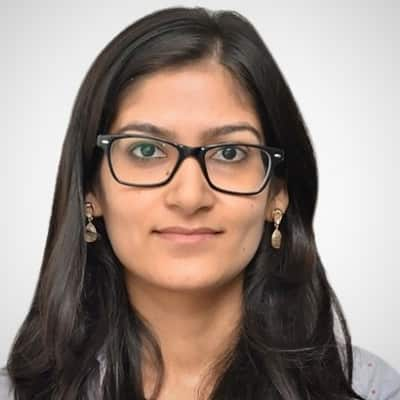 Ankita Chauhan
Ms. Chauhan has more than seven years of experience in the renewable energy and climate change sectors, with a special focus on market and policy trends for wind and solar. She contributes to policy and market assessment, competitive landscape, and procurement trends for grid-connected and distributed renewable sectors. Prior to joining IHS Markit, Ms. Chauhan was a research assistant with ICF International, where she provided consulting support to projects, including an assessment through 2020 for the potential of solar thermal projects in Rajasthan and Gujarat (India) in relation to the economic and regulatory framework conditions in these states. Previously, she held research and policy advisory positions in the private sector and an industry association in India. Ms. Chauhan holds an MBA from the University of Petroleum and Energy Studies, India, and is fluent in Hindi and English.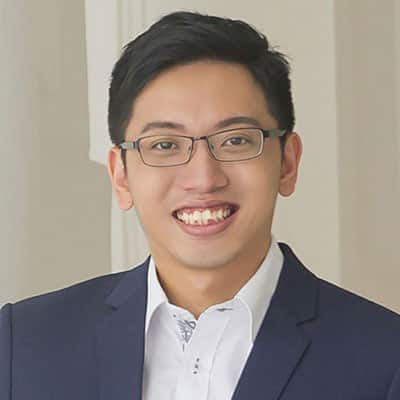 Joo Yeow Lee
Mr. Lee is part of the global power and renewables team. He leads the renewable research for Southeast Asia, covering the fundamental analysis of government policies, targets, regulations, competitive landscape, market players, pricing, market screening and market entry strategies. He helps clients assess and investigate the strategic issues facing Southeast Asia's energy market development and navigate an exciting yet highly uncertain market landscape. He has experience in policy making and regulating for the electricity and gas sector, from his time at the Energy Market Authority (Singapore). This includes market regulations for the competitive sector, comprising licensing frameworks for entry into the sector, market surveillance and monitoring, and market rules development and administration; and economic regulation for the monopoly sector, encompassing revenue and tariff setting for transmission and distribution companies. Mr. Lee holds a Bachelor of Arts and a Master of Science from the Nanyang Technological University, Singapore. He is based in Singapore.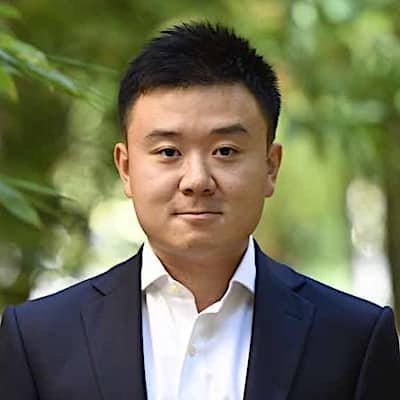 Youmin Rong, Ph.D.
Dr. Rong focuses on analyzing the global battery industry and energy storage markets in APAC. Dr. Rong also provides input to customers with regard to next-generation technology, e-mobility, clean energy transition, and net-zero carbon future. Prior to joining IHS Markit, Dr. Rong served as the project lead and investment advisor for advanced batteries at NIO (the first Chinese electric vehicle company publicly listed in New York Stock Exchange). In addition to his industrial experience, Dr. Rong attended Stanford University as an Energy Research Fellow, where he developed scientific research in advanced battery technology. Based on his research findings, he has published over 15 papers in leading internationally peer-reviewed journals. Dr. Rong completed his Postdoctoral Fellowship at Stanford University, and holds a PhD from the University of Oxford, as well as MEng and BEng from Imperial College London.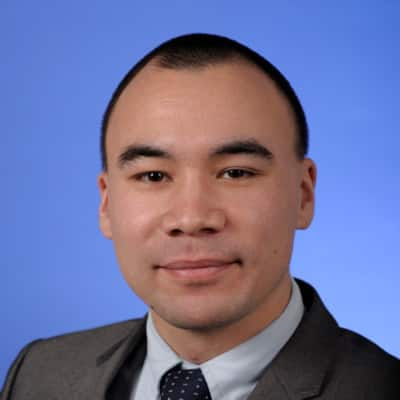 James Taverner
Mr. Taverner, Research and Analysis Director, IHS Markit, specializes in global gas and LNG markets, with a particular focus on Northeast Asia (Japan, South Korea, and China). His expertise includes quantitative analysis and model building of supply, demand, and price fundamentals; analysis of government policy and regulation; and gas market development. Mr. Taverner was the project manager and lead researcher for the major IHS Markit Multiclient Study "The New Map of Global Gas," an in-depth analysis of the potential impact of unconventional gas on supply, demand, trade, and price in the global market. He has contributed to numerous other IHS Markit studies, including "Global Gas Reset," "LNG in Transportation: Challenging Oil's Grip," and "Solving the Tangram: China Regional Gas and Power Scenarios." He is based in London and has previously worked in the IHS Markit offices in Paris, Beijing, and Tokyo, where we worked with local clients and international companies targeting those markets. Mr. Taverner holds a Master of Arts from Cambridge University, United Kingdom.