Customer Logins
Obtain the data you need to make the most informed decisions by accessing our extensive portfolio of information, analytics, and expertise. Sign in to the product or service center of your choice.
Customer Logins
Blog: Why disease prevention is key to farmed fish filling the global protein gap

Genetic advantage, healthy microbiomes and improved vaccines are the key pillars of the DNA revolution at the heart of maximising productivity in the aquaculture market
The global population is predicted to grow to at least 9 billion people by 2050, driving an increase in protein production of around 50% from today's levels. An increase in protein derived from the aquatic environment is critical for closing the protein gap, making aquaculture an area of significant investment and development. Wild capture has peaked and will -at best- be maintained at current levels with effective management. Aquaculture will therefore contribute ~100% of future growth in aquatic protein production. This follows a steep increase in production over the 20-30 years in comparison to traditional protein farming, such as beef production.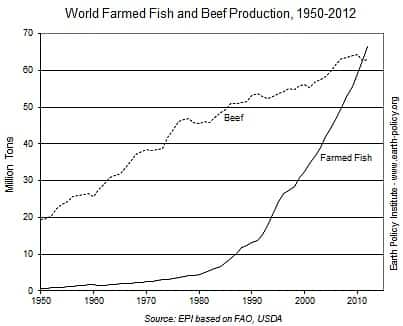 It is widely agreed that expansion of aquaculture can only happen alongside innovation through the value chain such as:
Sustainable diets optimized per species (and to the nutritional profiles for consumers)
Biosecurity and engineering solutions to minimize environmental impact and improve animal welfare
Reducing losses from infectious diseases and parasitic infestations
Future expansion of the industry will be dependent upon innovation throughout the value chain. As examples, sustainable diets with nutritional profiles optimized for the health and productivity of each species (and their nutritional value for the consumer) are essential, as are new biosecurity and engineering solutions to minimize environmental impact and improve animal welfare. One of the most important areas of focus though is reducing losses from infectious diseases and parasitic infestations, an ever-present danger which will persist for as long as aquaculture is practiced in open water systems.
The aim of all farmers is to achieve a maximum crop of the best quality. For a fish farmer, this means avoiding mortalities during all phases of production from egg to juvenile to adult. However, mortalities are the tip of the iceberg of the impact of disease on productivity.
Industrial aquaculture is a very young industry compared with terrestrial livestock farming. For example, Atlantic salmon production began in earnest in the 1970s. Every major species under cultivation has its own genetic and immunological idiosyncrasies and faces a unique set of disease threats, which must be tackled on a case by case basis. Considering this remarkable diversity and complexity, one could be forgiven for turning inward and focusing on individual species and diseases in isolation. Indeed, it is important that a percentage of effort is focussed in this way. However, if one takes a step back, it becomes apparent that many novel healthcare platform technologies originating in human medicine can be successfully adapted for aquaculture. Such platform technologies can be leveraged to provide solutions that transcend species barriers and create excellent opportunities for shared learning and economies of scale. Most of these platform technologies are made possible by remarkable advances in molecular biology, described by numerous commentators as the 'DNA revolution'.
The three key pillars of prevention are:
Genetic Advantage. The DNA revolution has provided a rich toolbox for identifying genes associated with disease resistance, thereby massively accelerating the selection of genetically advantaged animals.
Healthy Microbiome. The DNA revolution has enabled a new level of understanding of the importance of managing the health of the meta organism, which comprises both the host and its commensal microbiota. New prophylactic and therapeutic interventions to prevent and correct dysbiosis are constantly being developed and many are a very natural fit for aquaculture.
Improved Vaccines. The DNA revolution has completely changed the face of modern vaccinology. Vaccines have proven to be extremely important in aquaculture, as evidenced by the virtual elimination of the use of antibiotics in salmon aquaculture in many countries following their introduction.
Whilst there is a compelling argument for an increased emphasis on prevention in infectious disease management, new and improved treatments are still required for those occasions when action already taken fails.
The DNA revolution is providing a rich array of new therapeutic tools including gene silencing technologies, affordable platforms for monoclonal antibody production and precision alternatives to antibiotics such as CRISPR-CAS. Translated and delivered in the appropriate manner, these technologies lend themselves to use in aquaculture and we can expect to see some of the most exciting new products of the DNA revolution in this area.
The ideal approach for the future of healthcare in intensive aquaculture is an integrated model. It comprises systematic improvements in genetic fitness and microbiome health, complemented by improved prophylactic and therapeutic treatments. Optimal application of these technologies will be informed and coordinated by a plethora of new environmental, physiological and behavioural monitoring tools resulting from the rapid adoption of precision farming methodologies in aquaculture. We live in unprecedented times with respect to technological opportunities. There is every reason to be optimistic that global aquaculture can achieve its full potential if a relentless focus on innovation is maintained throughout the value chain.
To find out more about treatments and technology that will revolutionise farmed fishing download a sample of our latest 130-page Aquaculture and the DNA revolution special report, authored by Ian Thompson and Michael Horne. (Animal Pharm Aquaculture and the DNA Revolution 2020)
---

RELATED INDUSTRIES & TOPICS