Customer Logins
Obtain the data you need to make the most informed decisions by accessing our extensive portfolio of information, analytics, and expertise. Sign in to the product or service center of your choice.
Customer Logins
Best Practices for Virtual Investor Relations Meetings

Executive Summary:
We surveyed our IR clients about the impact of Covid-19 on investor relations planning overall and their thoughts on hosting virtual IR meetings going forward. Some of the highlights are as follows:
Over 95% of IR teams indicate that they are somewhat likely or very likely to include virtual meetings in IR activities over the next 12 months.
This compares with less than 45% of IR teams currently hosting virtual IR activities
Over 50% of all IR virtual meetings are high stakes, involving the CEO, CFO & IR team
IR teams are considering virtual NDRs, conferences and Investor Days due primarily to 3 factors: convenience, time efficiency and cost effectiveness

Virtual IR Best Practices:
Given that so many of our clients are exploring hosting more virtual IR meetings or even investigating hosting their first one, we would like to provide some best practice recommendations:
For typical virtual meetings with investors which may include video or sharing of content and presentations, an enterprise solution often is satisfactory to meet your requirements. There are many of these tools available, and they include names we are all increasingly familiar with like Zoom, Cisco WebEx, Adobe Connect & Microsoft Live.
As investor engagements become more complex, i.e., multiple participants in various locations, a more sophisticated solution might be required. These companies, which include firms like Open Exchange and Issuer Direct, specialize in ensuring that your event is a success and handling both the logistical and technological issues you might face.
These 3rd parties can ensure that different platforms are integrated with one another and can coordinate as 'MC' for investor meetings and virtual non-deal roadshows if the technical and logistical challenges are more complex.
The higher profile the event, the more we recommend selecting a partner you can trust. For events like virtual investor days and AGM's, where there is no room for error, a professional virtual meeting solution makes even more sense.
The decision to use more sophisticated solutions should depend on the number of participants, presentation needs, tolerance for potential glitches, and the technological capabilities of the IRO, management team, IT staff and equipment. We are here to guide you through the range of options and can help you to select the right partner for your needs.
Q1: Has the emergence of COVID-19 changed current plans (NDR, conference, other) for your IR program for the next 12 months?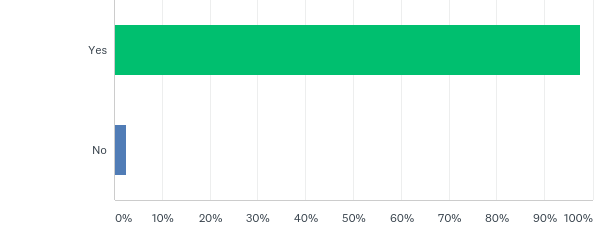 The emergence of Covid-19 and the resulting business shutdowns and travel restrictions have clearly had an impact on all aspects of business. IR is no different, and over 97% expect their plans for roadshows, conferences, and other IR activities to change over the next 12 months as a result of Covid-19.
Q2: Has the emergence of COVID-19 produced interest in implementing a virtual investor activity (NDR, conference, other) as part of your IR program in the next 12 months?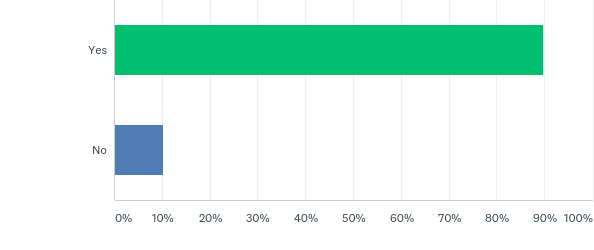 A big part of the change of plans for investors will be the implementation of virtual investor activities. Fully 9 out of 10 indicate that Covid-19 has increased their interest in virtual IR activities for the next 12 months.
Q3: Do you currently host virtual activities to present to investors?
Less than 45% currently host virtual activities with investors, so the fact that 90% are now considering virtual IR activities is significant and is likely to alter the landscape for the IR function going forward.
Q4: Who are the usual corporate participants in your virtual roadshows?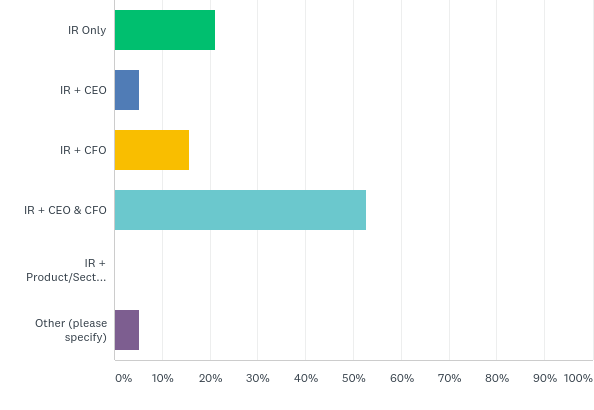 Another response which points to the significance of the move to virtual is this response, which details who participates when a corporation hosts a virtual IR activity. Over 55% of these involve the CEO, CFO & IR (52%) or the CEO & IR (5%). And another 15% involve the CFO & IR. Around 20% are IR only. So, virtual meetings are often with the highest-level executives within companies and therefore critical to IR efforts.
Q5: How likely are you to embark upon a virtual investor activity (NDR, conference, other) as part of your IR program in the next 12 months?
Over 95% are somewhat or very likely to embark on virtual IR activities in the next 12 months, which is yet another indication that teams are very much moving in this direction.
Q6: Please rank the following in order of reasons you choose (or would choose) to host investor events virtually from most likely to least likely (1=least likely; 5=most likely)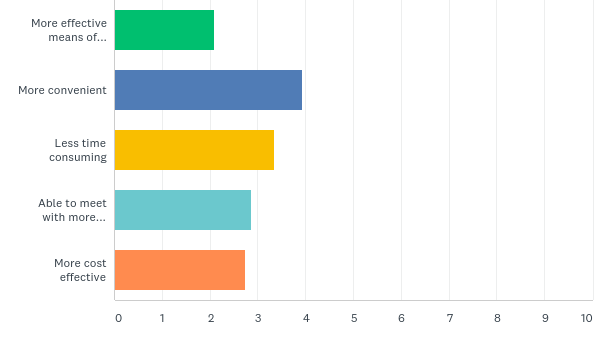 There are several reasons that IR teams indicate they choose or are likely to choose to host virtual investor events, and the top responses were around convenience, time efficiency and cost effectiveness. This is not surprising, and these are the reasons many have contemplated virtual IR activities for years.
Q7: Please rank the following list of investor activities in terms of likelihood of hosting virtually vs. in-person (1=least likely; 5=most likely)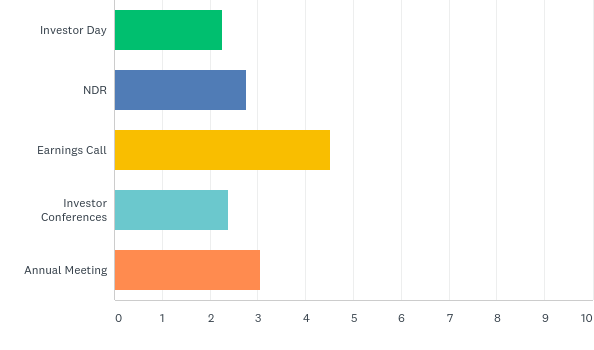 When IR teams think of virtual meetings vs in-person, they are most likely to feel comfortable hosting earnings calls (already being done) and AGMs (being contemplated by many in current environment). They are least likely to participate in conferences or host an Investor Day virtually. Most likely, this is due to complexity (conferences) and value of in-person exchange for longer-term and more in-depth strategy discussions (Investor Day).
Q8: How would you rate the effectiveness of virtual investor activities vs in-person investor activities?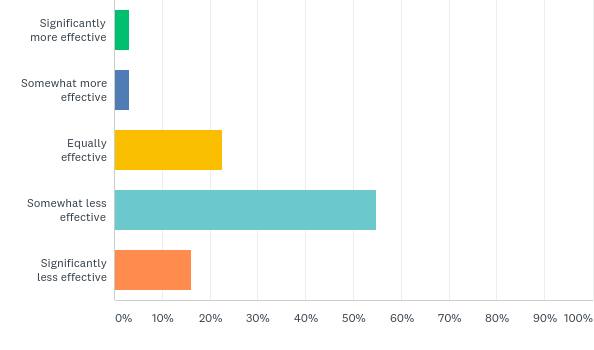 While many are considering virtual IR activities over the next 12 months, there is still a sense that these meetings are somewhat (55%) or significantly less (15%+) effective than in-person meetings. For that reason, we believe there will always be a premium placed on in-person meetings. However, given the convenience, time efficiency and cost effectiveness of virtual IR meetings, it is likely that many IR teams will increasingly view the upside as outweighing the downside for many meetings going forward.
For more information, contact us at michael.miller@ihsmarkit.com.
IHS Markit provides industry-leading data, software and technology platforms and managed services to tackle some of the most difficult challenges in financial markets. We help our customers better understand complicated markets, reduce risk, operate more efficiently and comply with financial regulation.
---
Follow Financial Services
RELATED INDUSTRIES & TOPICS