Customer Logins
Obtain the data you need to make the most informed decisions by accessing our extensive portfolio of information, analytics, and expertise. Sign in to the product or service center of your choice.
Customer Logins
Video: What impact will China's capacity buildup have on the global acrylonitrile market?

Interview of Simon Garmston on the impact from China's capacity buildup on the global acrylonitrile market.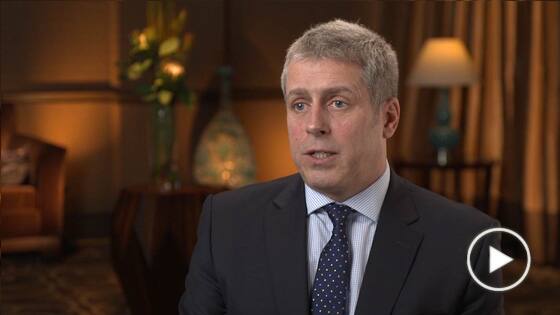 Interview Transcript
What's the current state of the world's acrylonitrile market?
The acrylonitrile market continues to grow. The growth, however, is mainly focused in Asia, but also we do see some positive growth happening in North America. The market in 2014 reached 5.5 million tons, which is the biggest we've seen. And again, the significant growth was seen in the Asian market. Europe was fairly stable, but also some good growth seen in North America.
Acrylonitrile capacity reached 6.6 million tons in 2014, and this gave an average operating rate of 83%. Unfortunately, in recent years, acrylonitrile capacity has tended to move ahead of demand, and this has led to the modest utilization rates seen.
What is the outlook for the acrylonitrile derivatives markets?
The outlook for acrylonitrile derivatives is a little bit complicated, because there are so many. ABS (acrylonitrile butadiene styrene) and SAN (styrene acrylonitrile) has grown to become the highest acrylonitrile derivative. Growth in this area remained strong, although a little less strong than we've seen historically. This is due to some end-use changes, particularly in electronics goods, where we've seen a lower volume of polymer per unit.
Acrylic fiber has seen a continual decline in its volume over time. The market has declined from about 2.7 million tons in 2002 down to 1.8 million tons currently. And the forecast is for a modest decline in this derivative to continue. Adiponitrile for nylon 6,6 is seeing some positive growth-with new capacity coming in China.
The highest acrylonitrile derivative growth at the moment is acrylamide, going into polyacrylamides. And this has been driven most recently particularly by enhanced oil recovery and activity in fracking. The lower energy prices most recently, of course, is causing some question as to how this will grow in the future. Ambico polymers, acrylonitrile butadiene, continue to see GDP-type growth moving forwards. And the other miscellaneous uses also have modest growth.
Of real interest, however, is carbon fiber. And this is a very exciting new derivative with some enormous growth potential, as carbon fiber is introduced into regular passenger cars.
How will the acrylonitrile capacity buildup in China affect the market balance?
The buildup of new acrylonitrile capacity in China is currently the key question for the industry. China is the biggest importer of acrylonitrile currently, importing around a half a million tons per year. China, however, has started to add new acrylonitrile capacity. We saw a new plant come up in Q4 of 2014. And as we speak, at the end of Q2 2015, a new world-scale plant is currently starting.
In addition, there are some more projects coming on-stream in the next few years. And our forecast would suggest that China will become self-sufficient in acrylonitrile by 2017, when capacity for the first time exceeds demand.
By 2020, China is likely to be a net exporter. And this will have some interesting and serious implications, of course, for the countries currently exporting product to China.
Simon Garmston is global director, acrylonitrile, IHS Chemical
RELATED INDUSTRIES & TOPICS