Customer Logins
Obtain the data you need to make the most informed decisions by accessing our extensive portfolio of information, analytics, and expertise. Sign in to the product or service center of your choice.
Customer Logins
US financial stability to be measured through climate lens in future: Fed chairman

The US Federal Reserve Board plans to include climate change risk as part of its framework to assess the financial stability of banks that it oversees, Fed Chairman Jerome Powell announced 31 March.
"One of our goals is to make climate change part of our regular financial stability framework," Powell told the US Department of the Treasury's Financial Stability Oversight Council (FSOC), which Congress created in 2010 after the subprime mortgage crisis to identify and monitor risks as well as respond to emerging threats to financial stability.
Chaired by Secretary of Treasury Janet Yellen, the FSOC for the first time made climate change risk a focus of emerging risks on 31 March.
The Fed will incorporate the risk that climate change poses after it completes its study, which is still in the early stages of analysis, he added.
Powell revealed the Fed's plans after US Secretary of the Treasury Janet Yellen, who was chairing her first FSOC meeting, announced the potential risk that climate change poses will be the council's focus going forward.
His remarks are the strongest signal yet that the Fed is taking steps to protect financial institutions and markets from the incoming risks posed by climate-driven severe weather events, which, for instance, have caused billions of dollars in property damage that in turn have affected the portfolios of banks and other institutions backing those assets.
In 2020 alone, the National Oceanic and Atmospheric Administration reported the US suffered $95 billion in losses from 22 weather- and climate-induced events.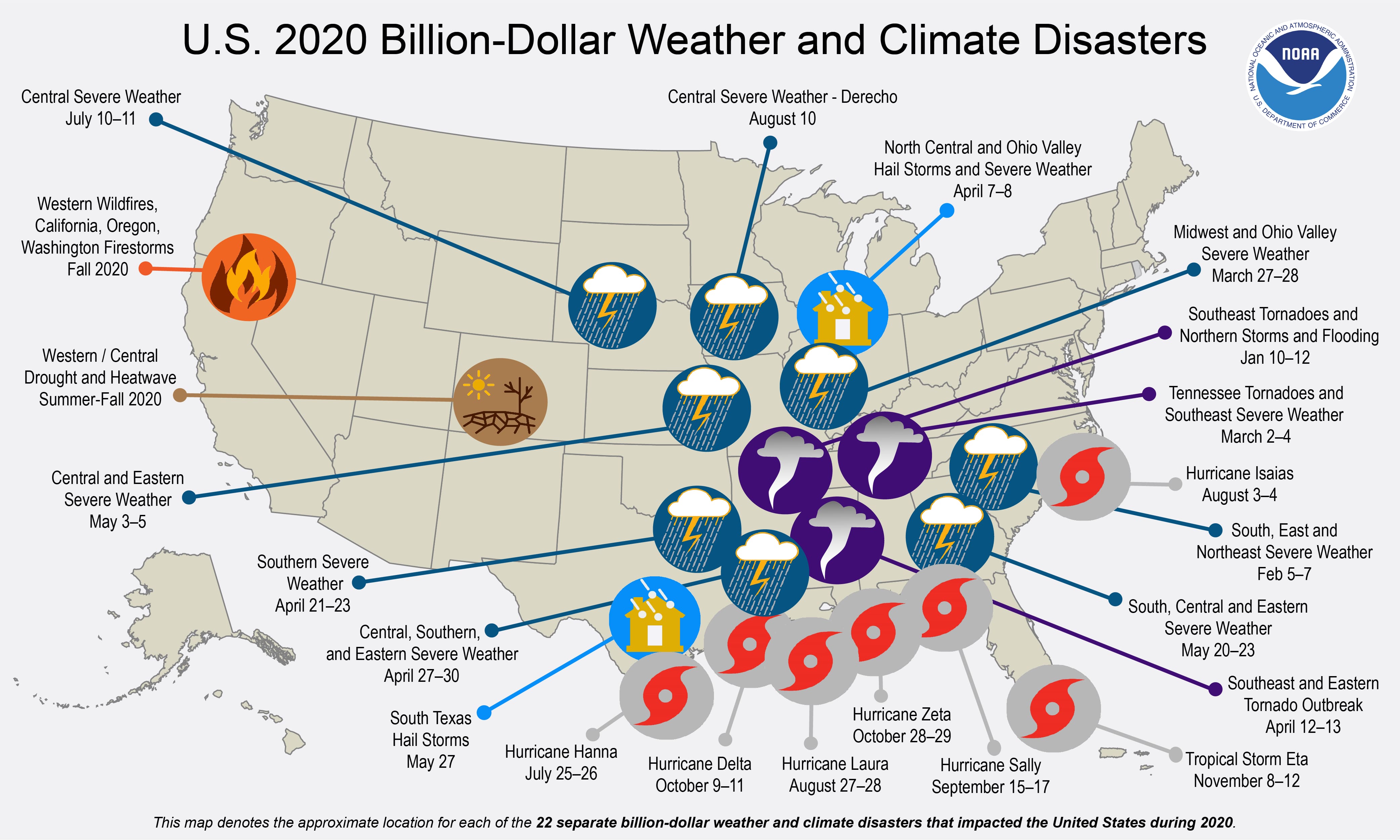 While making it clear that setting climate policy is the purview of elected officials, Powell acknowledged that climate risks have material implications for the Fed's responsibilities to supervise and regulate banks as well as maintain financial stability.
Early stages of analysis
He said the Fed is currently in the early stages of studying the vulnerabilities that potential financial institutions face "both from the consequences of climate change and the policies designed to mitigate that effect."

Elizabeth Kiser, associate director of the Federal Reserve's division of research and statistics, who is spearheading the study, drew FSOC's attention to the risk climate change already could be posing to residential and commercial properties that are backed by mortgage-backed securities, which are home loans pooled together by banks that issue them.

"Some commercial and real estate properties will be exposed to damage from an increase in hurricanes and wildfires or rising sea levels. Losses will be borne by the owners of these properties and by institutions holding those assets linked to them, such as mortgage-backed securities," she added.

Economic and financial risks related to climate change can be attributed directly to the severe weather events, from the potential effects of mitigating these effects such as government policies and technological developments to shifts in the perceptions of investors and consumers, Kiser said.

The challenge for the Fed though, as it conducts its study, is in translating climate risk into measurable economic and financial risks that contribute to the overall stability of the financial system, Kiser said.

When prompted by Yellen to elaborate, Kiser explained that there is uncertainty about the likelihood of physical outcomes, like climate-fueled impacts, as well as government policies to limit or adapt to those effects. She pointed to geographic and sectoral differences in climate impacts as well as policies undertaken to respond to them, and the limited availability of data to make those links. She said the modeling is difficult and complex, because not all players, and financial instruments, in the banking system would be affected the same way.

According to Kiser, the Fed has created a supervision and climate committee and a financial coordinating committee to assist its efforts to understand how financial institutions and banks can be made resilient to climate risk. The former taps the expertise of the senior staff to assess and ensure the resilience of supervised institutions, while the latter looks at how to shore up banks and markets against climate risks.

Rodney Hood, who chairs the National Credit Union Administration Board (NCUA), reminded the council of the microeconomic effects of climate change.

Most credit unions focus on mortgage, auto, and small business lending, but over time, Hood said, climate change will affect the collateral value of homes and commercial properties, especially in areas covered by extreme weather, as well as vehicles, particularly as more electric or hybrid vehicles are bought.

Hood also warned that credit unions that are tied to an industry, such as an oil industry, will have to readjust their membership or models to adapt to an economy that is transitioning to net zero.
Climate Hub at the Treasury
Yellen noted that it wasn't enough for the council to just look at lessons learned from the economic shock the US financial system experienced after the pandemic-induced lockdown a year ago. The country must anticipate and prepare for emerging risks, notably climate impacts.
"Climate change is obviously a big one," she said, adding that storms are striking with more frequency and intensity, leading to disruptions to food and water supplies and resulting in worldwide unrest.
The US financial system must be prepared for the market and credit risks that climate-related events pose well as a transition to a net-zero economy, which also will have its fair share of potential challenges.
She said the Treasury is setting up a climate hub that will focus on climate finance opportunities to support the US economy's transition to net zero, "and that will complement FSOC's work on climate-related risk."
Representatives of other regulatory agencies that have a stake in the US financial system also spoke of the efforts each is making to address the impacts of climate change. These included the heads of US Securities and Exchange Commission, which is seeking public comment to improve climate risk reporting by publicly traded companies, and the Commodity Futures Trading Commission, which in March announced it was creating a new unit to facilitate with price discovery of any new derivative and futures products related to climate risk.
Also speaking at the meeting were the heads of the Federal Deposit Insurance Corporation, the Consumer Protection Bureau, and the Federal Housing Commission.
Ceres, a network of investors interested in pursuing sustainable solutions, recommended in a June 2020 report on the role of financial regulators that FSOC make climate impacts a priority.
The FSOC's emphasis on climate was welcomed by observers who have been pushing for this development.
"We are very pleased that the first meeting Secretary Yellen presided over had climate change as an agenda item," said Steven Rothstein, managing director of Ceres Accelerator for Sustainable Capital Markets, said 1 April.
By agreeing to consider climate impacts, Rothstein said, Yellen, Powell and other financial regulators sent "a very positive signal" to investors and markets.
"Climate change is the exact type of risk the FSOC was designed to address. It is a large & cross-cutting risk that implicates every single regulator," Greg Gelzinis, associate director for economic policy at the Center for American Progress, wrote in a 31 March tweet as he followed the FSOC meeting.