Customer Logins
Obtain the data you need to make the most informed decisions by accessing our extensive portfolio of information, analytics, and expertise. Sign in to the product or service center of your choice.
Customer Logins
Unique set of factors combined to make US ideal birthplace for shale development

30 July 2013
IHS Markit Energy Expert
Shale has gone from accounting for virtually none of US production in 2005 to a significant portion in just a few years. Although the geologic potential for unconventional oil and gas reserves exists outside of the US, shale exploration and production activity is taking longer to develop outside of North America. Dallas Parker and John Furlow of the Houston-based law firm Mayer Brown sat down with IHS to offer their insight into unique regulatory, economic and market forces that enabled US shale production to take off so quickly and the corresponding factors that are slowing development elsewhere. Mayer Brown's Global Energy practice serves clients in the oil and gas, power and renewable energy sectors around the globe.
Private ownership of hydrocarbons
Mr. Parker and Mr. Furlow opened the discussion by focusing on the unique system of private mineral right ownership in the US that creates an incentive for individuals to accept the risk and potential inconvenience of drilling and development activity on their land. Dallas Parker, co-head of Mayer Brown's Global Oil & Gas Practice, says economic incentives make a significant difference in terms of community acceptance. Drilling activities are noisy and disruptive, at least in the early days when rigs are at work and trucks are moving in various equipment and supplies.
"It's the kind of thing that nobody really wants in their backyard," Parker said. In the US, land owners are well-compensated for the inconvenience. Private landowners can sell the rights to prospect their land, receive surface damage payments, and royalty checks if hydrocarbons are found. "Not surprisingly these people tend to support and put up with the noise and trucks for 30 days," he said. Outside of the US, mineral rights are typically controlled by the state -- which lessens the financial incentive for individuals and communities.
IHS also notes the cooperative regulatory environment that exists at the state level in the US States have long established regulatory agencies and processes that balance resource development with environmental and community impacts and ensure that any development is done safely and responsibly. Industry can feel certainty in the statutory and regulatory requirements for addressing above ground risks and can then make investment decisions based on easily understood rules. The Federal government has provided support for energy development too by investing in oil and gas research and development projects on the order of billions of dollars through the Research Partnership to Secure Energy for America (RPSEA) and universities.
Availability of technology and skilled personnel
A robust oilfield services industry was in place in the US decades before the shale boom took off, owing to the nation's long history of oil and gas development. Legacy oil and gas production also means the geology of the country is well understood and there is lots of existing seismic data and source rock geochemical information, reducing the exploration risks. Service companies, modern rigs, modern completion equipment, geologists, and engineers were already in place when Mitchell Energy first successfully tapped the Barnett Shale near Fort Worth, Texas.
Dallas said in the US, "You have a lot of people with a lot of knowledge and private incentives that don't exist elsewhere." The availability of experienced drilling and completion crews, petroleum engineers, geologists and management also contributes to a relatively low cost of production in the US.
Innovative exploration and production companies
The shale revolution in the US is being driven largely by the entrepreneurial efforts of independent exploration and production companies and service companies, which are continuously searching for innovations that will bring down costs and improve ultimate recovery for unconventional wells. Parker said the US also has financial institutions that are familiar with the risks of oil and gas drilling and willing to lend funds, along with law firms like Mayer Brown that are experienced in raising the needed capital.
Another advantage to operating in the US is the country's clearly defined and enforceable patent and intellectual property protection rights. By contrast, a lack of these protections in China has raised concern among oilfield service companies like Halliburton and Schlumberger, even though significant shale reserves are known to exist there. In countries where the state owns the mineral rights, large state-owned oil companies oversee development and claim exclusive ownership of reserves, dampening the economic incentive for innovation by smaller, more nimble independents.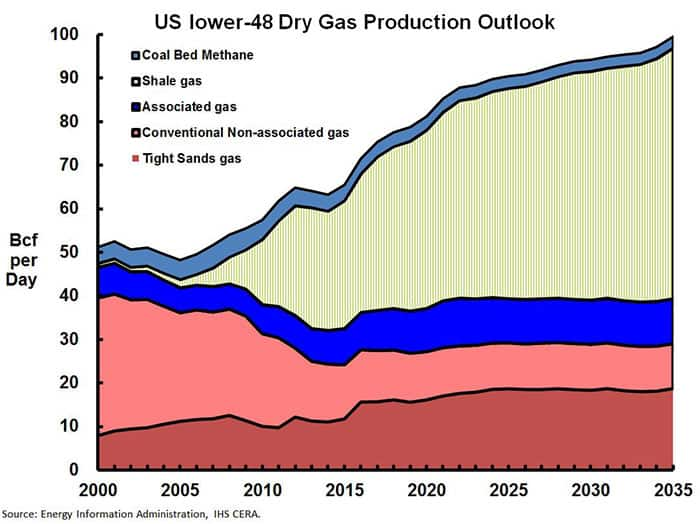 Infrastructure and an established supply chain
The US has an expansive pipeline transportation network and an extensive network of gas treatment facilities and refineries, that enables producers to move their oil and gas production to market. A lack of this infrastructure can be cost-prohibitive. Parker and Furlow noted that Houston-based independent Apache Corp has found that drilling a shale well in Argentina costs twice as much as drilling a comparable well in the US despite the lower labor costs.
A well-established supply chain is also available in the US, meaning equipment, repair parts and supplies are relatively easy to get when needed. As an example, Dallas said that if a company is drilling a well in Poland and a component breaks it could take weeks for replacement equipment to be shipped in from another country. By contrast, replacing and repairing drilling components can be done quickly in Texas, where there is a supply chain system that currently services more than 800 active rigs.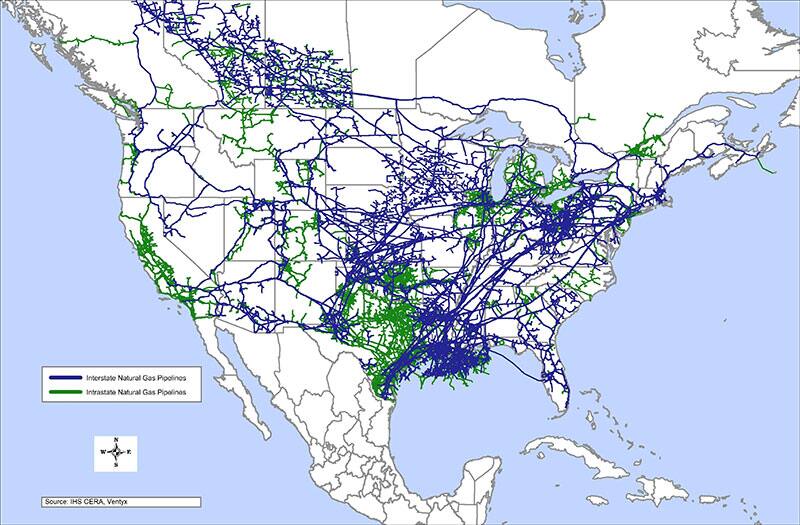 Conclusion: shale development will spread beyond North America in time
In spite of significant differences from the US business environment that enabled the unconventional resource revolution, Parker and Furlow think that shale oil and gas development will ultimately take hold outside of North America because its economic benefits are too significant to ignore. They point to data from the Energy Information Administration which shows that unconventional production helped reduce the net import share of total US energy consumption to 22 percent in 2010 from 29 percent in 2007.
Regarding economic activity, Parker and Furlow noted that the development of the Eagle Ford Shale added more than $61 billion in total economic impact across a 20-county region in Central and South Texas during 2012. As happened in the US, other countries will begin to seriously consider unconventional resource development to help support their economies when those countries' conventional production reaches a certain decline level, especially in those countries whose economies are largely driven by hydrocarbon production. In the meantime, they expect technology will continue improving to make shale oil and gas production not only possible, but also more profitable. "Both John and I think that shale development will definitely happen in other parts of the world," Parker said.
Posted 30 July 2013
RELATED INDUSTRIES & TOPICS