Customer Logins
Obtain the data you need to make the most informed decisions by accessing our extensive portfolio of information, analytics, and expertise. Sign in to the product or service center of your choice.
Customer Logins
Upstream Operating Cost Index: Suppliers will struggle to meet operators' requests for pricing reductions

Recent developments involving OPEC and COVID-19 have caused historic downturns in global oil prices and national economies. This situation has led the major players in the oil and gas industry to cut their spending budgets drastically for the coming few years, in turn delaying or cancelling many upcoming projects for both new developments and workover and maintenance.
While it would be reasonable to assume that costs in the markets that depend on this upstream spending will decrease, our research reveals they will all react differently, in timing, severity and perhaps even directionality, depending on several factors.
We performed this research under three scenarios and the base case assumes, among other conditions, that new, global COVID-19 cases will peak by mid-second quarter 2020 and that Brent crude prices will generally be in the $10-$30/bbl range for the rest of 2020, rising to $30-$40/bbl in 2021 as demand growth returns.
Even though the presence of a base case inherently implies we have modeled a lower scenario, our foundational assumptions are still bearish but even at these depressed levels we only expect a 6% drop over the next two years from the overall UOCI's latest level of 173. If this seems muted compared to the historical drop we've recently seen in oil price, we must remember that service companies are still in recovery from the last downturn of 2014-2015 (figure 1).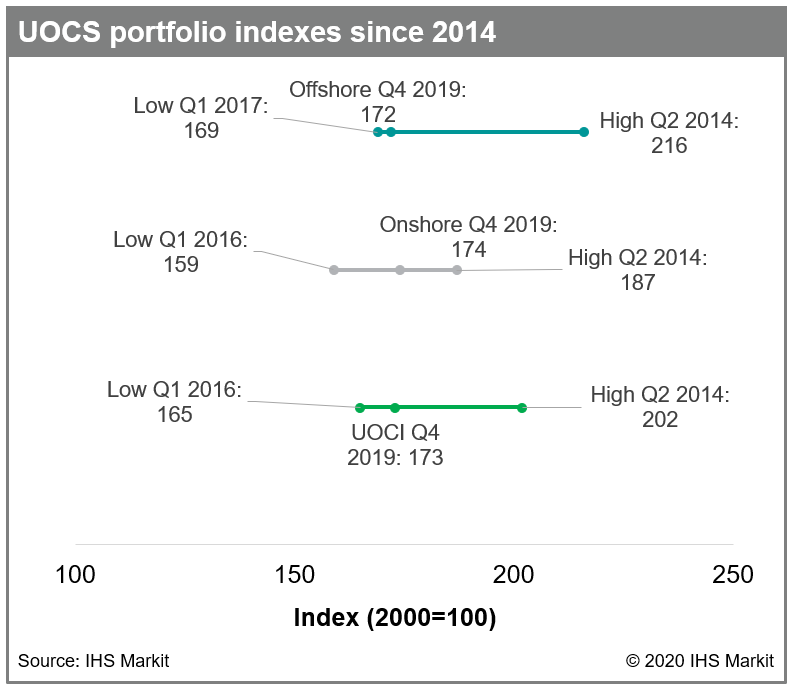 Figure 1: UOCS portfolio indexes since 2014
A common theme across the service industry since 2015 has been re-organization, with all companies trying to minimize their costs as much as they could. Not all organizations survived and the ones that did are now so lean and running on such thin margins that there is very little fat to trim.
Owing to the still-distressed state of much of the oilfield services industry we believe there is little scope for cost reductions. Nevertheless, there is still some room and margins will be further squeezed in the battle to win work in a slow market.
We will undoubtedly see layoffs and bankruptcies as companies struggle to survive and operators continue to seek immediate price reductions, perhaps at the expense of the long-term health of their supply chains.
Turning now to the individual markets of the UOCI, we have summarized their state below and full assessments are in the latest report.
Operations labor: Operating labor wages are unlikely to drop immediately, however low prices throughout 2020 would likely result in a deceleration in real wage growth and decreased employment.
Consumables: Prices for chemicals involved in oil and gas production are expected to fall due to both decreased demand and lower feed costs.
Facilities inspection and maintenance: In the immediate term, maintenance activity is likely to remain unchanged because ongoing activities must be completed. However, many operators are adjusting their operating budget to a lower oil price through the end of the year, which will eventually result in reduced maintenance activity.
Installation vessels (DSV/ROVSVs): Costs have very little room to fall as they never experienced any measure of recovery since the drop in offshore activity in 2015.
Aircraft: There will be a short-term dip in helicopter demand as operators limit the number of offshore workers in order to stem the spread of COVID-19 while maintenance campaigns and other activities that are deemed "unessential" are postponed.
Supply services: Supply services are exposed to currency fluctuations which are likely to be highly volatile in the coming quarters.
Support vessels: Any reduction in day rates will come as this market deteriorates and suppliers begin to offer desperately low rates in order to meet short-term survival goals.
Well services: E&P capital allocation will likely be diverted away from well completions and drilling will likely be reduced. Workover rig demand will modestly decline, as operators will not complete wells in order to balance cash flow.
Well materials: Pricing in the Middle East will be least affected owing to sustained activity.
Specialty vessels: There is little room for day rates to fall so even a sharp drop in demand should not materially affect specialty vessel costs.
Find out more about Upstream Costs & Expenditures. For any questions on this research, please contact us.
Kate Ashcroft is a Director at IHS Markit.
Posted 13 April 2020
---
Follow IHS Markit Energy
RELATED INDUSTRIES & TOPICS