Customer Logins
Obtain the data you need to make the most informed decisions by accessing our extensive portfolio of information, analytics, and expertise. Sign in to the product or service center of your choice.
Customer Logins
Technology to play a crucial role as global economies seek to combat climate change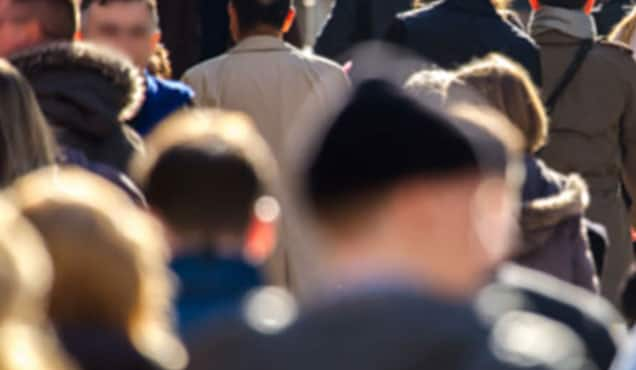 17 December 2015
Jagdish Rebello Ph.D.
On December 12th 2015, leaders of 196 nations signed a historic accord on a plan to limit climate change, in which all of the world's economies agreed to take concrete steps to regulate the emission of gases that scientists say are causing the earth to warm. As part of this landmark agreement, wealthy developed economies such as the U.S. and the European Union would pledge $100 billion a year to a fund to assist poor countries trying to reduce greenhouse gas emissions. Simultaneously developing nations, including China and India, would seek to find ways to lower the trajectory of their emissions growth.
The Global Agreement on Climate Change comes at a time when the world faces a raft of critical sustainability issues today as it seeks to address serious problems and consequences attendant to global climate change. At every turn urgent questions of sustainability-environmental, social, and economic-confront modern society. The litany of sustainability-related challenges is long and now a familiar coda to engaged citizens all over the world: localized air and water pollution, global warming, terrorism, displacement caused by large-scale migration of refugees from war-torn or economic disaster zones, and overburdened infrastructure and services in urban centers.
Many have been quick to blame technology for these and other assorted ills that collectively have pushed the planet to an environmentally dangerous tipping point. And yet, technology is a key component toward ensuring a sustainable future. In particular, the wise use of technology makes it possible to utilize resources more efficiently and boost industrial activity, at the same time preventing further environmental harm and still improving quality of life. Technological advancements are responsible for creating alternative sources of energy, global communication and mobility, ecologically friendlier materials, improved healthcare, more efficient manufacturing methods-while also enabling powerful new ways to alleviate the environmental damage caused by technology in the first place.
By making such advances possible, technology also helps foster greater social and economic mobility throughout the world. In cities, smart buildings and smart urban infrastructure enhance quality of life while maintaining judicious use of scarce natural resources like water. For their part, fuel-efficient vehicles and integrated mass-transit systems-already significant in cutting back energy use-are even now giving way to new modes of urban mobility typified by ride-sharing models such as Uber and Lyft, where yet greater benefits could be realized to boost social and economic flow. IHS provides extensive coverage of different elements of the Smart Cities market through its Smart Cities Intelligence Service.

Technological innovations, then, are necessary in many aspects of environmental sustainability, social mobility, and economic development. Water and energy management, healthcare, transportation, agriculture, manufacturing, communications-all these areas and their potential for advancement lie in technology. The developments achieved by technology generate, in turn, new social and economic behaviors that promote pathways to sustainability. And as sustainability efforts take off, the new benefits feed into a new cycle of more refined sustainability initiatives, fueling a virtuous cycle.
The central role of technology in sustainability initiatives is best supported by both enlightened public policy and private-sector participation. On the one hand, government support such as funding and legislation is critical to building a sustainability framework on a local and national level. But involvement of the private sector is equally crucial. It is in the interest of industries to protect ecosystems, consume less energy, reduce waste, and cut costs.
Why technology companies should care about sustainability
With their own economic imperatives at stake, big business understands that fixing the world's most complex and pressing problems through the lens of sustainability is the new focal paradigm of the age-an innovative way of thinking and operating that not only leads to greater efficiency and savings, but also gains the prized goodwill and patronage of increasingly conscientious consumers.
With various political leaders and business figures now acknowledging the need to protect the environment, sustainability is expected to become the most important driver of innovation and investments during the next decade. Done correctly, sustainability can create value for technology firms. Those that design solutions responding to evolving consumer preferences as well as global ecological challenges are able to identify and enter new growth markets. By aligning products with consumers' social and environmental purchasing preferences or customers' responsible sourcing requirements, technology companies also improve their brand image and set themselves apart from other suppliers without the same focus.
Firms can achieve positive relations with governments by complying with local policies and regulations, such as the Restriction of Hazardous Substances (RoHS) directives in Europe or with national emissions-reduction goals. Articulating how a company's operations or products contribute to regional social and economic development goals can similarly result in favorable policies, incentives, and business climates for firms.
To decrease operational risks, sustainability efforts can help reduce product failures, workplace accidents, greenhouse gas emissions, raw materials consumption, and end-of-life waste-in the process improving Environment, Health, and Safety (EH&S) performance while also preventing costly delays and disruptions.
Spending as a whole can be cut by using technologies and processes that enable more efficient use of water, energy, and other raw materials.
Technology companies can look at sustainability not only as a means to improve the environment or demonstrate societal impact, but also as a savvy business strategy toward long-term financial success. Far-seeing technology firms see the world's sustainability challenges as problems for technology to solve-and, therefore, as a source of new commercial opportunities and competitive differentiation in the marketplace.
The payoff can be huge. Firms that successfully integrate sustainability targets into operations could achieve long-term growth and benefits-or even become market leaders in their field, especially as consumers gravitate to a new model of conscientious consumption. By understanding consumer demand for sustainable products, complying with regulatory requirements around resource efficiency, and through scenario planning using real-time data and innovation experimentation, firms can enhance product performance and reduce recalls; increase supply chain performance and minimize risk; and cut costs and produce less waste-all the while improving resource use and energy efficiency. Statistics show that sustainability efforts pay off. On the Dow Jones, the Sustainability Index in the North American Composite sector consistently outstrips the Dow Jones Industrial Average, bearing out the market's enthusiasm for sustainability-minded firms.
In the end, any successful sustainability effort within companies must aim to balance its resources with future market demands as well as the requirements of operating in particular markets. Sustainable development requires the balancing of what could well be competing technological, environmental, social, and economic prerogatives, along with often complex ethical questions. Companies may have to ask themselves hard questions on their commitment to sustainability, which may entail overhauling business models or modifying long-standing production methods.
Jagdish Rebello, PhD is a technology senior director for cloud and semiconductor research;
and Marilyn Johnson is a senior director for corporate sustainability for IHS
Posted on 17 December 2015
RELATED INDUSTRIES & TOPICS