Customer Logins
Obtain the data you need to make the most informed decisions by accessing our extensive portfolio of information, analytics, and expertise. Sign in to the product or service center of your choice.
Customer Logins
Southeast Asia's power sector continues to get battered by COVID-19

As more countries in Southeast Asia impose lockdowns and even extend the duration of the lockdown, electricity demand has taken a beating. This is against a backdrop of the already weak global economic outlook, as global demand for manufactured goods and services fall and fractures in the global supply chain emerge owing to the coronavirus disease 2019 (COVID-19) virus.
Based on daily power data, IHS Markit estimates a decline of between 8% and 26% of daily power demand, translating to 0.6-3.5% of 2019 power demand over the lockdown period. The lockdowns imposed and accompanying global economic slowdown has dramatically impacted power demand across the region. The impact of the lockdown to date provides an indication of what can be expected if the pandemic cannot be kept under control and the lockdown is extended.


Figure 1: Lockdown duration and power demand impact
IHS Markit forecast lower annual power demand growth across the region with negative growth of between -2.0% and -5.7% in more developed Southeast Asian countries; Malaysia, Thailand, and Singapore. These countries had a low power demand growth forecast to begin with as they are relatively more developed. These countries are also more impacted by COVID-19, due to the relatively larger power demand from the industrial sector and the export orientation of the economies. To exacerbate things further, strict lockdowns have been imposed.
The impact of COVID-19 on power demand is most pronounced in Malaysia, Philippines, Singapore, Thailand, and Vietnam. IHS Markit forecasts power demand growth to be between 2.3% and 8.1% lower than our forecast in the 2019 vintage. In the more developed Southeast Asian countries, where pre-COVID-19 power demand growth forecast at less than 3%, IHS Markit expects them to decline into negative territory for 2020. In contrast, for countries with robust pre-COVID-19 power demand growth forecast, IHS Markit expects them to remain positive, although growth rates will be significantly lower.
As the COVID-19 pandemic will not result in any structural changes to the economies in the region, IHS Markit expects the countries to return to their pre-COVID-19 growth trajectory in a year or two. The return to the pre-COVID-19 growth path will be dependent not only on the countries themselves bringing the virus under control, but the situtation globally as well.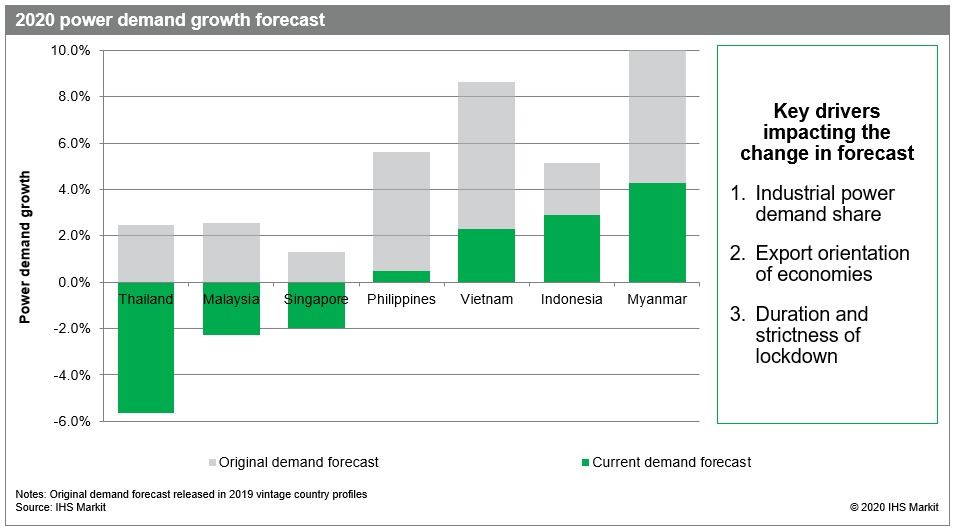 Figure 2: 2020 power demand growth forecast
Power project delays expected, but there should be limited impact on power supply adequacy. Even if the 16 GW of coal and gas-fired projects originally scheduled to come online in 2020 across the region are delayed, most of the countries will not face any supply adequacy issues, as they have a relatively healthy dependable reserve margin. Vietnam is an exception where severe shortages will likely be experienced if last year's hot and dry spell was to recur, while the Philippines and Myanmar are at risk of facing such a situation.
In terms of renewable projects, delays are expected, and capacity additions in 2020 will take a hit, due to similar reasons. Vietnam and Malaysia, both of which were forecast to see strong growth owing to the rush to qualify for the last of the feed-in-tariffs (FITs) for solar and wind and the second large-scale solar photovoltaic (PV) tender projects coming online respectively. In addition, planned tenders will also be delayed owing to COVID-19. Planned tenders for 2020 include large-scale solar PV tenders in Malaysia, with a total capacity of 1 GW, first solar tender to transition away from FIT in Vietnam, and 2 GW of renewables auctions in the Philippines. Therefore, the impact of renewables will not only be limited to 2020 but beyond as well.
The COVID-19 pandemic will hit the region's power sector hard, although the impact will differ by country. Countries will take one or two years to return to their original growth trajectory. Although the project delays may not affect the total system stability and reliability, the scheduled power development plans and renewable targets in Southeast Asia countries will be impacted. IHS Markit anticipates adjustments to the targets and plans once the pandemic is under control.
Learn more about our power research in Asia.
IHS Markit experts are available for consultation on the industries and subjects they specialize in. Meetings are virtual and can be tailored to focus on your areas of inquiry. Book in a consultation with Allen Wang or Joo Yeow Lee.
Allen Wang is theDirector of Gas, Power, and Energy Futures at IHS Markit.
Joo Yeow Lee is an Associate Director of Gas, Power, and Energy Futures at IHS Markit.
Posted 04 May 2020
---
Follow IHS Markit Energy
RELATED INDUSTRIES & TOPICS