Customer Logins
Obtain the data you need to make the most informed decisions by accessing our extensive portfolio of information, analytics, and expertise. Sign in to the product or service center of your choice.
Customer Logins
Southeast Asia power demand starts to recover from coronavirus (COVID-19)

As more Southeast Asian (SEA) countries began relaxing their lockdown in the second quarter of 2020, most economic sectors in the region were expected to gradually reopen. As a result, power demand in these countries started to trend higher than during their respective lockdown periods. Based on available power market data, weekday average power demand in SEA countries increased by 1.9% to 17.4% in May and June, respectively, compared with April 2020, indicating the SEA region's entry into the recovery phase from the coronavirus (COVID-19) pandemic. The chart below shows the monthly weekday average power demand for key SEA countries.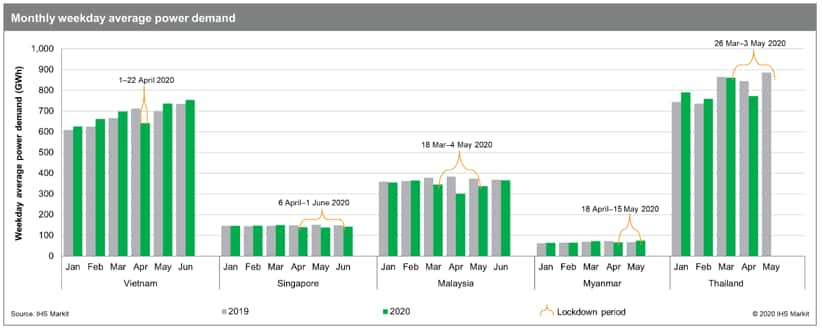 Figure 1: Monthly weekday average power demand
Vietnam registered strong recovery after lifting lockdown measures on 23 April. Compared with during April, weekday average power demand rose by 14.6% and 17.4% in May and June 2020, respectively. Specifically, weekday average power demand in May increased by 5% year on year, driven primarily by strong growth in the northern region, where demand was 10% higher year on year. This was mainly due to the return of industrial sector operations to pre-COVID-19 levels in North Vietnam, which serves as the nation's main industrial base, while commercial activities in South Vietnam have yet to fully resume. Also, the weather transition to hotter temperatures during May-June also led to a surge in power demand. Power demand recovery is likely to continue in Vietnam should there be no resurgence of COVID-19 cases, indicating promising growth in annual power demand in 2020.
In Singapore, the COVID-19 crisis slowed economic activity as an extended lockdown was imposed until 1 June, driving a decline in weekday average power demand to 7% below the 2020 pre-COVID-19 level. This was reflected by the 15% in weekday average power demand in industrial sectors, while residential demand was increased by 22% year on year as a result of increased home-based working and/or learning. However, the beginning of gradual power recovery was seen in June; peak demand and total demand increased by 2.2% and 3.9%, respectively, translating into a 1.9% increase in weekday average power demand from the April-May lockdown period level.
In Malaysia, following the easing of lockdown measures by early May 2020, most industry sectors were permitted to resume operations in phases. This resulted in weekday average power demand increasing by 8.8% in May and 12% in June compared with the level in April, when lockdown measures were in full force. Weekday average power demand in Peninsular Malaysia is currently just around 2% lower than the 2020 pre-COVID-19 level owing to the reopening of industrial sector, which accounts for up to 80% of country's power demand.
Myanmar experienced a 5.8 GWh decline in weekday average power demand during its lockdown period in April, but by May 2020 weekday average power demand was on an obvious uptrend, rising by 11.2% or 8.3 GWh. The recovery is attributed to the reopening of business and the phasing-out of lockdowns across townships.
Meanwhile, Thailand registered a year-on-year decline of 8% in power demand in April, when stricter lockdowns were enforced. The official national statistics on power demand for May 2020 have not been released, but it is expected to remain below pre-COVID-19 levels.
Most SEA countries began to ease their lockdown measures by the end of second quarter 2020. With the introduction of phased industry reopening, power demand has continued to trend higher in these countries in recent months. However, each country will still have to address post-COVID-19 challenges wisely to achieve further power sector recovery.
Learn more about our research into southeast Asia power demand.
IHS Markit experts are available for consultation on the industries and subjects they specialize in. Meetings are virtual and can be tailored to focus on your areas of inquiry. Book in a consultation with Cecillia Zheng.
Cecillia Zheng is an associate director for the Gas, Power, and Energy Futures team at IHS Markit.
Choon Gek Khoo is a power research analyst at IHS Markit.

Posted 23 July 2020
---
Follow IHS Markit Energy
RELATED INDUSTRIES & TOPICS