Customer Logins
Obtain the data you need to make the most informed decisions by accessing our extensive portfolio of information, analytics, and expertise. Sign in to the product or service center of your choice.
Customer Logins
Video: Facing the construction labor challenge in the chemical industry

14 August 2015
Edward S. Glatzer
Interview of Edward Glatzer on the construction labor challenge in the chemical industry.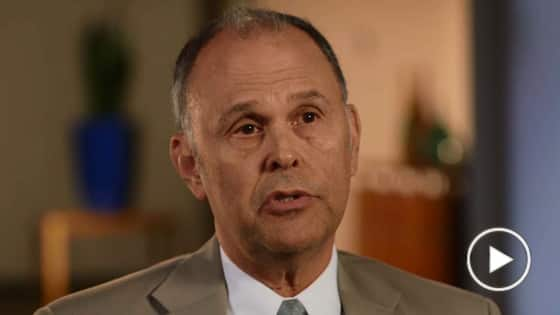 Interview Transcript
What is the outlook for US construction labor in the next few years?
We're all aware of the heightened level of activity in the petrochemical industry, both new capacity and expansions, first started by shale and low competitiveness due to shale, especially in the US, and now continuing due to low oil. And that's caused a real strain on the construction industry labor force and finding enough skilled labor to meet the demands of all this construction.
Interestingly enough, this low oil pricing, which has caused a real problem in the energy industry and massive layoffs, a lot of people think that that will be satisfied-or the construction industry would be satisfied-by that labor that's available. Bloomberg cites more than 100,000 workers being laid off in energy. Another source cites that the oil field companies have laid off anywhere from 5% to 15% of their workforce globally.
Now that's all across the industry-those are not workers that necessarily transition here. But the misunderstanding is that there is a great number of people in the energy industry who can transition directly into labor downstream. And the short answer to that is no; they are not. There are certainly pipe fitters, and there are welders, but there's not the great number that a lot of people think there are, without considerable retraining and re-education and lower productivity because of that, at least initially.
What is the chemical industry doing to increase labor supply in the US?
The industry has been working toward this on the Gulf Coast-the US Gulf Coast. In the last decade, the number of welders and pipe fitters has increased by 23%, which is certainly a positive. But on the same hand, the number of older workers has increased significantly. They're staying on the job; conditions have been very good for them; incentives have been offered. And we see that the number of workers in the 55-and-older segment has increased by two-thirds in that same decade, which is really problematic, because as time goes on, they're going to retire.
First, incentives will be dropped out as their knees aren't there, and they're just getting older. And what's happened now is the number of middle-surface-or middle-age, so to speak-workers has lessened, or decreased, compared to normal. And you have a high degree of older and a high degree of younger workers. Another example is pipe fitters and welders in that 55 plus has gone up 5%. So you can see that the workforce is aged, and they're going to leave the workforce, and those are very productive workers that have to be replaced by younger, inexperienced, and much less productive workers-which will cause a problem in terms of scheduling cost.
What specifically is the industry doing to address the short fall of construction labor?
The answer is education. It's been recognized that the more you train the young force before they get in the job, the better they are; the more productive they are. There are a lot of programs that have been evolving in community colleges and vocational schools. The Community College Petrochemical Initiative, which is there to train workers, has seen their enrollment increase by 15% in the last couple years.
And private companies like Exxon Mobil are contributing to local schools with the intent to train them for the workforce. And while we haven't seen a real effect of this yet, this is still fairly new. And the feeling is, going forward, and we've heard from the industry, that the workers now, these young workers coming onto the job, are better trained, not more experienced certainly, but better trained, and more productive from the beginning, from the get-go, than their predecessors were a few years ago.
What are the construction labor issues in other parts of the world?
We should talk about Asia, especially considering how much activity that there is going to be in both chemical and refining in Asia as a whole, and especially in China. China is interesting because of the one-child policy that was in place for such a long time. There's a real aging of the population-a population that's going to have to get benefits when they retire. The good thing about China is they still have a massive rural population that can transition into jobs in the cities and into construction as well. So, the labor force is there for being trained.
Also, there's a lot of room for improvement in construction methodology-mechanization-that could really improve productivity, which is not true in other parts of the world. So we think China will be able, with those two factors, handle any problems. The rest of Asia is a little bit more problematic. Japan and Taiwan and South Korea also have aging workforces, but they don't have the population available to offset this.
And they're very mechanized now, so there's not a lot of room for improvement in terms of methodology and construction. In fact, we see that in Japan, construction costs are going to rise as much as they were the last time we saw this in the 1993 economic bubble. And that's going to be a real problem for them in terms of competitiveness going forward.
Edward Glatzer is managing director, global technology, IHS Chemical
RELATED INDUSTRIES & TOPICS