Customer Logins
Obtain the data you need to make the most informed decisions by accessing our extensive portfolio of information, analytics, and expertise. Sign in to the product or service center of your choice.
Customer Logins
Video: The global PVC market - building on change

Interview of Henry Warren on the global PVC market, building on change.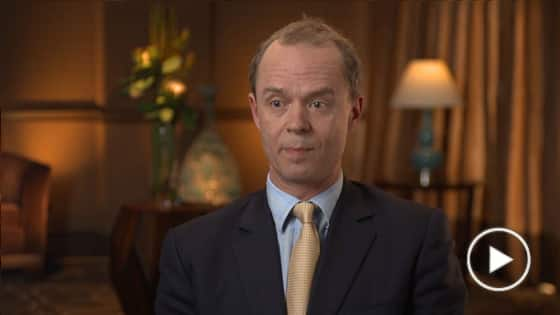 Interview Transcript
How will the global balance in the PVC market evolve in the coming years?
We see the global balance evolving in various ways. Demand has been growing steadily over the years, increasing some 9 million tons between 2009 and 2014. Now we expect demand to increase at a slower rate going forward between 2014 and 2019. This slower growth rate is largely due to China. Gone are the days of double-digit growth, as we enter a period of more like 4% to 5% average annual growth between 2014 and 2019, we expect.
Surplus capacity has grown in every year this decade from something like 11 million tons to more like 21 million tons at the moment. Now this huge capacity, built in that country-China-in recent years, was based on double-digit growth expectations for demand being maintained. This we now know was woefully optimistic. The size of the Chinese market means that it has had a major impact on the global picture in suppressing operating rates.
But on a regional level, there have also been various distinct regional variations in terms of operating rates. But the good news is that the market is turning a corner, as capacity built in China is coming to an end. And by 2019, we are forecasting that the capacity of overdemand will have reduced to a more manageable 15 million tons on a global level. Consequently, on a global level, the PVC market is heading into about a better balance, allowing operating rate to pick up gradually by the end of 2019.
Opinions differ whether the beleaguered European PVC industry is seeing a renaissance. What's your view?
IHS believes that we are, indeed, at a new dawn for Europe for a number of reasons. First of all, demand is finally starting to turn a corner. It was pretty flat last year, and previous years were coming from some negative growth-previous years as well. We do now expect to see gradual recovery. We're a bit modest, some 1.6% average over the next five years. So, that's a positive.
Number two, we have now got a much more competitive cost base in Europe, which is certainly helping to not just stimulate domestic demand, but also Europe-it's becoming a lot more competitive on the international arena.
Number three, the weaker euro-expected to remain weak through to the end of this year before maybe starting to recover little bit-and that's helping to sustain European exports and limit imports into Europe.
The other point to make is that there is a big debate going on in Europe about conversion from mercury to membrane. The deadline for that in Europe is the end of 2017, beyond which we expect that there will be quite a lot of capacity taken out of the European vinyls industry. Some 6% is what we're expecting by 2019.
So, put all of these factors together and you are heading towards a much more balanced market. And this whole debate of conversion from mercury to membrane will only accelerate that process.
In light of lower crude oil prices and the reduced cost advantage of the US vinyl industry, how will investment being impacted?
IHS believes that investment decisions will be impacted in various ways. At least in the short term, there will be some pause for thought, I think, as operators, producers, consider their options whilst there's still a degree of uncertainty about the extent of the volatility. But if we look beyond the short term at least, there is compelling belief that there will be fundamentally no big change to North America's investment program.
Why is this? Because it's not going to be too long before we're back up to $70, $80 oil, we expect. And the lead time for cracker and derivative investments is such that they should be well-positioned to ride on this re-divergence in regional costs later this decade.
Looking at the breakdown for full-chain margin contributions, there has been a big shift since August, September last year. In North America, it used to be roughly 40% ethylene and 30% each for the ECU and PVC margins. This picture is quite a different picture today, with ethylene contributing about 25% less than it was, and ECU and PVC margins contributing 15% to 20% more than they were.
This very possibly is a major contributing factor to Axiall's recent decision to delay its investment in ethylene cracker with lot chemical. It apparently needs more time to evaluate.
This aside, return on investment in North America is expected to remain very high in the 20% or so in the coming years. And this, sooner or later, will result in more capacity investments. And it will be export orientated.
Henry Warren is director, inorganics, IHS Chemical
RELATED INDUSTRIES & TOPICS