Customer Logins
Obtain the data you need to make the most informed decisions by accessing our extensive portfolio of information, analytics, and expertise. Sign in to the product or service center of your choice.
Customer Logins
Video: Outlook for the global polypropylene market

Interview of Joel Morales on the outlook for the global polypropylene market.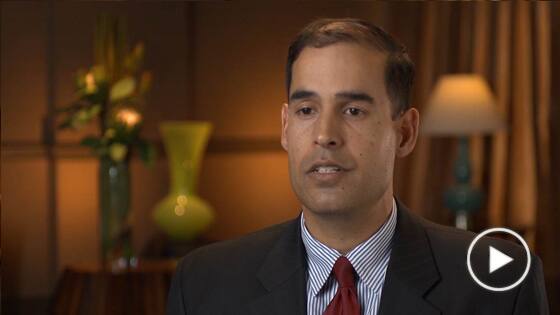 Interview Transcript
Will prices be less volatile in North America because of the new propane dehydrogenation (PDH) plants?
Polypropylene prices are expected to be less volatile in the coming years, as propane dehydrogenation brings more propylene monomer onto the marketplace. In recent years, the shale gas revolution hasn't been beneficial for polypropylene, because it's taken propylene away from producers and created extreme volatility. High prices, low prices have resulted in some products moving away from polypropylene.
However, as we go forward, we expect to see polypropylene producers have a more stable supply, less volatile swings in pricing, stronger growth-which allows them to increase margin. At the same time, their prices will be competitive. Our view in the near term is propane dehydrogenation should eventually stimulate new investment in the 2018, 2019 period. As more folks bring on propane dehydrogenation, you'll see polypropylene plants eventually monetize that propylene in the form of polypropylene pellets.
We'll also expect the North American polypropylene producers to return to being rather significant exporters. In today's market given the structural supply of propylene, they can barely cover domestic demand. However, as we get new propylene as a result of these PDH projects, we'll see return in the 2018-19 time period.
Why are operating rates low in South America relative to other regions?
Operating rates in South America may appear low versus other regions. But when you dig a little deeper and go country by country, you start to understand what the data could be telling you. The overall capacity of South America as a region is about 3 million metric tons. Of course, Brazil has the bulk of that volume.
As you start to go around country to country, Brazil, for instance, runs in the mid-80s, with the potential to move up in the upper 80s, because they themselves have the ability to increase their raw material propylene and can de-bottleneck in the future and continue to produce. However, regions like Argentina, Chile, Colombia, are somewhat restricted with the raw material supply at this time.
There is expectation that as North America brings on new propylene expansions into 2015-16 time period, that there's potential to export that product from North America into Colombia, for instance, and run higher operating rates. So, when you look at the effective capacity of South America-which means not what the capacity is, but actually how much can you run because of your supply-we find that operating rates are actually quite high, and the market is fairly balanced.
The expectation as a region-the demand growth on an average annual growth rate in the next five years for the region-is 3-1/2%. Our view is because of the tight market in North America not being able to supply product into South America, you'll actually see an increased dependence on product, polypropylene imports coming from other parts of the world.
Which actually works out, because Northeast Asia's got tremendous amount of capacity in the next two years. And there will be opportunities for folks who are currently exporting into China, the Middle East, South Korea, Taiwan, to redirect exports, possibly in the South America, as well as other emerging regions, such as Southeast Asia and India.
If you are a North American converter, do you need to import polypropylene resin?
The need for a North American polypropylene converter to import resin really depends on multiple factors. We noticed in 2014 that there was a significant increase in both finished goods and imported pellets coming in from other regions, due to supply issues of local producers in North America and the really elevated price of polypropylene in 2014 for the first nine months of the year. We estimated that it was up to 7%, or over a billion pounds of product, that was being serviced by these finished goods or imported pellets.
Now depending on what segment you're in in North America as a converter depends on how likely you are to need to continue or increase your imports. For instance, if you're in a low-end application-such as carpet backing, low-end film-you may find your local producers more focused on other higher-end segments-such as pharmaceutical, caps enclosure, or thermal-formed food packaging.
So, what we're seeing today is many converters are trying to set up a process to bring in imported pellets, because it's not easy in North America, which is a market that's very dependent on rail-car delivery. Logistical constraints-bringing material in super-sacks or 25 kg. bags, transloading them into rail cars on the coast and shipping them to the Midwest, or bringing them into your plants in bags and having someone touch it and cut the bag open-is a difficult and new process for North American converters.
We expect there's going to be a mix of applications that will require an increase in imports just to protect the security of supply, as the local producers focus on higher-end segments. And then the higher-end segments will continue to see product as long as they move up the margin chain.
Joel Morales is director, polypropylene - North America, IHS Chemical
RELATED INDUSTRIES & TOPICS