Customer Logins
Obtain the data you need to make the most informed decisions by accessing our extensive portfolio of information, analytics, and expertise. Sign in to the product or service center of your choice.
Customer Logins
Video: Outlook for the epoxy resins market

Interview of Erik Linak on the epoxy resins market.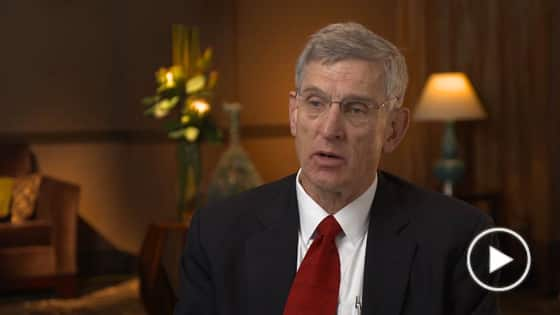 Interview Transcript
How has the global epoxy resins industry changed over the past decade?
In the last 15 years, the global epoxy industry has changed quite a bit. In the year 2000, about 60% of global demand was in North America and Western Europe. And now about 60% is in Asia, especially China. Demand in China has grown quite a bit because their economy has grown at a considerably higher rate than we have in the United States and Western Europe. Along with demand, supplies have increased quite a bit in China as well. They've added a substantial amount of new capacity. This has resulted in overcapacity on a global basis, along with falling prices and falling margins. In late 2013, a leader in the epoxy resins industry, Dow Chemical, announced a spinoff of its global business, along with associated chloralkali assets.
What are the major markets for epoxy today?
The major markets for epoxy resins are coatings and electronics, which account for about 80% of total global demand. In coatings, epoxies are used in powder coatings applied to automotive and appliance parts, and oil and gas pipes. Water-based epoxy resins are applied as electrodeposition primers to automobiles. Solvent-based epoxy coatings are applied as anti-corrosion coatings to capital goods used in corrosive environments, like pulp and paper mills, refineries, chemical plants, and the like, and also to ships. Epoxies make great coatings at a very reasonable price, and there aren't any really good substitutes.
The second biggest market is electronics. Epoxies are used to make printed circuit boards PCBs, which are used in electronics, including our consumer goods, our cellphones, and mobile devices, but also in cars and machinery. Currently, about 75 PCBs are used in each new car.
What areas of epoxy resins are growing?
We see two main areas of growth of epoxy resins. First, adhesives-a market which should grow about 5-10% per year. And a major driver will be light-weighting in cars, as car companies change materials of construction to meet new fuel economy standards. This will require the use of lighter-weight aluminum and plastics instead of traditional steel. Epoxy adhesives are used to bond dissimilar materials. As an example, the Ford F-150 all-aluminum pickup truck uses about three times as many adhesives as previous models.
The other major market are composites, where epoxy resins are combined with carbon or glass fibers. There will be greater use in aircraft, windmill blades, and in automotive. As examples of this market growing, we have the Boeing 787 Dreamliner, which is made of about 50% composites; versus a previous model, the 777, which had 10 to 15% composites. In automotive, the new all-electric BMW i3 car is made totally of composites.
Erik Linak is director, resins and coatings, IHS Chemical
RELATED INDUSTRIES & TOPICS