Customer Logins
Obtain the data you need to make the most informed decisions by accessing our extensive portfolio of information, analytics, and expertise. Sign in to the product or service center of your choice.
Customer Logins
EU cedes more power over GMO cultivation to member states

The European Union (EU) is implementing new rules making it easier for member states to decide whether to allow cultivation of genetically modified organisms (GMOs) within their borders.
GMOs are plants, animals, or micro-organisms whose genetic material has been altered in a way that does not occur naturally through fertilization. Corn, cotton, soybeans, and canola are just a few of the crops that are commonly genetically modified outside the EU to improve yields and make them more resistant to insects and disease.
The agreement, which came into effect in April 2015, is a rather weak political compromise between advocates of increased use of biotechnology in the agricultural sector and opponents who see GMOs as a hazard to public health and biodiversity. The new legal framework covers only the cultivation of GM crops, leaving the import of GMO products and the use of GMOs in animal feed subject to existing rules. That is, they are reviewed and approved or rejected for sale EU-wide on a case-by-case basis.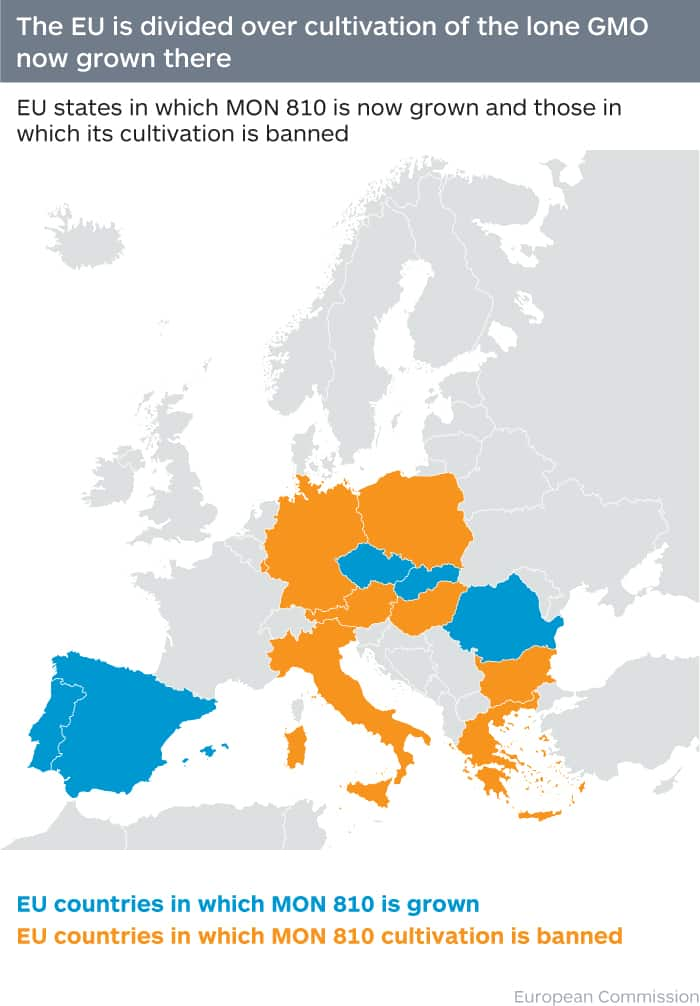 Devolving decision-making over GMO cultivation to member states will offer both risks and opportunities for biotech firms operating in the EU. In some countries, market access will be restricted as, under the new rules, EU member states wishing to ban the cultivation of GM crops will be able to do so even in cases where the European Food Safety Agency has already issued EU-wide approval. However, the new laws will also speed up the EU's biotech approval procedures, and those countries so inclined will be able to introduce GMOs without the consent of other EU member states.
This development opens opportunities for multinational agribusinesses as they will be able to negotiate individual deals with European governments. In this respect, it is likely that it will become easier for companies to compete in the biotech markets of countries such as Spain and the Netherlands over the next 12 months. Countries such as Germany and Austria, however, are expected to maintain strict laws on GMOs.
Additionally, the new EU regulations make it less likely that American biotech firms will benefit as much as they had hoped from the free trade agreement now under negotiation between the EU and the United States. The Transatlantic Trade and Investor Partnership (TTIP), which is not expected to be finalized before 2016, aims to harmonize standards and regulations between the US and EU to facilitate cross-Atlantic trade, which some contend would effectively lower barriers to US exports of products containing GMOs (such as seeds for cultivation, for example). The new EU regulatory framework makes it unlikely that relevant GMO regulations could be relaxed for EU member states under the auspices of the TTIP.
Jan Gerhard is an analyst for IHS Country Risk

RELATED INDUSTRIES & TOPICS