Customer Logins
Obtain the data you need to make the most informed decisions by accessing our extensive portfolio of information, analytics, and expertise. Sign in to the product or service center of your choice.
Customer Logins
Video: The changing procurement landscape

For companies unable to raise prices, savvy procurement is critical to maintaining profit via cost savings-up to 10% of annual material spend for some firms.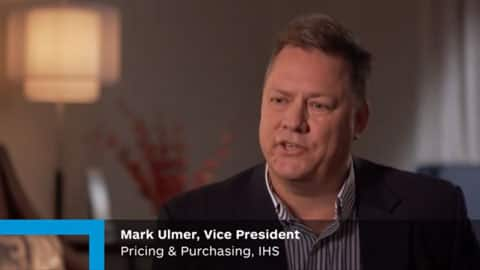 Interview Transcript
How has procurement changed in the last 10 years?
There have been several changes in procurement over the last decade. I'd say first and foremost is a move away from a tactical to a much more strategic, ongoing function. It used to be in the old days that procurement was done more in the bowels of the floor of the manufacturing, now it's on a C-suite. And with these people coming from top universities with supply chain functions, it's really been elevated to an important function that is to generating cost savings and thus margin expansion for these companies. And I think a lot of that comes from the fact that there's so much information out there today and these people are able to ferret through it and make sure they're getting the best possible buys.
What is the impact on the top and bottom line?
What we see with the companies of today is in a time of the past decade or so in a very cost-conscious environment, companies were really hard-pressed to raise prices, and so really they had to be more effective, more strategic in keeping their costs as low as possible. The companies we work with at the forefront can save anywhere from two to ten percent of their annual material spend. So if you look at your average manufacturer of automobiles, you could be looking at 120 billion dollars in material spend each year. If you saved just two percent of that, that's two and a half billion dollars in cost savings a year. We have one company we work with in the Midwest that has used this information to save over half a billion dollars in four years alone. So really what we've seen is the transparency of the information in benchmarking where their costs are versus market averages, they can pin point those areas where they need to really accelerate performance and extract maximum cost savings.
What can companies do to improve?
The companies that we see that are most effective today in procurement are those that are continuously looking to improve constant best practices metrics, and I'll give you an example: right now we're in an environment where after years of soaring prices and price volatility, we're actually seeing a weakening in key core commodity areas. So the fact that you're just getting a better price in the last contract, doesn't mean you're getting the best possible price. So really what you need to do is extract the cost you're paying versus what the market is to really make sure that you're leveraging the best possible prices. And we've seen companies from a major retailer that use this approach to really roll back savings.
Mark Ulmer, Vice President, Pricing & Purchasing
RELATED INDUSTRIES & TOPICS