Customer Logins
Obtain the data you need to make the most informed decisions by accessing our extensive portfolio of information, analytics, and expertise. Sign in to the product or service center of your choice.
Customer Logins
Polk Automotive Loyalty Awards honor 2010 model year winners

12 January 2011
IHS Markit Expert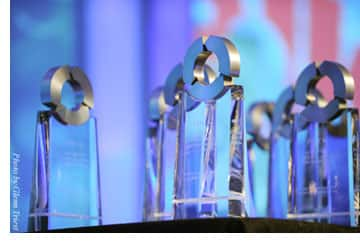 Once again, it was an honor to present the Polk Automotive Loyalty Awards last night at the Automotive News World Congress. This is our 15th year recognizing automotive manufacturers for their superior performance in customer retention, and the energy has never been more electric! We had several repeat winners and even some surprises.
For the first time since 1999, Ford Motor Company and Ford Division took top honors by winning in both the "Overall Loyalty to Make" and "Overall Loyalty to Manufacturer" categories, Chrysler's Town & Country won in the "Minivan" category for the 10th consecutive year, and with a nearly six percentage point increase, Kia won the award for "Most Improved Loyalty to Make." Click here for photos and a complete list of all our 2010 model year winners.
Working closely together with our customers, we've learned that the more you know about loyalty−and the deeper you focus on it beyond just the numbers−the better the results will be for your business. I'm proud to say that the Polk Loyalty Awards personify this attitude and represent the positive effects experienced by the manufacturers who build great these cars and trucks and the consumers who love them so much that they continue to repurchase again and again.
An eye-opening statistic was shared during our opening video: "On average, less than half of your customers are loyal to your brand and fewer than 30% are loyal to a dealer." That's a very interesting thought when you consider that:
When a model goes through a major redesign or re-launch, loyalty to that same vehicle usually spikes by 24 percent - and we all know many of these launches are aimed at keeping current customers in the brand.
Additionally, we've seen a very strong relationship between owner loyalty and service retention. We've found that targeted communications - based on the modeling of service data - can double the loyalty rates for select segments of your owner base.
And lastly, when assessing the impact of recalls on repurchase, we see a 5 point reduction in model-to-model loyalty after a vehicle has been involved in a recall.
Here's one way to sum it up. Dr. James Harrington, past president of the International Academy for Quality, offers this advice: "Measurement is the first step that leads to control and eventually to improvement. If you can't measure something, you can't understand it. If you can't understand it, you can't control it. If you can't control it, you can't improve it."

With that said, I'm proud to say through Polk's Loyalty Management Practice, we are looking in-depth at these situations. We not only measure loyalty, but we help our customers identify likely defectors and re-win business before they leave the brand-providing an opportunity to cut potential defection off at the pass.
So on behalf of the entire Polk organization, I want to send our sincere congratulations to all of our 2010 model year winners. I hope to see you all again next year at the 16th Annual Polk Automotive Loyalty Awards. Until then, continued success in your customer loyalty efforts!

Posted by Stephen Polk, Chairman, President, CEO, Polk (01.12.2011)
RELATED INDUSTRIES & TOPICS