Customer Logins
Obtain the data you need to make the most informed decisions by accessing our extensive portfolio of information, analytics, and expertise. Sign in to the product or service center of your choice.
Customer Logins
Article: Our intention is to share weather-related risks with farmers

Sanjiv Rana talks with Syngenta's manager, agronomic risk mitigation, Peter Steiner, about AgriClime - the company's weather-related risk sharing offer to farmers.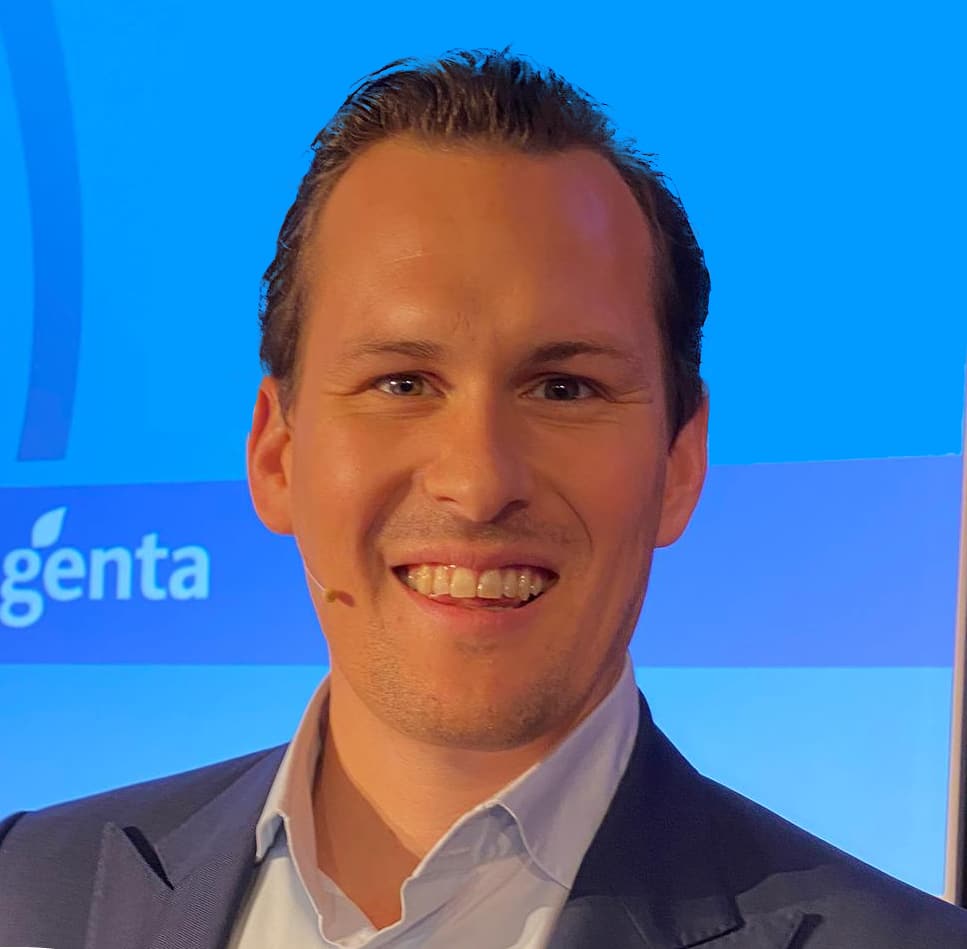 Peter Steiner, Syngenta
Sanjiv Rana (SR): What is the offer made by Syngenta to farmers under AgriClime?
Peter Steiner (PS): AgriClime is essentially Syngenta's offer to farmers to share their weather-related risks. We all know that climate change is happening and farmers are facing more and more risks linked to climate change in their operations. With AgriClime, farmers can invest with confidence in Syngenta's technology, no matter the weather. That means if the weather is bad, the farmer gets back a portion of his investment in Syngenta's products. It works for risks such as drought, excess rain, heat stress, frost and wind. In some countries, we offer AgriClime to farmers, whereas in some countries, we offer it to the channel partner.
SR: How long has AgriClime been running? Where was it first introduced?
We started around five years ago and have been scaling it up and expanding it to other countries. We began in Australia, followed by Ukraine and Kenya. The mindset in starting in Australia was that if we could make it happen in one of the driest areas in the world, then it would easily work in countries where we don't face such weather extremes.
SR: In how many countries is the scheme available?
We are currently offering AgriClime in 14 countries and are about to scale it up to 20 countries for 2021. The 14 countries are Argentina, Australia, Brazil, Bulgaria, Canada, Hungary, Kenya, Paraguay, Russia, Spain, South Africa, Thailand, Ukraine and the US.

SR: Does AgriClime cover the entire product portfolio on offer in the country or are only certain active ingredients included within it?
PS: That all depends on the country and their marketing and sales teams. We work strongly together with our local teams to shape as good a product offer as possible. Depending on the strategy in a particular country, AgriClime could only be launched for a specific crop and products.
To give you an example, in the US, we have two fungicide products for corn [maize]: Quilt (azoxystrobin + propiconazole) and Trivapro (benzovindiflupyr - trade-marked as Solatenol). Quilt is based on older technology and Trivapro is our newest technology. The investment per acre for Quilt is lower than for Trivapro and there is a 44% price differential between the two.
Fungus generally comes up when it's wet, which means that in a rainy year, a fungicide makes the most sense. In a rainy year, Trivapro gives the farmer an increase in production of around 5-6 bushels an acre although in a dry year, the increase is not that high. As these products are mainly protectant and need to be applied before the disease appears, it is difficult when corn prices are low, for a grower to make this decision.
In a rainy year, let's say that with a corn price of $3.80 a bushel, the farmer would earn around $13-15 more per acre, by using our latest technology. That enhanced earning calculation already includes the price differential.
In a dry year, let's say with a corn price of $5 a bushel, the farmer would run out flat or could even lose a little bit if it's very dry and corn prices drop lower.
With AgriClime, we can provide the confidence to invest in our premium technology. In a rainy year, the farmer gets the full upside potential by having the very best fungicide protection, and, in a dry year, we are behind the farmer and can provide, for example, 30% cash-back of his investments in Trivapro. That means, he will always earn much more by investing in the newest and best technology no matter what the weather.
SR: What is used as the rainfall benchmark in order to calculate overall rainfall being less or more?
PS: AgriClime is using gridded data sets to measure parameters such as rainfall, temperature (min, max, average) and wind speeds. The gridded data sets we are using are on a 0.05° spatial resolution (in other words, 5km x 5km weather blocks). We have such data globally available with more than 20 years' historical records without any anomalies in the time series and no missing data. The starting point of a payout is calculated based on a probability model of the past historical years for individual locations around the world.
SR: Is AgriClime available to farmers in every year irrespective of impending weather conditions? Or do you gauge your own risk first by using weather modelling before opening this offer?
PS: AgriClime does not hold the entire risk on its own account. We work with a pool of risk takers, which allows us to offset the financial risk, which we guarantee to our farmers. Of course, this comes with a cost. Every year, we calculate the premium from scratch. Different combinations arise from many weather blocks, different planting dates, different maturity groups and cover lengths (protection window). Also, we consider trends.
SR: Is AgriClime intrinsically related to your digital apps in order to predict weather and pest infestation?
PS: At the moment, AgriClime is not linked to our digital apps but we are working to combine the models we use in our prediction models to also provide a financial hedging to come along with it. I will give you an example of [Asian] soybean rust in South America. One aspect of it is to understand the prediction and the pressure that's existing and to give advice to the farmer. However, as we all know, models and forecasts can also change very quickly. Therefore, a financial coverage and risk mitigation for the farmer is always very valuable and an important factor in the relationship as a partner. Our intention is to share the risk with the farmer on the field. It should be a win-win experience to work with Syngenta and our newest technology.
SR: AgriClime is a risk-sharing model. Does Syngenta also have outcome-based pricing models being operated in similar schemes?
PS: We know that there is demand for outcome-based pricing models. However, after many market research projects that we did in several big farming countries, it always came to the point that unpredictable weather, and the risks coming along with it, is the biggest pain point by far seen from farmers. Also, from a scalability perspective, we can run the whole world digitally, for all crops and climate zones. Therefore, we see much more potential in further helping farmers mitigate their biggest pain point, which is weather risks.
---

RELATED INDUSTRIES & TOPICS