Customer Logins
Obtain the data you need to make the most informed decisions by accessing our extensive portfolio of information, analytics, and expertise. Sign in to the product or service center of your choice.
Customer Logins
Open innovation investments in the upstream: A new model for subsurface technology development?

Technology and innovation trends are helping shape the upstream sector, including the shift toward open innovation models, which include corporate venture capital investing and technology development partnerships. In our ongoing analysis of these industry activities, IHS Markit notes two oil and gas corporate venture investments that appear to be taking the upstream sector in an interesting and new direction - BP Ventures's $5 million Series A investment in Belmont Technology and Saudi Aramco Energy Ventures's $3 million Series A investment in Earth Science Analytics.
Both these startups are developing cloud-based platforms that incorporate artificial intelligence (AI) and machine learning (ML) capabilities with the goal of accelerating and improving the outcomes of geoscience interpretation workflows. By reducing the time spent interpreting data and predicting subsurface rock and fluid properties, these solutions aim to assist geoscientists and engineers in compressing project development cycle times and reducing geological uncertainty.
These two investments signal both an extension of one emerging upstream technology trend and a new direction for another.
Digitalization of the entire upstream life cycle. Over the past few years, the oil and gas industry has embraced digitalization as an effective means for managing costs and raising efficiencies in a challenging oil price environment. While the focus of many of these recent efforts has been on improving well construction and production performance, the emphasis is now shifting toward the subsurface domains where the potential prize may be even greater. Investments in Belmont Technology and Earth Science Analytics signal this extension of corporate venture investment into supporting greater digitalization of these earlier upstream life-cycle stages.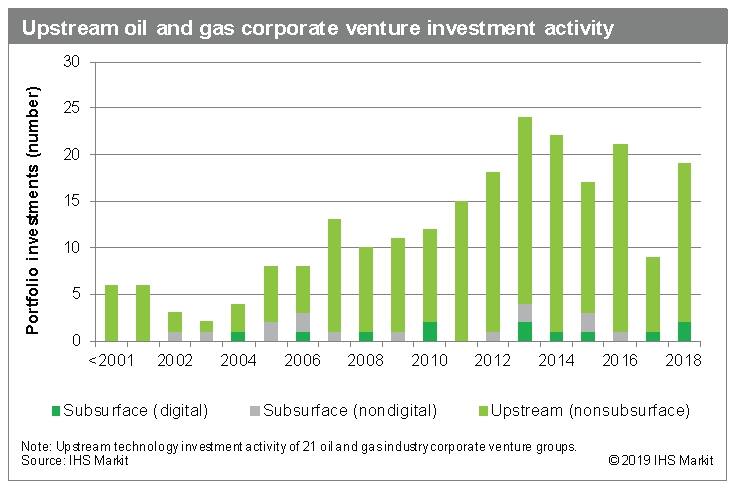 Figure 1:Upstream oil and gas corporate venture investment activity
Joint subsurface technology development. As E&P firms seek to embed emerging digital technologies into their exploration and field development workflows (e.g., seismic data manipulation and interpretation, well spacing determination), they are increasingly turning toward open innovation to drive subsurface digital technology development. This development is noteworthy because effective subsurface management has traditionally been viewed as a core component of E&P firms' competitive advantage and a focus of proprietary technology development. These recent collaborations range from providing IT infrastructure (e.g., cloud computing resources, generalized AI and ML algorithms), such as the Anadarko-Google partnership and Shell Ventures's investment in Bluware, to the co-development of digital solutions (e.g., digital assistants and ML solutions optimized to an E&P firm's workflows and digital infrastructure), such as the Total-Google partnership and BP Ventures's investment in Belmont Technology.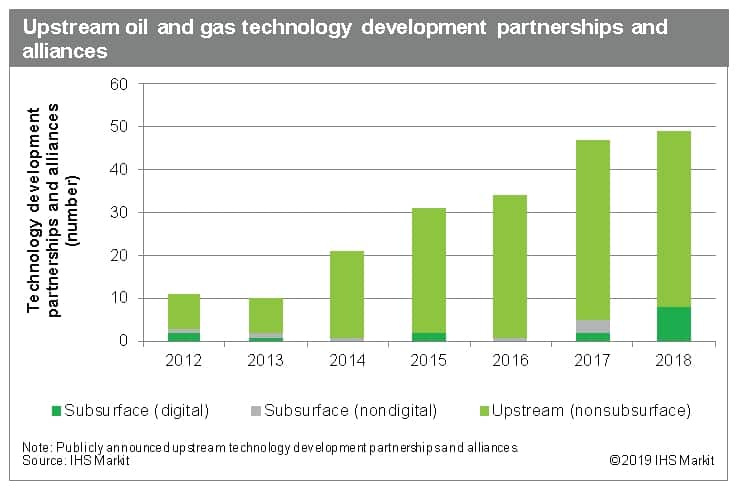 Figure 2:Upstream oil and gas technology development partnerships and alliances
As collaborative technology development extends deeper into core E&P activity areas (e.g., subsurface imaging, recovery techniques), it may redefine what competitive differentiation means in this more open innovation landscape.
Effective collaboration across organizational boundaries.
Rapid deployment at scale.
Data access and quality.
IHS Markit will continue to follow the role of open innovation in core E&P domains to identify emerging technology trends as well as assess their broader industry implications. Two aspects to which we will pay particularly close attention are whether the above strategies prove temporary as E&P organizations develop their own digital and AI capabilities or they become the new model for subsurface technology development, and whether the upstream sector's preference leans toward the integrated IT platforms of Belmont Technology and Earth Science Analytics or toward AI-enabled microservices.
Learn more about our upstream technology and innovation insights.
Carolyn Seto is a Director of Upstream Research at IHS Markit.
Posted 25 July 2019
---
Follow IHS Markit Energy
RELATED INDUSTRIES & TOPICS