Customer Logins
Obtain the data you need to make the most informed decisions by accessing our extensive portfolio of information, analytics, and expertise. Sign in to the product or service center of your choice.
Customer Logins
Onshore wind Q&A with the American Clean Power Association's Brendan Casey

Offshore wind has attracted the lion's share of US wind industry announcements in the last few months, but onshore wind capacity continues to expand as well. Net-Zero Business Daily spoke with Brendan Casey, research and analytics manager for the American Clean Power Association (ACP), about developments in onshore wind, including the drivers of growth, key challenges, and the support that the industry is seeking from the US government and states.
Offshore wind installations are drawing attention these days, but 2020 was a record year for US onshore wind. Will 2021 post another record year for onshore capacity additions after 2020's late surge and the enthusiasm surrounding the Biden-Harris administration?
Casey: This is shaping up to be another strong year for land-based wind in America (ACP data show 2.5 GW of wind generation came online in the first three months of 2021, almost all of it onshore capacity). Currently, there is about 25 GW of land-based wind in the US development pipeline. Promisingly, this pipeline includes significant activity in traditionally wind-heavy regions like the Plains States and Texas, but also in relatively less-developed regions across the country. The increasing competitiveness and affordability of wind in those regions is a good sign for the future.
What's driving the growth?
Casey: The current levels of record-breaking growth are being driven by a number of factors, including, most importantly, the strong continued demand from American consumers for wind energy to power their homes and businesses. On top of strong demand, technological improvements have allowed wind energy prices to fall and fall, with prices now 70% lower than they were in 2009. Wind power is no longer an expensive luxury; this is a mainstream energy technology that can compete, and win, in the energy marketplace. Corporate demand also continues to play a part, as more and more companies turn to renewable energy to cut costs and help them achieve their sustainability goals. Finally, a stable policy environment at the federal, state, and local level has helped enable wind power to continue developing at scale.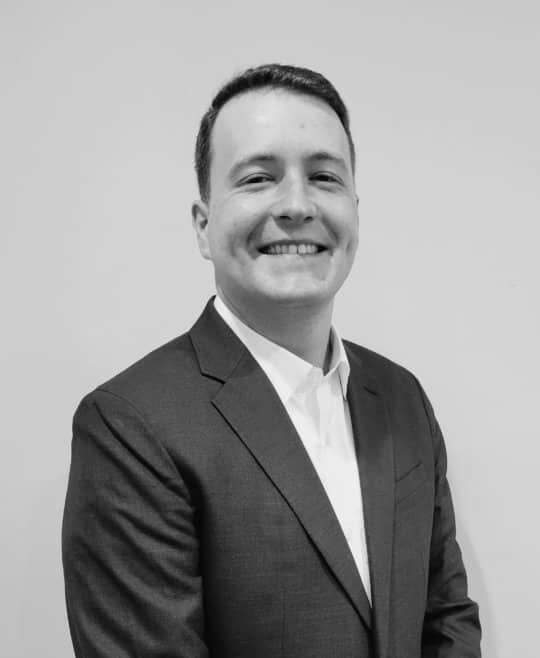 Is there an aspect of the sector's development in the last few years that has surprised you?
Casey: While not a complete surprise, it has been good to see rapid improvements in the field of energy storage. Recent and continued advances in energy storage are helping boost the reliability and effectiveness of renewable energy sources like wind by capturing electricity when it is generated and then releasing it during times of higher power demand. Hybrid projects are emerging that combine wind with other clean resources like solar and battery technology. Combined technologies working together promise to make the total greater than the sum of its parts and provide an even better, more efficient, and more affordable energy source. There are currently 8 GW of energy storage projects in the US pipeline, and the growth of battery storage will be key to meeting our nation's decarbonization goals.
What support for would you like to see in the next 12 months at a state and federal level, be that from regulators or lawmakers? What are the challenges you are seeking help to solve?
Casey: Transmission and interconnection bottlenecks are among the top issues negatively affecting the deployment of wind and other renewable energy technologies in the US. Currently, there are over 513 GW of wind, solar, and energy storage projects in interconnection queue backlogs across the country. ACP and our members support an investment tax credit for high-voltage transmission lines to help alleviate this bottleneck. This measure would help ensure the most crucial, backbone transmission lines are built and help bring more affordable renewable energy from where it is generated to the communities where it is needed.
Additionally, the US Federal Energy Regulatory Commission (FERC) can and should examine its transmission planning and interconnection regulations. Transmission planning is failing to keep pace with the dramatic growth of clean energy, and the costs of major upgrades that benefit the entire grid are falling excessively on new generators. FERC Chairman Rich Glick has indicated he intends to move forward with reform on these areas soon, and ACP and its members look forward to engaging with FERC to modernize these essential regulatory elements (A couple of days after Casey talked to Net-Zero Business Daily, FERC and the National Association of Regulatory Utility Commissioners announced the formation of a joint federal-state task force on electricity transmission.)
Finally, states should ensure that their transmission planning and permitting processes can keep pace with their clean energy goals. For example, a recently passed, but not yet signed, bill in Colorado would create a new, dedicated transmission authority which could expedite the state's buildout as the grid decarbonizes.
Can the growth of wind power generation in the Plains states—the reason for many of the longest of those power lines—lead to a regional grid operator market being established as five FERC chairman recently called for as a means to decarbonization of the US generation fleet?
Casey: Regional transmission organizations have been key to the expansion of clean energy across the country. Because independent grid operators offer transmission across multiple states, as well as access to transparent electricity markets, developers and customers can deploy and access clean, affordable power more easily. The Southwest Power Pool is exploring expansion into parts of the Western Interconnection, and broader markets would provide enhanced access to a diverse array of clean energy resources.
And finally, is the Biden-Harris administration's goal of power sector decarbonization by 2035 achievable?
Casey: The Biden-Harris team has laid out an ambitious, but achievable, comprehensive approach to climate change policy that recognizes renewable energy's ability to grow America's economy and create a cleaner environment and a more prosperous and equitable future. That whole-of government approach is what is needed to achieve the administration's interlinked climate and economic goals.
We cannot solve this challenge by aiming small. An ambitious target requires equally ambitious policy to achieve it. America's energy goals can be best achieved with additional tools, technology, and flexibility to accelerate the deployment of clean energy at the levels we need. That means stable energy and climate policies, a renewed focus on transmission infrastructure development, expedited permitting, and tax and trade policies that support clean energy.
Climate and Sustainability News has been renamed Net-Zero Business Daily™ in order to better reflect our focus on the business and financial impacts of the global transition to a lower-carbon and, eventually, net-zero carbon global economy. Each day, IHS Markit will bring you accurate and detailed information on recent developments, as well as far-sighted analysis on the challenges that lie ahead.