Customer Logins
Obtain the data you need to make the most informed decisions by accessing our extensive portfolio of information, analytics, and expertise. Sign in to the product or service center of your choice.
Customer Logins
Not all bankruptcies are equal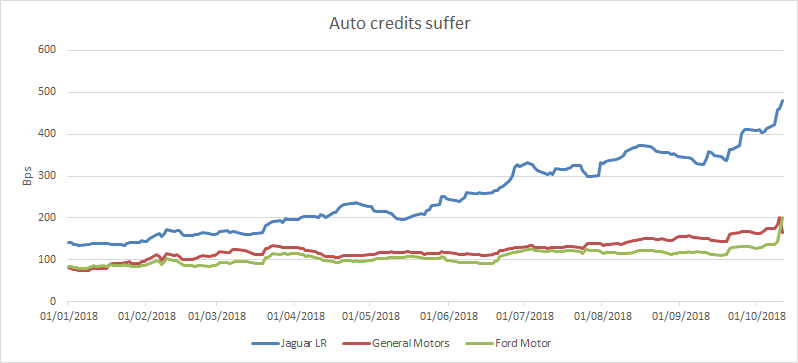 Credit market veterans are all too aware that the determination of CDS credit events is far from straightforward. This can be seen as a weakness of the product, but it is difficult to avoid given the irregularity of bond contracts and the smorgasbord of insolvency laws across different jurisduictions.
The case of Astaldi is a cogent example. A question was put to the ISDA Determinations Committee late last month asking if the Italian construction company's filing for credit protection constituted a bankruptcy credit event.
As we remarked last week, a positive answer was not a foregone conclusion. Section 4.2(d) of the ISDA definitions - the part pertaining to bankruptcy events - was changed slightly in the 2014 version. It now says bankruptcy means "a proceeding seeking a judgement of insolvency or bankruptcy or any other similar relief under any bankruptcy or insolvency law". This was almost identical to the 2003 definition apart from the crucial addition of the word "similar". This effectively raised the bar of a credit event trigger, as it means the filing for creditor protection must be sufficiently similar to an actual bankruptcy or insolvency.
In 2015 the DC decided that a credit protection filing by Spanish firm Abengoa did not meet the requisite similarity criteria, hence a bankruptcy credit event was not triggered (though a failure to pay came shortly after).
One might have expected the same negative outcome for the Astaldi question. But that would be assuming the same insolvency laws across the EU, which certainly isn't the case. This area of law remains under national control and there is wide variation across Europe. Abengoa's filing was a relatively informal arrangement, and crucially didn't stop the firm from continuing debt payments and management still had overall control.
The Italian Concordato, on the other hand, put a stay on interest payments and placed restrictions on management. This was enough, in the DC's opinion, to state that the filing was sufficiently similar to a bankruptcy and a credit event was therefore appropriate. An auction will follow in due course.
The legal minutiae of CDS, though important, seems a long way from the broader themes affecting market sentiment. Tighter US monetary policy, trade wars, political risk in the UK and Italy - all have the potential to cause a major risk reversal. Some sectors are more vulnerable than others. Autos have widened significantly in response to the uncertain climate, not helped by oil prices rising above $80 a barrel. Companies such as Jaguar Land Rover - which is now trading at 480bps, over 300bps wider since the beginning of the year - and Ford Motor Co are underperforming the broader market by some distance. Risk aversion to names with significant emerging market exposure will be an ongoing trend going into year end.
IHS Markit provides industry-leading data, software and technology platforms and managed services to tackle some of the most difficult challenges in financial markets. We help our customers better understand complicated markets, reduce risk, operate more efficiently and comply with financial regulation.
---
Follow Financial Services
RELATED INDUSTRIES & TOPICS