Customer Logins
Obtain the data you need to make the most informed decisions by accessing our extensive portfolio of information, analytics, and expertise. Sign in to the product or service center of your choice.
Customer Logins
Moment of reckoning for European refining brought closer by coronvirus (COVID-19)

Europe was at the forefront of the "second wave" of the SARS-CoV-2 pandemic and is still the hardest hit region in terms of deaths per capita. Partly because of the severity with which coronavirus (COVID-19) struck, European governments have instituted relatively restrictive lockdown measures. As a result, jet fuel demand has all but collapsed with gasoline consumption down around 70% last month. Tellingly, diesel is a bright spot in that demand for the product declined "only" 50% in April. The demand recovery is also expected to be slower in Europe due to more cautious government "reopening" plans. Correspondingly, European refinery runs have also fallen more steeply from their pre-pandemic baseline than in any region.

Of course, lagging product demand

and a beleaguered refining industry is hardly a new story for Europe. For many years, Europe has had the slowest refined product consumption growth - and weakest demand outlook - of any region. And its refining industry has typically borne the brunt of global rationalization for that reason. Specifically, more than 20 European refineries with a collective distillation capacity of 2.1 million b/d have closed over the past decade. This accounts for nearly a third of all closures during this time and Europe was expected to be the epicenter of global refinery rationalization going forward too.

COVID-19, thus, has not created a new problem for European refiners, but it has certainly made things worse. The collapse in demand, in Europe and elsewhere, has created a massive refined product surplus, one which will weigh on profitability for some time. Specifically, IHS Markit has lowered its outlook for benchmark net refining margins in Europe by a dollar per barrel (or more) over the next three years. The company now estimates that refineries accounting for 35% to 40% of European capacity will be operating in the red in terms of fuels-only net cash margin by 2025.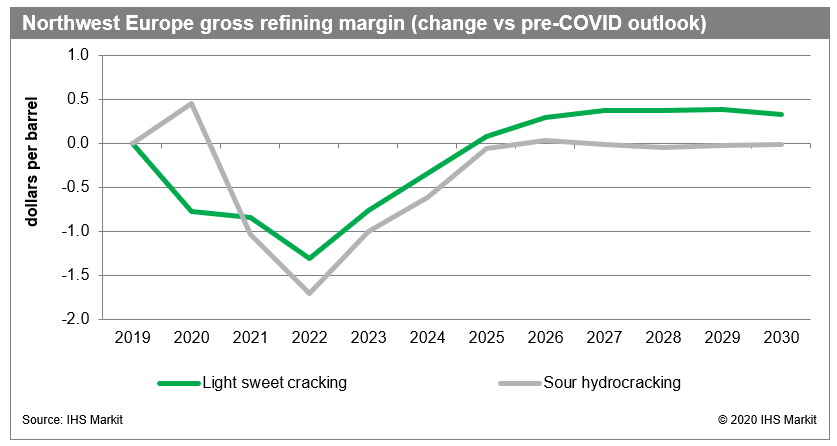 Figure 1: Northwest Europe gross refining margin (change vs pre-COVID outlook)
So while an industry overhaul was certainly inevitable, the COVID-19 pandemic has compressed the timeline. Rationalization that might have been spread out over the next decade will now occur much sooner. Specifically, IHS Markit estimates that some 2 million b/d of European capacity could now close by 2025, of which 1.1 million b/d is attributable to fallout from the current crisis.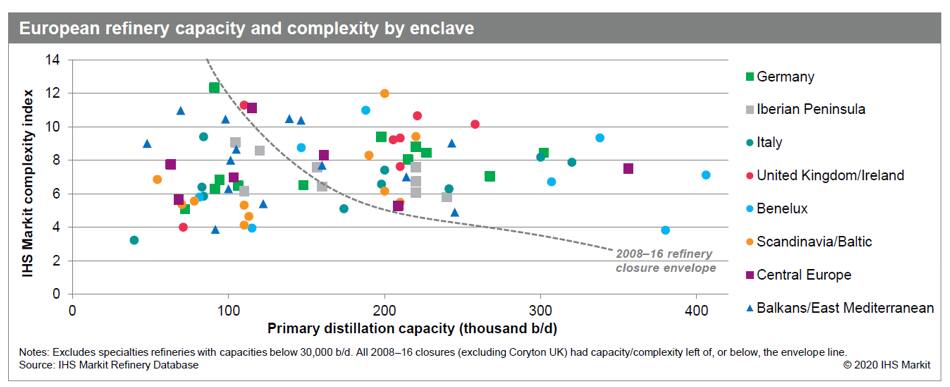 Figure 2: European refinery capacity and complexity by enclave
Which refineries are the most vulnerable? Certainly, those that are smaller and less complex are the likeliest candidates. To be sure, most of the refineries that were shut over the past decade were small and/or lacking in conversion capacity. However, refineries that may look bad on paper often benefit from factors that are difficult to quantify: captive inland market with its associated premium, strong retail or petrochemicals integration, access to "stranded" local crude, and even political support due to government desire to avoid job losses.
Still, there is no denying that a reckoning is coming for the European refining industry, and that this reckoning will now arrive sooner than expected thanks to COVID-19.
Eleanor Budds is a Principal Research Analyst for Downstream Energy at IHS Markit.
Hedi Grati is a Consulting Director of Oil, Midstream, Downstream, and Chemical at IHS Markit.

Posted 20 May 2020
---
Follow IHS Markit Energy
RELATED INDUSTRIES & TOPICS