Customer Logins
Obtain the data you need to make the most informed decisions by accessing our extensive portfolio of information, analytics, and expertise. Sign in to the product or service center of your choice.
Customer Logins
Mipcom TV market invokes power of scripted TV series

01 November 2017
Tim Westcott
Mipcom, which ran from 16-19 October in Cannes, France, is the major gathering place for buyers and sellers of TV programming. This year's market and conference highlighted TV drama programming, which is rising high on a wave of investment from online platforms and premium pay-TV channels and others. The growing influence of online platforms was also apparent, with Facebook presenting its video strategy and Snap announcing an agreement with NBC Universal.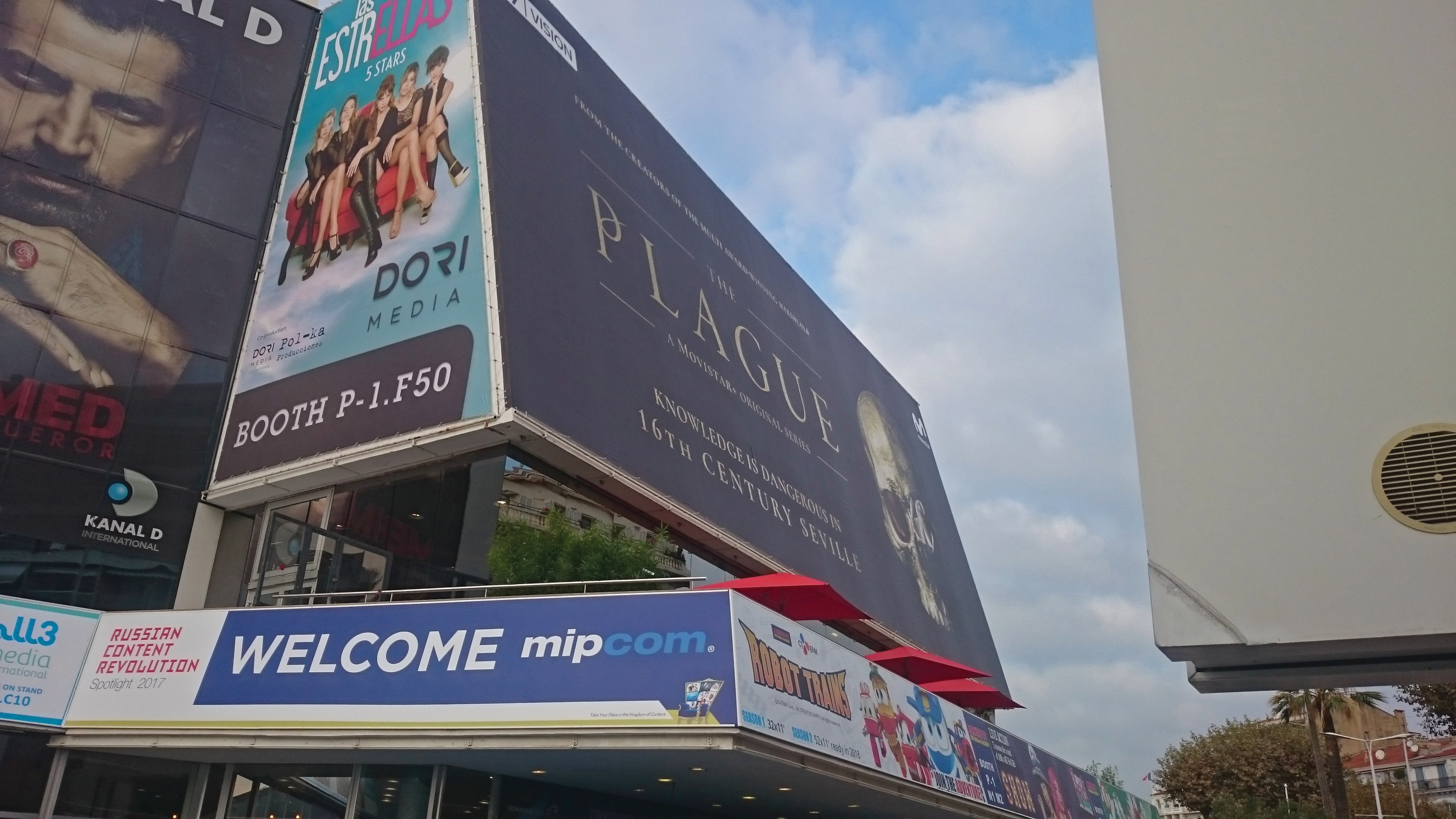 On the drama front, there were premiere screenings of new dramas from Telefonica, Sky, and Germany's Beta Film. While Sony Pictures showcased a new 10-part drama called "Counterpart," and all the US studios were present (Disney no longer goes to the other Mip event in April), the US was somewhat overshadowed by its European counterparts.
Mipcom's organisers Reed Midem announced a new event called Canneseries, which will take place in Cannes from 4 April next year and will last a week. With a budget of €4 million, the event will include screenings open to the public, and an official competition presided over by an international jury will present 10 original series. An awards ceremony will close the event on 11 April, to be broadcast live on Canal Plus.
At this year's conference, HBO chief executive Richard Plepler spoke about the US premium channel's decision two years ago to launch its direct-to-consumer service, HBO Now. This year, claimed Plepler, has so far seen the biggest subscriber growth in HBO's history. International rollout is taking shape in three ways: the launch of linear channels, output 'home of HBO' deals in 17 countries, and HBO Now. Plepler announced plans to launch a single global direct-to-consumer platform in the first half of 2018, adding that HBO plans to increase investment in original content outside the US and to offer a selection of these to US viewers on an on-demand basis.
Other signs that the axis of the global TV business has shifted slightly could be picked up in conference sessions. Middle Eastern drama producers spoke about the phenomenal success of "Al Hayba," a drama produced in Lebanon, throughout the Arabic-speaking world. Producers are now setting their sights on wider exports, with many holding up the Netflix series "Narcos"-filmed in Spanish and English-as an example of the way to go. In another session, Turkish drama producer Inter Medya said it plans to make drama shows with fewer and shorter episodes in order to boost sales in parts of the world like Western Europe.
An appearance at the conference by Facebook's video production director and head of creative strategy indicated how the social media platform is planning to develop the role of video. Facebook said that 50% of all mobile data traffic is going to video, an amount that would increase to 75% in the next few years. It was noticeable that all of the video Facebook presented in its session was displayed on a vertical, mobile screen. While Facebook Watch (launched only in the US so far) is only a few weeks old, the video service is to be rolled out internationally, with its first scripted commission-a version of the Norwegian show "Skam"-to be co-produced with Simon Fuller.
The rise of social video was reinforced by Sean Mills, director of content for Snap Inc., who announced a joint venture with NBC Universal for scripted shows. Mills highlighted how video viewing behaviour on the platform is intrinsically different from the TV set as its camera functionality encourages users to create and engage with content rather than the traditional "sit back and consume" approach. As with Facebook, a mobile-centric approach is evident from the focus on portrait videos and split screens. Storytelling on social video is also unique, emphasising the importance of engaging content and pacing in delivery. The director acknowledged that despite growth in mobile viewing, the platform remains a somewhat new medium that is often used in conjunction with the bigger screen rather than working as a substitute.
Netflix, which announced plans to increase its investment in content to $8 billion next year at its latest quarterly results, was also in evidence at Mipcom, announcing its first original children's productions in India and South Korea. Andy Yeatman, kids and family director, said that half of the 104 million homes subscribing to Netflix watch children's content every week. Viewership of children's content outside the US overtook domestic viewing in the last quarter, he added.
As a global platform, Netflix poses a challenge to the traditional, territory-based model of TV programming, which is key to the existence of get-together events like Mipcom. The programming buyer for one European public broadcaster was unhappy that international rights for two new series presented by US studios at this year's LA Screenings had already been sold to Netflix. Rights holders are also exploring cheaper ways of selling programming; Sky and Channel 4 are among the investors in TRX, an online platform for buyers and distributors.
This year a total of 13,900 delegates, including 4,800 programme buyers, attended the event, according to organizers. Both numbers were slightly lower than attendance last year.
Tim Westcott is Research & Analysis Director, Programming, within the IHS Technology Group at IHS Markit
Also contributing to this piece are Fateha Begum, Principal Analyst, Telecom Operator Strategy; and Maria Rua Aguete, Executive Director, Media, Service Providers & Platforms. Both are also with the IHS Technology Group at IHS Markit.
Posted 1 November 2017
RELATED INDUSTRIES & TOPICS