Customer Logins
Obtain the data you need to make the most informed decisions by accessing our extensive portfolio of information, analytics, and expertise. Sign in to the product or service center of your choice.
Customer Logins
The military geopolitical year in review

10 January 2019
Jane's Editorial Staff
This is an extract from the full Jane's Defence Weekly Annual Defence Report, in-depth regional assessments are available as part of Jane's Defence News Module.
With their active counter-insurgency operations in the Middle East largely over, Western forces had already begun the process of realigning their force structures back towards a high-end warfighting stance by the start of 2018. During the past 12 months, however, the need to make that pivot took on a greater urgency as Russia and China were acknowledged more openly than before as peer-level threats to the United States and its allies.
Unveiling the new US National Defense Strategy on 19 January 2018, then US Defense Secretary Jim Mattis made the situation clear by declaring that "Great power competition, not terrorism, is now the primary focus of US national security".
In the past the US military and its NATO allies have generally been able to rely on technological superiority to maintain a key advantage on the battlefield. Now, however, that qualitative edge is being eroded in two significant ways. First, important advances by both Russia and China in weapon technologies such as hypersonics have already stolen a march on Western research and development efforts. Second, Moscow and Beijing, whose leaders are free to act without the fetters intrinsic to democracy, are increasingly gambling - and winning - on the bet that the West is extremely limited in how it can react to hostile acts that fall short of full-blown war.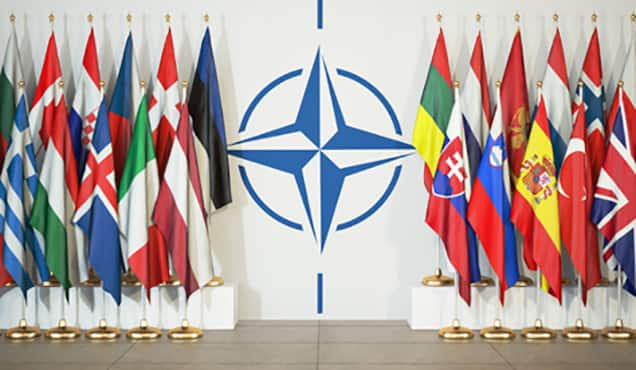 Russia, having annexed Crimea in 2014 and then destabilised eastern Ukraine, has since found it can meddle in a US presidential election to its own ends, conduct reckless assassination attempts on UK streets with military-grade toxins, and now even open fire on Ukrainian naval vessels in the Black Sea, all the while suffering little more than a barrage of harsh words and the imposition of sanctions unlikely to induce a behavioural correction.
China, meanwhile, continues to play its long game of increasingly assuming hegemony in the South China Sea, all the while knowing that it will ultimately have both the quantitative and qualitative edge to prevail over its regional rivals - and also present a match for the US Navy.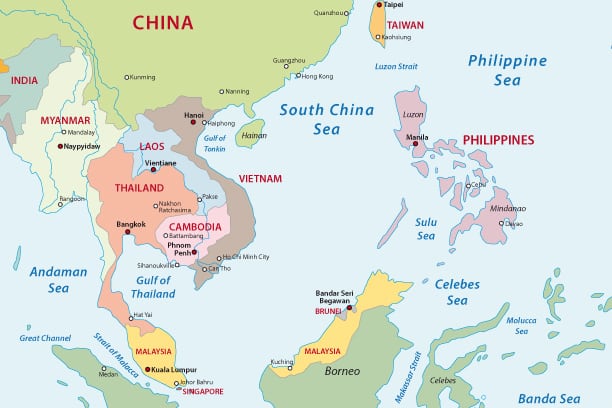 Meanwhile, the brutal murder of dissident journalist Jamal Khashoggi at the Saudi Arabian consulate in Istanbul this October has exposed the hypocrisy of Washington - and London, for that matter - in maintaining Riyadh as an ally at any cost, purely in the interest of defence export revenues and oil. Presented with damning evidence from the Central Intelligence Agency indicating that Saudi Crown Prince Mohammed bin Salman (known as MBS) in all likelihood ordered the killing, and increasingly aware that US arms are supporting an indiscriminate, Saudi-led war in Yemen, incensed US senators have increasingly called for diplomatic action. However, although nations such as Germany have pulled the plug on arms exports to Saudi Arabia, US President Donald Trump - who made Riyadh the destination of his first official foreign visit - has so far refused to look beyond the Foreign Military Sales dollars. The United Kingdom and France, the second and third largest arms suppliers to Saudi, have similarly declined to suspend military exports to the Kingdom.
As 2018 drew to a close and the leaders of the G20 gathered in Buenos Aires on 30 November, the world was subjected to the bizarre spectacle of MBS and Putin warmly greeting each other with an elaborate 'bro shake' before sitting down next to each other at the summit. Moralists would argue that, if Washington and its Western allies were doing their geopolitical jobs properly, those two leaders would not be quite so happy with themselves.
However, while the United States has historically always swung from isolationism to playing the global policeman, under the new world paradigm Washington's ability to play the latter may be on the wane, even if it were inclined to do so.
This is an extract from the full Jane's Defence Weekly Annual Defence Report, in-depth regional assessments are available as part of Jane's Defence News Module.
RELATED INDUSTRIES & TOPICS