Customer Logins
Obtain the data you need to make the most informed decisions by accessing our extensive portfolio of information, analytics, and expertise. Sign in to the product or service center of your choice.
Customer Logins
Masitinib Gets the GIST

Three years ago I wrote an analysis on what was then a relatively little-known Phase III candidate: masitinib, which is being developed for a variety of indications by a private French biotech firm, AB Science. At the time, despite reaching late-stage development, masitinib was a relatively unknown quantity - little clinical data had been released and it was not really on the radar of most pharma companies - even the ones who had drugs in the same space.
Bow Wow Wow
In fact, masitinib was probably more well-known for its veterinary indication: it was approved for use as a cancer drug for dogs.
But since then, AB Science has steadily developed its profile, and this reached a climax yesterday when it produced stunning Phase II results for the drug in a head-to-head trial against Pfizer's best-selling medicine Sutent (sunitinib).
In a trial of 44 patients with Gleevec-resistant gastrointestinal stromal tumours (GIST), 79% of masitinib patients remained alive after 18 months compared to 20% on Sutent. At 24 months, 54% of masitinib patients were alive: in the Sutent arm…none. And not only was the efficacy substantially better, but so was the tolerance.
So How Does it Work?
The honest answer is that we don't quite know yet - AB Science remains somewhat cautious in explaining the precise mechanism of action. We have a basic understanding of masitinib as a highly specific inhibitor of c-kit, a proto-oncogene which, if over-expressed or mutated, lies at the heart of many cancers.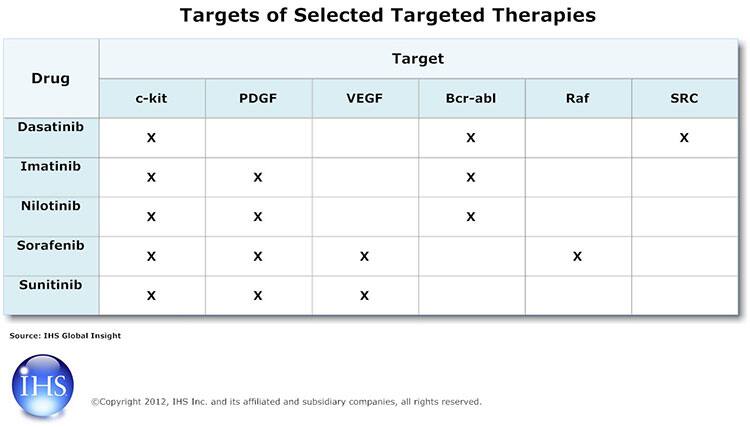 Most of masitinib's competitors inhibit a wide variety of other targets, but so far masitinib has had a "clean" target which shows cell signalling activity as well as impacting cancer stem cells. This extra activity appears to be key in slowing down or preventing metastases, particularly in hard-to-treat populations.

What Next?
Is this a home run for AB Science? It may very well be, although inevitably there are concerns that there may be some unexpected bias in the results - we will only know more once full data is released at ASCO in June. Also, we'll be very much looking forward to further clinical results from the ongoing Phase III trial, where masitinib is up against gold standard Glivec (imatinib) in a first-line setting.

The key here will of course be in achieving any kind of statistically significant survival data: something which Sutent never got (it was approved based on surrogate response rate benefits). Indeed, Sutent's development didn't do much in terms of increasing our understanding of the molecular mechanisms behind resistance to Gleevec. Masitinib has the potential to do this - and it may also have significant potential in a variety of other cancers, most notably pancreatic cancer where we expect data in April. Watch this space!

Posted 3 February 2012
RELATED INDUSTRIES & TOPICS