Customer Logins
Obtain the data you need to make the most informed decisions by accessing our extensive portfolio of information, analytics, and expertise. Sign in to the product or service center of your choice.
Customer Logins
Major cuts coming for US upstream and NGL sectors

Operating in the oil and gas production space is like running on a treadmill; one must work continually just to stay in the same place. The speed of this treadmill (i.e. the rate of well decline) is particularly swift for the unconventional plays that provide most US supply. As such, the US upstream sector is both a major investment destination when times are good - and one of the first places to get cut when times are bad.

The times today are undeniably bad. The scope of the demand destruction wrought by COVID-19 is such that even after OPEC and the Vienna Alliance agreed to a record 9.7 million b/d in crude production cuts on Sunday, oil prices barely budged on Monday. Even with full compliance to the cuts and expected shut-in production elsewhere, the world is still looking at a several million barrel per day average liquids surplus over the next few months, translating to dramatic crude storage builds. The lack of movement following the announcement also suggests that some expectation of a Vienna Alliance deal was already built into crude prices.

In any event, the sustained and prolonged price decline (most crude prices are expected to remain below last year's level until the mid-2020s) is leading to drastic reductions in upstream capital investment. Cuts are particularly severe, as noted, in North America. Specifically, IHS Markit calculates that North American E&P companies will reduce spending by a collective 36% (around $24.6 billion) versus the previous year. By contrast, the rate of decline for E&P companies without a North American presence is only 10%. Meanwhile, big, multinational E&P companies (e.g. Shell, ExxonMobil) are cutting their collective spending by about 24% this year, with North American operations bearing the brunt of the austerity.

All these cutbacks will drastically - and swiftly - curtail US oil production. In fact,

IHS Markit now forecasts that fourth quarter US crude production will be 2.4 million b/d lower than it was in the first quarter. As covered in previous posts, lower crude output means lower "associated" natural gas output, which means lower production of valuable natural gas liquids (NGLs). This, in turn, means that significant spending reductions are coming for the NGL sector as well. NGL production will decline by far less than that of crude or associated gas, but the "spending curve" for the NGL sector is also very different from the upstream sector; less a treadmill and more of a highway.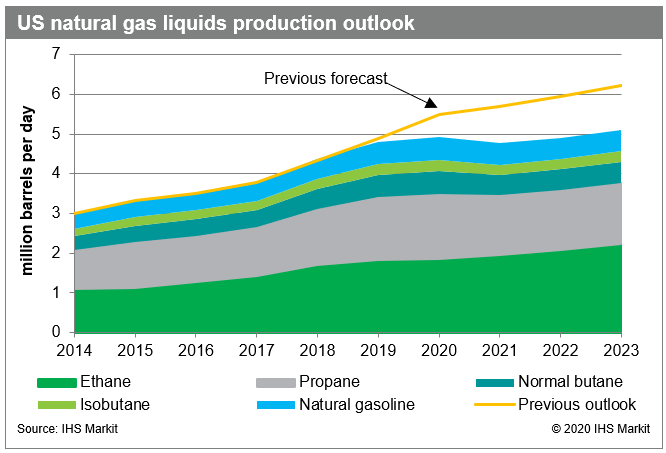 Figure 1: US natural gas liquids production outlook
That is, companies build ahead of time the level of infrastructure (e.g. NGL processing and fractionation plants, pipelines, export facilities) necessary to accommodate the expected future "traffic" volume. And given that associated gas and NGL production were - until COVID-19 - both expected to grow dramatically over the next several years, there will be plenty of capacity to handle the new traffic pattern once the projects currently under construction are completed. Indeed, IHS Markit forecasts that utilization of NGL fractionators (the facilities that produce purity products including ethane, propane, butane and natural gasoline) in the US will average just 60% in 2022. Meanwhile, utilization of NGL pipelines in the all-important Permian corridor will average barely 50% through 2025.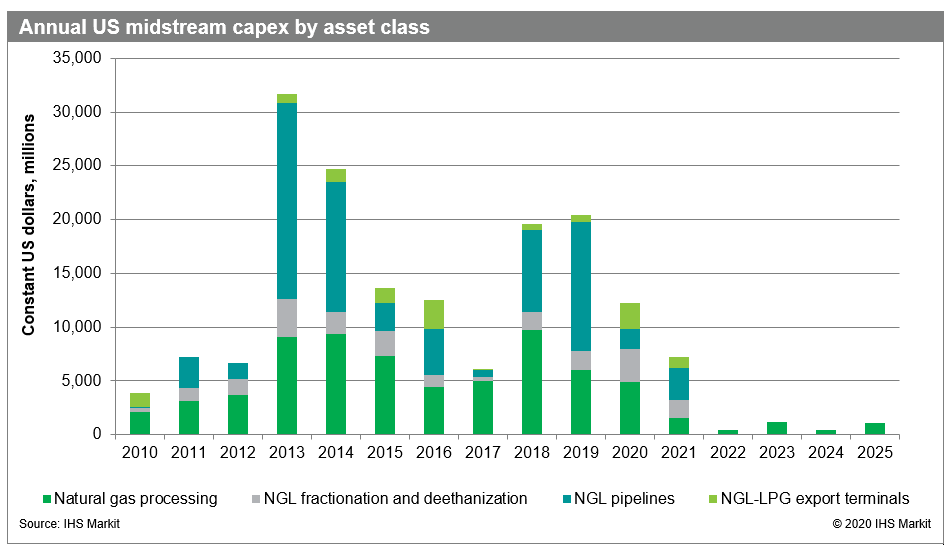 Figure 2: Annual US midstream capex by asset class
As such, investment in the US NGL sector will drop from $20 billion last year to around $500 million in 2022 - when all projects currently underway are completed. NGL sector spending is expected to remain at this token level until 2025 - when the "highway" starts to get a little congested again.
IHS Markit proprietary supply, demand and price forecasts for NGLs (ethane, propane, normal/isobutane and natural gasoline) help our clients tackle some of the most difficult times and make better investment and purchase decisions. Learn more about our Natural Gas Liquids Markets, and download our brochure for more insights.
Rob Smith is a Director of Global Fuel Retail at IHS Markit.
Darryl Rogers is a Vice President for the Midstream Oil & NGL team at IHS Markit.
Prasanna Rao is an Executive Director for the Midstream Oil & NGL team at IHS Markit.
Fernando Covas is an Executive Director for the Midstream Oil & NGL team at IHS Markit.
Veeral Mehta is an Executive Director for the Midstream Oil & NGL team at IHS Markit.
Posted 16 April 2020
---
Follow IHS Markit Energy
RELATED INDUSTRIES & TOPICS