Customer Logins
Obtain the data you need to make the most informed decisions by accessing our extensive portfolio of information, analytics, and expertise. Sign in to the product or service center of your choice.
Customer Logins
Interdicting ISIS – the impact of missile attacks on the jihadist group

03 February 2017
Jane's Editorial Staff
The conflict against ISIS in both Iraq and Syria has provided a fertile ground for delivering a wide range of air-launched weapons.
Nations from France, USA, UK, and of course Russia have come to the conflict with their own inventory of weapons, from completely unguided to precision, but consistently attracting headlines depending on the writer's stand-point.
Campaigns against Islamic State have reduced territory under their control by 34% and revenue by 62% since height of expansion in mid-2015.
Islamic State has been unable to acquire or develop air-defence systems capable of effectively countering US Coalition or Russian aircraft .
A loss of 34% has been recorded in Islamic State terrority since mid 2015, with occupied ISIS terrirtory now representing 60,000sq km, - an area eqivilant in size to Latvia.
US Coalition airstrikes in 2016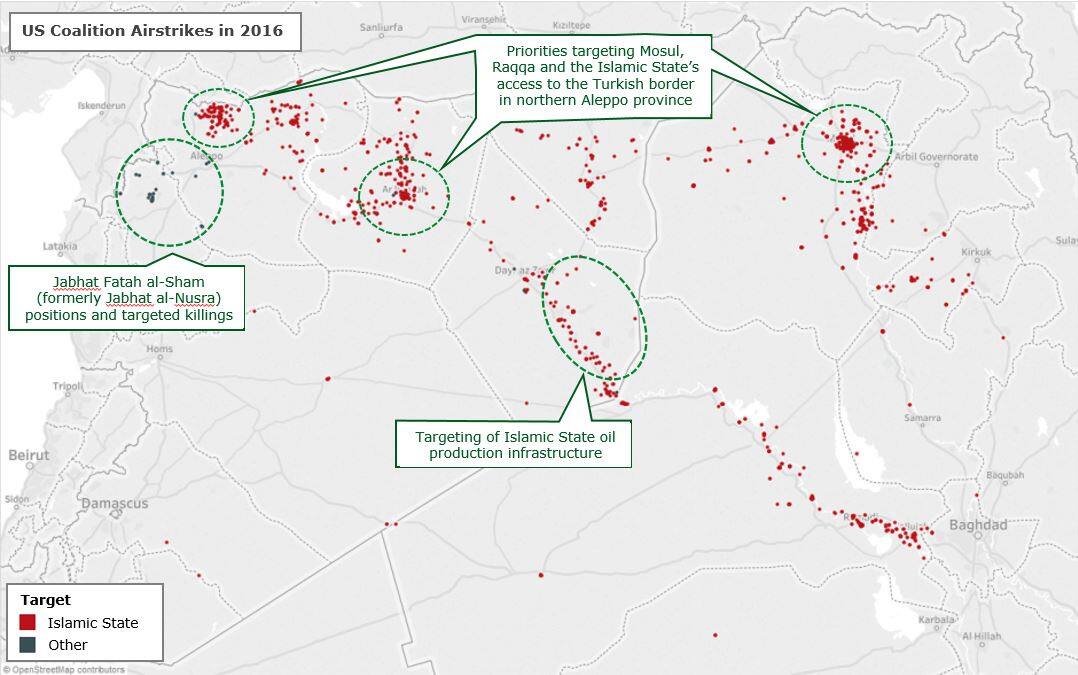 Uncontested airspace has allowed the widest variety of attack air platforms to be employed in Iraq and Syria, seeing significant testing of new sensors and weapons.
Attack aircraft being used in Syria and Iraq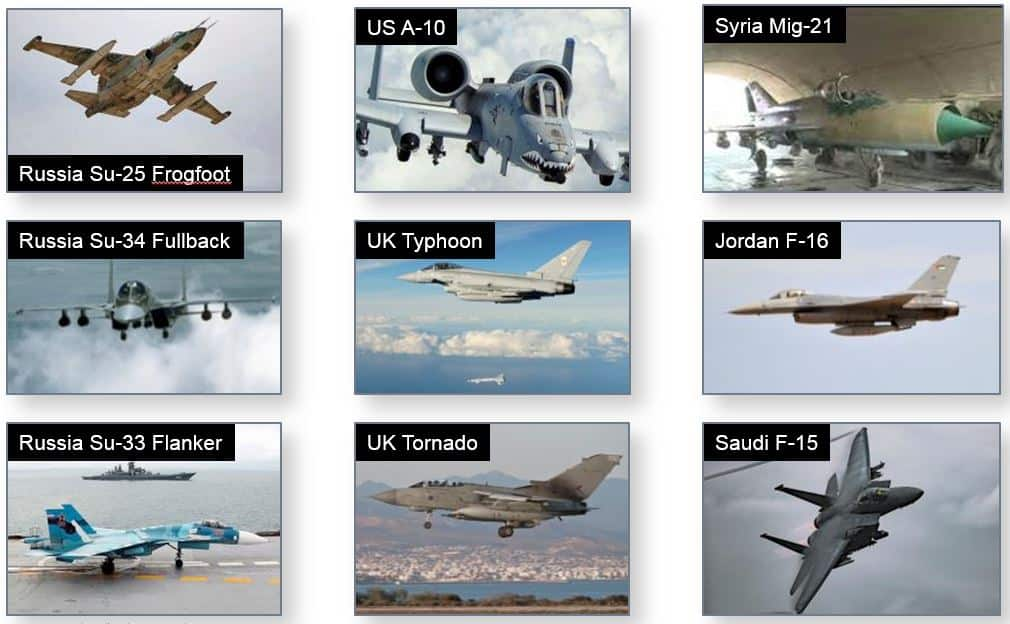 A full array of weaponry has been used against Islamic State with a diverse set of targets being engaged. Air strikes have intensified as the coalition seek to dislodge Islamic State from Mosul and Raqqa. The large number of deployed platforms have represented the self-interests of each contributing country, rather than a collective military campaign.
Jane's Aerospace, Defence & Security Editorial Staff
RELATED INDUSTRIES & TOPICS