Customer Logins
Obtain the data you need to make the most informed decisions by accessing our extensive portfolio of information, analytics, and expertise. Sign in to the product or service center of your choice.
Customer Logins
India's captive coal industry: will passive development continue to fuel import growth?

Aiming to curb the growth in coal imports, the Government of India (GoI) in 1993 opened the country's coal sector to allow captive mining, albeit limited to self-consumption only. However, even after 25 years of being in business, the captive coal industry has failed to provide any noteworthy contribution to enhance domestic coal supply.
By the end of 2014, approximately 218 captive coal blocks, with an estimated geological reserve of 50 billion metric tons, were allocated to various public- and private-sector companies in a phased manner. However, of these only 42 coal blocks came into actual production, which raised serious questions on the efficacy of India's captive coal block policy.
Hence, in 2012, a public litigation was filed challenging the captive coal blocks allocation process and the Supreme Court (SC) of India in 2014 canceled almost all the captive coal blocks, adjudging the process to be unconstitutional. The GoI then reinitiated the allocation process and during 2015-18, around 84 coal blocks were allocated to various companies. Allocations to the private sector were done through e-auction via a competitive-bidding process. However, allocation to the public sector continued to be driven by the government dispensation route. With this, the total number of coal blocks that stand allocated as of April 2019 is 107 (14 not canceled, 84 reallocated, and 9 awarded to Coal India Ltd as a custodian).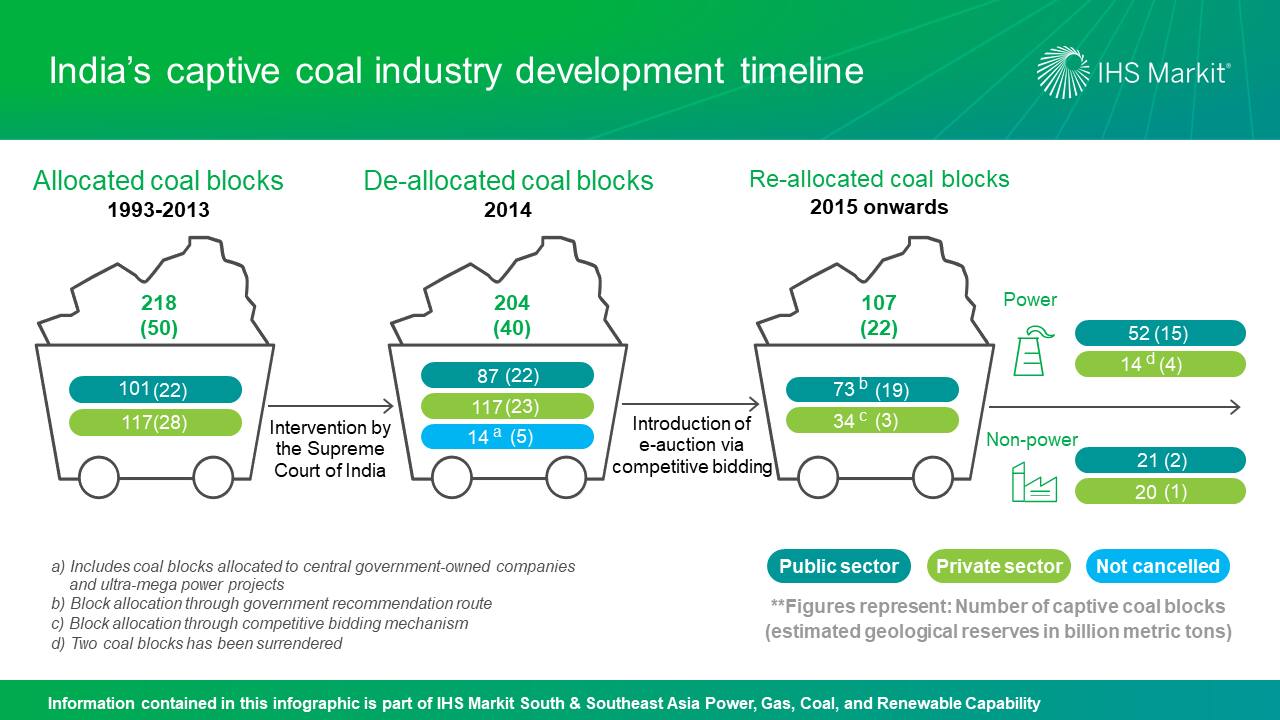 Figure 1: India's captive coal industry development timeline
However, even after a revamp of the allocation process, there has been no substantial development in the captive coal industry. Out of the 84 allocated blocks, only 17 entered actual production as of December 2018. This can primarily be attributed to factors such as regulatory and statutory hurdles, irrational and aggressive competitive bidding by private players, legal and contractual constraints, a lack of urgency in mine opening, and the dwindling interests of the private sector in the captive coal-mining industry.
The share of the captive coal industry in meeting India's coal demand declined significantly from a high of around 8% in fiscal year (FY) 2010 to about 5% in FY 2018. Furthermore, considering all the challenges the captive industry is witnessing, IHS Markit does not foresee any significant overhaul of the sector, at least until 2025. Hence, considering the expectations of a bullish growth in the country's coal demand, the import market remains the primary alternative for India to bridge the widening gap between coal demand and domestic supply.
Learn more about our Indian coal market news and analysis.
Abhishek Rakshit is a Senior Coal Analyst on the Power, Gas, Coal, and Renewables team at IHS Markit.
Posted 11 June 2019
---
Follow IHS Markit Energy
RELATED INDUSTRIES & TOPICS