Customer Logins
Obtain the data you need to make the most informed decisions by accessing our extensive portfolio of information, analytics, and expertise. Sign in to the product or service center of your choice.
Customer Logins
Find timely insights, commentary and special reports from industry leading experts and analysts.
Diversifying geographical portfolio.

Odebrecht will take two to three years to sell its holding.

Labor unions call employees in all sectors to join strike.

Financial support is designed to help LG Chem dominate fast-growing EV market.

Issue size could be increased with greenshoe option.

Plant at Cilegon has a capacity of 400,000 metric tons/year.

Kerry Group also in the race.

Partnership paves way for closed loop recycling to keep PS out of landfills.

The US Air Force (USAF) is to stand-up its first testing unit for the Boeing MH-139A helicopter, ahead of the type's arrival later in December. Detac...

Sudan has significantly reduced its commitment to the Saudi-led coalition fighting the Houthi rebels in Yemen, according to Abdalla Hamdok, Sudan's trans...

Bohemia Interactive Simulations (BISim) unveiled the first customers for the latest version of its virtual training environment, Virtual Battlespace...

China is mass producing Shaanxi Aircraft Industry Group Corporation (SAIC) Y-9 special mission aircraft, according to a report published by the...

Czech Undersecretary of Defence Filip Říha and the director of the International Defense Cooperation Directorate in the Israel Ministry of Defens...

RUAG MRO International announced on 9 December that one of the Bangladeshi Navy's (BN's) two Dornier 228-212 special mission aircraft has resumed...

Russian President Vladimir Putin held a series of meetings on 2-5 December on the development of the navy (VMF). "Under this year's Gosoboronza...

The US Army is set to begin 'shakedown' testing for its Extended Range Cannon Artillery Increment 1 (ERCA Inc 1) prototype but is also plotti...

Work to alleviate the Advanced Weapons Elevators (AWEs) problems that have plagued lead ship aircraft carrier USS Gerald R. Ford (CVN 78) should...

France's Charles de Gaulle carrier strike group (CSG) has concluded a major exercise off the southern coast of France, called 'PEAN 2019', whic...

South Korea's Hanwha Systems has announced a bid to acquire a stake in US firm OverAir, a specialist in unmanned aerial vehicles (UAVs). Hanwh...

The United States and Singapore signed on 7 December a Memorandum of Understanding (MOU) on the establishment of a Republic of Singapore Air...

York Space Systems, a Denver, Colorado-based start-up that makes and operates small satellites, has opened an office in the Washington, DC, area...

The Export-Import Bank of India (Exim Bank) has made available to Bangladesh USD500 million in credit to procure defence equipment, the Reserve...

Key Points Sikorsky, for the first time, rebuilt a Black Hawk outside the US with an imported airframe This offers an economic option for customers...

The Bulgarian Navy (Voennomorski sili na Republika Balgariya : VMS) accepted into service one Airbus Helicopter AS365N3+ Dauphin multipurpose...

North Korea announced on 8 December that it has conducted a "very important test" at the Sohae Satellite Launch Station, which serves both as the...

Key Points Sikorsky has increased the number of native-born employees at its Colombia Black Hawk maintenance facility Successfully developing...

The Swiss procurement authority, Armasuisse, signed a contract with General Dynamics European Land Systems (GDELS) - Mowag on 18 November to...

The Philippines is seeking to acquire the BrahMos supersonic cruise missile system from India. Official sources told Jane's on 9 December that ...

Tehran has dismissed the latest European claims about its ongoing ballistic missile developments – including a new type of manoeuvring re-en...

The UK Ministry of Defence has revealed the delivery schedule for its P-8A MRA1 maritime patrol aircraft in a Freedom of Information Act release...

A Russian air defence system was responsible for shooting down a US unmanned aerial vehicle (UAV) over Libya on 21 November, US Africa Command...

CSB's team of investigators have not been able to access the site.

The cracker at Notre Dame de Gravenchon had an "unexpected stoppage" on Friday, following a technical failure in October.

Deal includes stilbene-based OBA product portfolio and manufacturing unit at Ankleshwar.

Upcoming facility at Jiangmen will commence production in first half of 2022.

Due to finalize deal by year-end.

Will take a related €4.8 billion impairment charge in 2019.

Expanding its downstream polyurethane footprint.

By the end of the next decade, Asia will overtake North America as the net acrylonitrile exporting region, despite North America's advantage...

US-based Drone Aviation, which makes aerostats for defence and homeland security agencies, and ComSovereign, a consortium of 5G wireless communications...

Admiral Mike Gilday, the new US Navy (USN) chief of naval operations (CNO), said the USN will continue to depend on sea-launched aviation platforms...

The US Department of Defense (DOD) is seeking proposals for a new experimentation effort exploring integration of 5G communication technologies...

The Indian Ministry of Defence (MoD) has signed more than 180 contracts in the past five years, the Indian Ministry of Defence (MoD) said on...

US-based Science Applications International Corporation (SAIC) is keeping its "options open" when it comes to potential purchases of more com...

The Royal Thai Army (RTA) has taken delivery of a shipment of military vehicles from the China North Industries Corporation (Norinco), the Public...

MD Helicopters Inc (MDHI) has announced an improved Block II (2) variant of the MD 530G armed reconnaissance/light attack rotorcraft that it...

The first of two Chilean Navy Lockheed P-3 Orion maritime patrol aircraft (MPAs) undergoing modernisation and mid-life upgrade work in Canada...

South Korea's Defense Acquisition Program Administration (DAPA) has signed a contract with Korea Aerospace Industries (KAI) to update the Link ...

The US Navy (USN) has announced the deployment of a San Antonio-class amphibious transport dock vessel and of its lead America-class amphibious...

UK Royal Navy aircraft carrier HMS Queen Elizabeth returned to Portsmouth on 4 December after three months of trials off the US East Coast conducting...

Sonardyne International has been awarded a contract by General Electric's (GE's) Power Conversion business to provide underwater positioning and t...

The US Army is to begin testing of Rheinmetall's StrikeShield active protection system (APS) in October 2020 under a USD11 million contract, the c...

Key Points Decentralised networks offer Islamist and far-right extremists online resilience, providing them with a back-up in the face of online...

The US Army is set to 'accept delivery' of its first Extended Range Cannon Artillery (ERCA) prototype and move into the next testing phase. Brig...

Damen Schelde Naval Shipbuilding (DSNS) and its Indonesian partner PT PAL have completed the embodiment, integration, and test of a package of...

The Polish Ministry of Defence has announced plans to purchase two second-hand submarines from Sweden. The vessels are intended to replace the...

The Russian Ministry of Defence (MoD) has received its first Mi-38T medium utility helicopter for operational evaluation and trials (OE&T), a s...

The Ukrainian Army has begun trials of Limpid Armor's Land Platform Modernisation Kit (LPMK), a see-through armour situational awareness syste...

Textron intends to eliminate about 875 positions to cut costs and increase the efficiency of its operations, the US conglomerate indicated on...

The United States is bolstering its alliances and partnerships with countries in the Indo-Pacific region amid what it describes as growing "military, econo...

The United States has officially joined the lawsuit filed against Navistar in 2013 alleging that the company violated the False Claims Act by...

Terms of the deal, Pilot's first acquisition outside the US, were not disclosed.

Groundbreaking expected in mid-2020.

Sees no recovery in solar polysilicon prices.

Aramco shares have been priced at SR32, the top end of the indicative range.

Companies are targeting start of construction in 2024

Will help meet demand for propylene derivatives.

Building critical mass in the Arabian Gulf chemical industry.

The Indian Ministry of Defence (MoD) is preparing its planned sale of a major stake in public-sector company BEML (formerly Bharat Earth Movers...

Indian technology group Wipro is to establish a cyber defence centre in Melbourne, Australia, it was announced on 4 December. The new facility...

The US Air Force (USAF) has retired the Boeing AGM-86C/D Conventional Air-Launched Cruise Missile (CALCM) that has been operational for nearly...

In his initial guidance released on 4 December, Admiral Mike Gilday, the new US Navy (USN) chief of naval operations (CNO) identified a need...

Key Points WB Group made its first appearance at the Expodefensa 2019 exhibition in Bogota The company has sold its Flyeye UAV within the region...

US Special Representative for Afghanistan Reconciliation Zalmay Khalilzad began on 3 December a trip to Afghanistan and Qatar to meet with Afghan...

Serbia has received two Mi-35M attack helicopters from Russia, the Belgrade daily Politika reported on 2 December. The helicopters were airlifted...

Two aviation regiments have been re-established at the Russian Northern Fleet's main air base near Murmansk on the Kola Peninsula as a major...

The Portuguese Army is to carry out a mid-life update project for its Krauss-Maffei Wegmann (KMW) Leopard 2A6 main battle tanks (MBTs) to extend...

Doron Precision Systems has developed a Joint Light Tactical Vehicle (JLTV) driver training simulator and revealed it at the 2019 Interservice/Industry...

Finland's SISU has revealed details of its General Purpose Vehicle (GPV), a variant of the GTP 4×4 armoured vehicle that was released in 2018. T...

The Singapore Armed Forces (SAF) has commissioned the Special Operations Command Centre (SOCC) as part of wide-ranging efforts to secure the...

Malaysia has outlined an intention to ensure offsets play a greater role in supporting defence industrial development. In the country's new D...

The Singapore Armed Forces' (SAF's) Special Operations Task Force (SOTF) inaugurated the Special Operations Command Centre (SOCC) on 4 December...

Malaysia's Ministry of Defence (MoD) outlined the armed forces' capability requirements for the coming 10 years in its first-ever Defence Whi...

The UK Royal Navy's Flag Officer Sea Training (FOST) organisation remains an international benchmark for preparing ships and crews for high-...

Key Points End-users will be required to have appropriate target planning, generation capabilities as part of air-to-surface and indirect surface-to-surface...

The Netherlands Ministry of Defence (MoD) displayed its latest version of the Verbeterd Operationeel Soldaat Systeem (Improved Operational Soldier...

Germany plans to spend EUR8.9 billion (USD9.9 billion) on armaments in 2020, the Ministry of Defence (MoD) said on its website on 5 December...

If everything goes according to plan, the US Army will conduct its first flight test of a Precision Strike Missile (PrSM) prototype on 9 December...

MFG Chemical says it has completed an upgrade of a 100-gallon stainless steel reactor, with a variety of technical upgrades and new insulation....

US inventories are up 15% from the year-ago period.

For the year to date, chemical railcar traffic in North America is down 1.2%.

The Circulate Capital Ocean Fund is focused on incubating and financing companies and infrastructure that prevent plastic waste from entering...

Plant will reduce imports into Turkey.

A producer of PET resin at Wilton.

Talcher plant will convert coal to urea.

To supply refining and chemical industries.

The universe is a list of 21,000 substances, divided into 5 pools that indicate the regulatory action that is underway or being considered for...

The project will reduce the country's dependence on fertilizer imports, meet rising agricultural output.

Petrochemical industry earnings in 2019 reflect a slower pace of growth, and Asian markets are bearing the brunt.

SK Innovation will receive a total of 30,000 metric tons/year of cobalt for six years.

Deal will help Nissan Chemical to expand foothold in global agchem business.

CPC is reportedly in talks with Indian Oil to jointly set up a $800 million plant in India to produce propylene derivatives.

Situated close to large supply of recovered PET bottles.

South Korea's Defense Acquisition Program Administration (DAPA) announced on 4 December that it has decided to advance the development of an...

AeroVironment on 3 December reported double-digit percentage increases in sales and profits for the second quarter (Q2) of its 2020 fiscal year...

Globalization, digitalization, environmental sustainability and the plastics waste challenge will transform how industry operates, LyondellBasell...

Silicone sand producer U.S. Silica says it is raising prices for its non-contracted silica sand, diatomaceous earth and clay products used in...

The UN Security Council (UNSC) on 2 December released a statement demanding total compliance with an arms embargo on civil war-torn Libya, amid...

South Korea's Defense Acquisition Program Administration (DAPA) announced on 4 December that the contract for the detailed design and construction of th...

Key Points A Saab executive said that Colombia wants to buy new fighters to help reinvigorate its fleet The nation has traditionally purchased...

Saab has flown the first series-production Gripen E aircraft for Sweden, the company announced on 3 December. An image of aircraft 6002 flying...

Dutch companies Damen Shipyards Group and VSTEP Simulation announced on 3 December that they are jointly establishing a laboratory for new design...

UK company Dowty Propellers on 4 December inaugurated a new development, manufacturing and maintenance support facility near Gloucester. The...

With the Arctic continuing to increase in strategic importance, it is essential for NATO member states to develop maritime capabilities for Arctic...

The Spanish government has given its approval for a loan of up to EUR1.63 billion (USD1.8 billion) to begin financing the F-110 frigate project....

The Australian Department of Defence (DoD) announced on 4 December that the infrared countermeasures system on the Royal Australian Air Force's...

North Macedonia could achieve the NATO target of spending at least 2% of GDP on defence even earlier than 2024, Prime Minister Zoran Zaev told...

US private equity firm Arlington Capital Partners has agreed to acquire a majority stake in Aegis Technologies Group, a Huntsville, Alabama-based...

NATO leaders meeting in London on 3–4 December approved a new report calling on its members and its own political and military authorities to be...

Allies have delivered on NATO's Readiness Initiative, Secretary General Jens Stoltenberg announced in his press conference after the 3-4 Decem...

The US Missile Defense Agency (MDA) has selected four industry bidders to develop a prototype version of a new anti-missile warning and detection...

Key Points Leonardo's M-346FA made its first appearance at Expodefensa The aircraft's dual-use capability could be an affordable option for ...

Rada USA, the new US subsidiary of Israeli defence technology company Rada Electronic Industries, has opened its headquarters and a radar manufacturing...

Key Points Jane's has been able to compile a database of insignia and vehicle markings for many Russian military units through order of battl...

The US Air Force (USAF) has reopened the runway at Kunsan Air Base in South Korea following 'an aircraft incident', it was announced on 3 Decemb...

The Indonesian Ministry of Defence (MoD) has announced a plan to support expanded private-sector involvement in defence development and production...

On the future battlefield, US Army leadership wants to better measure soldiers' and squads' performance and are now on the hunt for new wearabl...

The Japanese Ministry of Defense's Acquisition, Technology & Logistics Agency (ATLA) is considering the introduction of a range of measures ...

Key Points Anti-government protests have been ongoing in Iraq's capital Baghdad and the south of the country since early October, with more ...

Russia's 201st Military Base in Tajikistan has received the Pole-21 radio frequency suppression system, the Central Military District's press depar...

Italy's Leonardo and Colombia's Codaltec have agreed to work together to identify possible opportunities in the Colombian defence and securit...

The Pilatus PC-21 has been chosen to replace the C101 Mirlo basic trainer used by the Spanish Air Force since 1980. The first six of a total...

South African trade union Solidarity is asking the government to drop mandatory inspections of military exports, on the basis that these measures...

Morocco and Saudi Arabia have discussed closer defence-industrial co-operation within the framework of their existing military relationship...

Nigeria expects to sign a general defence industry development agreement with Russia in the coming months, according to a 3 December report from...

About one-third of total ethylene production by GCC players will be located overseas by 2029.

Product will go to China and Singapore.

Company has ongoing expansion at Mobile, Alabama.

Transitioning into a period of lower profitability.

the European Commission's pollinator initiative is inadequate, the MEPs say.

Region's share of worldwide chemical production increased to 6.6%.

Output forecast to rise by 0.5% in 2020.

The four 25,000-dwt vessels will join the Chempool25 fleet in the first quarter of 2020.

Kullmann to succeed Hans Van Bylen.

Acquisition to be earnings accretive from 2020.

Aramco executive says development work in California is progressing to plan.

Carbon fiber composites for aerospace expected to grow strongly in the next ten years.

Lockheed Martin has appointed a new executive to lead its business operations in India, it was announced on 3 December. The US corporation said...

US manufacturer MD Helicopters Inc (MDHI) has revealed its modified schedule to deliver MD 530G armed reconnaissance/light attack helicopters...

United States Atomwaffen Division disputes video A five-minute video entitled 'Fission: A reckoning of modernity' purportedly from the United ...

Aertec Solutions of Spain is promoting its armament-capable Tarsis 25 light tactical unmanned aerial vehicle (UAV) to potential customers. Rodrigo...

Malaysia is planning to introduce a defence industrial strategy to "determine the direction" of the development of the country's military-technical...

Korea Aerospace Industries (KAI) has awarded MBDA a contract, of undisclosed value, to integrate the Meteor beyond visual range air-to-air missile...

Saudi International Petrochemical Company (Sipchem) affiliate Wahaj confirmed on 3 December that it is working with French aircraft equipment...

The Republic of Korea Navy (RoKN) retired its final three Aérospatiale Alouette III naval helicopters in a ceremony held on 3 December at the ...

Key Points Sikorsky is promoting its first company-qualified armed variant of its latest model Black Hawk aircraft The company has pitched this...

Safran and MTU have agreed details on the development of a next-generation aircraft engine to power the New Generation Fighter (NGF) for France...

Lockheed Martin has been awarded nearly USD1 billion for the critical design review, test, and production readiness support of the AGM-183A Air-Launched...

Thales UK has demonstrated the operation of an offboard electronic countermeasures (ECM) payload from an unmanned surface vessel (USV) testbed...

On the hunt for ways to defeat tanks outfitted with explosive reactive armour, the US Army is seeking vendor input on anti-tank guided missiles...

Key Points UK maritime forces conduct second experiment with autonomous capabilities Advanced technologies will support the development of the...

Key Points Italian authorities announced that a new national neo-Nazi movement had been dismantled and a large quantity of weapons seized in...

Naval Group claims that subscale testing has proved the rough seas performance of a new unmanned surface vehicle (USV) launch and recovery system...

Key Points A single vetting agency – UK Security Vetting (UKSV) – was created in 2017 as part of efforts by the UK government to address cri...

The success of France's new Frégate de Défense et d'Intervention programme is vital to the plans of both the French Navy and Naval Group. Rich...

An image has emerged in Chinese social media showing what appears to be a signals intelligence (SIGINT) variant of the People's Liberation Army ...

Work to install a third electrical generator into the UK Royal Navy's (RN's) Type 45 destroyers will now not start until next year. Delays to p...

MW Industries (MWI), a Chicago area-based firm that makes heavy-duty springs for military ground vehicles, is getting a new leader. The company...

Key Points Sikorsky is experiencing a surge in usage of its six-axis Black Hawk full motion simulator based in Colombia It is cheaper to use...

Arlington Capital Partners, a US-based private equity firm, recently acquired three UK companies that make engine parts for the aerospace and...

BlueBird Aero Systems' WanderB vertical take-off-and-landing (VTOL) electric mini unmanned aerial vehicle (UAV) made its Latin America debut...

The US Navy (USN) awarded a USD22.2 billion fixed-price incentive fee, multi-year procurement contract to General Dynamics Electric Boat (GDEB)...

Nutrien says it has received approval from the Toronto Stock Exchange (TSX) to increase the size of the company's share buyback program by about...

PPG and Lomon Billions say that PPG has begun using titanium dioxide pigment produced using Lomon Billions' chloride-based manufacturing process....

A second distillation tower fell late Saturday night.

There were no injuries or damage at the Huntsman facility, but the PO/MTBE unit was taken offline because of "certain dependencies" with the...

The JV has more than 10,000 employees.

He is stepping down to pursue other business and personal interests.

Deal strengthens company's position as a leading producer of active biocidal ingredients and formulations.

Over the last two decades, China has become the largest market for almost every chemical. To meet its growing demand, China has introduced a...

Could potentially become the largest producer of lithium chemicals in the US.

Slowing demand in Asia and Europe, with sluggish conditions in automotive and electronics sector.

Unable to attract a strategic partner.

Increased sales of higher-end products raised profitability.

SK Energy has invested around $64 million to form the JV with Zhejiang Baoying.

It will supply lubricant oils to Japanese automobile and auto parts manufacturers in Pakistan.

Losses are in connection with a fire that occurred at Texas plant in May 2018.

The Ecuadorian Air Force has ordered six H145M multipurpose helicopters for defence and security missions, Jane's learnt on 28 November. Toget...

The Indian Ministry of Defence (MoD) has appointed a new director general-chairman of the Ordnance Factory Board (OFB), it was announced on 1...

The Saudi Arabian-led coalition lost an attack helicopter and a medium-range long-endurance (MALE) unmanned aerial vehicle (UAV) in separate...

The UK-India Business Council (UKIBC) has established an aerospace and defence industry group to support enhanced collaboration between two countries....

Two of Japan's biggest shipbuilders – Imabari Shipbuilding and Japan Marine United (JMU) – have agreed to enter an alliance, the companies ann...

The Norwegian Army is scheduled to accept initial deliveries of a new mobile ground-based short-range air-defence system from prime contractor...

Cubic Global Defense has awarded Leonardo DRS, Inc multiple contracts to deliver its advanced air combat training system pods to US and allied...

Malaysia's parliament unanimously approved the country's first Defence White Paper (DWP) on 2 December, outlining the strategic outlook for the nex...

Tokyo and New Delhi agreed to further deepen their bilateral defence and security co-operation during the first India-Japan 2+2 Foreign and Defence...

The Royal Netherlands Navy will send the frigate HNLMS De Ruyter to participate in the French-led maritime surveillance mission in the Gulf...

MAC, based in Mississippi, is expected to start delivering its latest .50 calibre (12.7×99 mm) polymer cased ammunition to the US Marine Corp...

Marked advances in development of high-powered microwave (HPM) technology in recent years could pave the way for near term breakthroughs in next-generation...

The Indian Navy (IN) stood up its sixth Dornier 228 maritime reconnaissance aircraft squadron in a ceremony held at the Naval Air Enclave Porbandar...

US national security, intelligence, and armed forces sectors must forge stronger ties with counterparts in the private sector, including with...

The Czech Army general staff and Ministry of Defence published a new strategic concept on 20 November describing the modernisation priorities...

The Dutch Defence Materiel Organisation signed a contract at the Netherlands Defence and Security Industry (Stichting Nederlandse Industrie voor...

Aero Vodochody is promoting its L-39NG jet trainer and light-attack platform here at Expodefensa 2019 for the first time, and the company is...

Leonardo is launching a research unit called Leonardo Labs to increase its know-how in new technologies that are expected to reshape the global...

China's scientific and defence science communities have revealed several active autonomous and unmanned underwater vehicle (AUV and UUV) devel...

New Zealand has begun construction work to accommodate the Royal New Zealand Air Force's (RNZAF's) future fleet of four Boeing P-8A Poseidon ma...

A satellite image shows that an unmanned, tethered aerostat has been deployed to Mischief Reef, one of the largest of the artificial islands...

The Japanese government announced on 2 December that it has agreed to buy Mage Island, an uninhabited island located about 40 km south of Kyushu...

An El Salvadorian helicopter crashed in Mali on 29 November while supporting the United Nations (UN) mission to the north African country. The...

India's Ministry of Defence (MoD) has accused China's People's Liberation Army (PLA) of "transgressing" the 4,075 km-long disputed border betwe...

Final price to be decided on 5 December.

Because of its sheer scale and the volume of products that can potentially be produced, crude oil-to-chemicals (COTC) technology could be one...

Petrobras still intends to fully exit fertilizers.

PAT develops plant-based active ingredients.

Market has gain 1.5% YOY year to date.

Latest company update due Friday morning; Incident occurred in tank containing finished butadiene in South Processing Unit.

Nippon Shokubai already world's largest producer of SAP, with 17% of global capacity; New company will hold 27% of global total.

Estimates given at meeting to coincide with Saudi Crown Prince's visit to the UAE.

For the first time the South African Navy is holding a joint exercise with the Russian and Chinese navies. After three days of preparation, the...

Israel Aerospace Industries (IAI) on 28 November announced sales of more than USD1 billion in the third quarter (Q3) of this year, marking a...

Spanish state-owned shipbuilder Navantia has signed a memorandum of understanding (MoU) in Rotterdam with local company Huisman Equipment to...

Arjun Subramanian P Swiss company Pilatus Aircraft has completed delivery of all 49 PC-21 turboprop-powered training aircraft on order for the...

NATO's European members and Canada have agreed to increase their contributions to the common budgets of the alliance and to reduce the US share...

Iraq has received into service its 24th and final Korea Aerospace Industries (KAI) T-50IQ Fighting Eagle light fighter and trainer aircraft...

Police forces in Spain have seized what is believed to be the first known submarine used to transport drugs into Europe from Latin America. The...

The Chilean government is planning to transfer up to 100 Piranha 6×6 armoured personnel carriers (APCs) from the army to the Carabineros, the ...

Venezuela inaugurated on 27 November a Russian-made ground training system for pilots of Venezuelan Sukhoi Su-30MK2 multirole combat aircraft...

Russian defence equipment exporter Rosoboronexport, a subsidiary of the state-owned Rostec group, has developed a four-stage/dual-use counter-unmanned...

Dassault Aviation formally opened a new pyrotechnic manufacturing site at Martignas-sur-Jalle near Bordeaux, France, on 27 November in a move...

German aircraft propulsion manufacturer MTU Aero Engines published an initial outlook for its 2020 financial year on 28 November, outlining forecasts...

Key Points The FLEP contract covers the third and final NATO AWACS upgrade to keep the 14 E-3s flying until 2035 It involves installing a glass...

Indonesian land systems specialist PT Pindad has signed an agreement to explore export opportunities with the Ministry of Defence (MoD) in Ghana...

The German Army is standing up a new panzer battalion, the Bundeswehr announced on its website on 27 November. Based in Hardheim, Baden-Württemberg, Panz...

French shipbuilder Naval Group detailed more of its strategy for competing in the Netherlands' Walrus submarine replacement programme at the N...

South Korea and Hungary have signed an agreement to expand defence ties in areas including military research, development, and manufacturing....

Images released by North Korea's state-run media shows that the weapon system the country tested on 28 November was the same 'super-large multiple ro...

India's Ministry of Defence (MoD) has approved INR228 billion (USD3.18 billion) worth of procurements for the country's three military services...

Malaysia is looking to lease helicopters to replace its fleet of grounded Sikorsky S-61 Sea King medium-lift transport helicopters. Defence Minister...

Rheinmetall plans to develop and manufacture a new 155 mm gun with a significantly larger chamber and longer, 60-calibre barrel, the company...

BASF has narrowed down talks to one bidder.

Interest from Taiwan, Abu Dhabi to participate.

Plans one in the Americas.

Pakistan's state-owned Karachi Shipyard and Engineering Works (KSEW) launched on 27 November the fourth missile-capable Azmat-class fast attack...

Malaysia has received an offer from Russia to part exchange its fleets of Russian multirole combat aircraft for new models, Defence Minister...

Two Bell AH-1 Cobra attack helicopters donated by Jordan have arrived at Clark Air Base in the Philippines, according to local media reports....

The United Arab Emirates' (UAE's) Pantsir-S1 air defence systems are being upgraded, a senior official from Russia's Rostec defence group tol...

North Korea fired two short-range projectiles towards the East Sea (Sea of Japan) on 28 November in what was Pyongyang's 13th such weapon test ...

Poland's General Command on 25 November ended the grounding of MiG-29 fighters imposed since 4 March after one of the Soviet-made aircraft crash...

Russia has donated two MiG-29UB 'Fulcrum-B' twin-seat fighter aircraft to Mongolia, according to a 26 November statement by the Ministry of Defence ...

The Australian Industry & Defence Network (AIDN) – an association that represents the country's defence small to medium enterprises (SMEs) – has ca...

Lockheed Martin said on 27 November that it has appointed a new vice-president for its rotary and mission systems business in Australia and New...

US-based investment powerhouse KKR has announced plans to buy Novaria Group, a fast-growing US company that makes bolts, brackets, fasteners...

China has announced the establishment of a new shipbuilding giant following the completed merger of the China Shipbuilding Industry Corporation...

India has approved more than 40 proposals from foreign companies to invest in the country's defence sector through joint ventures (JVs), India...

Australia has selected the General Atomics Aeronautical Systems Inc (GA-ASI) MQ-9B SkyGuardian unmanned aerial system (UAS) to fulfil its requirement...

Malaysia has received an offer from Russia to part exchange its fleets of Russian multirole combat aircraft for new models, Defence Minister...

The next wave of innovation in precision agriculture, which involves technologies such as artificial intelligence, deep learning, drones and...

Butadiene producers have been operating below maximum rates, and spare capacity is available.

A 14.3% YOY gain in the US offset a 24.1% decline in Canada tied to the strike at Canadian National Railway.

Three personnel being treated for injuries; Facility has 426,000 metric tons/year of butadiene extraction capacity.

Company active in cobalt refining.

About 95% of total production capacity will support customers in China.

EBIT is typically negative in fiscal first quarter.

Revenue was down 5.3% YOY.

In response to the rapidly growing EV market.

From Arsenal Capital Partners.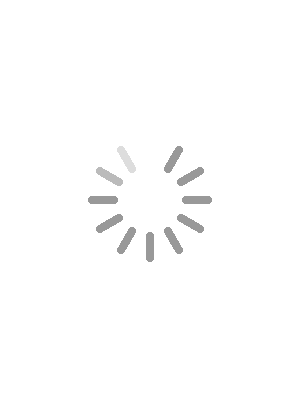 « Prev 1 2 3 4 5 6 7 . . Next »