Customer Logins
Obtain the data you need to make the most informed decisions by accessing our extensive portfolio of information, analytics, and expertise. Sign in to the product or service center of your choice.
Customer Logins
Find timely insights, commentary and special reports from industry leading experts and analysts.
The supply contract is from the second half of this year until 2023.

A secret investigation into alleged war crimes in Afghanistan by Australian special forces is in the final stages of evidence-taking and is focusing...

Images released on 21 February in an announcement by the Shenyang Aircraft Company (SAC), a subsidiary of the Aviation Industry Corporation of...

The Garmousha unmanned aerial vehicle (UAV) was unveiled by the United Arab Emirates' (UAE's) Edge defence conglomerate during the UMEX show...

The United States has signed deals with India to provide the South Asian country with military helicopters worth a total of more than USD3 billion....

Plans to reduce emissions to less than 3 MMt by 2030.

Activist investor Sachem Head Capital Management (New York) disclosed a 9.4% stake in Olin today and said it intended to nominate four directors...

Key Points Amid an unprecedented growth in Islamist extremism since 2015, with 2019 being the worst year on record yet, on 21 January, the Burkinabe...

China's People's Liberation Army Ground Force (PLAGF) has issued invitations for tenders to procure nearly 1.4 million sets of body armour plat...

The modernisation of Polish Leopard 2A4 main battle tanks (MBTs) has been delayed, Polska Grupa Zbrojeniowa (PGZ) and the Polish Armament Inspectorate...

Services group Serco has teamed with Briggs Marine to bid for the future provision of marine services for the UK Royal Navy. The Marine Services...

Tajikistan's military displayed a large number of newly acquired Chinese-made platforms and weapons during a parade held in the capital, Dusha...

The buyer is a joint venture led by Master Paints & Chemical.

Adjusted earnings per share came to a 95-cent loss, beating the average analyst estimate of a 97-cent loss.

US-based ACR Group has acquired FreeFlight Systems, an American avionics manufacturer, both companies announced on 24 February. FreeFlight, which...

Boeing's board of directors has nominated Qualcomm CEO Steve Mollenkopf and former United Technologies Corporation (UTC) executive Akhil Johri...

The Indonesian Ministry of Defence (MoD) has indicated a move to try to strengthen the monitoring and evaluation of defence offset projects carried...

Resin8 is a technology for producing concrete blocks incorporating post-consumer plastic waste.

Will include one of the largest steam methane reformer units.

Will provide feedstock for the petrochemical industry.

Other units also finished their turnarounds.

Fire-damaged LDPE plant to be back online in second half of 2020.

His leadership in the global energy transition are important assets.

The growth in earnings was squeezed by lower average selling prices of chlor-alkali products.

The JV will mainly cater to the semiconductor sector.

Mainly because of drop in selling price.

It has recorded an impairment loss of ¥1.31 billion on anode material division assets and removal costs of idle assets.

Quarterly revenue declined 29.5% YOY to Rs856 million.

Move follows temporary reduction of production at Nanjing due to coronavirus.

The Ukrainian sate owned UkrOboronProm (UOP) has announced a revenue of USD908 million from its exports and services in 2019, as well as plans...

Key Points During a period of increased tensions, on 2 February, Hamas released a statement announcing that militants would not stop their targeting...

Civilian casualties in Afghanistan dropped by 5% in 2019, mainly due to a sharp decrease in the number of civilians killed or wounded by the...

Key Points The BMD-4M enables the VDV to perform roles that are not open to other airborne forces The design of the vehicle family is suited...

Chinese company BGJX has revealed further details about its Dragon JH-1 vertical take-off and landing (VTOL) unmanned aerial vehicle (UAV). Speaking...

The US Marine Corps (USMC) is looking to field two new unmanned aircraft systems (UASs) for intelligence, surveillance, target acquisition, and...

US Air Force (USAF) officials have requested millions of development dollars to stand up a new joint command-and-control system, which is designed...

Singapore Technologies Engineering (ST Engineering) has reported strong increases in revenue and profit for fiscal year 2019. The company attributed...

The US Air Force (USAF) on 25 February will release its Agility Prime electric vertical takeoff and landing (eVTOL) aircraft solicitation, an...

Upgrades to the Royal Australian Air Force's (RAAF's) Tindal airbase in Australia's Northern Territory costing AUD1.1 billion (USD748 million)...

The US Defense Advanced Research Projects Agency's (DARPA's) Assured Autonomy programme is scaling up in its second phase to incorporate larger...

France's Naval Group reported on 21 February that booked orders during 2019 reached a record EUR5.3 billion (USD5.8 billion), a 44% increase from ...

Azerbaijan is to buy an undisclosed number of Leonardo M-346 Master trainer and light attack aircraft, the country's president announced on 20...

Blue Origin and United Technologies Corporation (UTC) have unveiled new US engine facilities this month. Blue Origin opened a factory in Huntsville...

Hanwha Aerospace more than trebled its profits during 2019 on the back of an expanded profile in international markets, the South Korean firm...

The company also expects to complete the Marcus Hook terminal expansion by the end of 2020.

Chemicals-focused investment bank The Valence Group (New York, New York) announced today that it has been acquired by investment bank Piper Sandler...

Livent today reported a fourth-quarter net loss of $200,000, compared with a net gain of $26.4 million in the year-ago quarter. Revenue fell...

Shutdown of supplier Philadelphia Energy Solutions following a fire in June 2019 added $6 million to pre-tax raw material and logistics costs....

Partners will seek project financing.

Westlake subsidiary says the additional capacity uses its microsuspension technology.

China expected to be a key swing factor for phosphate market in 2020.

Downstream earnings down on weaker margins.

Acquisition will accelerate growth in early life nutrition.

Ungerer's business would have represented $250 million of incremental sales to Givaudan's 2019 results on a proforma basis.

New target is for women to hold 30% of leadership roles by 2030.

Vessel will be joined by sister ship Bow Persistent in June, both designed to carry specific products including propylene oxide.

While the overall availability of the French Navy's NHIndustries NH90 Caïman NATO Frigate Helicopters (NFHs) remains a problem, rates are beginning...

General Atomics Aeronautical Systems completed live ground testing of the company's Airborne Laser Communication System (ALCoS), using the laser-based...

The L3Harris-built Navigation Technology Satellite-3 (NTS-3) platform is on track for a critical design review (CDR) by the US Air Force Research...

The Romanian Ministry of Defence (MoD) on 31 December 2019 awarded Iveco Defence Vehicles a seven-year frame-type contract to supply 2,902 tactical...

Russian airstrikes appear to have helped repel a rebel counterattack in Syria's Idlib province that had extensive Turkish military support. The...

The US Air Force (USAF) has begun operational testing of the Boeing MH-139A Grey Wolf helicopter, ahead of the type's arrival into service later...

JFD Australia has been contracted to continue the provision of submarine escape-and-rescue services to the Royal Australian Navy (RAN) through...

The Portuguese Navy is introducing a vertical take-off and landing (VTOL) unmanned aerial system (UAS) operating capability to its Viana do Castelo-class...

Airbus Defence & Space (DS) has formally offered the Eurofighter Typhoon combat aircraft to the Colombian Air Force (Fuerza Aérea Colombiana...

BAE Systems achieved a "good set of financial results" last year, including increased sales and earnings, according to the UK-based defense company....

Boeing is working to take advantage of its long-running relationships with Finnish industry as part of its industrial offering for the replacement...

Singapore has announced a 2020 defence budget of SGD15.085 billion (USD10.77 billion) amid rising concerns about the economic impact of the coronavirus...

Switzerland's Federal Council submitted its Armeebotschaft (Armed Forces Message) 2020 budget to parliament with a ceiling of CHF21.1 billion...

Alongside a new generation of extended-range munitions, BAE Systems is introducing an automated ammunition handling system for its 5-inch/62-calibre...

UAVOS and partner ISR Unmanned Technology will perform a maritime search and rescue demonstration with their jointly-developed ISR350-5 unmanned...

The US Coast Guard (USCG) is making strides in operations in Oceania and the polar regions, Admiral Karl Schultz, USCG commandant, noted on 20...

Key Points A US senator and retired Black Hawk pilot called for FVL aircraft to be below USD10,000 per flight hour and USD60 million per airframe...

The Brazilian Ministry of Defense and the Brazilian Development Bank have signed an agreement to undergo studies to contribute to further support...

US Navy (USN) aircraft carrier USS Dwight D Eisenhower (CVN 69), as well as the ships and aircraft of Carrier Strike Group 10 (CSG-10), departed...

The Colombian aerospace company Corporación de la Industria Aeronáutica Colombiana (CIAC) showcased the Tarsis 25 unmanned aerial vehicle (UAV)...

Key Points An influential US senator is calling for further FVL funding Sen Duckworth, a former Black Hawk pilot, believes FVL aircraft with...

The Latvian National Armed Forces have begun to take delivery of initial consignments of Rafael Advanced Defence Systems Spike precision-guided...

The Libyan National Army (LNA) faction has confirmed it attacked Tripoli's seaport on 18 February, saying it targeted a ship delivering Turkish...

The number of Russian large ocean-going warships is to decrease significantly by 2027. This development and the prospects for large naval vessel...

Adjusted earnings per share came to a C$0.14 loss, down from loss of C$0.08 in the year-ago period, and missing the average analyst estimate...

L3Harris Technologies is moving its satellite communications business in Victor, New York, to its tactical radio factory in nearby Rochester...

PQ Group reported fourth-quarter net income of $19.1 million, down 32% as weak refining services and sodium silicate demand more than offset...

Market volumes for US specialties chemicals posted an 0.5% sequential increase in January, following a 0.7% gain in December, according to ACC....

Stepan today reported fourth-quarter net income down 8% YOY, to $22.0 million, on net sales down 5%, to $$444.0 million. Adjusted earnings were...

IPO unlikely this year; Amur project in engineering phase.

Vopak CEO says IT infrastructure can maintain efficiency, reliability of tank terminals.

CEO sees demand being constrained through April.

Most cuts will be in Germany.

Including a Sabic board member.

Albemarle today reported fourth-quarter net income down 30% year-on-year (YOY), to $90.4 million, on net sales up 8%, to $992.6 million. The...

MFG Chemical says it has named Paul Turgeon to the post of president and CEO, effective immediately. Turgeon replaces Keith Arnold, who is "stepping...

The Recycle Act would authorize $15 million per year over five years in grants to help improve recycling education and outreach.

During the week ended 15 February, chemical railcar traffic in North America increased 1.7% year-over-year.

Unique approach could become a new way to consume ethylene, diverting from traditional chemical use to fuel demand.

Transaction to close next quarter, subject to approvals.

PE traders not expecting much near-term impact due to China's coronavirus-related manufacturing and logistical slowdown.

Construction activities to fully resume in Jieyang by the end of February.

Union, action group voice concerns.

Coronavirus containment measures delaying resumption of operations at downstream units.

Expecting potash demand to rebound, nitrogen fundamentals to improve.

The facility at Hannover is based on a cooperation agreement with a local university.

Product to be sold into key Asian markets.

Construction of hydrogen facility at Stanlow is the first stage in the site becoming carbon-neutral.

Enhancing its digital service offering.

Tosoh MDI plant has a capacity of 70,000 metric tons/year; Nippon Shokubai says it extended holiday shutdown of SAP plant.

Net sales decreased 2.2% YOY to ¥66 billion.

Operating profit rises 96% YOY at printing inks (Americas) sector.

Profit before tax at the crop protection sector declines 8% YOY.

At the cost of $202 million.

Satoru Takashima has been appointed, subject to shareholders approval.

Deal further consolidates Orocobre's leading position as a low-cost producer of lithium chemicals.

Lower volumes led weaker sales and margins.

Low price levels cut deeply into margins in company's polyurethanes and polycarbonates sectors, it says.

Ecolab today reported fourth-quarter net income up 9% year-on-year (YOY), to $429.6 million, on sales up 2%, to $3.82 billion. Adjusted earnings...

Dow today announced that its board plans to elect Dow CEO Jim Fitterling as chairman following the company's annual meeting on 9 April.

Adjusted earnings per share of 61 cents beat the average analyst estimate of 56 cents.

Adjusted earnings per share of 37 cents missed the average analyst estimate of 87 cents.

Pledges to continue work on current slate of investment projects.

207,000-cubic meter chemicals storage facility will mainly service planned new petchems units at Lianyungang industrial base.

DuPont today said it was bringing back executive chairman Edward Breen as CEO as it removed CEO Mark Doyle and CFO Jeanmarie Desmond from their...

Will be the base for company to grow and consolidate in Turkey and the wider region to capture expected market growth.

For the first time images have emerged showing a People's Liberation Army Air Force (PLAAF) J-16 multirole fighter armed with the radar-guided...

The Israeli Navy is set to complete all radar upgrades on its Sa'ar 4.5 and Sa'ar 5 ships in less than a year, a senior naval official has told...

US Army leaders are preparing for a Joint Light Tactical Vehicle (JLTV) competition to drive down the vehicle price, while at the same time they...

The proposed US Navy (USN) Fiscal Year (FY) 2021 budget includes reductions in shipbuilding plans through to the middle of the decade despite...

Russia's UralVagonZavod (UVZ) released footage in early February via its Youtube account of its AU-220M combat module, which is armed with the...

Key Points The US Air Force, Collins Aerospace Systems, and Lockheed Martin Skunk Works recently equipped the service's entire U-2 fleet with...

China is testing an intercontinental-range hypersonic glide vehicle (HGV), according to written testimony submitted to the US Senate Armed Services...

Thales UK has showcased a developmental software application intended to improve the exploitation and visualisation of passive electronic warfare...

After weeks of debate, EU foreign ministers agreed on 17 February to launch a new mission called Operation 'EU Active Surveillance' to enforce...

Boeing has officially launched the flight evaluation phase of its F/A-18E/F Super Hornet and EA-18G Growler aircraft for Finland's HX fighter...

Chinese state-owned media have released images of a People's Liberation Army (PLA) Zhishengji-10 (Z-10) attack helicopter fitted with new engine...

India's Ministry of Defence (MoD) has concluded negotiations with state-owned Hindustan Aeronautics Limited (HAL) to acquire 83 indigenously...

Revenue at Leidos' Defense Solutions segment increased 10.7% to USD1.4 billion in the fourth quarter of fiscal year 2019, fueled by a mix of...

The Armed Forces of Liberia (AFL) paraded Streit Cougar protected-mobility vehicles during the Armed Forces Day celebration on 11 February. The...

The Royal Malaysian Air Force (RMAF) will send its eight Boeing F/A-18D Hornet multirole fighters to Australia where they will undergo depot-level...

A UK attack aviation battlegroup is to operate for the first time as part of a US Army combat aviation brigade during exercise 'Defender Europe'....

Details of the Kazakhstan Paramount Engineering (KPE) Ansar combat module emerged in a report published by Kazakh media outlet informburo.kz...

Three Spanish companies are to jointly spearhead the country's participation in the unmanned aerial vehicle (UAV) element of the NGWS (Next Generation...

A gap in the UK's airborne surveillance capability is expected to open in 2021 when the Royal Air Force (RAF) retires its remaining four operational...

Turkish defence company Aselsan has reported record results for 2019 with earnings and sales up more than 40% over the prior year. Aselsan –...

Australia and France have reaffirmed their "full commitment" to the AUD80 billion (USD55.15 billion) project to build 12 Attack-class submarines...

BAE Systems has flown the PHASA-35 solar-powered high-altitude long-endurance (HALE) unmanned aerial vehicle (UAV) that can remain aloft for...

The final AS 565MBe Panther helicopter on order for the Indonesian Navy (Tentara Nasional Indonesia – Angkatan Laut: TNI-AL) is one of two aircraft...

MBDA has completed the second of three planned test firings in the design, development, and qualification programme of the Marte ER anti-surface...

Recent engine tests conducted by North Korea suggest that it "may be prepared" to test launch an "even more capable" intercontinental ballistic...

The US Defence Advanced Research Projects Agency (DARPA) is seeking innovative launch and recovery concepts for small tactical unmanned aircraft...

Key Points Pratt & Whitney filed a bid protest over F-15EX engine procurement The US Air Force wanted to procure GE F110 engines Pratt & Whitney...

CACI International is shopping for companies it could acquire to beef up its electronic warfare (EW) capabilities, according to an official at...

China's Ministry of Foreign Affairs (MoFA) reiterated on 12 February that Beijing has "no intention" of joining trilateral arms control negotiations...

Germany's Federal Minister for Economic Affairs and Energy Peter Altmaier announced on 12 February an update to the country's defence and security...

A Kuwaiti Ministry of Defence (MoD) statement saying that it had refused to receive two Airbus Helicopters H225M Caracal medium-lift rotorcraft...

The Pakistan Navy (PN) has commissioned the first of two 2,300 tonnes multirole corvettes ordered from Dutch shipbuilder Damen in 2017. Named...

Key Points Russia and the United States have sufficient time to decide on and activate an extension of the 2010 New START strategic arms control...

The continued operation of two relatively new US naval vessels has helped bolster the US Southern Command (SOUTHCOM) to combat maritime drug...

The Royal Malaysian Air Force (RMAF) has laid out plans to further unlock the tactical capabilities of its A400M heavy airlifters, including...

Abaco Systems, which is based in Huntsville, Alabama, has moved into a newly constructed headquarters building that will give it more room to...

Accuracy International (AI) unveiled its new AX MKIII and AX 50 ELR multicalibre sniper rifles at the British Shooting Show, which is being held...

The US Department of Defense (DoD) has contracted Boeing to complete full-rate production of the Block 40/45 upgrade for the service's E-3 Airborne...

The Czech Republic may not increase defence spending from the current 1.3% to 2% of GDP in 2024, as Prague has promised NATO, according to the...

The Mexican Navy's first POLA (Patrulla Oceánica de Largo Alcance) long-range ocean patrol vessel, ARM Reformador (101), was commissioned on 6 Febru...

The Trump administration is poised to siphon USD3.8 billion away from the military services' weapons accounts to pay for wall construction along...

Indian-Russian missile manufacturer BrahMos Aerospace has said it is closing in on exports to countries in Southeast Asia but that any deal would...

Key Points ST Engineering Marine has developed the Endurance 170 is response to a potential contest overseas The company downplays apparent links...

Key Points The MQ-9 could provide US Special Operations Command with a quality armed overwatch capability, according to a top US Air Force officer...

Key Points Lot 9 and newer F-35As have developed cracks after gun use The aircraft variant's gun inaccuracy has stumped the programme for years...

Key Points Air Tractor loses a pair of bid protests over the US Air Force's intent to buy a small quantity of light attack aircraft from SNC a...

US Secretary of Defense Mark Esper announced on 13 February that the United States has secured a 'seven-day reduction in violence' deal with t...

Airbus' revenue surged 11% to EUR70.5 billion (USD76.4 billion) in 2019, as robust commercial aircraft deliveries more than offset a weak performance...

The Chilean navy deployed its multipurpose-ship Sargento Aldea (LSDH 91) in late November 2019 to take part in the country's 2019-20 Antarctic...

Revenue at Huntington Ingalls Industries (HII) rose 9.7% to USD2.4 billion in the fourth quarter of 2019, while operating income fell 12.7% to...

The US Coast Guard (USCG) is requesting USD153.6 million in fiscal year 2021 (FY 2021) for procurement, recapitalisation, and sustainment of...

State-owned aerospace company PT Dirgantara Indonesia (PTDI) has been approached by the country's navy to develop a militarised version of the...

The Indonesian Navy (Tentara Nasional Indonesia – Angkatan Laut: TNI-AL) has submitted an IDR4.59 trillion (USD320 million) request for six utility...

Key Points A NATO 'reflection group' is to strengthen allies' political consultation and focus their security priorities The group's mandate...

Allied defence ministers agreed on 12 February to expand their NATO Mission Iraq (NMI) by taking over more of the counter-terrorist training...

Boeing sees an opportunity for its AH-64E Apache Guardian attack helicopter in the Asia-Pacific market, with a senior company representative...

Singapore defence prime ST Engineering has unveiled the Veloce family of hybrid fixed-wing/vertical take-off and landing (VTOL) unmanned aerial...

Images released by Chinese state-owned media indicate that the Y-20A Kunpeng transport aircraft is now operational with a second transport division...

The US military continued to drop munitions on Afghanistan in January 2020 at the near record-breaking levels achieved for 2019, figures released...

Airbus noted progress in the delivery of the promised capabilities of its A400M airlifter, but has been hit with additional penalty charges pertaining...

The US Department of Defense (DoD) budget released on 10 February proposed reducing funding for Iraqi security forces from USD745 million to...

Saab Australia has signed an Enterprise Partnering Agreement (EPA) with the Department of Defence (DoD) in Canberra to provide its 'next-generation'...

Airbus Helicopters aims to sell 5,500 military helicopters to countries in the Asia-Pacific region over the next two decades, the company said...

Boeing is considering offering its F-15EX Advanced Eagle combat aircraft to the Indian Air Force (IAF) to meet the service's long-running programme...

The Royal Thai Air Force (RTAF) has displayed its first two newly upgraded Northrop F-5 fighter aircraft at the Singapore Airshow 2020. The two...

South Korea and the United Kingdom have signed an agreement to support joint research and development (R&D) in the defence sector. The Defense...

The US Air Force Research Laboratory (AFRL) is delaying the first test flight of its Generation Orbit X-60A GoLauncher1 (GO1) hypersonic flight...

Boeing is confident that it will continue to deliver F/A-18E/F Super Hornet combat aircraft to the US Navy (USN), despite the service disclosing...

The demonstrator phase of the Franco-German-Spanish Future Combat Air System (FCAS)/Système de Combat Aérien Futur (SCAF) programme has been...

US Army officials are touting programme cuts and delays but have, so far, yet to release a full list of the 80 impacted efforts – 41 set to be...

Israel's Rafael Advanced Defense Systems released a video on 12 February showing its Drone Dome counter-unmanned aerial vehicle (UAV) system for t...

Russia's Tactical Missiles Corporation (KTRV) is increasing its activities in the area of hypersonic weapons, company director general Boris...

The Senegalese Air Force (Armée de l'Air du Senegal) is entering final stages of negotiation for a second CN-235 aircraft with Indonesia's PT...

Spanish engineering company Ghenova has won its first contract with the Brazilian Navy to complete the design work on two unfinished Macaé-class patr...

Leidos and Science Applications International Corporation (SAIC) will likely take a break from pursuing major acquisitions after they complete...

European missile maker MBDA has acquired a minority stake in French software company Numalis to increase co-operation between the two firms....

Key Points Jane's has used a range of open-source intelligence (OSINT) techniques and tools to investigate online separatist sentiment in In...

Israel Aerospace Industries (IAI) has taken the opportunity at Singapore Airshow 2020 to showcase its Heron MKII medium altitude long endurance...

Key Points Indonesian aerospace company PT Dirgantara has made progress on a gunship variant of its CN-235 aircraft The variant will be marketed...

Key Points Airbus is implementing automatic air-to-air refuelling capabilities on the Republic of Singapore Air Force's A330 multi-role tanke...

A 10% reduction in terrorist attacks was offset by a 60% increase in Taliban-attributed fatalities, according to the latest report from Jane's...

Iran's Islamic Revolution Guard Corps (IRGC) announced on 9 February that it has developed a lightweight variant of its Fateh-110 family of tactical...

The Philippine government announced on 11 February that it has signed a notice of termination for the Visiting Forces Agreement (VFA) with the...

Production challenges at BAE Systems' York, Pennsylvania, facility has prompted the US Army and US Marine Corps (USMC) to slow down their buys...

Key Points The US Air Force is once again targeting its A-10 fleet for cuts The service has tried this before in recent years, only to be stymied...

Key Points The US Air Force wants to reduce its tanker fleet This proposal is subject to negotiations and approval by Congress The US Air Force...

Airbus has unveiled a "blended-wing body" scale model technological demonstrator known as Maveric or "model aircraft for validation and experimentation...

The novel coronavirus (2019-nCoV) is expected to adversely affect the world's two biggest commercial aircraft manufacturers, Boeing and Airbus...

Key Points Australia looks to leverage strengthened partnerships with regional countries Statistics suggest that Australian defence exports across...

Boeing is positioning the T-7A Red Hawk it is developing and building with Saab for military trainer and light attack requirements across the...

Thailand has signed for six Airbus Helicopters H135 rotorcraft to be used for pilot training, the company announced on 12 February. The twin-engined...

The British Army is on course to reach its soldier recruitment target for the first time since signing a GBP495 million (USD641.6 million) contract...

The Macedonian parliament approved Skopje's NATO accession protocol on 11 February, with 114 out of 120 lawmakers voting in favour. The vote ...

US-based government services provider PAE has completed its previously disclosed move to become a publicly traded company, according to a 10...

The Pentagon is reinforcing its efforts to develop advanced capabilities in the fields of artificial intelligence, machine learning and 5G networking...

US Army officials have earmarked development and acquisition of low Earth orbit (LEO) satellites as a critical modernisation priority in the...

The US Army is flight testing and analysing data for two Precision Strike Missile (PrSM) prototypes but it is also preparing to spend USD1 billion...

The US Army's fiscal year 2021 (FY 2021) budget request outlines USD11.9 million in funding for the Next Generation Squad Weapon's (NGSW's) ne...

The US Air Force's (USAF's) plans to field a light attack aircraft for counterinsurgency (COIN) operations have now shifted to the US Special...

Russian state-owned defence company Almaz-Antey has expanded its family of Club cruise missiles with an upgraded variant of the Club-T system...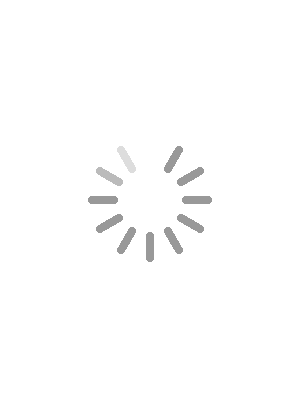 « Prev 1 2 3 4 5 6 7 . . Next »