Customer Logins
Obtain the data you need to make the most informed decisions by accessing our extensive portfolio of information, analytics, and expertise. Sign in to the product or service center of your choice.
Customer Logins
Find timely insights, commentary and special reports from industry leading experts and analysts.
Lynas is the largest producer of rare earths outside China.

The acquisition of PCTNA will enable Ube to establish a first-own North American base for manufacturing its own compounds.

Isomer-grade mixed xylene price also falls below $400/metric ton.

Shares tanked this year due to worries over markets and debt.

Plans to conclude the transaction in second or third quarter.

Polyethylene demand will grow more slowly in Asia, and it will shrink in North America and Europe.

Westlake says it is making the move "out of an abundance of caution" and does not expect to use the proceeds for liquidity.

MFG Chemical says it has named Tim Haggerty to the role of vice president/oil and gas. Haggerty joined MFG in 2017 after a three-decade career...

Diversified industrials firm Hillenbrand (Batesville, Indiana) says it has sold Cimcool, a maker of metalworking fluids and lubricants, to industrial...

In its latest update to a rapidly-evolving economic forecast in response to the coronavirus disease 2019 (COVID-19) outbreak, IHS Markit said...

The head of the Renewable Fuels Association (RFA) is calling on Congress and the Trump administration to "act immediately to avoid a potential...

RPM says it is expecting fiscal third-quarter earnings to be at the higher end of guidance issued in early January. The guidance called for adjusted...

Naphtha is forecast to have a large advantaged over LPG in Asia.

Repurposing production line near Lyon.

National borders have been closed within the EU; key chemicals are needed across the region to contain the spread of the virus, treat patients....

Texas, Louisiana spot ethylene prices at all-time lows; highest 2020 ethylene margins anticipated in second-quarter market.

Coronavirus pandemic will have significant impact on sales and earnings this year.

BP plans to build a pilot plant in the US to prove Infinia PET recycling technology.

Part of urgent efforts to combat disease.

Company has increased the production of sanitary products such as disinfectants, due to higher demand.

Leading aerospace companies have responded to the UK government's call to develop and build ventilators to help cope with the worsening coronavirus...

The Chilean Air Force (La Fuerza Aérea de Chile: FAC) on 16 March cancelled the FIDAE Air and Space Fair, originally scheduled to take place...

Both the Farnborough International Airshow (FIA) and the Royal International Air Tattoo (RIAT) scheduled for later this year were cancelled within...

Faced with ongoing budget shortfalls that have delayed the completion of one of its major bases, the Indian Navy (IN) is now seeking to lease...

Argentine companies Cicaré, INVAP, and Marinelli have presented for the first time a prototype of the Asteri RUAS 160, a rotary-wing unmanned aeri...

Pentagon leaders had grand ambitions for this year's Defender-Europe 20 exercise in what it billed as the largest deployment of US-based force...

Key Points No responsibility has so far been claimed for the 17 March explosives attack on a government building in Yala Province, southern Thailand...

India is fast-tracking negotiations to acquire 10 Russian-made Kamov Ka-31 'Helix' airborne early warning and control (AEW&C) helicopters in...

The Royal Danish Army is now installing Weibel Scientific's MVR-700 – a muzzle velocity radar (MVR) – on its recently acquired Elbit Systems/ESL...

The US Air Force (USAF) has tested a new low-cost turbojet engine to power air-launched cruise missiles being developed under the Gray Wolf programme....

US-based Ultra Defense Corporation (UDC) has acquired American ammunition manufacturer MAST Technology. UDC, whose activities range from delivering...

The professional medical teams needed aboard US Navy (USN) hospital ships USNS Comfort (T-AH-20) and USNS Mercy (T-AH-19) assembled on 19 March...

The Australian government released on 19 March the fourth edition of its catalogue to promote defence exports. The 2020 edition of Australian...

Australian firm Orbital UAV has signed an agreement with what it said is "one of Singapore's largest defence companies" to collaborate on the...

South Korea's biggest defence group Hanwha has said that the novel coronavirus (Covid-19) has caused limited disruption to its defence industrial...

A US industry group is urging the Trump administration to clarify that government contractors are authorised to work from home during the coronavirus...

Key Points The FLRAA programme is entering a study phase in which the US Army will provide two-thirds of the funding Previous efforts under JMR-TD...

Key Points The US Air Force has started modifying the first of two 747-8 aircraft that will be used for presidential service Modification of...

Key Points The US secretary of state has blamed Russia for killing Turkish soldiers in Syria The Idlib ceasefire agreement is being largely observed...

The US Air Force (USAF) plans to contract a small number of trainer aircraft to teach skills specific to air combat under its Reforge proof of...

3M (St. Paul, Minnesota) says it has launched a research clearinghouse webpage and released previously unavailable reference standards for per-and...

Port Houston's Bayport and Barbours Cut container terminals suspended operations late Wednesday after someone who worked at both tested positive...

Market volumes for US specialty chemicals posted a 0.5% sequential decline in February, offsetting an 0.5% gain in January, according to ACC....

The petition excludes medical-grade UHMWPE.

The Fertilizer Institute (TFI; Washington) called on the federal government to recognize fertilizer and all agriculture inputs as "essential...

The Goodyear Tire & Rubber Company announced on Wednesday that it will temporarily suspend production in the Americas in response to the sudden...

Acquisition strengthens Evonik's cosmetic active ingredients business.

Due to higher labor costs prevailing in the Gulf Coast region.

Shutting off important market for the chemical industry.

Despite delays, the Pentagon has finally begun holding daily press briefings to update the public on its plans to deploy medical ships, distribute...

MBDA has temporarily closed its facilities in both France and Italy while those countries introduce special measures to contain the coronavirus...

French Armed Forces Minister Florence Parly announced on 18 March that the army, armed forces medical services, and air force would help fight...

BAE Systems is "constantly reviewing" the situation regarding the coronavirus pandemic to minimise any impact to its operations, a company spokesperson...

Key Points The US Air Force is delaying its upcoming ABMS demonstration from April to June The service will spend this extra time trying to advance...

The Indian Army (IA) is preparing to evaluate responses from indigenous and foreign vendors to its request for information (RFI) on the intended...

The Royal Army of Oman (RAO) held a ceremony on 18 March to mark the conversion of the Frontier Force of the 11th Infantry Brigade into a mechanised...

MX prices in Asia closed at $433/metric ton on Wednesday; US prices fell below $400/metric ton overnight, effectively shutting the arbitrage....

PRefChem facility in Johor, Malaysia, provides feedstock to an adjacent petrochemical complex.

The newly formed Polish territorial defence forces, the Wojska Obrony Terytorialnej (WOT), which is not operational yet, is supporting the Polish...

There are indications that procurement activities for a carrier-borne jet trainer for China's People's Liberation Army Navy (PLAN) may be init...

The Japan Maritime Self-Defense Force (JMSDF) commissioned the first of two Maya (Improved Atago)-class, Aegis-equipped destroyers in a ceremony...

Raytheon has competed initial tests of the US Army's Lower Tier Air and Missile Defense Sensor (LTAMDS) and is preparing to test the new radar...

The United Kingdom's Pearson Engineering has developed a route proving and clearance (RP&C) multi-tool system that it is offering for export. T...

Damen Schelde Naval Shipbuilding (DSNS) and its Indonesian partner PT PAL have completed the integration and test of a package of combat system...

A GBP200 million (USD237.5 million) programme to refuel the UK Royal Navy's (RN's) nuclear-powered ballistic missile (SSBN) submarine HMS Vanguard...

Key Points The US Army has awarded Sikorsky-Boeing and Bell contracts for further development of their FLRAA aircraft AVX Aircraft will also...

China's space programme suffered a setback with the failure of a Long March 7A (CZ-7A) launch vehicle that lifted off from the Wenchang space...

China has given regulatory approval to researchers to begin conducting clinical trials on humans of an experimental subunit vaccine developed...

Airbus, Fincantieri, Leonardo, MBDA, Navantia, and other defence companies have implemented temporary production pauses in an effort to reduce...

Aircraft carrier USS Gerald R. Ford (CVN 78) completed a significant milestone on 15 March, despite US Navy (USN) compliance with the restrictions...

Japan's Mitsubishi Heavy Industries (MHI) has resumed full operations at its Lockheed Martin F-35 Lightning II Joint Strike Fighter (JSF) final...

JFD, a UK-based manufacturer of underwater equipment, has acquired Fathom Systems, a Scottish maker of diver communications gear, diver monitoring...

US-based technology integrator Science Applications International Corporation (SAIC) has completed its acquisition of Unisys Federal from US-based...

Two subsidiaries of Singapore Technologies Engineering (ST Engineering) have established a SGD5 billion (USD3.5 billion) medium-term note programme...

Indonesia's Deputy Defence Minister Sakti Wahyu Trenggono has indicated that Jakarta may look to Lockheed Martin's F-35 Lightning II Joint Strike...

Clariant and Floreon-Transforming Packaging Limited announced today that they have partnered to extend the performance properties and market...

The company intends to restart construction once it has measures in place to protect the more than 8,000 workers currently employed at the site....

IHS Markit is now forecasting a global economic recession, as the impact of coronavirus disease 2019 (COVID-19) continues to take hold. Global...

The trade group also reminded lawmakers that Presidential Policy Directive 21: Critical Infrastructure Security and Resilience designates the...

VanDeMark Chemical (Lockport, New York), a maker of phosgene chemicals says it has named Mike Gaffney to the role of CFO. Gaffney was most recently...

Private equity form Edgewater Capital Partners (Cleveland, Ohio) says it has hold Fiber Materials Inc. (Biddleford, Maine), a maker of high-temperature...

On a four-week basis, volume increased 5% from 2019 and declined 0.8% from 2018.

Mont Belvieu TET propane dipped to 24.5 cts/gal in early trading, the lowest intraday level since 17 March 1999.

Ecolab today confirmed that it expects first-quarter adjusted earnings to total $1.05-$1.13/share, up 2-10% year-on-year (YOY) from $1.03/share...

US benzene traded at $1.70/gal on Tuesday, down 50 cents since coronavirus disease 2019 (COVID-19) was declared a pandemic on 11 March.

IPA prices are at historic highs in Europe and producers are sold out for March.

Will resume work when energy prices and economic environment support such move.

Spot prices closed at $576.50/metric ton on Tuesday; the all-time low is $572.50.

Secures development of Woodsmith polyhalite project.

Outbreak of disease in Thailand has escalated.

Decision follows Swiss Federal Council ruling.

Company denies takeover approach from US.

US troops are set to deploy around the country to help with the nation's Covid-19 medical response, while President Donald Trump is also set...

Solid-type batteries contain a solid electrolyte instead of the liquid electrolyte that is used in conventional Li-ion rechargeable batteries...

Latin American armed forces are being deployed to maintain the rule of law and help those infected as the Coronavirus (Covid-19) outbreak begins...

BASF plans to provide hospitals in the Rhine-Neckar metropolitan region with free hand sanitizer, probably starting at the end of this week to...

ACC today sent a letter to President Trump and all 50 US governors stressing the chemical sector's need to maintain operations, access critical...

A "well-established site infection control plan" was implemented.

BASF SE (Leverkusen, Germany) said it will not be able to hold its annual shareholders' meeting on 30 April at the Rosengarten Congress Center...

Company bans overseas business trips, sees no impact so far on logistics.

IHS Markit is now forecasting a global economic recession, in the latest revision to global GDP growth forecasts, as the impact of coronavirus...

Will meet Russia's demand in full.

Offer subject to 66.7% acceptance and unexpected impacts of the coronavirus outbreak.

Restrictions in China on shipping products to customers hurt sales in the first two months.

New supply capacity addition in the US and China and subdued demand for polymers in finished good exports also squeezed the profit.

Germany will end its Tornado reconnaissance flights against the so-called Islamic State (IS) on 31 March, the Ministry of Defence (MoD) announced...

ExxonMobil said Monday that it is looking to significantly reduce spending as a result of market conditions caused by the COVID-19 pandemic and...

Switzerland's Special Forces Command (KSK) is planning to inject a series of upgrades for dismounted troops in active duty and reserve units....

Part of $6 billion cash-raising program, including potential $2 billion rights issue.

Key Points The Pentagon is unable to measure how the F-35's logistics system performs A congressional watchdog believes this contributes to in...

Key Points Satellite imagery reveals that a fifth improved HQ-9B SAM battery is in service with the People's Liberation Army Air Force (PLAAF)....

Key Points A US lawmaker involved in defence issues wants better US Army involvement in the US Air Force's development of next-generation C2...

Turkey is deploying Islamic State and Al-Qaeda fighters to Libya to support the Government of National Accord (GNA), according to a letter submitted...

Key Points Indian MoD says in a parliamentary report that the value of offsets is on the rise But foreign original equipment manufacturers (OEMs)...

With its first S 80 submarine on course for handing over to the Spanish Navy in 2022, Navantia says it will be pressing ahead with presenting...

The Directorate of Procurement (Air) for the Pakistan Air Force (PAF) has issued invitations for tenders to procure an undisclosed number of...

The Defence Science and Technology Laboratory (Dstl) announced on 16 March that it had ordered five autonomous unmanned ground vehicles (UGVs)....

Programme engineers at BAE Systems demonstrated a new aerial signals intelligence (SIGINT) payload for US armed forces and representatives from...

Lockheed Martin announced on 16 March that former Honeywell and Pratt & Whitney executive James Taiclet will become its president and CEO on...

The Indonesian Air Force's (Tentara Nasional Indonesia-Angkatan Udara: TNI-AU's) planned procurement of Sukhoi Su-35 'Flanker-E' multirole combat...

Magnus Örnberg, Saab's chief financial officer for the past seven years, plans to leave the Swedish defence company to pursue "new challenges"...

SQM said in a letter to Chile's financial regulator that it does not expect a significant impact on operations related to the outbreak of the...

IHS Markit has reduced its forecast for 2020 US GDP growth, and is now expecting a slide into recession. US GDP is expected to contract by 0.2%...

"There has been a substantial reduction in manufacturing activity in countries that have had significant outbreaks of COVID-19," says John Floren...

Separation will take place when markets recover.

COVID-19: Aramco will cut capex this year.

Long career at Sabic, including the post of CFO.

Second fire and explosion in less than a year.

Containing inpyrfluxam active ingredient.

CFO says restricted movement of people around the world will cause a decline in demand.

Company says that the recent crash in crude oil prices will reduce its raw material costs.

The UK Royal Air Force (RAF) passed a major NATO capability evaluation (CAPEVAL) in early March, designed 'to prove the service's ability to...

The US Navy (USN) is preparing to introduce a raft of enhancements for its E-2D Advanced Hawkeye carrier-borne airborne early warning and control...

Maire Tecnimont awarded €200 million EPC contract.

The ability of petrochemical companies to raise funding is increasingly becoming tied to environmental, social, and governance (ESG) frameworks...

Business has EBITDA margin in excess of 25%.

The European Commission has given the go-ahead for United Technologies Corporation (UTC) to buy Raytheon, but with major conditions attached....

On 11 March the budget committee of the Bundestag, the German parliament, approved the launch of the systems architecture definition phase for...

China's People's Liberation Army Air Force (PLAAF) has issued new guidelines requiring both future and in-service aircraft to be painted with...

India's Ministry of Defence (MoD) has invited responses by 7 April from foreign original equipment manufacturers and assorted vendors to its...

India's Parliamentary Standing Committee on Defence has warned the federal government in New Delhi about what it regards as an inadequate defence...

In the sharpest reverse to date in an escalating counter-insurgency campaign in the west of Myanmar, an elite infantry battalion of the Myanmar...

Naval Group Australia has signed subcontracts with Australian company PMB Defence Pty Ltd, and Greek company Systems Sunlight, for the design...

The Polish Army is to replace its outdated all-terrain vehicles with 485 Nissan Navara pickup trucks, Defence Minister Mariusz Blaszczak has...

The Australian Department of Defence (DoD) has signed an AUD330 million (USD204 million) eight-year contract with Raytheon Australia for the...

The US Defense Advanced Research Projects Agency (DARPA) has awarded four contracts in support of its Manta Ray unmanned underwater vehicle (UUV)...

Key Points Hyundai Heavy Industries has received a contract to refine the design for and build South Korea's first Ulsan-class Batch III frigate...

The Indian Ministry of Finance (MoF) has announced tax reforms for the aerospace maintenance, repair, and overhaul (MRO) sector. In a statement...

UK Defence Secretary Ben Wallace has raised the baseline profit rate for single-source defence contracts to 8.22% in financial year (FY) 2020/21...

Key Points A US lawmaker involved in defence issues wants better US Army involvement in the US Air Force's development of next-generation C2...

The United States once again did not consult Baghdad before striking five Kataib Hizbullah (KH) facilities inside Iraq on 12 March, according...

The US military is trialling the use of the Lockheed Martin AC-130W Stinger II gunship in the anti-surface warfare (ASuW) role in the Middle...

Shares in specialty chemical makers have seen the smallest declines amid the largest stock-market route in over three decades. The S&P500 fell...

The steep fall in crude oil prices has made the naphtha-based polyethylene producers in China and rest of Asia very competitive, says IHS Markit....

Iraq and Nigeria will also hike crude output.

ACC said today that it will cancel its annual GlobalChem Conference and Exhibition, slated to take place 6¬–8 April in Washington, DC, citing...

Expects to emerge from Chapter 11 after regulatory approval of Lummus Technology sale.

Focusing on nylon 6, nylon 6,6 and high-temperature nylon.

Postponing non-essential work on plants.

Transfer of Qualicaps to Mitsubishi Chemical will accelerate the development of chemical materials.

As of early March, its production sites in China are operating at 80-100% capacity.

The second of nine Boeing P-8A Poseidon MRA1 maritime multimission aircraft (MMA) for the Royal Air Force (RAF) arrived in the United Kingdom...

US Army officials are preparing to evaluate a slew of industry proposals geared toward advanced tethering technologies of air- and ground-based...

Restart of steam cracker not yet scheduled, estimates range from one to six months.

Disruption in crude oil markets and COVID-19 have changed outlook, CEO says.

The Finnish Border Guard (FBG) is expecting to make a number of new acquisitions in the coming years, although rising operational costs continue...

Iran's primary way of threatening the US and its allies in the region is its inventory of about 2,500-3,000 ballistic missiles, US Central Command...

Both NATO and NORAD have scrambled fighter aircraft in response to a spike in long-range Russian air activity over the North Atlantic and near...

An upgraded version of the Israel Defense Forces' (IDF's) Digital Army Program (DAP) C4I system for linking together multiple military branches...

Russia launched its seventh Project 20380 Steregushchiy-class corvette at Severnaya Shipyard in St Petersburg on 12 March. Retivy , which is...

Russia's JSC Severnaya Verf (Northern Shipyard), a subsidiary of the United Shipbuilding Corporation, launched the Project 20380 Steregushchiy-class corve...

The US Navy (USN) has revealed plans to contract Northrop Grumman for the development of a payload module to enable the integration an undisclosed...

Thales UK has developed a Smartwatch for use in dismounted soldier systems as a concept demonstrator, and revealed it at the SMi Future Soldier...

Key Points A US lawmaker floated the idea of preventing the US Air Force from reducing its legacy tanker fleet and suggested the service may...

Economies of scale versus price volatility.

Brunei has announced a defence budget of BND606 million (USD430 million) for 2020-21. The country's Ministry of Defence (MINDEF) said on 12 March...

The Australian subsidiary of South Korean defence group Hanwha has launched a web portal to help the company engage with local firms. The Australian...

The US State Department has accused China of using its military-civil fusion (MCF, also referred to as civil-military integration or CMI) strategy...

The 2020 Spring National Board Meeting and the Plastics Industry Fly-In were to have been held on 24-26 March in Washington, DC.

Leonardo's revenue and profit surged in the fourth quarter of 2019 and for the full year, but the Italy-based defence and aerospace manufacturer...

Kongsberg Defence Australia has selected Redarc Defence Systems to supply electro-mechanical components in support of Kongsberg's programme with...

Specialty chemicals maker Gelest announced today that it is increasing capacity for an antimicrobial product line at its Morrisville, Pennsylvania...

Earnings in the North America chemicals sector will see a significant negative impact from both economic damage related to coronavirus disease...

Sales flat as price, mix benefits offset lower volumes.

CEO says COVID-19 is "paralyzing" large parts of the textile value chain, especially in China.

With aim of increasing use of recycled material.

Cracking economics shift in favor of naphtha following crude oil price crash.

Says Russia did not collaborate.

Potash production cuts in 2019 impact agriculture segment's results; Uncertainty for 2020 on overseas potash markets and COVID-19 effect.

Deal signed today is biggest transformation in OMV's history.

Total appoints new board member of Satorp.

Spain's EXPAL Systems has begun the joint development of an in-house guidance system for ballistic munitions with the Spanish Ministry of Defence....

L3Harris is developing a new compact team radio in response to customer requests and revealed details during a briefing at the SMi Future Soldier...

Organisers of the 2020 Aerospace & Defense Supplier Summit in Seattle, Washington, have postponed the 6-8 April event, citing concerns about...

The Russian Ministry of Defence (MoD) has confirmed that two Syrian Pantsir-S1 air defence systems were damaged by Turkish attacks during eight...

The world's strongest fiber.

VCI director general says "another difficult year" lies ahead.

The Brazilian Ministry of Defence (MoD) has joined the Research, Development, Test and Evaluation (RDT&E) funding system of the US Department...

GE Marine announced on 9 March that it has been awarded a contract to provide its 4.6 MW LM500 marine gas turbines to power four more Chamsuri...

Japan is developing two advanced anti-surface warheads that will be fitted onto two hypersonic weapons that are currently also under development...

Raytheon has been awarded a USD551 million contract to begin production of Patriot air defence systems for Bahrain, the company announced on...

Thales and PT Len Industri signed a contract on 10 March to modernise the mission systems on the Indonesian Navy's (Tentara Nasional Indonesia...

British Army reconnaissance vehicles are receiving sensor, communications, and environmental upgrades ahead of their deployment to serve in the...

The United States has shown no signs of letting up in the air war against both the Taliban and the Islamic State in Afghanistan, figures released...

A joint venture (JV) between Rheinmetall Defence Australia (RDA) and Australian weapon systems specialist NIOA has announced the start of a project...

Key Points The Royal Australian Navy has concluded a fleet activity that further validates its high-end warfighting capabilities The activity...

The penultimate satellite required to complete the BeiDou global positioning, navigation, and timing (PNT) system was launched from the Xichang...

India's new defence industrial zones – one in the north of the country and one in the south – have attracted pledged investment worth more than...

MBDA Missile Systems is positioning a developmental surface-to-surface effector concept, along with exploiting derivatives of the Complex Weapons...

The US Air Force (USAF) has awarded Northrop Grumman a second full-rate production order for the FMU-167/B Hard Target Void Sensing Fuze (HTVSF)....

The UK government is proposing to create a GBP1 billion (USD1.3 billion) fund to support British defence and security exports. The "facility"...

AFPM has called off its annual meeting, slated to take place March 22-24 in Austin, as well as the International Petrochemical Conference, scheduled...

ACC is forecasting a 2.2% sequential decline in US industrial production in the first-quarter of 2020, according to estimates from chief economist...

DuPont maintained its adjusted earnings outlook for the first-quarter and fiscal year 2020, predicting that the impact from coronavirus disease...

Plan forms part of the European Green Deal.

For the year to date, chemical railcar traffic in North America is up 1.3% from 2019 and flat versus 2018.

Shortage of supply affects all regions.

Tanking oil prices are just one of several bearish fundamentals for US propylene, says IHS Markit.

US PE producers will remain globally competitive in a $30/bbl oil environment, says IHS Markit.

Including salt business in North and South America, Morton Salt and K+S Chile.

Realigns businesses, updates on US lithium project.

New production line in Ontario will take company's malic acid capacity to over 30,000 metric tons to meet forecast North American demand.

As price war with Russia gains momentum.

The Colombian Army has confirmed the purchase of several Hunter XL Mine-Resistant Ambush Protected (MRAP) vehicles designed and manufactured...

The UK Ministry of Defence has issued an initial Invitation to Tender (ITT) for a replacement for the British Army's vehicle-based Land Environment...

Based on lessons learned from fighting in the Donbass region, the Ukrainian Ministry of Defence (MoD) is seeking new thermobaric rockets and...

Key Points A US lawmaker floated preventing the US Air Force from reducing its legacy tanker fleet and suggested the service may have to recompete...

US Army leaders have cited cybersecurity and compatibility concerns as chief reasons not to move forward with integrating Rafael's Iron Dome...

Key Points The Pentagon is seeking a specific set of F-35 data from Lockheed Martin that covers performance such as average time between part...

One of the Spanish Navy's newest Meteoro-class Buque de Acción Marítima (BAM) offshore patrol vessels, SPS Audaz (P 45), has embarked on its...

Textron Aviation, WSU Tech, and the International Association of Machinists and Aerospace Workers (IAMAW) have jointly developed a new tooling...

The proposed $4.68-billion deal would make OMV the majority shareholder in Borealis.

Lockheed Martin Missiles & Fire Control conducted the second consecutive flight test of its candidate next-generation surface-to-surface missile...

The capability, cost and scheduling of Australia's AUD80 billion (USD47.2 billion) Future Submarine programme have been criticised in a report...

The Swedish and Finnish navies conducted a joint maritime situational awareness exercise on 2-8 March, taking command of each others' ships in...

The growing economic impact of coronavirus disease 2019 (COVID-19) has resulted in significant downgrades to IHS Markit's GDP growth forecasts....

Consumer solution orders in China point to a more "V-shaped" recovery.

In talks with value chain partners to increase availability.

Confirms long-term targets.

A rise in Saudi Arabia's crude production to 12 million b/d could add 4 million metric tons of LPG to annual worldwide supply, threatening US...

Plans to recycle domestic waste as well as from other parts of Central and Eastern Europe.

Plant already in production.

Developing new chemical recycling technology.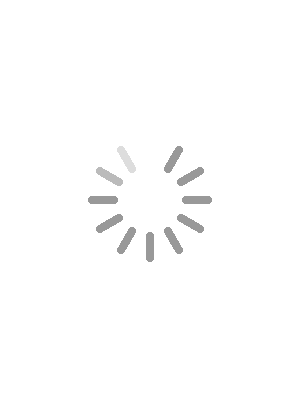 « Prev 1 2 3 4 5 . . Next »