Customer Logins
Obtain the data you need to make the most informed decisions by accessing our extensive portfolio of information, analytics, and expertise. Sign in to the product or service center of your choice.
Customer Logins
Find timely insights, commentary and special reports from industry leading experts and analysts.
The Ukrainian Armed Forces has received the first 15 upgraded T-72AMT main battle tanks (MBTs), the Ukrainian Logistics Command announced on...

Slovenia plans to stop the decline in its defence spending, according to the White Paper presented by the Ministry of Defence in Ljubljana on...

The US Navy (USN) said it has no plans to field Boeing's Multi-Mission Pod (MMP) aboard any of its intelligence, surveillance, and reconnaissance...

US aircraft parts supplier Arconic said on 27 January that it expects to finish dividing itself into two stand-alone, publicly traded companies...

The US Navy (USN) has deployed its Northrop Grumman MQ-4C Triton Broad Area Maritime System (BAMS) unmanned aerial vehicle (UAV) for the first...

Another three Advanced Weapons Elevators (AWEs) are working and being rigorously tested aboard aircraft carrier USS Gerald R. Ford (CVN 78)...

Alsalam Aerospace Industries, an aircraft maintenance, repair, and overhaul (MRO) firm in Saudi Arabia, said on 27 January that it has named...

Key Points The USAF gave Aerojet Rocketdyne hundreds of millions of dollars to develop its AR1 engine The engine has no customers and is not...

China's Sichuan Tengden Technology Company (Tengden) has completed initial testing of a three-engined variant of its medium altitude long endur...

Afghanistan is to receive an undisclosed number of Boeing CH-47 Chinook heavy-lift helicopters to help replace its ageing Russian-built inventory...

A US Air Force (USAF) E-11A Battlefield Airborne Communications Node (BACN) aircraft crashed in Afghanistan on 27 January, footage of the incident...

The United States and Japan have agreed to co-operate on "streamlining" Japanese procurements of US military equipment through the US governme...

Key Points The assassination of Major General Qassem Soleimani appears to signal a new harder military stance by the US towards Iran, which could...

RUAG Australia has upgraded and expanded its facilities near Melbourne, Victoria, to build hydraulic actuators for platforms including the Lockheed...

The US military dropped more munitions on Afghanistan in 2019 than in any other year over the past decade, figures released by Air Force Central...

The Bangladesh Navy (BN)-owned Chittagong Dry Dock Limited (CCDL) has invited expressions of interest (EoIs) by 29 February from foreign shipbuilders...

Retired US Marine Corps General Joseph Dunford, who until recently headed the Pentagon's Joint Chiefs of Staff, is joining Lockheed Martin's...

The first full-scale conversion course of five French Navy helicopter pilots graduated on 17 January at Lanvéoc-Poulmic Air Base in a ceremony...

Key Points An Iron Fist Light Kinetic (IFLK) round has successfully intercepted an APFSDS projectile in tests It is unclear how interchangeable...

The Royal Australian Navy (RAN) is proving out the humanitarian assistance and disaster relief (HADR) capabilities of its aviation training vessel...

Rafael displayed a more refined version of its Spike Firefly loitering munition during the International Armoured Vehicles (IAV) 2020 conference...

Israel's Controp Precision Technologies has won a tender to supply its iSKY-50HD electro-optical/infrared (EO/IR) system for fitment onto unmanned...

India's state-owned Ordnance Factory Board (OFB) is about to begin series production of an upgraded variant of the Indian Army's M46 towed field...

The Philippine Navy's flag-officer-in-command, Vice Admiral Robert Empedrad, has singled out the site currently occupied by Hanjin Heavy Industries...

The UK Royal Navy (RN) plans to start operations in March with a new unmanned autonomous capability for peacetime mine countermeasures (MCM)...

Key Points A ballistic missile attack on a military camp in Yemen's Marib governorate on 18 January killed 111 military personnel and wounded...

The Afghan National Defense and Security Forces (ANDSF) suffered "slightly" more casualties between 1 June and 31 October 2019 than during the ...

Bird Aerosystems, an Israeli company that develops special-mission aircraft solutions and airborne missile protection systems, announced on 14...

Burkina Faso faces a collapse similar to the one in northern Mali in 2012 if Europe does not substantially step up its military presence and...

Italian shipbuilder Fincantieri and the Qatari Ministry of Defence have agreed to jointly study and evaluate new technologies that could lead...

The first two HSI32 high-speed interceptors have arrived at Royal Saudi Naval Forces' (RSNF's) Ras Mishab base in the Gulf, the Saudi Ministry of...

The US Marine Corps (USMC) has received into service its first operational carrier variant (CV) Lockheed Martin F-35C Lightning II Joint Strike...

Chinese unmanned aerial vehicle (UAV) manufacturer Harwar has released images of its Zhanfu (Tomahawk) H16-V12 multi-rotor, vertical take-off...

Gunnar Wieslander, the head of Saab's Kockums naval business area for the past four years, is leaving the Swedish defence company. With Kocku...

The government of India is preparing to sell off another stake in missile specialist Bharat Dynamics Limited (BDL), a notice published recently...

The US Navy is planning to begin fielding the modernised and recertified Tomahawk Block V cruise missile from 2021, with the Block Va Maritime...

The US federal government has finalised new rules aimed at making it easier for US gun manufacturers to export some of their wares. For firearms...

A Swedish BAE Systems Bofors Archer 155 mm/52 artillery system integrated onto a German Rheinmetall MAN Military Vehicles (RMMV) HX2 (8×8) platform...

The US Army has awarded BAE Systems a USD400 million contract modification to cover the purchase of additional Armored Multi-Purpose Vehicles...

The German Army's Panzergrenadierbrigade (Armoured Infantry Brigade) 37 is training on off-the-shelf software to prepare for its digitalisation...

The UK's Ajax armoured fighting vehicle family is progressing through its trials and is on schedule to reach its initial operational capability...

Indra has opened a new 7,000 sq m dedicated radar factory in Spain where nearly 200 staff will work on both military and civil contracts, the...

Japanese Prime Minister Shinzo Abe announced on 20 January that the Japan Air Self-Defense Force's (JASDF's) space operations squadron will be...

The Portuguese government has completed the liquidation of the country's defence industrial holding company Empresa Portuguesa de Defesa (EMPORDEF)...

Russia's Engineering Troops are set to receive more than 600 systems in 2020, the service's commander, Lieutenant General Yuri Stavitskiy, told...

Saab has started assembly of the first aft-fuselage section of the T-7A Red Hawk for the engineering and manufacturing development (EMD) phase...

China's People's Liberation Army Navy (PLAN) is undertaking trials on a new search radar that may be intended for use on a future class of surface...

German Naval Yards (GNYK) has announced that it will take legal action against the German government in response to the selection of a Damen...

Indonesia's first indigenously assembled Nagapasa-class diesel-electric submarine, Alugoro (405) , has successfully completed the nominal diving...

The Regional Co-operation Agreement on Combating Piracy and Armed Robbery against Ships in Asia (ReCAAP) has again called on mariners to re-route...

Aero Vodochody expects a near doubling of its revenues year-on-year in 2020, attributable in part to backlog orders for maintenance, repair...

Boeing has confirmed that its AH-64E Apache attack helicopter has been down-selected for a potential programme in Bangladesh. Company officials...

The first Bell-Boeing CMV-22B Osprey carrier on-board delivery (COD) tiltrotor aircraft for the US Navy (USN) made its maiden flight on 21 January....

The US Defense Advanced Research Projects Agency (DARPA) and Dynetics are shifting their focus in the Gremlins programme to aerial recovery of...

General Dynamics Land Systems UK (GDLS-UK) has initiated a pilot innovation project for the United Kingdom's Ajax armoured fight vehicle (AFV)...

The Indian Ministry of Defence (MoD) has announced the inclusion of a scheme to promote innovation in small businesses into the country's military...

StandardAero, a US-based provider of aircraft maintenance, repair, and overhaul (MRO), has acquired aviation and industrial engine repairer TRS...

The United Kingdom has ordered a further four Airbus Helicopters H145 Jupiter training helicopters to add to the three already received, the...

US industrial conglomerate Curtiss-Wright has named longtime employee Lynn Bamford to the newly created, high-level position of president of...

The US Army may be taking a 'tactical pause' to reassess plans to acquire a replacement for its M2 Bradley Fighting Vehicle fleet, but the ser...

The Bundeswehr awarded Rheinmetall a EUR110 million (USD122 million) contract in December to extend the service life of the Marder infantry fighting...

Key Points The US Department of Defense (DoD) will replace the F-35's Autonomic Logistics Information System with a new effort A Pentagon watch...

The Royal Netherlands Air Force (RNLAF) air operations control station (AOCS) in Nieuw Milligen received the Signaal Multibeam Acquisition Radar...

Canada's CAE has named Raytheon executive Todd Probert as president of its Defence & Security Group. Probert replaces Gene Colabatistto, who...

The Ukrainian Ministry of Defence (MoD) has started trials of the 2S22 Bogdana, a wheeled self-propelled howitzer (SPH) armed with a 155 mm ordnance....

The Brazilian Navy inaugurated its new Antarctic station Estação Antártica Comandante Ferraz (EACF) on 15 January. The facility at King George...

The Civil Aviation Organization of Iran (CAOI) has confirmed that a Tor-M1 launched two missiles at Ukraine International Airlines Flight 752...

The Direction générale de l'armement (DGA), the French defence procurement agency, has received the first Nerva LG unmanned ground vehicles (UGVs)...

US industrial conglomerate EnPro Industries is selling naval engine builder Fairbanks Morse to private equity fund Arcline Investment Management...

Polish Minister of National Defence Mariusz Blaszczak handed 15 airdrop-capable 4×4 vehicles to the Polish 6th Airborne Brigade in Krakow on...

South Korea's Ministry of National Defense (MND) announced on 21 January its decision to temporarily expand the operational area of the Republic...

MIDS on Ship (MOS) programme, a BAE System platform designed to enable US Navy warships to employ Link 16 tactical datalink communications across...

Boeing has flown a Block 2-standard CH-47F Chinook heavy-lift helicopter for the first time with the Advanced Chinook Rotor Blade (ACRB), the...

The programme-of-record (PoR) for the four Eurofighter partner nations will shortly be concluded, with the final two air forces set to receive...

The Israeli Air Force (IAF) formally stood up a second unit to field the Lockheed Martin F-35I Adir combat aircraft, the service announced on...

The four operational Advanced Weapons Elevators (AWEs) on aircraft carrier USS Gerald R Ford (CVN 78) have performed 5,000 cycles and the US...

The US Navy (USN) is set to kick off a competition to acquire a new Medium Unmanned Underwater Vehicle (MUUV) designed to support both mine countermeasures...

Ansti Test Systems, a British company that makes test facilities for underwater breathing equipment, has been acquired by JFD, part of UK-based...

Raptor Scientific, a new US measurement and testing firm focused on aerospace and defence, has named industry veteran Derek Coppinger as its...

South Korea's Defense Acquisition Program Administration (DAPA) has outlined a new funding programme for small and medium-sized enterprises (SMEs)...

Egypt formally inaugurated a strategically significant new base complex on 15 January in an event attended by high-ranking dignitaries from allied...

The IronVision situational awareness system has been trialled on a modified Challenger 2 Streetfighter II for the first time, according to Elbit...

Shipbuilders and state acceptance trials for Russia's latest amphibious ship are to be combined to speed the vessel's entry into navy service....

The third time is not the charm for US Army's effort to replace the M2 Bradley Fighting Vehicle. The service is cancelling its Optionally Manned...

Key Points GDLS-UK has missed the target to deliver the first squadron set of Ajax vehicles by the end of 2019 This will delay training on the...

Following the Democratic Progressive Party's (DPP's) re-election in the 11 January Taiwanese presidential poll, the Chinese State Council's Taiwan...

Belgium has received nine Squire battlefield surveillance radar from the Netherlands Ministry of Defence (MoD), the Belgian MoD announced on...

The first of four Hamina-class missile fast attack craft (FAC), FRNS Tornio , has been delivered to the Finnish Navy following the completion...

France's Direction Générale de l'Armement (DGA) has ordered eight new diving tenders from Merré Shipyard for operation by the French Navy, the...

US shipbuilder Huntington Ingalls Industries (HII) and Israel's Rafael Advanced Defense Systems have recently announced several key personnel...

India's private-sector defence contractor Larsen & Toubro (L&T) has delivered ahead of schedule more than half of the 100 K9 Vajra-T 155 mm/52...

The Russian Ministry of Defence has contracted the KBP Instrument Design Bureau (Shipunov) to integrate the TKB-0252 Drozd-2 hard kill active...

Training with live ammunition is a critical element of ground forces training, but live-fire training has an inescapable risk factor and there...

Key Points Boeing is offering its Compact Laser Weapon System to the US Navy The weapon comes in both 2 and 5 kW configurations Boeing is promoting...

The Indian Air Force's (IAF's) newly inducted 'AH-64E(I)' Apache Guardian attack helicopters and Chinook CH-47F heavy-lift helicopters will participate...

The US Defense Advanced Research Projects Agency (DARPA) on 14 January announced the award to Lockheed Martin Missiles & Fire Control of a USD31.9...

Australia has transferred pilot and maintainer training for Lockheed Martin F-35A Lightning II Joint Strike Fighter (JSF) aircraft from the United...

The Ecuadorian Air Force has ordered eight Grob Aircraft G 120TP twin-seat turboprops to bolster its fleet of basic trainers. The aircraft will...

The inclusion of electric propulsion systems in future US Navy (USN) platforms, such as Columbia-class submarine, a guided-missile frigate, and...

The Indonesian government has approved an increase in the proposed defence budget for 2020, taking the allocation to IDR131.2 trillion (USD9.6...

Key Points The Indonesian Navy has submitted requests to equip five more Panther helicopters with anti-submarine, surface warfare capabilities...

China North Industries Corporation (Norinco), China's most important military vehicle manufacturer, said on 14 January that it had achieved its...

Naviris, the joint venture (JV) that Italy's Fincantieri and France's Naval Group recently created to co-operate on naval projects, is now "fully...

The first of the 'stretched' 7,500 tonne Type 052D (Luyang III)-class destroyers for China's People's Liberation Army Navy (PLAN) entered service...

Key Points Most of the DoD's F-35 supply chain will be out of Turkey by March This shows the US is serious about removing Turkey from the F-35...

The Korea Coast Guard's (KCG's) Five West Sea Islands Guard Unit has boosted its interdiction capabilities with two new fast interceptor craft....

Damen Schelde Naval Shipbuilding (DSNS) has been selected as the preferred bidder to build the German Navy's MKS 180 multirole combat ships...

The Raytheon AN/SPY-6(V)4 radar suite is ready to be backfit on the DDG 51 Flight IIA Arleigh Burke-class guided missile destroyers, Scott Spence...

The Department of Defence (DoD) in Canberra has announced that the AUD24-million (USD16.5-million) extension of the Royal Australian Navy's (RAN's)...

The Indian Navy (IN) announced on 13 January its decision to adopt a better quality of fuel for use by its surface and underwater platforms to...

The Malaysian Army has issued requests for bids from locally registered companies for the supply of vehicles for its special forces regiment....

A further two anti-submarine warfare (ASW)-capable Type 056A (Jiangdao)-class corvettes have entered service with China's People's Liberation...

Contracts worth AUD24.4 million (USD17 million) have been awarded to two Australian companies to supply equipment as part of a major chemical...

The relatively close maritime quarters of the Gulf and the accuracy of the Iranian weapons, particularly ballistic missiles, put US Navy (USN)...

In re-examining its 355-ship goal, the US Navy (USN) must consider how to shift costs away from high-end platforms to a larger number of smaller...

The US Army has finished evaluating Robotic Combat Vehicle light and medium (RCV-L and RCV-M) proposals, and has selected QinetiQ North America...

The value of permits issued to Australian defence exporters reached a record of nearly AUD5 billion (USD3.5 billion) in fiscal year (FY) 2018/19...

The Direction Générale de l'Armement (DGA) French procurement agency has officially awarded the signals intelligence (SIGINT) aircraft ARCHANGE...

Egypt now has the capability to aerial refuel combat aircraft, with an official video released by the Ministry of Defence (MoD) showing 'buddy-buddy'...

Leonardo has secured the US Navy's (USN's) TH-XX training helicopter replacement requirement, with a USD176.5 million contract awarded on 13...

An investigation into all Saudi nationals undergoing military training in the United States in the wake of the shooting at Pensacola Naval Air...

The US Army Requirements Oversight Council (AROC) has approved the acquisition of an undisclosed number of Rafael Advanced Defence System Spike...

US aircraft parts makers Hexcel and Woodward have announced plans to merge, saying the combined company will create efficiencies by offering...

The Aviation Industry Corporation of China (AVIC) posted record revenues and profit during 2019 on the back of enhanced efficiencies and continued...

Lockheed Martin recently gave USD4 million to PV Labs to help the small Canadian imaging technology firm develop improved aerial sensors. The...

Lockheed Martin will deliver 50 C-130J Hercules transport aircraft to the Pentagon and US Coast Guard (USCG) as part of a third multiyear award...

The US Army is investigating plans to field a Multi-Domain Task Force (MDTF) in the Indo-Pacific region next year and looking at options to base...

Finland has begun the flight test evaluation of the Eurofighter Typhoon as part of the Finnish Air Force's HX Boeing F/A-18 C/D Hornet replacement...

The Israel Ministry of Defense (IMOD) announced on 12 January that a series of trials of an improved Iron Dome air defence system had been completed...

Amid tensions between Washington and Tehran, Tokyo despatched two P-3C Orion maritime patrol aircraft (MPA) to the Middle East on 11 January...

The Russian Ministry of Defence (MoD) plans to spend about RUB1.5 trillion (USD24.54 billion) on the implementation of the State Defence Order...

The Korea Coast Guard (KCG) has taken delivery of at least six of eight 500-tonne Tae Geuk-class patrol vessels it ordered from Busan-based shipbuilders...

Key Points The US Army will reduce spending on FARA-CP government furnished equipment to make up for a FY 2020 spending reduction The programme's top o...

Lockheed Martin has named Steven Walker, former director of the US Defense Advanced Research Projects Agency (DARPA), as chief technology officer...

Key Points Indonesia has sent more warships and a submarine to the Natuna Islands, even as China appears to have backed down from a stand-off...

Scale models of the next-generation Project 585 (Laika-class) nuclear-powered ballistic missile submarine (SSBN) under development for the Russian...

Three major UK nuclear weapons and submarine infrastructure projects have been hit by 115% cost increases and faced delays of more than 19 months...

The first batch of Russia's 2S35 Koalitsiya-SV 152 mm self-propelled howitzer (SPH) has completed its preliminary company trials ahead of fa...

UK aerospace engine manufacturer Rolls-Royce is developing "world-first" technology for the Tempest future fighter project, the company announced o...

The US Department of Defense (DoD) is "assessing methods" to improve the sharing of security-related information with contractors, according t...

An IHS Markit source reported on 8 January 2020 that jihadist group Harakat al-Shabaab al-Mujahideen (Al-Shabaab) likely intended to attack unspecified...

While the commander of Iran's missile force has said the ballistic missile attacks on Iraqi bases early on 8 January were not intended to ki...

The Russian Ground Forces will receive BMP-2 and BMP-3 infantry fighting vehicles (IFVs) upgraded with the unmanned Epokha and Berezhok combat...

The head of the Civil Aviation Organisation of Iran has rejected claims that an Iranian air defence system shot down Ukraine International Airlines...

Russian Airborne Troops (VDV) are completing development of a new command, control, communications and computer (C4) system in 2021 for their...

Russia's Baltic Fleet will declare its upgraded Kamov Ka-27M ('Helix') anti-submarine helicopters operational later this year. The fleet's 396th...

The Australian Department of Defence (DoD) is to initiate efforts to involve local industry in the Land 400 Phase 3 project to replace the Australian...

Chile looks set to contract the supply of satellite imagery to a third-party, rather than procure a new satellite as previously planned. Jane's was t...

A Bell 212 helicopter, belonging to the Peruvian Air Force (Fuerza Aérea del Peru: FAP), has been deployed to Peru's scientific base in Antarct...

A South African Air Force (SAAF) Lockheed Martin C-130 Hercules airlifter crashed on landing at Goma Airport in the Democratic Republic of the...

The Israel Ministry of Defense announced on 8 January that its investment in laser technology has led to a breakthrough that paves the way for...

The US State Department has approved a potential USD2.75 billion Foreign Military Sale (FMS) of Lockheed Martin F-35B short take-off and vertical...

Turkey has begun deploying military personnel and hardware in support of Libya's Government of National Accord (GNA), President Recep Tayyip...

The Peruvian state-run shipyard Servicios Industriales de la Marina (SIMA) commenced the modernisation process of BAP Antofagasta (SS-32), one...

The Guatemalan government inaugurated on 3 January the country's first shipyard (Astillero Naval de la Marina de la Defensa Nacional), in th...

The US Navy (USN) remains committed to reaching a 355-ship fleet, Acting USN Secretary Thomas Modly affirmed in his 9 January service Vector...

US cyber officials remain on alert for additional retaliatory strikes against key government or civilian networks, as tensions between Washington...

China's Ministry of National Defence (MND) announced on 3 January that nine Chinese cities in the Pearl River delta have signed an agreement on th...

Key Points A year after beginning final operational trials, the Russian 29B6 'Konteyner' OTHR system began full combat duty in Kovylino in Mordovia...

The number of Chinese government vessels entering the contiguous zone of the Japanese-controlled but Chinese-claimed Senkaku/Diaoyu islands reached...

Swiss company RUAG is selling its civil aviation maintenance site at Locarno Airport so its new maintenance, repair, and overhaul (MRO) unit...

The Brazilian Navy will field its INSITU ScanEagle long-endurance fixed-wing unmanned aircraft system (UAS) from the Niterói-class frigates and ...

The head of Park Aerospace said on 9 January that his small US-based company has begun working on a 'secret' Lockheed Martin development programme. ...

Key Points Bell performed its first autonomous V-280 flight in December with a pair of 20 minute sorties The US Army will select two competitors...

Key Points The Philippines is preparing a newly received OPV for its first rescue mission The country's armed forces have also been instructed to pr...

Amid ongoing tensions between Tehran and Washington, China's People's Liberation Army Navy (PLAN) and the Pakistan Navy have deployed warships to...

Northrop Grumman has completed initial at-sea testing of its AQS-24B minehunting sonar using a new deploy and retrieval (D&R) payload, the com...

Pakistan's Standing Committee on Defence Production has outlined requirements for the Pakistan Aeronautical Complex (PAC) to become more effic...

The United States retains concerns that India's procurement of the Almaz-Antei S-400 Triumf self-propelled surface-to-air missile (SAM) syste...

Elbit Systems announced on 7 January that it has been awarded an initial contract from the Israeli Ministry of Defense (MoD) to provide Iron...

The US Air Force (USAF) has issued a request for information (RFI) to develop the Stand In Attack Weapon (SiAW) to equip the Lockheed Martin...

General Dynamics European Land Systems-Santa Bárbara Sistemas (GDELS-SBS) is set to continue looking for ways to win the contract for Spain's new 8×8 Dr...

The first Eurofighter combat aircraft configured for Kuwait made its maiden flight towards the end of 2019, the company announced. Instrumented...

Russia's Ministry of Defence announced on its website on 8 January that its ground forces will receive 40,000 new AK-12 assault rifles durin...

Indra is expanding its presence in the cyber security sector with the announcement on 8 January that it is acquiring fellow Spanish company SIA....

The United Kingdom is to upgrade its Lockheed Martin F-35 Lightning II Joint Strike Fighter (JSF) combat aircraft with the new Distributed Aperture...

Since early January 2020, the United States has taken steps to reinforce its land and air capabilities in the Gulf region. Key developments include...

China's People's Liberation Army (PLA) has issued an invitation to tender for the procurement of a laser-based weapon pod, as reflected in an entry...

France is blocking missile development with Turkey while production of the Altay main battle tank (MBT) has been delayed because of the lack...

US law prohibits Pentagon from using or procuring Chinese UAVs and services The United States' fiscal year 2020 National Defense Authorization Act (...

Iranian Supreme Leader Ayatollah Ali Khamenei has described the ballistic missile attacks on two Iraqi bases hosting US forces early on 7 January...

The Islamic Republic of Iran Navy has equipped one of its ageing Alvand-class (Vosper Mk 5) frigates with new indigenously developed combat systems....

Ansar Allah Better known as the Houthis, Ansar Allah has been provided with both arms, training, and manpower by Iran. The most serious threat...

Turkey's Presidency of Defence Industries (SSB) announced on its website on 2 January that it had signed a TRY900 million (USD151.3 million) contr...

The UK's ambitious plans to field an operational 'swarming drone' capability by the middle of this year looks to be in doubt as the experiment...

Key Points Iran fields a range of imported, improved, and indigenous anti-ship weapons These weapons provide a range of options and anti-access...

On 6 January Bolivian Defence Minister Fernando Lopez announced that, due to the post-electoral crisis that Bolivia experienced last year, the...

Special forces and scout units within China's People's Liberation Army Ground Force (PLAGF) and People's Armed Police (PAP) appear to be incr...

Eurocorps took over command of the NATO Response Force (NRF) Land for 2020 during a ceremony in Strasbourg, France, on 8 January, the multinational...

US President Donald Trump said the United States will impose additional sanctions on Iran instead of retaliatory military strikes, at least for...

To fight wars in the Middle East in previous decades, the United States was able to tap a robust logistics network to transport personnel and...

The US air strike on 3 January that killed Quds Force commander Major General Qasem Soleimani near Baghdad International Airport immediately...

US-based Cubic Corporation has completed its previously disclosed acquisition of Pixia Corporation, which provides imagery management software...

An American industry group is asking the US departments of defence and state to regularly share updated threat information with government contractors...

Dassault Aviation delivered 66 airplanes in 2019, up from 53 the year before, the French company announced on 7 January. Dassault said it provided...

Key Points Indonesia has kicked-off the procurement process for a new class of offshore patrol vessels The vessels will fill the perceived operational...

Iran retaliated for the assassination of a top general by launching more than a dozen short-range ballistic missiles at two Iraqi bases housing...

UK-based TT Electronics has acquired a US business that designs and builds power products for aerospace and defence. TT announced on 7 January...

Key Points Pakistan has bolstered its aerial maritime patrol capabilities by inducting another ATR-72 aircraft, and the LUNA NG unmanned system...

The South Korean presidential office has announced a new government position to drive defence industrial development within the country. The...

Textron Aviation has acquired Australian maintenance, repair and overhaul (MRO) specialist Premiair Aviation Maintenance, it was announced on...

The Islamic Republic of Iran Air Force (IRIAF) fields an inventory of outdated and increasingly unserviceable aircraft types that were mostly...

The China Academy of Aerospace Aerodynamics (CAAA) – the unmanned aerial vehicle (UAV) development arm of defence prime China Aerospace Scien...

Recent Iranian ballistic missile attacks against US forces at Iraqi sites highlight the increased threat US naval forces could face as tension...

Bangladesh is to receive the last of five UK-surplus Lockheed Martin C-130J Hercules transport aircraft in the coming weeks, the UK Ministry...

Key Points The Department of Defense and Lockheed Martin agreed to a new F-35 sustainment deal The F-35 programme is struggling to get control...

Singapore Technologies Engineering (ST Engineering) has restructured its US subsidiaries in line with the company's efforts to optimise busin...

Two major business groups are urging a United States court to overturn an administrative board's decision that they assert could jeopardise defen...

Robotic Research, a Maryland-based developer of autonomy and robotic technologies catering to commercial and government customers, has taken...

Key Points Although artificial intelligence is becoming an increasingly prevalent tool in the military and security spheres, its use by malicious...

Key Points Russia's LRA is undergoing a renaissance that saw it thrust centre-stage in Moscow's campaign in Syria during 2015–17. Operations ...

DroneShield has been shortlisted through the US Army's Expeditionary Technology Search (xTechSearch) programme to collaborate on artificial intel...

Marshall Aerospace and Defence Group (ADG) has been awarded a multi-year contract to support the Kuwait Air Force fleet of KC-130J tanker-transport...

The French Ministry of Defence (MoD) announced in a press release on 6 January the award of a EUR44 million (USD49 million) contract to Glock...

A Pakistan Air Force (PAF) FT-7 advanced jet trainer crashed on 7 January near the district of Mianwali in Pakistan's Punjab Province, killi...

Lockheed Martin delivered 134 F-35 Lightning II Joint Strike Fighters (JSFs) in 2019, exceeding the joint government and industry goal for the...

The US Navy (USN) is soon to receive the first Boeing F/A-18E/F Super Hornet Block 3 testbed aircraft. A representative from Boeing told Jane's on 7 ...

The Egyptian military released footage of Ka-52 Alligator attack helicopters operating from one of its Mistral landing helicopter dock (LHD)...

South Korea has redeployed a Patriot missile unit from a southeastern region to central Seoul, the Yonhap News Agency reported on 7 January Operated...

Russia's Airborne Troops (VDV) have begun to receive new 'heavy drop' systems for parachuting regular-sized armoured vehicles with their crews ...

African customers have ordered patrol boats that have been built by Vietnamese shipyards, the country's Tuổi Trẻ newspaper reported on 2 Jan...

The United States is sending six Boeing B-52H Stratofortress strategic bomber aircraft to Diego Garcia in the Indian Ocean for possible strikes...

The Serbian Ministry of Defence (MoD) published photos of the prototype of the upgraded M80AB1 infantry fighting vehicle (IFV) at a demonstration...

The US airstrike killing Iranian Major General Qasem Soleimani at Baghdad International Airport on the night of 2–3 January marks a significant escal...

Denmark's Systematic is releasing a maritime add-on module as part of the latest 6.10 release of its SitaWare Headquarters command, control, commu...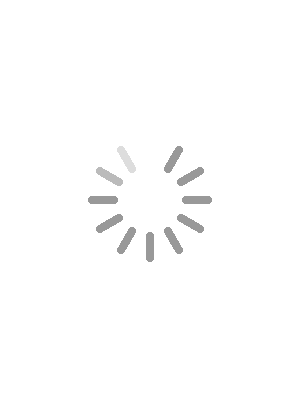 « Prev

1 2 3 4 . . Next »