Customer Logins
Obtain the data you need to make the most informed decisions by accessing our extensive portfolio of information, analytics, and expertise. Sign in to the product or service center of your choice.
Customer Logins
Find timely insights, commentary and special reports from industry leading experts and analysts.
Acquisition was originally announced in July.

Strengthening specialty ingredients capabilities.

Reinforcing CDMO business.

Riyadh can still sell more shares to foreign government entities despite contractual 12-month lockup.

Persson to take over from long-time incumbent Holm, who is resigning due to other commitments.

The Republic of Singapore Air Force (RSAF) ceased operating its four Boeing KC-135R Stratotanker aircraft in June, with the new A330 Multi-Role...

Riyadh can still sell more shares to foreign government entities despite contractual 12-month lockup.

Key Points Australia's third air warfare destroyer has concluded its sea trials The vessel will be delivered to the Royal Australian Navy in Fe...

Boeing has named Scott Carpendale as vice president and managing director of Boeing Defence Australia (BDA). Carpendale succeeds Darren Edwards...

Garden Reach Shipbuilders and Engineers (GRSE) has laid down the first of four survey vessels on order for the Indian Navy. Keel for the vessel...

Curtiss-Wright is prepared to invest up to USD1.6 billion to acquire other businesses and is looking at potential deals in several sectors, including...

South Korean shipbuilder Hyundai Heavy Industries (HHI) has launched the third of eight Daegu (FFX-II)-class guided-missile frigates on order...

Japan is focusing on building its defence export profile through transfers of components and subsystems while continuing efforts to secure an...

The UK Ministry of Defence (MoD) is moving forward with plans to deliver a new unmanned autonomous capability for peacetime mine countermeasures...

India's Ministry of Defence (MoD) has signed a INR200 billion (USD2.8 billion) contract with the state-owned Ordnance Factory Board (OFB) to li...

The Burundian contingent serving with the African Union Mission in Somalia (AMISOM) has taken delivery of 10 Springbuck Heavy Duty (HD) mine-resistance...

Australia firm Quickstep Holdings Limited has entered an agreement with US-based Radius Engineering to collaborate on setting up a facility in...

NATO's naval centres of excellence are evolving against a changing strategic backdrop, with militaries increasingly focused on the potential for p...

The third and final Hobart-class Air Warfare Destroyer (AWD) on order for the Royal Australian Navy (RAN) is set to be handed over to the service...

NATO's train-the-trainer mission in Iraq is making progress on several fronts, including ordnance disposal, equipment codification, and cyber...

Randall Schriver, the US Assistant Secretary of Defense for Indo-Pacific Security Affairs, has accused China of failing to enforce UN Security...

The Spanish government has given the go-ahead to buy a final two Sikorsky SH-60F Seahawk helicopters as part of a stopgap measure to cover the...

The Spanish Army is to receive a rapidly deployable portable chemical laboratory from Indra, the company announced in a press release on 7 November....

Vietnam's Z111 factory has launched a modernisation of the armed forces' inventory of AK-47 assault rifles in a move aimed at making the weapons...

Chemicals M&A volumes and values both rose strongly on a year-on-year (YOY) basis during the second-quarter of 2019, according to CW data. Deal...

Earnings per share of $0.16 missed the average analyst estimate of $0.19.

Sumitomo Chemical America announced today that it has joined cleantech incubator Greentown Labs (Somerville, Massachusetts) as a "Terrawatt-level...

Using country's large phosphate reserves.

Cost of key inputs declined by more than prices of Ercros products.

Supported by nitric acid plant expansion.

Maintains membership of three other American associations.

Cumulative nine-months' losses huge.

German subsidiary could be valued at up to Euros 1 billion as Air Liquide looks to streamline its operations, according to Reuters.

To head development and R&D department.

Switched location from Maharashtra to Gujarat.

Company reports growth across global operations.

Companies will evaluate where Celanese can develop new product applications for use in Oriental Yuhong's waterproofing business.

Decrease in ASP was mainly due to the lower price of raw materials.

Volume for AN grew by 3% YOY to 1.68 MMt in Australia Pacific & Asia region.

Elastomers and performance plastics segment achieved lower profitability.

Company reported good good growth across all segments and regions.

South Korean shipbuilder Hyundai Heavy Industries (HHI) and the Philippines Department of National Defense (DND) have signed an agreement to...

Iran has told the International Maritime Organization (IMO) that three of its tankers have been attacked in the Red Sea this year, the Wall Street...

The United Arab Emirates (UAE) is set to receive additional Boeing CH-47F Chinook medium/heavy-lift transport helicopters, with US State Department...

Coalition Task Force (CTF) Sentinel, the multinational maritime security mission for the waters around the Arabian Peninsula, announced on 7...

Up-armoured Alvis Warrior infantry fighting vehicles (IFVs) have been deployed to Estonia as part of a rotation of the equipment for the UK-led...

The number of Royal Australian Navy (RAN) personnel has increased by more than 1,000 in less than two years, according to the Department of Defence...

Northrop Grumman announced on 6 November that has been awarded a three-year contract by the Australian Defence Force Tactical Data Link Authority...

South Korean shipbuilder Hyundai Heavy Industries (HHI) has launched the second and final José Rizal-class multirole frigate on order for the ...

Ukraine will spend 3% of GDP on defence in 2020, totalling UAH136 billion (USD5.539 billion), Defence Minister Andriy Zahorodniuk said during...

Australia handed over a Guardian-class patrol boat to the government of the Solomon Islands in a ceremony held on 8 November at the facilities...

The Israel Defense Forces' (IDF) Operations Branch has been making increasingly effective use of a battle simulation computer system, an offic...

The Ukrainian President Volodymyr Zelensky has instructed the Ukrainian cabinet of ministers to consider an extension to the BTR-4E armoured...

The Bulgarian government decided on 6 November to purchase two used Tripartite-class minehunters from the Netherlands for nearly EUR2 million...

The Rheinmetall Group's sales grew 3.1% to EUR4.3 billion (USD4.7 billion) in the first nine months of this year, as gains in the Defence secto...

UK Royal Navy (RN) personnel have begun flying mini-unmanned aerial vehicles (UAVs) from an airfield in Cornwall as part of the service's exper...

Key Points The US Air Force plans to invest heavily over the next five years on digital architecture and both offensive and defensive space capabilities...

Triumph Group, which makes and repairs aircraft parts, is pursuing several opportunities to grow its share of robust US defence spending, according...

Key Points The USAF is planning a communications test between a F-22 and F-35, both of which use different languages and frequencies to exchange...

Italian naval shipbuilder Fincantieri reported a 9.7% increase in revenues in the first three quarters of 2019 on 7 November, when it released...

Italy's defence and aerospace manufacturer Leonardo published financial results covering the first nine months of its 2019 financial year on...

The US Navy (USN) continues to face capacity issues in trying to keep its ships maintained, Huntington Ingalls Industries (HII) CEO Michael Petters...

The keel for the first planned US Navy (USN) Flight III Arleigh Burke-class guided missile destroyer Jack H Lucas (DDG 125) was ceremoniously...

Key Points South Korea has launched a second José Rizal-class frigate on order for the Philippine Navy The vessel is on track for delivery in 2...

The medal honors an individual whose leadership, commitment, and contributions have been responsible for substantial progress and performance...

The outage appears to be tied to the explosion at Dow's Glycol 2 unit at Plaquemine.

Element Solutions, the former electronic chemicals business of Platform Specialty Products, today reported a third-quarter net loss of $6 million...

The company indicated that organic growth was essentially flat for the quarter due to industrial weakness with volume growth driven by plant...

Excluding one-time asset transactions, net income was C$9.7 million, up from C$0.8 million in the year-ago period.

On track with phosphoric acid project in China.

Market faced disruption in 2017-18 due to an adiponitrile feedstock shortage.

Higher demand for Solvay's products from the aerospace industry mitigated weakness for products supplied to the automotive, electonics sectors....

Ahead of a larger transaction.

Net profit down by 51.4% YOY.

The chemicals business was affected by the decline in the basic chemicals market.

PE price was impacted by global economic slowdown and US-China trade tension.

Market deceleration affected YOY results.

Net profit down by 31% YOY.

Air Liquide will provide Sinopec with its hydrogen supply chain, from production and storage to distribution.

The Osan tech center will have more than 60 laboratories to test petchem products

Amines volume grew 23% YOY.

Net profit plunges 66% YOY.

Reports a net loss of 97 million baht.

The strategy, which also includes financial targets through 2024, follows a portfolio review launched by new CEO Ilham Kadri.

Process to be used at Ningbo, China.

The Australian Army has selected Systematic's SitaWare Headquarters (HQ) software to enhance its deployable command-and-control (C2) capabilities, the c...

The UK Ministry of Defence (MoD) has abruptly halted the international competition for up to three new Fleet Solid Support (FSS) ships for the...

Airbus has revealed for the first time a secret unmanned aircraft it has developed as a stealth-testbed for the German government. The Low Observable...

The Pakistan Navy (PN) announced on 5 November that it conducted a test-firing of its Zarb land-based anti-ship cruise missile (ASCM) system...

The Malaysian Ministry of Defence (MoD) has said it is implementing new policies to ensure that defence procurement is free of corruption. It...

The Subaru Corporation has announced strong gains in the first half of fiscal year (FY) 2019–20, partly supported through growth in its aeros...

The US Justice Department announced on 5 November that it has created an inter-agency partnership to investigate and prosecute bid-rigging conspiracies...

Japan's Acquisition, Technology & Logistics Agency (ATLA) has confirmed plans to establish in the next few months a dedication division to support...

The Australian Department of Defence (DoD) is seeking to drive a growth in defence industry skills through a new forum inaugurated in Perth on...

Saab flew its Electronic Attack Jammer Pod (EAJP) on the Gripen combat aircraft for the first time on 4 November, the company announced. According...

Key Points Norway declared IOC for its F-35As on 6 November It becomes the third European nation to declare initial capability after the UK and...

Saab has begun flight testing of a low-band Electronic Attack Jammer Pod (EAJP) developed as part of the company's Arexis family of fast-jet elect...

New Delhi and Moscow have agreed to imminently upgrade after-sales service facilities for Russian materiel in service with the Indian military...

The Syrian military recovered a Stunner missile launched by Israel's David's Sling air-defence system, China's Sina website reported on 2 Nov...

The Pakistan Navy (PN) has commissioned a new 3,000-ton survey ship named PNS Behr Masah . The 80.8 m-long vessel, which was built in China by...

US Secretary of Defense Mark Esper has called on private companies and academia to help the US military in the race against China for dominance...

The UK Ministry of Defence (MoD) released an initial request for information (RFI) on 31 October for new weapon locating radar systems being...

US-based Huntington Ingalls Industries (HII) announced on 7 November that its third-quarter revenue totalled USD2.2 billion, up 6.5% from a year...

With the US House of Representatives set to begin public impeachment hearings for President Donald Trump, the military services are ramping up...

The Organisation for Joint Armament Cooperation (OCCAR) and Rheinmetall-Krauss-Maffei Wegmann (KMW) joint venture Artec signed a GBP2.8 billion...

US defence contractor Raytheon plans to sell its Forcepoint cyber-security firm at some point but has no specific time frame for doing so, according...

The Ugandan People's Defence Force - Air Force (UPDF-AF) has upgraded its training facilities at Gulu Air Base in the Northern region, it wa...

Airbus Defence and Space (DS) announced an improved variant of the A330-200 Multi-Role Tanker Transport (MRTT) aircraft during the annual Trade...

Images have emerged in Chinese state-owned media showing at least two People's Liberation Army Air Force (PLAAF) Shenyang Aircraft Corporation J-11B...

The UK-led Joint Expeditionary Force completed its first operational maritime deployment during 2019. Dr Lee Willett considers how the concept's focus...

Hitting the right mix of network and communication platforms, systems, and capabilities for US Army ground units will be one of several key objectives...

Air Products says it has signed a memorandum of understanding (MOU) with the Royal Commission for Jubail and Yanbu, an arm of the Saudi government....

Albemarle today reported third-quarter net income up 19.5% year-on-year (YOY), to $155.1 million, on sales up 13.1%, to $879.7 million. Adjusted...

US manufacturers showed greater confidence in output growth over the coming year, says IHS Markit.

On a four-week basis, chemical rail traffic declined 4% YOY.

Standard rayon fiber prices dropped to a historic low in the third quarter on capacity expansions, weaker demand.

Livent says it has signed a memorandum of understanding (MOU) with LG (Seoul, South Korea) for a multi-year supply of lithium. The deal will...

Lithium maker Livent today reported third-quarter net income down 40.0% year-on-year (YOY), to $18.0 million, on revenue down 12.8%, to $97.7...

Working on plans to list Syngenta on Shanghai stock exchange.

Adjusted earnings per share came to $0.08, down from $0.32 in the year-ago period and ahead of the average analyst estimate of $0.03.

Adjusted earnings per share came to $0.36, short of the average analyst estimate of $0.71.

GCP Applied Technologies reports third-quarter net income of $16.7 million, down 34.2% year-on-year (YOY), on reduced building materials demand...

More than 50,000 visitors to trade show in Frankfurt.

Challenging market environment in EMEA, North America; full-year earnings growth will be at low end of forecast range.

LyondellBasell supplyign LDPE and EVA copolymers technology.

Plans to turn it into petchems complex.

To improve competitiveness.

Enters US specialty gases market.

No positive signals expected.

EBITDA rises 63% YOY despite lower volumes, company expects improved fourth-quarter results driven by improving tanker fundamentals.

SCG Chemicals sold a combined 475,000 metric tons of PE and PP in the quarter.

With an investment of more than €30 million, the plant at Songdo will become a global production hub for the electronics business of Henkel Adhesive...

Sales of petchem products decreased due to a fall in market prices in Asia.

Revenue dropped 18% YOY to Rs13.71 billion.

However, operating units achieved lower profitability.

Operating profit falls 49% YOY.

Maintenance shutdowns at a naphtha cracker and derivative plants, US-China trade tension hits materials sector.

Slowdown in global automotive sector hits mobility business.

UAVOS in October flight tested in Belarus a modified version of its ApusDuo high-altitude platform system (HAPS) aircraft that features a 14...

Key Points Myanmar had weapons of mass destruction programmes before the end of military government in 2011, with limited activity unequivocally...

Sudan's first satellite has been successfully launched into orbit, the country's ruling Sovereign Council announced on 5 November. "The satell...

Taiwan transferred on 1 November a Bell 407 helicopter to the Paraguayan Air Force, which will be utilised by the service's helicopter unit ...

Polska Grupa Zbrojeniowa (PGZ – Polish Armaments Group) intends to complete the consolidation of two of its enterprises in 2020. Plans to me...

The UK Ministry of Defence (MoD) has officially launched the Service Delivery Wrap (SDW) competition in support of the Skynet 6 satellite communications...

Russia's Central Aerohydrodynamic Institute (TsAGI) announced on 5 November that it had completed the manufacture of an aerodynamic model of it...

Russian President Vladimir Putin visited the Yantar Shipyard, a subsidiary of United Shipbuilding Corporation (USC), in St Petersburg on 31 October...

Russia's Admiralty Shipyards, a subsidiary of United Shipbuilding Corporation, laid keels of two new Project 636.3 diesel-electric submarines, Ufa a...

The German government on 30 October approved draft "legislation on accelerated procurement in the area of defence and security and on the optim...

General Dynamics expects revenue at its Electric Boat unit to double over the next decade as the Columbia-class ballistic missile submarine programme...

Key Points The US Air Force plans to invest heavily over the next five years on digital architecture and both offensive and defensive space capabilities...

Airbus and its partners aim to finalise the scope and price of the European Medium-Altitude Long-Endurance (MALE) Remotely Piloted Air System...

The Iraqi Air Force has returned the Beechcraft T-6 Texan II turboprop training aircraft to service after a four-year gap, the Iraqi Ministry...

Japan's Kawasaki Heavy Industries (KHI) has launched the second Soryu-class diesel-electric attack submarine (SSK) for the Japan Maritime Self-...

The Russian army has received the first batch of upgraded T-80BVM main battle tanks (MBTs) from JSC Omsk Transport Machine-Building Plant (Omsktransmash)...

The US Navy (USN) has begun land-based testing of its new AN/SPN-50(V)1 Shipboard Air Traffic Radar (SATR) at the Naval Air Warfare Center Aircraft...

Olivier Andries will succeed Philippe Petitcolin as CEO of Safran from 1 January 2021, following a one-year transition period beginning on 1...

Key Points Martin-Baker will not protest an upcoming US Air Force contract for its Next Generation Ejection Seat programme The contract could...

Ukroboronprom has pledged to eradicate payroll issues that have resulted in almost one-third of its component organisations owing wages to staff....

Airbus Defence and Space (DS) has disclosed details of a new variant of the C295 transport and special mission aircraft, with Canada as the launch...

An article published in the Chinese bi-monthly magazine Modern Ships illustrating how a Xian H-6N strategic bomber would carry an air-launched...

Indra recorded a 4.3% year-on-year (y/y) increase in sales to EUR741 million (USD822 million) in the third quarter (Q3) of 2019, although its...

Kratos Defense & Security could experience delays in some of its production programmes if the US Congress cannot reach a budget agreement for...

Indian Defence Minister Rajnath Singh has called on Russian defence companies to strengthen links with Indian counterparts in producing military...

The Indonesian Air Force (Tentara Nasional Indonesia – Angkatan Udara: TNI-AU) is planning to procure two squadrons of Lockheed Martin's F-16V...

Key Points The Republic of Singapore Navy has received its final Independence-class Littoral Mission Vessel Progress of all eight vessels are...

Three more companies have joined Spanish defence industry cluster CID (Clúster de la Industria en Defensa). The addition of cyber-defence and ...

ThyssenKrupp Marine Systems (TKMS) has announced plans to invest EUR250 million (USD277.2 million) by 2023 in its main shipyard in Kiel. The...

The Israeli Ministry of Defense (MoD) announced on 6 November that it will purchase a large floating dock from Israel Shipyards as part of a...

Serbia lacks the funds to procure the S-400 air-defence system from Russia but is on track to receive Pantsir-S1 surface-to-air missiles, according...

Sales declined 23% YOY to $922 million, mainly on the pass-through of lower costs, but also because of lower volumes in all segments except latex...

Chemours expects soft economic conditions heading into 2020. "We are anticipating continued pressure on the macros," Chemours president and CEO...

Univar Solutions today reported net income of $2.5 million, compared with net income of $49.6 million in the year-ago quarter, due mainly to...

Nexeo already distributes for DSM in Europe.

Fertilizer producer Nutrien (Saskatoon, Saskatchewan, Canada) reports third-quarter net earnings of $141 million, up from a loss of $1.0 billion...

Mosaic (Tampa, Florida) reports a third-quarter net loss of $44 million, compared to net earnings of $247.5 million in the year-ago quarter....

Sales totaled $1.071 billion, down 9.6% YOY from $1.185 billion.

Sale agreed by works council on condition of job security and investment at Trostberg.

Earnings per share of $1.22 beat the average analyst estimate of $1.03.

McDermott confirms large master licensor contract for Amiral in Saudi Arabia.

The acquired business, DCS Pharma, supplies the pharmaceutical and nutraceutical industries across eight countries.

Capacity upgrade is part of company's strategic push for its adhesives and binders business.

Adjusted net income and sales fall, company flags challenging market environment for automotive and coatings sectors.

Natural gas chemicals business swung to an operating loss of ¥500 million.

$50 million investment is planned for the new plant.

Net profit rises by 56% YOY, chemical sector operating profit doubles.

Operating EBITDA declines by 39% YOY.

Deal underscores Adama's commitment to raise its presence in European market.

The US military opened its new air base in Niger on 1 November, US Africa Command (AFRICOM) announced. The base is just south of the city of...

The Patria Group's net sales rose modestly in the first nine months of the year, but operating profit nosedived due to "delays in certain international...

Investment driven by rising demand for water-soluble and biodegradable films, it says.

EBITDA meets estimates, full-year outlook confirmed.

India has successfully operationalised a land-based prototype (LBP) of an indigenously developed air independent propulsion (AIP) system, the...

Thailand has outlined a commitment to ensure that technology transfers are secured in all major defence procurement programmes. The policy is...

South Korea's Defense Acquisition Program Administration (DAPA) has announced a list of 'offset target projects' for 2020–21. The list, recently made...

Construction of a 'next-generation High Performance Computing Centre (HPCC)' for the Australian defence establishment will begin in November...

The Australian government has awarded an AUD5.2 million (USD3.6 million) Defence Innovation Hub contract to AVT Australia to develop a system...

The US Army is to trial elements of its Tactical Intelligence Targeting Access Node (TITAN) during the 'Defender-Europe 20' exercise in April–Ma...

The Republic of Korea Army (RoKA) has suspended flight operations of its Korea Aerospace Industries (KAI) KUH-1 Surion multirole medium helicopters...

Airbus has revealed a stealth unmanned aerial vehicle (UAV) demonstrator aircraft that it has been developing in secret for over a decade. The...

Key Points Boeing expects its KC-46A delivery pace to gradually slow to where it is delivering about 1–2 aircraft per month by late 2020/early 2021 ...

Swiss Social Democrat (SP) members of parliament (MPs) have proposed the country procure Leonardo's M-346FA light combat aircraft, followed by an...

The United Arab Emirates (UAE) has incorporated 25 of the country's defence manufacturers into a single entity called Edge. The launch of Ed...

Airbus Defence and Space (DS) has showcased a new electronic attack and counter-ground-based air defence variant of the Eurofighter combat aircraft...

US Army soldiers' heavy battlefield loads could be dramatically cut after the service picked General Dynamics Land Systems (GDLS) to build its '...

The German government is to replace its entire fleet of Tranche 1 Eurofighter combat aircraft under a new project revealed by Airbus Defence...

For the first time, Egyptian President Abdel Fattah el-Sisi has said that military-owned industrial organisations could be included in the country's priva...

Raytheon Missile Systems will be awarded a contract to provide the Qatar Emiri Air Force (QEAF) with initial integrated logistics support and...

A company owned by the Hungarian government has acquired Austrian mortar manufacturer Hirtenberger Defence Systems (HDS), giving Hungary arms-making...

An independent assessment of the United Kingdom's naval shipbuilding strategy has recommended that construction of a wider range of vessels shoul...

For the second consecutive year, South Korea and the United States plan to reduce the scale of their joint aerial drills to ease tensions with...

UAV Turbines is developing a microturbine engine specifically for Group 3 unmanned aerial vehicles (UAVs), and the company believes the engines...

UAVOS in October flight tested in Belarus a modified version of its ApusDuo high-altitude platform system (HAPS) aircraft that features a 14...

The United Kingdom has signed a GBP2.8 billion (USD3.6 billion) contract for more than 500 Boxer 8×8 Mechanised Infantry Vehicles (MIVs), the ...

Helmut Rauch, a long-time employee of Diehl Defence, became its CEO and president of its corporate division board on 1 November, according to...

IFF today reported net income up 33% year-on-year (YOY), $127.1 million, on sales up 40%, to $1.27 billion, mainly on the acquisition of Frutarom....

Cabot Corporation today reported fiscal fourth-quarter net income down 65% year-on-year (YOY), to $33 million, on sales down 3%, to $827 million....

Givaudan (Vernier, Switzerland) says it has developed a fermentation-based pathway to produce Ambrofix, one of the most widely used fragrance...

A tank containing water and low levels of ethylene oxide and sulfuric acid burst on 3 November.

The former Dow operations began operating as Altivia Ketones and Additives on 1 November.

Sabic will enhance Aramco's petchems operations and make it a leading producer of ethylene, EG, PE and PP worldwide.

Ministers tell shale gas firms future projects will not be supported.

Services will be provided to 20 chemical sites.

Has better chance of growing under new owners.

Move will lead to wide ranging synergies.

Contribution from Borouge JV hit by weaker polyolefin prices in Asia; integrated polyolefin margins in Europe remain solid, fertilizer business...

Hengyi's integrated refinery and petchem project is one of the largest foreign direct investments in Brunei to date.

Size and pricing yet to be determined. Plans to release prospectus on 9 November, CEO

Operating income drops 6% YOY.

Rubber business performed weak due to the sluggish business in automobile industry.

Net sales remained flat at ¥152.7 billion.

Net profit climbs 68% YOY.

Net profit rises 71% YOY.

Pretax profit doubles at specialty segment.

Revenue at its synthetic rubber business slipped 10% YOY.

The company reports a 44.3% decline in net profit.

Operating profit for the company's cellulosic derivatives segment declined 26.3% YOY.

Net sales dropped to ¥335 billion, a decline of 3.8% YOY

Profit plunges 28.3% YOY.

Profitability slightly decreased at the SM unit amid an easing of tight supply conditions.

Pretax profit of the petchem sector declines by 64% YOY.

Operating dropped at the olefins and derivatives segment due to margin squeeze.

EBITDA and sales rise in third quarter, new growth and expansion plans for terminals in China, Belgium and Mexico.

Key Points China has begun work on a third, and fourth Type 054A frigates on order for the Pakistan Navy Once inducted, the vessels could significantly...

The US Army Contracting Command has released a sources sought notice for the production of air-to-ground missiles (AGMs) for the army's fixed...

The Malaysian Ministry of Defence (MoD) has confirmed that its procurement of MD 530G armed reconnaissance/light attack helicopters has been...

Boeing inaugurated on 1 November a research and technology centre in South Korea aimed at strengthening alliances with local aerospace and defence...

South Korean shipbuilder Daewoo Shipbuilding & Marine Engineering (DSME) handed over Chang Bogo (Type 209/1200)-class submarine Lee Eok Gi to ...

Multi-billion-pound projects to build new frigates and hundreds of armoured vehicles for the UK armed forces will now have to wait for final...

Airbus Helicopters is developing a smoke screen to be deployed from its H145M helicopter when inserting troops in the hover, a senior company...

Navies, defence science organisations, and industry are pursuing the development of technologies and techniques that could realise a new generation...

A new cyber warfare (CW) workforce formed by the Royal Australian Air Force (RAAF) will be specifically selected and trained to protect the service's infor...

Austrian company Schiebel has won a contract for the production and supply of an undisclosed number of Camcopter S-100 rotary-wing unmanned aerial...

France and the United Kingdom remain apart on their respective operational requirements for the projected Future Cruise/Anti-Ship Weapon (FCASW)...

Beijing has warned Washington that it will respond with "resolute measures" to the presence of either US Coast Guard (USCG) cutters or US Navy ...

The US Department of Defense (DoD) has identified several US bases that will be test sites for the Pentagon's wide-ranging effort to integrate 5G te...

A radar detection performance measurement campaign was conducted by the NATO Science and Technology Organization (STO) under the leadership of...

Australian firm Levett Engineering has reached an agreement to be sold to ASDAM, a defence and manufacturing company owned by Australian private...

Key Points The delivery of Malaysia's first Maharaja Lela-class littoral combat ship has been delayed to 2023 The troubled programme is also ...

Raytheon Missile Systems has won a contract modification for the production and supply of 20 Standard Missile-3 (SM-3) Block IIA (RIM-161D) missiles...

France, Germany, and Spain are progressing well with the Joint Concept Study (JCS) for the Future Combat Air System (FCAS)/Système de Combat Aéri...

Distributor IMCD says it has completed the integration of Horn into its US operations, creating one organization focused on the US market. IMCD...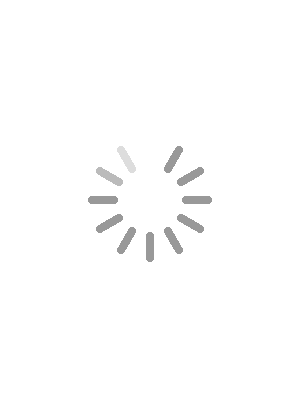 « Prev

1 2 3 4 . . Next »