Customer Logins
Obtain the data you need to make the most informed decisions by accessing our extensive portfolio of information, analytics, and expertise. Sign in to the product or service center of your choice.
Customer Logins
Impact of Malaysia's new government on the electricity market

Pakatan Harapan forms new government
Malaysia concluded its 14th general elections on 10 May 2018, resulting in an end to the 61-year reign of the Barisan Nasional coalition. The Pakatan Harapan coalition has formed a new government after winning a simple majority of 113 of 222 parliamentary seats.
Having won the election, eyes are now on Pakatan Harapan to deliver on its campaign commitments. Pakatan Harapan's campaign manifesto and promises pledged to investigate scandal-plagued institutions-including the state investment firm 1Malaysia Development Berhad (1MDB)-and review all mega contracts that the previous Barisan Nasional-led government had awarded to foreign investors.
1MDB acquisitions and sales stand out for enquiry
Since 2012, 1MDB had acquired three independent power producers, with 3.6 GW installed capacity in Malaysia (more than 10% of Malaysia's installed capacity) valued at approximately 12 billion Malaysian ringgit ($3.9 billion). The assets of these independent power producers were subsequently consolidated under Edra Energy and sold to China General Nuclear Power Group for 10 billion ringgit ($2.5 billion) in November 2015. This sale included the development rights for a combined-cycle gas turbine (CCGT) unit with capacity of 1,800-2,400 MW, and 10 utility-scale solar plants with capacity of 50 MW each.
Investigations into the acquisition and its subsequent sale may result in delays to the $3.4 billion 2,242 MW Alor Gajah, Melaka CCGT plant. This project is in the process of achieving financial close and is scheduled to achieve a commercially operational date of 2021. Furthermore, Edra Energy's developmental rights for 10 utility-scale solar plants with capacity of 50 MW each may be revised, especially since only one 50 MW plant (in Kedah) is currently under construction.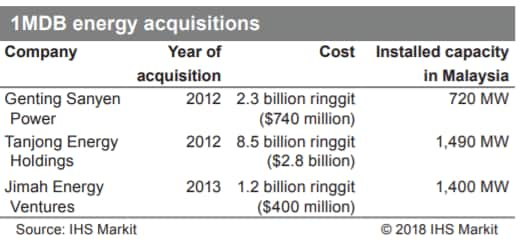 Figure 1: 1MDB Energy Acquisitions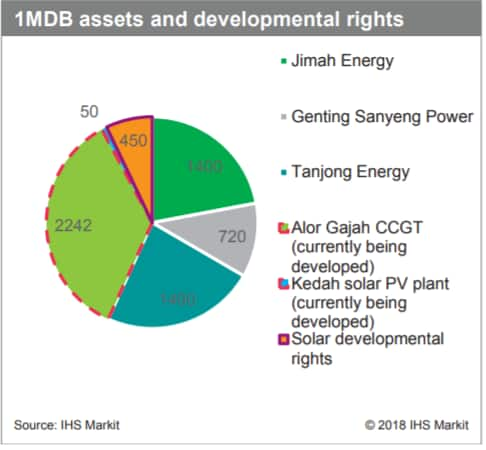 Figure 2: 1MDB Assets and Developmental Rights sold to China General Nuclear Power Group
Other megaprojects with foreign investments are also at risk
Beyond the 1MDB projects, megaprojects with foreign investors will also come under scrutiny.
The 4.5 billion ringgit ($1.1 billion) Trans-Sabah Gas Pipeline project is likely to come review and may experience delays or even cancelation. The project is under the purview of the Ministry of Finance, and the loan from the Export-Import Bank of China for the project is guaranteed by the Malaysian government. The gas pipeline will connect Kimanis on the west coast of Sabah to Sandakan in the east coast. While this project allows for a planned 300 MW CCGT plant to address power outages and support potential industrial development in eastern Sabah, the state government may be given more control in deciding the fate of this project.
We forecast the Green Technology Park project in Pekan, Pahang to proceed as planned as the new government has committed to raise Malaysian renewable capacity to 20% by 2025. The 2 billion ringgit ($470 million) project aims to utilize green technology to convert empty oil palm fruit bunches into pulp and paper, box-liner paper, corrugated paper, and tissue paper. The park will also include the development of biomass, wind, and solar power plants. The project will be jointly developed by BHS Industries and China Nuclear Industry Huaxing Construction. Although the Green Technology Park is situated in the former prime minister's electoral constituency, the project aims to develop renewable energy and focuses on environmental protection, both of which fall under Pakatan Harapan's key promises.
A return to competitive tendering in power generation
We expect a return to competitive tendering for power generation, as Pakatan Harapan has spoken out against the direct award of power projects under the previous government. Direct bilateral awards by the Energy Commission for the development of power generation projects had become the norm. In 2016, the 1,000 MW CCGT in Pulau Indah, Selangor was awarded to Tadmax, a newcomer in the power generation sector. This trend follows previous direct awards for a 1,440 MW CCGT in Pasir Gudang, Johor to SIPP Energy and YTL Power Generation, and a 2,242 MW CCGT in Alor Gajah, Melaka to 1MDB.
Electricity tariff mechanism could change
The new government is likely to review the Imbalance Cost Pass-Through (ICPT) mechanism for electricity tariff setting. Pakatan Harapan has promised to maintain the cost on essential goods, but made no promises specific to utilities. In 2015, the ICPT was introduced for the electricity tariff to reflect market prices, through changes in fuel cost and other generation cost. Since its implementation, the ICPT has not performed its intended role, as only ICPT rebates have been approved. By the end of 2017, the previous government had approved 6.3 billion ringgit ($1.6 billion) of ICPT rebates, effectively subsiding power users in Peninsular Malaysia. While we believe that the new government intends to maintain affordable electricity prices to the public, the unintended use of the ICPT as a subsidy tool will likely lead to a review and overhaul of the mechanism.
Learn more about our Power, Gas, Coal and Renewables Analysis.
Joo Yeow Lee is an Asia Pacific Power, Gas, Coal, and Renewables Senior Research Analyst for IHS Markit.
---
Follow IHS Markit Energy
RELATED INDUSTRIES & TOPICS