Customer Logins
Obtain the data you need to make the most informed decisions by accessing our extensive portfolio of information, analytics, and expertise. Sign in to the product or service center of your choice.
Customer Logins
IHS Markit Cifras del parque Vehicular de la región TLCAN

Presenta IHS Markit Cifras del parque Vehicular de la región TLCAN
El pasado viernes 31 de agosto, durante el desayuno de ARIDRA en Expo RUJAC Guadalajara, el Ing. Evaristo García hablo acerca del parque Vehicular de la región del TLCAN: Estados Unidos, Canadá y México.
Primero presentó el parque vehicular individual de cada país comparado con otros 200 países y resaltando que Estados Unidos continua en el primer sitio a nivel global, México en el onceavo y Canadá en el numero 13. De acuerdo con cifras proporcionadas por IHS Markit. Subrayo que el tener a México como el onceavo país mas importante del parque vehicular no es poca cosa, considerando que hay aproximadamente 200 países en el mundo.
Parque Vehicular por País - Millones de Unidades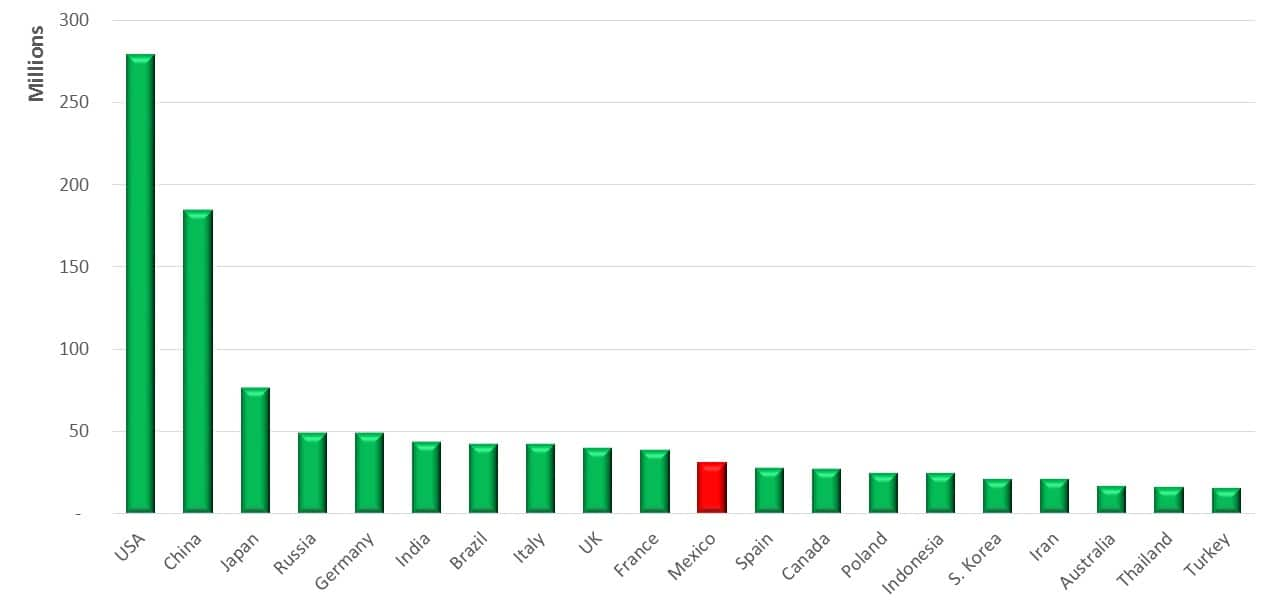 Fuente: IHS Markit
Durante la presentación Evaristo García resaltó que México con mas de 30 millones de unidades está en buena compañía flanqueado en la siguiente grafica ampliada por países como India, Brasil, Italia, Reino Unido, Francia, España y Canadá por mencionar a los mas representativos.
Parque Vehicular de los países de tamaño similar a México - Millones de Unidades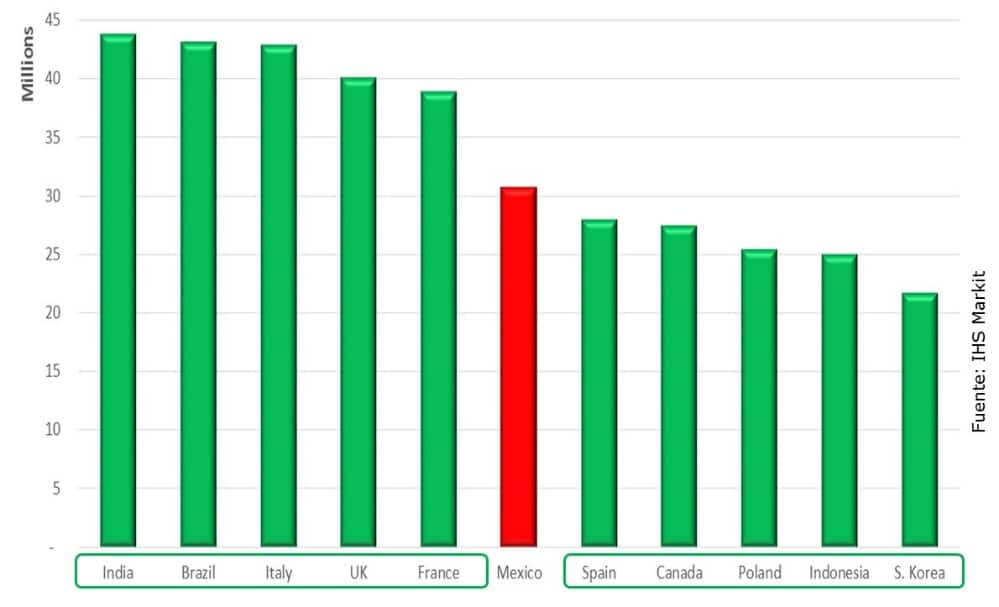 Con simplemente 3 países la región del TLCAN o NAFTA cuenta con 340.7 millones de unidades circulando el día de hoy, de acuerdo con cifras de IHS Markit. Para llegar a estos 340.7 millones de unidades las cifras son como sigue:
País

Parque Vehicular Actual

Canadá

28.5

México

31.6

Estados Unidos

280.6

TOTAL TLCAN

340.7 Millones

Fuente: IHS Markit
Lo anterior incluye Autos, Camionetas, Camiones Medianos, Pesados y Autobuses. La composición es principalmente de camionetas con 179 millones, autos 151 millones y camiones Medianos y Pesados 10 millones para la región completa.
Composición del Parque Vehicular de Norte América - Fuente IHS Markit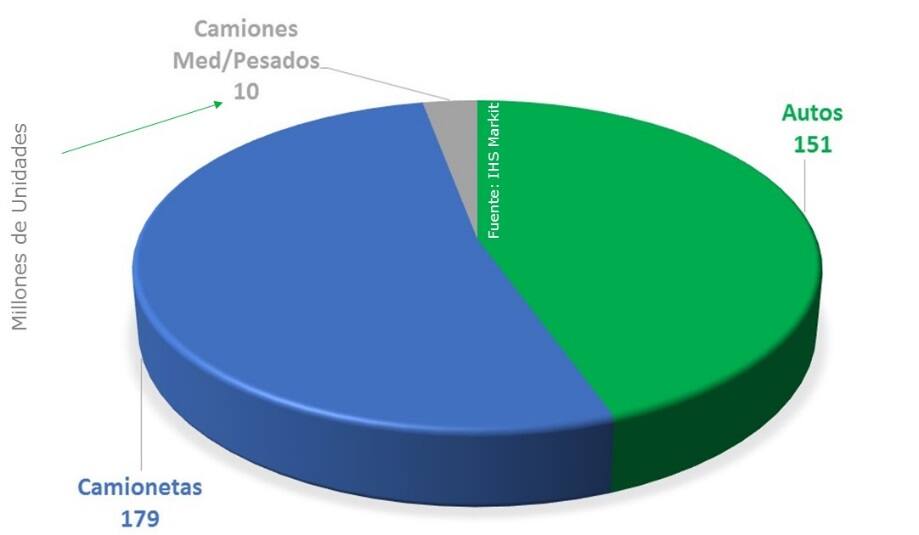 Resalto el Ing. García que la región cuenta con mas de 180 marcas circulando. Algunas de ellas ya descontinuadas como el caso de Pontiac, Hummer, Mercury o VAM (Vehículos Automotores Mexicanos). A pesar de que pasan los años y las armadoras dejan de producir y ofrecer ciertas marcas, los vehículos siguen existiendo y circulando por las calles y carreteras de la región TLCAN.
Evaristo hablo brevemente acerca de los orígenes de las marcas en Norte América y mostro la siguiente grafica donde se ve claramente que las marcas de las armadoras americanas (Chrysler, Ford y General Motors, también conocidas como las 3 grandes o Big 3) hoy por hoy tienen mas de la mitad del parque vehicular de la región con 185 millones de unidades circulando. Las marcas asiáticas cuentan con 125 millones de unidades o 37% del parque vehicular. Y por último las demás marcas son el 8% del parque con 29 millones de unidades.
Origen de las marcas del parque Vehicular del TLCAN - Fuente IHS Markit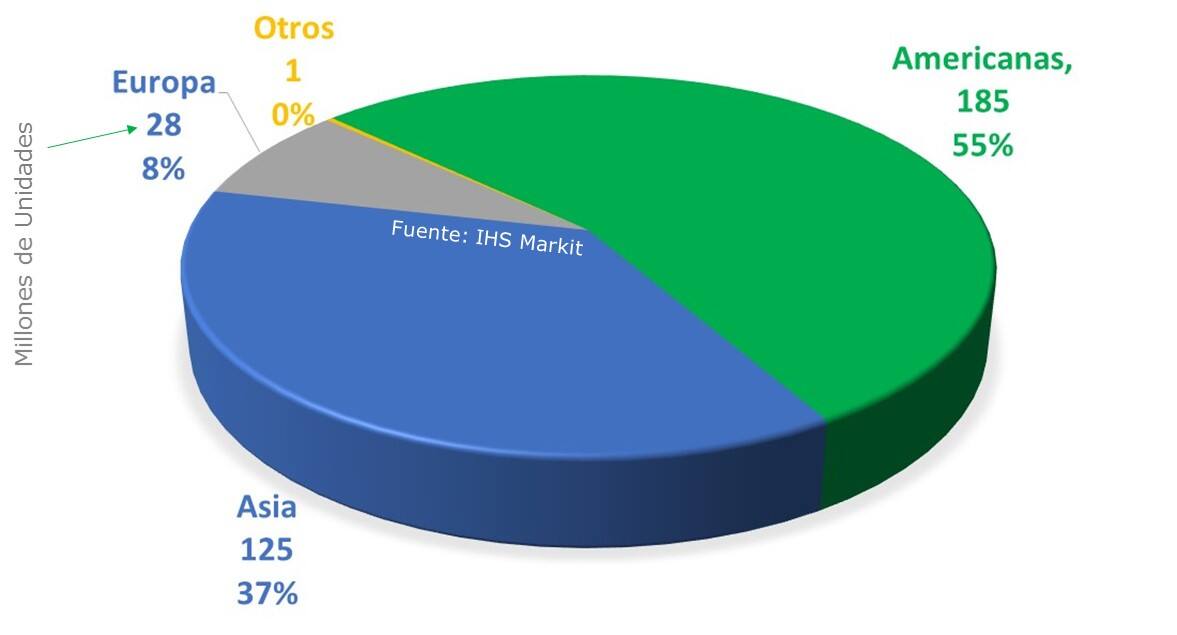 Se presentó también los modelos mas importantes para el parque vehicular de nuestros tres países, y se mencionó la importancia de la Ford F-150, Chevrolet Silverado, Honda Accord, Honda Civic, Toyota Camry, etc. Como se puede apreciar en la siguiente gráfica, los modelos más populares en el parque vehicular suman un total de 66 millones de unidades. Y los 20 modelos mas populares suman un total de los 100 millones de unidades.
Modelos más populares en el Parque Vehicular de TLCAN - Fuente IHS Markit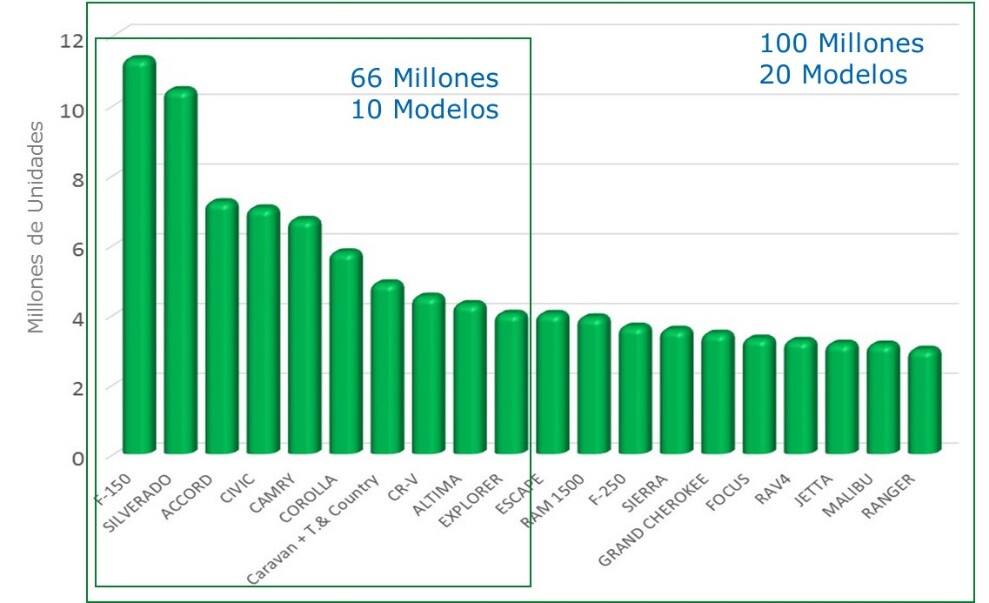 Al concluir, Evaristo explicó que a pesar de que el día de hoy las marcas americanas dominan el parque vehicular, la tendencia es que las asiáticas tomen este sitio, seguidas muy de cerca por las americanas que el día de hoy tienen el liderazgo. Para el año 2023 se espera que circulen en la región mas de 370 millones de vehículos.
El Lic. Alejandro Calderón, presidente de ARIDRA mencionó que todo lo anterior son buenas noticias para los que como él y su familia se dedican a vender refacciones en el mercado independiente, ya que hay una gran cantidad de vehículos y por ende una gran cantidad de clientes a quien atender. Además, la tendencia positiva de crecimiento del parque vehicular es igualmente positiva para la venta de refacciones.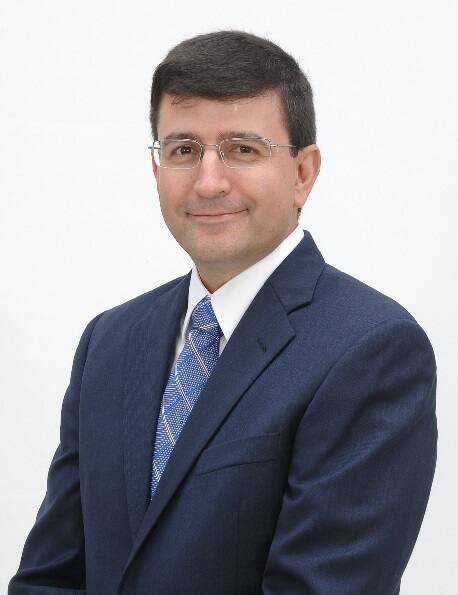 Ing. Evaristo García es presidente y fundador de IDF - Integrate Data Facts, empresa con sede en Michigan, Estados Unidos. Para esta presentación se utilizaron datos de IHS Markit, empresa pública con presencia global e información de parque vehicular de mas de 150 países.
RELATED INDUSTRIES & TOPICS