Customer Logins
Obtain the data you need to make the most informed decisions by accessing our extensive portfolio of information, analytics, and expertise. Sign in to the product or service center of your choice.
Customer Logins
How global integrated oil companies are dealing with the oil price downturn: Short-Term Impact on Low Carbon Spending

This is the third article in a three-part series covering the impact of low oil prices on global integrated oil companies. In the first article, we shared insights on the financials of global integrated oil companies. In our second article, we covered portfolio changes including conventional supply. In our final article in the series, our experts share insights on low-carbon investments.
Low carbon has become an area of growing emphasis. Last year, we saw a little under 6 billion in aggregate spending across this peer group. When we talk about low carbon, we're talking about things like alternative energies, and other areas for the energy transition like storage, electric vehicles, emissions reductions from efforts at oil and gas operations, as well as gas generation, transmission and distribution.
We've seen spending rise in 2019, from about 5 billion to 6 billion. This year, we were seeing a further rise to about six and a half billion with the price collapse and the subsequent capex cuts. We've revised down spending for 2020 that we expect to see in low carbon by about 17%. We expect similar levels of cuts in 2021, where we see another 17% cut relative to where we were thinking spending would be previously. If we look out over the longer-term horizon, we expect to see a normalization of spending in the low carbon sector back to where we thought spending would be prior to the price decline. By 2025, we see a closer convergence to where we thought spending would be. We're expecting to see about 9 billion in spending across this group of companies, which is only about 4%, lower than our prior estimates.

Figure 1: Estimated low-carbon spending
This level of spending would represent approximately 5% of overall corporate capex for this group of companies in 2020. That said, if we look out over the next few years, we do expect to see a differing trajectory, both across individual companies within this peer group, in addition to spending on different segments within the low carbon sector.
If we look on a company basis, we'd expect to see that the deepest and most prolonged cuts for those companies for which low carbon is a relatively lower area of emphasis. Conversely, for those companies that have already started to transition their portfolios to a greater share of low carbon spending. Particularly on the European side, we do expect to see a big cut in 2020 and 2021 but with a quicker resumption towards normalized levels.
Finally, if we review recent share price trends, we see that volatility of the oil and gas sector compared to alternative segments. This chart looks at share price returns year to date for oil and gas versus a clean energy ETF and utilities ETF, in addition to the broader S&P 500.
Following sharp underperformance in 2019, recent oil price volatility has further weighed on the performance of the oil and gas sector, with a decline of more than 50% since the start of the year.
Conversely, the broader clean energy and utilities segments have performed more in line with the broader market (with an approximate 25% year-to-date decline).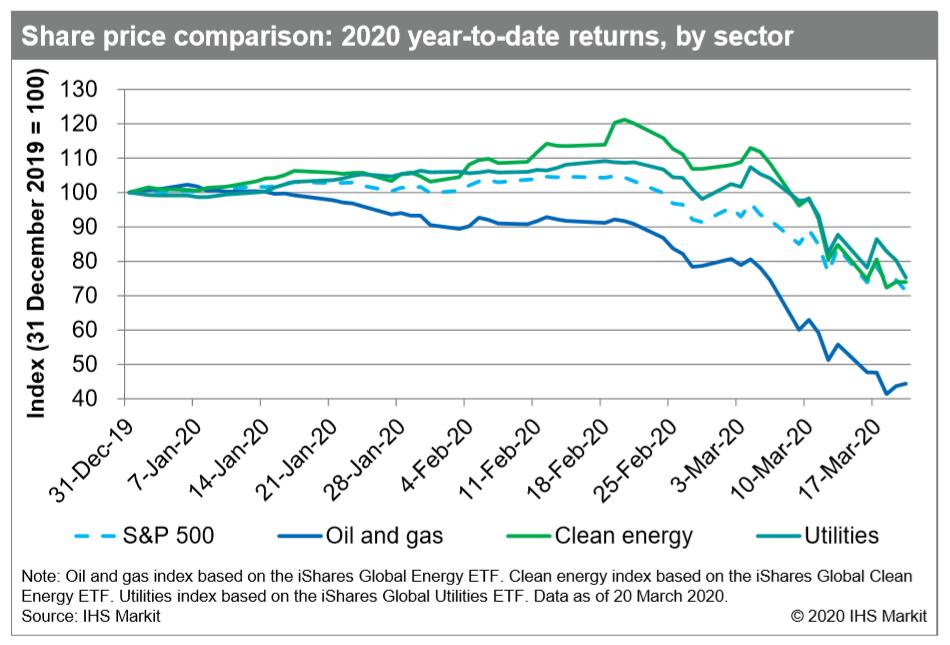 Figure 2: Share price comparison by sector
This could accelerate the shift to the energy transition for some of these companies, as they look to diversify their portfolios and reduce their risk profiles. So that's certainly something that we'll be monitoring going forward. But that is something that we do expect companies to take into consideration and that could accelerate the transition for some of these companies. It's a shift that we've already seen starting to happen most notably with any, but we'll be on the lookout for more guidance from these companies pointing to an acceleration of that shift going forward.
Given the constant changes in the state of the oil markets, these various scenarios and potential outlooks for global integrated oil companies, are in flux.
Learn about our upstream companies and transactions service.
Chris DeLucia is an associate director of research & analysis at IHS Markit.
Posted 13 April 2020
---
Follow IHS Markit Energy
RELATED INDUSTRIES & TOPICS