Customer Logins
Obtain the data you need to make the most informed decisions by accessing our extensive portfolio of information, analytics, and expertise. Sign in to the product or service center of your choice.
Customer Logins
How can African governments drive a hydrocarbon sector rebound from the COVID-19 crisis?

The impacts of the coronavirus disease 2019 (COVID-19) crisis on Sub-Saharan Africa's upstream hydrocarbon sector will be broad and deep, and after the crisis, African governments and regulators face the challenge of seizing the opportunities presented by an upstream investment rebound.
Political and economic risks intensify
Crude-dependent African producers - still grappling with the effects of the 2014 crude price fall - are again facing substantial economic and fiscal challenges amid dwindling crude demand and low prices. The COVID-19 crisis and related recessions across Africa are likely to cause humanitarian challenges and societal impacts that could linger for years, which will undermine regional and country-level stability and exacerbate hydrocarbon-sector above-ground risks from frontiers to mature producers.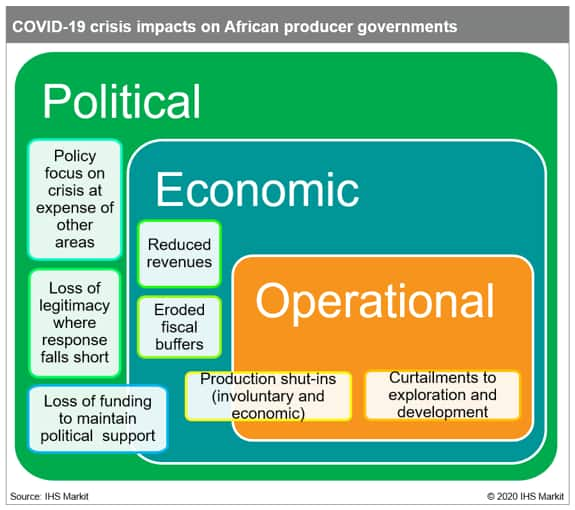 Figure 1: COVID-19 crisis impacts on African producer governments
Operational disruptions set to spread
The spread of the COVID-19 virus in Sub-Saharan Africa is at a relatively early stage, but more substantial hydrocarbon-sector operational disruption is likely as the outbreak evolves because of restrictions on, and shortages of, staff and interruptions to supply chains. This could limit both exploration and development drilling, negatively affecting production across the near, medium, and long term. Moreover, market oversupply, high operating costs amid low prices, and the lack of regional storage could drive near-term production shut-ins at the highest cost African projects, compounding the expected reduction in government revenues.
Foreign upstream investment
Sub-Saharan African countries are generally highly reliant on foreign upstream investors, making them more vulnerable as companies seek to reduce capital spending amid the crisis. Riskier and higher-cost unsanctioned African upstream projects will face delay, while partnership risks related to financially stressed smaller E&P companies and national oil companies (NOCs) will increase, in turn influencing the majors' appetite to progress projects.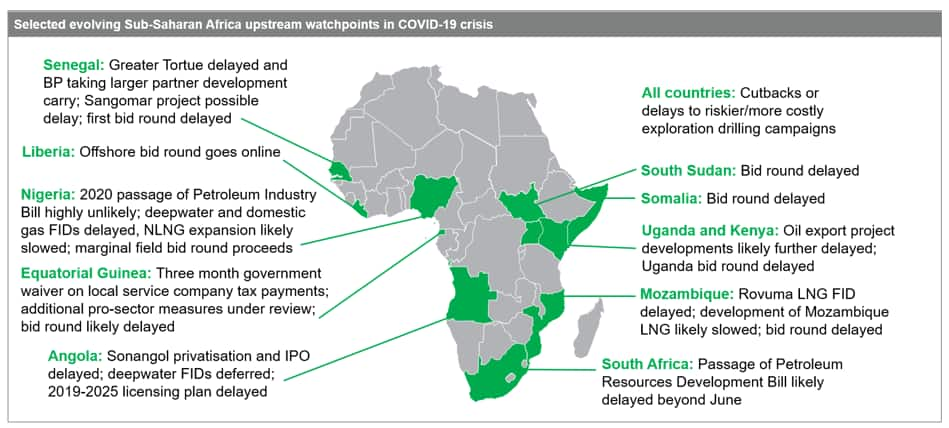 Figure 2: Selected evolving Sub-Saharan Africa upstream watchpoints in COVID-19 crisis
Implications for government decision-making
The administrative and decision-making capacity of African governments is likely to be stretched by the near-term impacts of the COVID-19 crisis, which means that expected key hydrocarbon sector legislation and reforms are unlikely to proceed as planned in countries such as Nigeria and South Africa. Expected 2020 bid round launches in South Sudan and Somalia have been delayed - with delays also likely to planned rounds in Angola and Mozambique - while ongoing rounds in Gabon, Senegal and Somalia have been extended.
Reduced capex spending, delayed bid rounds, and slower reforms will negatively affect medium-to-long term hydrocarbon output and state revenues, but - as with previous down-cycles - countries are eventually likely to respond with improved fiscal terms and new incentives for foreign firms to revive upstream investment. However, the speed at which they do so is likely to vary significantly across countries. It took over three years for Angola to respond to the 2014 oil price collapse, similarly Gabon, while Nigeria is yet to fully implement fiscal changes and sector reforms proposed since before 2010.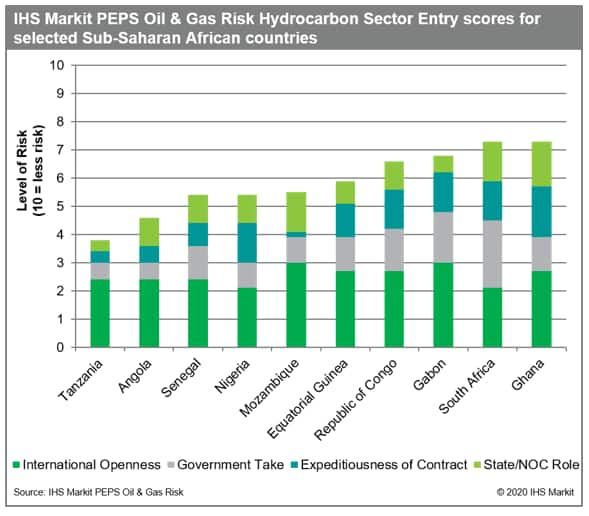 Figure 3: IHS Markit PEPS Oil & Gas Risk Hydrocarbon Sector Entry scores for selected Sub-Saharan African countries
Harnessing the investment rebound
When the post-crisis rebound does come, African countries will face even greater competition for capital, with upstream investors' balance sheets significantly weakened and hydrocarbon-sector investment set to remain under pressure from climate-change concerns driving the energy transition. Simply put, there is likely to be less exploration, by fewer companies, across fewer basins.
These challenges will behove Sub-Saharan African countries to take early, pragmatic policy and fiscal actions to maintain their global upstream competitiveness, while offering a stable, facilitating contractual and regulatory environment. At the same time, regulators will need to proactively seek and constructively engage with the upstream investors financially and technically best suited to timely commercialisation of their country's resource base.
Screen upstream opportunities and above-ground risk with one tool: PEPS
IHS Markit experts are available for consultation on the industries and subjects they specialize in. Meetings are virtual and can be tailored to focus on your areas of inquiry. Book a consultation with Roderick Bruce.
Roderick Bruce is a Research and Analysis Associate Director at IHS Markit.
Posted 22 April 2020
---
Follow IHS Markit Energy
RELATED INDUSTRIES & TOPICS