Customer Logins
Obtain the data you need to make the most informed decisions by accessing our extensive portfolio of information, analytics, and expertise. Sign in to the product or service center of your choice.
Customer Logins
Desert island defence: Bahraini defence procurement

24 October 2017
Jane's Editorial Staff
Bahrain's complex security landscape means that the country has to deal with domestic tensions while also participating in coalition operations that help secure the Gulf's interests against Iranian influence and the threat posed by the Islamic State. As a result, the country's equipment capabilities and needs are varied, writes Charles Forrester.
This is an extract from an article that appeared in Jane's Defence Weekly. Content from thisextract has been taken from a range of Jane's defence industry solutions.
The Kingdom of Bahrain faces a number of security challenges alongside its Gulf Co-operation Council (GCC) neighbours, as well as the need to modernise outdated and outmoded equipment still used by its armed forces.
In addition to defending its own territorial integrity and working to ensure the stability of the state, Bahraini forces have been contributing to the Saudi-led coalition in Yemen and multinational coalition operations in Syria against the Islamic State. As a result a number of procurement requirements have emerged, especially as its allies improve their own capabilities and the country does not wish to be seen as lagging behind its neighbours.
In part due to its small size and long history of extraction, Bahrain's hydrocarbon reserves are smaller than those of its neighbors, making procurement through traditional budgeted pathways more difficult. However, the country's desire to find low-cost force multipliers and modern equipment can take a variety of routes and it should not be forgotten that Bahrain also receives significant security and materiel support from allies such as the United States and the United Kingdom, which have forces based in the country.
Requirements and acquisitions
Land
Bahrain's army is well trained and suitably equipped with a range of light equipment for mobile warfare, as well as heavier platforms such as main battle tanks (MBTs). Current inventories include some dated equipment - such as M60A3 MBTs and Saxon APCs - as well as newly delivered systems such as Cobra and Arma APCs from Turkey's Otokar.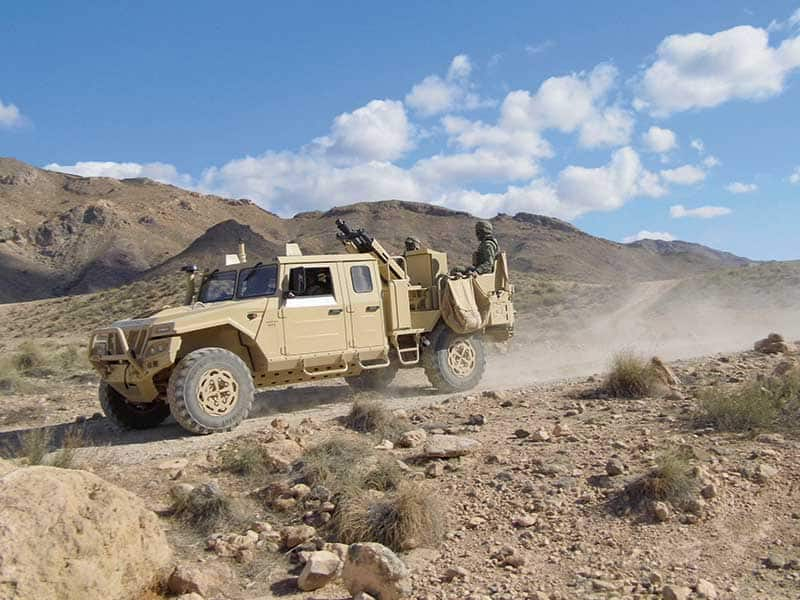 Bahrain was recently identified as the first customer for the Expal EIMOS seen here at a company demonstration in 2016. (IHS Markit/Charles Forrester)
Sea
The Royal Bahrain Naval Force (RBNF) is small but efficient, capable of defending national interests against piracy, illegal entry, and smuggling, as well as carrying out fishery protection.
Bahraini naval procurement has been from a number of sources in the past, ranging from ex-USN ships to new-build vessels of a variety of sizes from Germany, Turkey, the United Arab Emirates, and the United States. However, the force has limited capabilities to defend the kingdom against a determined seaborne attack from Iran, relying instead upon defence guarantees from regional and international allies.
Air
Two of Bahrain's key air procurements revolve around the renewal of its rotary-wing attack helicopter fleet and the upgrading of its combat air capabilities.
The RBAF has a long-standing requirement to procure attack helicopters to replace the ageing Airbus Helicopters BO 105 fleet that was first delivered in 1978 and to augment Bahrain's upgraded Bell AH-1E/F Cobra fleet.
This is an extract from an article that appeared in Jane's Defence Weekly. Content from this extract has been taken from a range of Jane's defence industry solutions, Learn more.
Jane's Editorial Staff
Posted 24 October 2017
RELATED INDUSTRIES & TOPICS