Customer Logins
Obtain the data you need to make the most informed decisions by accessing our extensive portfolio of information, analytics, and expertise. Sign in to the product or service center of your choice.
Customer Logins
COVID-19 forces pumping suppliers to accelerate drastically the measures they started taking last year

24 April 2020
IHS Markit Energy Expert
We released the latest PumpingIQ report in the wake of OPEC discussions and the effects of COVID-19 on the global economy, which have combined to leave the oil market in an historic state of turmoil.
Even before this upheaval, service companies were preparing for a "down" 2020 and Schlumberger and Halliburton made headlines when they announced a 50% and 25% reduction (idling) in hydraulic horsepower (HHP) respectively to address substantial amounts of generalized oversupply in the US market.
While these cuts seemed drastic at the time, no one could possibly have foreseen that the situation would change to the point where we are now projecting a drop of about 84% in US total fracs from Q1 2020 to Q4 2020!
Of course, other companies took their own measures and the industry quickly saw the impact, with total North American HHP capacity dropping from about 24.6MM HHP at the end of 2019 to our current assessment of 23.4MM HHP (Figure 1), a fall of about 5%. These figures are for total capacity, we are expecting a dramatic increase for 2Q20 in warm stacking and cold stacking of equipment, with 2Q20 to 4Q20 seeing dramatic cuts in overall capacity (scrapping).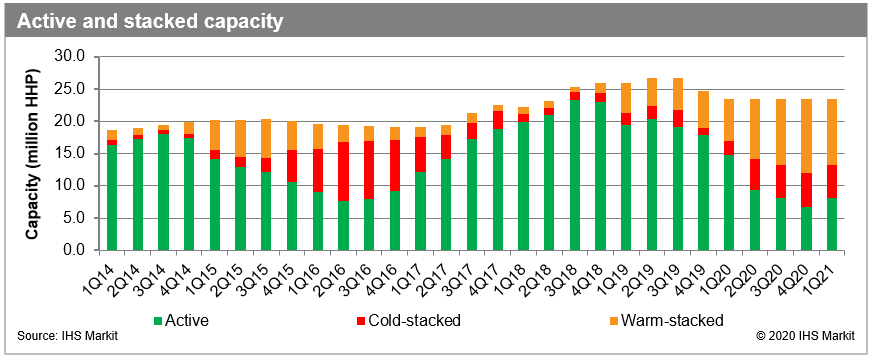 Figure 1: Current North American total frac capacity in HHP
We expect significantly more capacity cuts by the end of 2020, and these will have to be severe to have any hope of meeting projected demand on the way down, which we believe could hit zero new wells in certain parts of the country at discrete times.
Because of these unique and extreme conditions, 2020-21 could become two years during which pumping companies attempt to shed massive amounts of idle equipment, restructure debt, and transform themselves into more differentiated companies that embrace digitization, electrification, and environmental responsibility as the basis for their operations. We began to do research on some of these topics in 2019, and Onshore Services & Materials clients can access our extensive work around electric fracturing, namely our e-frac cost comparison tool and E-Frac special report via the Connect platform.
The question on everyone's mind now is: which pumping suppliers will survive this downturn? With demand projected downwards so dramatically, pricing will be a key lever and on one hand operators are absolutely asking for concessions, but on the other hand service companies likely feel they have already provided ample price cuts since the last downturn of 2014-2015.
Ultimately it will be up to the operators who have a range of options available to them, from squeezing every last cent out of their pumping suppliers, to (theoretically anyways) being able to integrate vertically by buying their own pumping company, perhaps at a significant discount than they would otherwise be able to.
While that option may seem fanciful, any moves taken by operators should consider the supplier and competitive landscapes as much as possible, and to that end we will be launching shortly our new Frac Insights tool. This will be temporarily free of charge to our clients and will allow them to view in very granular detail the pumper-operator relationships over time in the US (Figure 2).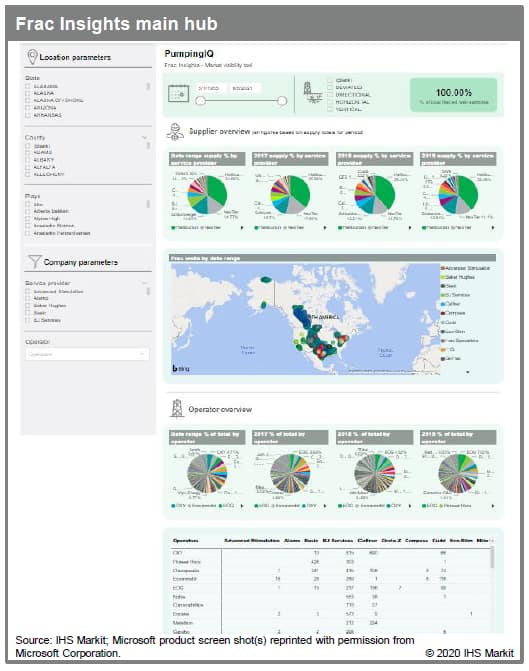 Figure 2:Screenshot from IHS Markit's Frac Insights tool
We can talk at length about the market factors resulting from COVID-19 but we should always remember that this disease puts people at great personal risk. In a service line that requires large crews to work closely together for long stretches of time, there are numerous potential implications to consider:
What happens to efficiency once social distancing takes effect at service locations?
Will crews be as effective and motivated?
What happens in the event of a frac crew fatality caused by COVID-19?
What preparations do suppliers have in place to deal with the emotional and psychological consequences of such an event?
The answers to these questions are difficult to quantify and will likely only become clear well after COVID-19 has run its course. Nevertheless, we will do what we can to report on the disease's effects on pumping suppliers in future publications of PumpingIQ.
We provide full details on the hydraulic fracturing services market in our PumpingIQ report which is open to clients of IHS Markit's Onshore Services & Materials subscription. Learn more about our PumpingIQ service.
Jesus Ozuna is a Principal Research Analyst at IHS Markit.
Posted 24 April 2020
---
Follow IHS Markit Energy
RELATED INDUSTRIES & TOPICS