Customer Logins
Obtain the data you need to make the most informed decisions by accessing our extensive portfolio of information, analytics, and expertise. Sign in to the product or service center of your choice.
Customer Logins
Coronavirus (COVID-19) Blogs & Commentaries
Find commentary, special reports and insights about the coronavirus impact.
Appoints vice president/refining and petrochemicals.

Except for certain essential services.

3M announced today that it aims to increase global production of its N95 respirators to 2 billion annually within the next 12 months to meet...

Synthetic biology startup Conagen (Bedford, Massachusetts) announced today that it has received an unspecified investment from Sumitomo Chemicals....

European imports of PVC from the US are likely to dry up this year, say analysts at IHS Markit.

Spot US benzene prices for April delivery reached 87 cents/gal Monday, the lowest value since 2009.

ACC's chemical activity barometer (CAB), an index of industry activity and leading economic indicator, has reported a sharp drop in March. The...

Company cites sharp drop in demand because of COVID-19.

The producer of nylon-6 says all manufacturing facilities "continue to run at robust production rates."

Kodak (Rochester, New York) has signed an agreement with New York state to supply isopropyl alcohol (IPA) for use in hand sanitizer. Under a...

Face shields have become an essential tool for protecting medical personnel during the coronavirus disease 2019 (COVID-19) outbreak.

Designated an essential business by the Department of Homeland Security, gas makers report operations have not been interrupted by shelter-in-place...

Amyris (Emeryville, California) announced on Tuesday that it has begun producing hand sanitizer through contract researcher Allure Labs. "Since...

Trade group Semi (Milpitas, California) urged government representatives to designate the semiconductor industry as an essential business so...

Using digital advantage platform.

Value of Toray's shares in its subsidiary declines.

Immediate effect will raise annual interest costs by $10 million.

Company's Jinzhou Petrochemical affiliate plans "to seize business opportunities in the IPA market."

The plant is due to start up in June 2021.

Downstream demand for nylon has dropped precipitously.

Lower demand will have significant impact on second quarter results.

Project to be built for Pertamina subsidiary.

Project commissioned by NEDO to develop carbon capture and utilization technologies.

Will develop a revised project timeline.

Business deemed essential by governments.

Part of global capex cuts.

Disruption at the company's Jingzhou, China, old site had constrained net income in the quarter by $20 million.

Côte d'Ivoire's air force is preparing to use several of its aircraft for medical evacuation duties as part of the country's mobilisation against...

The China North Industries Corporation (Norinco) announced on 25 March that it has completed deliveries of its Red Arrow 12E ('Hongjian-12E'...

Bulgarian armaments company Arsenal has taken steps to reduce its workforce and temporarily closed its operations due to the coronavirus (Covid-19)...

COVID-19 makes it difficult to predict future results.

Rules the dispute must be settled by arbitration.

Chairman Jim Ratcliffe says plants were built "in literally a few days;" plans are being drawn up for a third unit in France.

Melrose Industries, which owns GKN Aerospace, is slashing spending to survive the economic downturn caused by the coronavirus (Covid-19), according...

Peruvians that completed the army's voluntary military service in 2018, 2019, and February 2020 have been activated as part of the Andean natio...

Key Points A picket by workers took place on 30 March at a GE Aviation facility in Lynn, Massachusetts The T408 engine on the CH-53K is made...

Saab is suspending its dividend, citing the financial uncertainty created by the coronavirus (Covid-19). The Swedish defence company said on...

The Japan Maritime Self-Defense Force's (JMSDF's) Hatakaze-class guided missile destroyer JS Shimakaze (pennant number 172) collided with a Chinese...

The US Navy (USN) issued a sole-source contract notification for the commencement of low-rate initial production (LRIP) of the Northrop Grumman...

Key Points As of mid-January 2020, several types of solid-propellant rocket motors had been tested at Shahrud since 2015. Based on a blast scar...

The general who leads the Nigerian Army's counter-insurgency effort in the northeast of the country has provided a first-hand description of a ...

C-17 air transports of NATO's Strategic Airlift Capability (SAC) have been airlifting medical supplies from South Korea to Romania. NATO reported...

The Australian company DroneShield has revealed that it has delivered its DroneGun unmanned aerial vehicle (UAV) countermeasures system to a...

EU nations approved their new naval mission, dubbed European Union Naval Force - Mediterranean (EUNAVFOR Med) 'Irini', and immediately held their ...

China will have a naval fleet of 425 'battleforce' ships and submarines by 2030 – an increase of almost 20% over the next 10 years – according...

UAVOS and the King Abdulaziz City for Science and Technology (KACST) have used two ground control stations (GCSs) to fly their Saker-1B medium-altitude...

Serbia's Prvi Partizan ammunition factory in Užice will temporarily suspend operations between 1 April and 22 April due to difficulties associated...

The Brazilian Army's 12th jungle anti-aircraft artillery group, 'Grupo Tenente Juventino da Fonseca,' received new Saab RBS 70 man-portable a...

BAE Systems has reduced the number of personnel working in its UK nuclear submarine building yard in Barrow-in-Furness from 9,500 to 750 to mitigate...

The Colombian Ministry of Defence has deployed 87,000 troops inside its borders to assist with the nation's response to the novel coronavirus. In ad...

Key Points European authorities issue communications calling for vigilance regarding potential predatory acquisitions. The request comes as the...

The Brazilian Army has recently published two documents, one outlining operational requirements and the other technical, logistical, and industrial...

The Polish Armament Inspectorate (AI) on 26 March announced that it is to begin a technical dialogue with industry on 2-3 April for the provision...

South Korea is to integrate advanced identification friend or foe (IFF) and datalink systems onto its Lockheed Martin KF-16 Fighting Falcon combat...

A team of 14 Ukrainian pilots, engineers, and designers from the Odessa Aviation Plant (OAP) have returned home from Uganda after repairing and...

The US Department of Defense (DoD) has awarded Boeing USD1.5 billion to build P-8A Poseidon maritime multimission mission aircraft (MMA) for...

Raytheon and United Technologies Corporation (UTC) will finish their pending merger on 3 April, the two US-based defence contractors said on...

P2 Science (Danbury, Connecticut) and Bedoukian Research announced a pact to commercialize novel insect pheromones from renewable feedstocks....

Market analysis Crude oil pricing continued to slump last week. Brent settled at $26.76/bbl on Thursday for a weekly average of $27.37/bbl, down...

Adapted unit will produce 5,000 liters per week of the solution.

Air Products has reached an agreement to purchase five hydrogen steam methane reformer (SMR) plants from PBF Energy (Parsippany, New Jersey)...

In response to a rapidly deteriorating economic outlook as the coronavirus disease 2019 (COVID-19) pandemic intensifies, IHS Markit has again...

Kraton Corporation today provided an update on its operations in light of the coronavirus disease 2019 (COVID-19) pandemic. The company says...

Cabot Corporation today said it is withdrawing its financial guidance for the fiscal year 2020 due to the coronavirus disease 2019 (COVID-19)...

Dow announced on Monday that it will produce hand sanitizer at sites in North America, Europe, and South America in response to the coronavirus...

The move, along with cutbacks in spending, reductions in refinery throughput, and the suspension of dividends, is part of PBF's strategy to "navigate...

COVID-19 has also caused logistics constraints such as delays to port operations.

The planned plant will have a capacity of 16,000 metric tons/year.

Benzene spot price plunged to record low of $150/metric ton earlier in week as derivatives demand plunged, especially styrene monomer.

Auto industry shutdowns and delayed shipments in other businesses will cost £50 million.

And unplanned maintenance.

COVID-19 has highlighted India's dependence on imported APIs.

Announces two other new appointments.

Experiences a 400% increase in demand for alcohols.

Lummus to provide PDH technology, LyondellBasell PP processes.

Deepak Fertilisers, Thirumalai, Dhanuka Agritech, and Supreme Petrochem.

China dominates production of batteries for EVs. European automakers have been calling for productions in Europe in order to remain competitive....

Because of falling demand.

On steep rise in ethanol prices.

Uniformed Australian Defence Force (ADF) personnel are being deployed to support civilian police enforcing mandatory quarantine and isolation...

Airbus has temporarily closed its operations in Spain in line with a royal decree limiting movement and industrial activity in the country. The...

The government in Canberra has cancelled this year's annual deployment of a US Marine Corps rotational training force to northern Australia because...

The Argentine Air Force (Fuerza Aérea Argentina - FAA) has received into service its sixth FAdeA IA-63 Pampa III trainer and light combat aircraft...

The US Department of Defense can now waive certain federal restrictions governing the US armed forces' acquisition and development programmes...

Eyeing ways to prepare for a military conflict with China in the Indo-Pacific region will require the US Marine Corps (USMC) to cut its ground...

Airbus has used one of its A300-200 aircraft to fly personal protection equipment from China to Europe, the company announced. The airlift, which...

Russia's Ministry of Defence (MoD) is building 16 new anti-infection centres to fight Covid-19, Defence Minister Sergei Shoigu told the Russian...

The Ministry of Defence (MoD) in Tokyo has despatched Japan Self-Defense Forces (JSDF) personnel to airports in an effort to strengthen border...

The US government has enacted into law the USD2.2 trillion Coronavirus Aid, Relief, and Economic Security (CARES) Act, which includes billions...

The United Kingdom has established two hubs from which military helicopters will be able to provide assistance to civil authorities the length...

As the Military Sealift Command (MSC) hospital ship, USNS Comfort (T-AH 20) was departing Naval Station Norfolk on 29 March for New York City...

Images released by North Korea's state-run media show that Pyongyang continues testing the short-range ballistic missile (SRBM) systems it unveiled...

The Venezuelan government has announced that its Simón Bolívar (VeneSat-1) satellite is no longer operational, without citing specific causes....

The Australian Department of Defence (DoD) announced on 29 March that more than 15,000 additional units of the Silvershield counter-improvised...

The Australian Department of Defence (DoD) has released a Request for Tender (RFT) for the first tranche of assets to be acquired under an AUD500...

Key Points The dissident faction of the Islamic State's Wilayat Gharb Afriqiyya conducted an overnight assault on a military camp, killing at...

North Macedonia was formally accepted as NATO's 30th member state on 27 March, when it deposited its instrument of accession with the US State...

The Royal Navy (RN) reported on its website on 26 March that nine of its vessels had completed a "concentrated operation" shadowing seven Russian...

The South Korean Minstry of National Defense (MND) is planning to procure a new reconnaissance unmanned aerial vehicle (UAV) for the Republic...

Key Points The US Air Force is delaying its upcoming ABMS demonstration from April to June The service will spend this extra time trying to advance...

Key Points The Pentagon is seeking a specific set of F-35 data from Lockheed Martin that covers performance such as average time between part...

Key Points The Pentagon wants to extend the life expectancy of its F-35 OLED helmet-mounted display to reduce sustainment costs A former programme...

Russia's Uralvagonzavod (UVZ: a subsidiary of state corporation Rostec) has upgraded its STANAG-compatible 2S19M1-155 Msta-S 155 mm self-propelled...

The Australian Department of Defence (DoD) announced on 27 March that construction work had begun on the third of 12 Arafura-class offshore patrol...

Ineos's term-controlled ethane shipments out of the US and into the North Sea slowed considerably this week, with vessels reported at anchor....

In response to a rapidly deteriorating economic outlook as the coronavirus disease 2019 (COVID-19) outbreak intensifies, IHS Markit has again...

In response to a rapidly deteriorating economic outlook as the coronavirus disease 2019 (COVID-19) outbreak intensifies, IHS Markit has again...

The federal Environmental Protection Agency (EPA) will suspend enforcement of environmental regulations as the nation deals with the outbreak...

German association's new president highlights role of the chemical industry in supplying products to fight COVID-19.

Suspends dividend payment.

Event had been scheduled for Milan in late May.

Will source diol from new plant in Japan.

Actions taken for swift resumption of work.

Product will be used to condition imported natural gas.

Production of ethylene grew by 5.3% to 5.863 MMt.

Mitsubishi Chemical owns 80% stake in the new JV, MU Ionic Solutions Corp.

No upcoming maturities on term loans or bonds until 2024.

Unit to be built in Arizona.

Forced to lay off workers.

Sales in the first quarter are strongest in the company's history, driven by PET foam demand from wind power industry.

Potential investments at $300 million in the next five years.

The European Industrial Gases Association is proposing 10 temporary measures covering storage, supply, certification of medical gases.

Combined hit on EBITDA in January and February was €20 million.

Company instigates crisis-management teams in all regions.

ACC's US chemical production regional index (CPRI) declined by 0.2% in February, following a 0.1% gain in January and 0.2% dip in December. Output...

H.B. Fuller today reported fiscal first-quarter net income down 18.9% year-on-year (YOY), to $9.9 million, on net revenue down 3.9%, to $646.6...

ACC on Thursday urged G20 leaders to lift tariffs and export restrictions to increase access to products needed by healthcare workers during...

Development agreement with Ohio's state enterprise zone program would provide 15-year property tax exemption for plant facility.

Loan will provide medium-term funding for company's R&D project work in areas of sustainability and circular economy within EU.

Postpones €1.5 billion worth of projects to 2022.

Some countries are considering restricting ethanol use to health and pharma sectors as prices soar.

Cuts affect mainly upstream investments.

Amendment will allow OMV to optimize its cash flow in current challenging economic environment, says OMV's CEO.

With the closure, its ethylene output will shrink to 670,000 metric tons/year from the current 870,000 metric tons/year.

Demand and production levels for both automotive catalysts and battery materials in Asia are now gradually picking up.

GSFC has decided to shut down all its plants and facilities in Vadodara and Sikka, Gujarat State, for three weeks.

Cuts Capex and Opex, delays presentation of 5-year strategic plan until macroeconomic outlook becomes clearer.

The Indian government has capped IPA and ethanol prices at early-March levels.

Suspends potash mining, expansion project in Spain.

Makes donation to WHO COVID-19 fund.

India's Ministry of Defence (MoD) has pressed the state-owned Defence Research and Development Organisation (DRDO) and Ordnance Factory Board...

Outlines production plans for 2020.

The Spanish government is reported to have ordered a Ministry of Defence (MoD) laboratory to start producing drugs for civilian use during the...

The Czech Republic is preparing big cuts in defence spending and strategic contracts in its state budget as a result of the Covid-19 pandemic....

The UK Ministry of Defence (MoD) is monitoring the effect of coronavirus on specific procurement programmes, and is working with industry to...

The US Department of Defense is slated to receive USD10.5 billion under a broad-based USD2 trillion coronavirus disease (Covid-19) economic stimulus...

The US Navy wants to accelerate new contract awards as the impacts of Covid-19 threaten to disrupt naval production and other existing programme...

Saab has shifted the focus of its Gripen E/F testing away from basic flight trials towards the aircraft's tactical and sensor suites as the programme...

The Japanese Ministry of Defence (MoD) revealed on 26 March that the Japan Ground Self-Defense Force (JGSDF) has deployed surface-to-air and...

Key Points The Greek counter-terrorism service raided two locations in the capital Athens on 19 March, detaining 26 suspected members of the...

Key Points Russia has upgraded production facilities to manufacture the new Sarmat ICBM Modern equipment is to account for more than 87% of Russia's...

Key Points The USAF has awarded Edgybees a contract to provide its Argus augmented reality software Argus will be used with the MQ-9 Reaper and...

Revenue at Elbit Systems jumped 23% to USD1.3 billion in the fourth quarter of 2019, driven by recent acquisitions and growth in legacy businesses...

Key Points The US Army picked Bell and its 360 Invictus and Sikorsky and its S-97 Raider to move forward with its FARA-CP effort The service...

Corteva Agriscience (Wilmington, Delaware) and AgPlenus (Rehovot, Israel) will jointly develop novel herbicides to address growing weed resistance...

US nonfuel-use propylene inventories totaled 5.496 million bbl during the week ending 20 March, up 145,000 bbl (2.7%) from the previous week...

Credit facility will refinance debt and fund investment in upgrading JV's existing terminal at Houston to capture petchems growth.

Weekly chemical railcar traffic in North America increased 11.3% year-over-year (YOY) last week on gains in the US and Canada.

Eastman Chemical says it is reducing its 2020 capital expenditures to $325-375 million from $450-475 million, and accessing $400 million in available...

Late last week, the Department of Homeland Security included chemicals production in its list of critical infrastructure for combating spread...

Rayonier Advanced Materials (Jacksonville, Florida) announced today that it will curtail production at seven of its Canadian locations in response...

Blaze described as minor; Abadan complex includes small naphtha cracker.

Will also produce in Croatia and Slovakia.

Also shuts residue cracker, reduces propylene shipment to petchem producer.

Unit holds over 30% of the global bleaching powder market.

Turnarounds were planned to start in April.

Sanitizers, disinfectants, hydrogen peroxide high of list of required products.

Implements cost saving measures across its sites.

Reports weak demand in several regions.

Yibin Tianyi to supply 75,000 metric tons/year of spodumene concentrate.

The Czech Republic and Slovakia are both using the NATO Strategic Airlift International Solution (SALIS) programme to airlift in emergency equipment...

Key Points The global Covid-19 pandemic poses a high risk to Yemen, even if cases still need to be confirmed. Although rhetorically politicising...

Spain and Ukraine have sent requests to NATO's Euro-Atlantic Disaster Response Coordination Centre (EADRCC), the alliance has announced. "On...

Raises capacity for meltblown nonwovens by 50% in response to demand for industrial use, including face masks.

The first Somali National Army (SNA) battalion to be trained by the British Army gradated on 18 March. "Over 400 SNA soldiers have been trained...

China held a keel-laying ceremony on 23 March at the Hudong Zhonghua shipyard in Shanghai for the second of four Type 054A-class frigates on...

The head of aircraft sustainment firm AAR Corporation is urging the US Congress and the Trump administration to include companies like his in...

The Romanian Air Force (Forțele Aeriene Romane – FAR) mobilised its fixed-wing air mobility assets to airlift urgent coronavirus supplies from Germa...

Triumph Group is planning to lay off about 250 full-time salaried employees and eliminate 250 contractor positions in response to the aviation...

More Covid-19 cases have been reported in American naval shipyards and this has now spread to personnel on an aircraft carrier under way at sea....

Several of India's nine Defence Public Sector Units (DPSUs) have warned the federal government in New Delhi about a lack of confirmed equipment...

The Sikorsky MH-60R Seahawk maritime helicopters ordered by India will be built to the latest Saudi Arabian configuration, with some additional...

A joint venture (JV) between Rheinmetall Defence Australia (RDA) and Australian munition and weapon systems specialist NIOA announced on 25 March...

The Russian Navy is set to receive new and overhauled strategic and conventional submarines, the military service's commander-in-chief, Admir...

Saudi Arabia's ambassador to the United Nations has identified the tanker that was attacked with a remotely controlled boat carrying explosives...

Key Points Violent deaths in Brazil have decreased since peak levels in 2017, largely as a consequence of initiatives at state-level and shifts...

Despite its highest ever turnover projected to exceed INR200 billion (USD2.66 billion) for fiscal year 2019–20 (FY 2019–20), India's state-owned...

Belarus hosted Exercise 'Winter Partisan' on the Losvido training area in the northeast of the country close to Vitebsk on 1–14 March along with...

IHS Markit's flash purchasing managers' indices (PMIs) for the US, the eurozone and Japan have all turned into sharply negative territory as...

An Indonesian Air Force (Tentara Nasional Indonesia – Angkatan Udara: TNI-AU) C295 tactical military transport aircraft has sustained damage...

The US Department of Defense (DoD) has moved ahead with efforts to introduce a new unmanned underwater vehicle (UUV) capability for the US Navy...

The US Senate on Monday unanimously confirmed Katherine Lemos as the new Chairperson and Board Member of the US Chemical Safety Board. She was...

Gasoline blenders are bidding for toluene on a gasoline-plus-30-cents/gal basis, whereas reformate prices are 35-40 cents/gal over RBOB.

Including hand sanitizers, soaps and detergents.

The company joins oil majors Shell and Total in slashing capital spending following the collapse in crude oil prices.

It has added 16,500 metric tons/year of capacity, at the cost of $4.6 million.

Move is designed to increase the manufacture and supply of disinfectants in Europe.

Company is leading producer of IPA and ethanol, used in sanitizer production.

Has achieved milestone of recycling 50 billion PET bottles since 2011.

Will make production of isoprene more efficient.

Due to shutdowns, impairment charge.

Company's life science unit experiencing "unprecedented increases" in demand for polymer products related to worldwide shortage of hand sanitizer....

Sunshield Chemicals; Rashtriya Chemicals and Fertilizers; DCM Shriram; and Fertilizers and Chemicals Travancore Ltd.

As Europe's car industry grinds to a halt.

Process delivers higher butylene over propylene selectivity.

Due to rapid spread of the disease in Germany.

Group to reduce environmental impact by making the use of core technologies, including catalyst design and chemical processing design.

Orocobre, Galaxy Resources have stopped operations to comply with nationwide lockdown.

The Direction Générale de l'Armement (DGA), the French armament procurement agency, announced on its website on 23 March that its Maîtrise NRBC...

The US Army decided not to provide Raytheon additional funding for the Precision Strike Missile (PrSM) prototyping competition, leaving Lockheed...

The US military intends to establish a new base for a Patriot air-defence system near Ayn al-Asad Air Base in western Iraq, Al-Ahad News cited...

The US Army has awarded BAE Systems with a USD339 million contract to produce an additional 48 self-propelled howitzer and ammunition carrier...

The Argentine and Ecuadorian armies have both deployed mobile military hospitals donated by China to support their governments' response to the...

The UK Royal Air Force (RAF) Red Arrows aerobatic display team has cancelled its annual oversea training deployment due to the coronavirus, and...

Commission has asked member states to designate "green lane" border crossings to ensure that supply chains stay operational.

Huntsman says it will today begin producing hydro alcoholic solution to make hand sanitizer at its site in Monthey, Switzerland, in response...

Omaha, Nebraska-based ethanol producer Green Plains will donate industrial ethanol to Nebraska to produce hand sanitizer as demand for the product...

Dow announced on Monday that it will donate $3 million to relief efforts for coronavirus disease 2019 (COVID-19), with funds going to both global...

The specific location of the 350,000-metric tons/year plant, which is expected to start up in 2025, will be announced during the next few months....

Livent today said it is in the process of halting operations in the Argentine provinces of Salta and Catamarca in response to a government quarantine...

Ingevity has resumed operations at its China sites and US and UK manufacturing locations continue to run normally as it implements business continuity...

French government has urged the company to focus on supplying producers of hand sanitizer.

Specialty chemicals are fundamental to the continued operation of every manufacturing sector and have a key role to play in protecting the public...

Distilleries and breweries, including beer giant Anheuser-Busch, are gearing up to hand sanitizers to help meet supply shortfalls due to coronavirus...

Milliken & Company (Spartanburg, North Carolina) says it is increasing production of its BioSmart antimicrobial fabric in response to the coronavirus...

The company says drawing on the revolver, effective 24 March, will increase its end-quarter cash position to about $100 million.

Initiative made possibly by Olin's contribution of glycerine.

Agency will also extend some of its REACH deadlines to help chemical companies.

ACC announced on Saturday that the Department of Homeland Security has identified the US chemical industry and its workers as "Essential Critical...

The closure will be implemented until 13 April.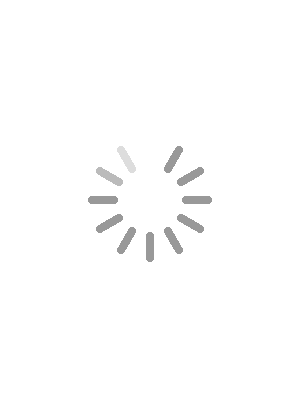 « Prev

1 2 3 4 . . Next »