Customer Logins
Obtain the data you need to make the most informed decisions by accessing our extensive portfolio of information, analytics, and expertise. Sign in to the product or service center of your choice.
Customer Logins
Breaking the dynasty: Midstream reforms in Asia's gas markets

As with many natural gas markets around the world, Asian gas markets typically developed as natural monopolies, built around national or private incumbent players that control supply and infrastructure in their home markets. Asian natural gas incumbents often manage the country's energy procurement needs, build infrastructure to support, and even develop and participate in their country's energy policy planning. Consequently, these companies have adopted vertically integrated business structures and dominated their respective gas markets across gas value chain.
However, as the markets become more developed, governments across Asia are now looking for ways to improve efficiency and increase competition, starting with midstream reforms. The stage of gas market liberalization varies by country owing to differences in regulatory structure and local market conditions. Markets that experienced shock event typically push through market reform more aggressively. For instance, Japan opened the market to competition after the Fukushima nuclear disaster in March 2011 and plans to unbundle its pipeline network by 2022. Markets that rely on 100% imported gas such as South Korea, but did not go through shock events like Japan, are slower in implementing gas market reforms to ensure security of fuel supply at manageable costs.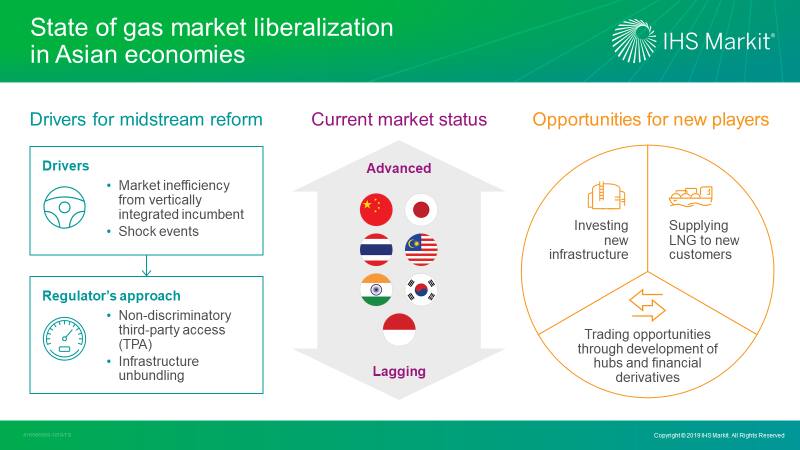 Figure 1: State of gas market liberalization in Asian economies.
Regulators in Asia's midstream gas market commonly employ two approaches for midstream reform. The typical method is the introduction of non-discriminatory third-party access (TPA) to gas infrastructure. However, in practice, usage of TPA is either very low or virtually non-existent in most Asian gas markets owing to midstream infrastructure's physical constraints and incumbents' resistance. Some Asian regulators have also required incumbents to unbundle their infrastructure business from their fuel procurement business to break their market dominance enabled by their vertically-integrated structure.
Although off to an encouraging start, next steps are required to drive midstream gas market reform, including setting liberalization process deadlines and continuing price reform. In the meantime, new investment opportunities are available with markets undergoing midstream reform. These could range from investing in new infrastructure that unlocks gas demand, to supplying LNG to new customers, and new trading opportunities through the development of hubs and financial derivatives.
Clients can view the full strategic report on midstream reforms in Asia's gas markets on Connect.
Not a client? Learn more about our Global Gas service.
Zhi Xin Chong is an Associate Director covering Southeast Asia at IHS Markit.
Tianshi Huangis a Senior Research Analyst covering Greater China at IHS Markit.
Vidur Singhalis a Senior Research Analyst covering South Asia at IHS Markit.
Kaori Tachibana is an Associate Director covering Japan at IHS Markit.
Vince Heo is an Associate Director covering South Korea at IHS Markit.
Posted 7 November 2019
---
Follow IHS Markit Energy
RELATED INDUSTRIES & TOPICS