Customer Logins
Obtain the data you need to make the most informed decisions by accessing our extensive portfolio of information, analytics, and expertise. Sign in to the product or service center of your choice.
Customer Logins
Asking why we innovate in healthcare will tell us where things are going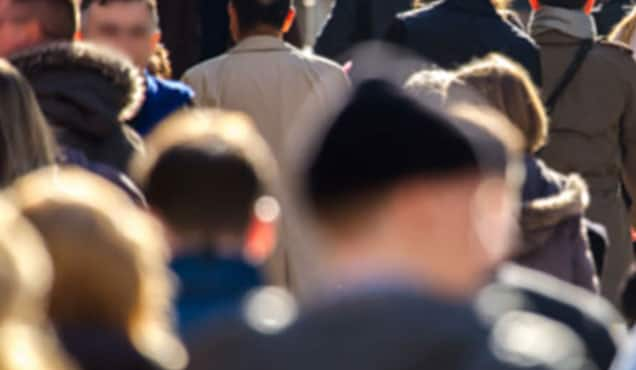 As the smooth functioning of our lives is highly dependent on the complex calculus of our physical and mental well-being, there is a strong interest, understandably, to fathom what technology could do for healthcare.
To be sure, the perennial urge exists within the healthcare industry to introduce a product or service that will have a profound impact on both clinicians and consumers. For clinicians, new regimens can help improve diagnosis, enhance workflows for greater efficiency, and provide more opportunities for appropriate monitoring. For consumers, the introduction into the market of new healthcare solutions translates into medicine that can be personalized to match individual needs and conditions.
But this benevolent impulse also comes down to gaining a competitive advantage: whoever solves healthcare's problems meaningfully will surely reside in a leading market position for many generations to come.
The problem is the framework in which companies innovate. In healthcare, the innovation process is driven by incentives—an inorganic method of market advancement. What is likely to have commercial success is whatever payers—not consumers, but those with a financial interest or stake—incentivize through payments.
Who determines these incentives in healthcare, and on what basis?
In the United States, a committee under the American Medical Association known as RUC—short for Specialty Society Relative Value Scale Update Committee—provides recommendations to the Centers for Medicare & Medicaid Services (CMS) on how to set payments. For its part, CMS, an agency within the US Department of Health and Human Services, has followed 94% of these recommendations since 1991. The RUC comprises 31 physicians—all of them specialists. Four of the seats rotate on a two-year basis—one of these set aside for primary care, which is definitely underserved inasmuch as primary care makes up the bedrock of US healthcare services. In simpler terms, 31 physicians get to decide how healthcare operates in the United States and not just within the public domain but also in the private sector, given that the vast majority of privately run insurers tie their payment structures to CMS. 
So, the next time you spark a conversation regarding the future of healthcare, at least in the United States, it helps to understand the little-known—but immense—role of the RUC committee. The outsize influence of specialized physicians undoubtedly is one factor that explains why the US healthcare sector is having a difficult time with meaningful change. Without the RUC's endorsement, whether direct or indirect, a new health-related technology or innovation, no matter how exciting or valuable, will fail to diffuse beyond the innovators and early adopters. 
What implication does this have for innovation?
It is necessary to distinguish between two seemingly similar, but completely divergent, questions. These are: 1) "How will we solve the challenges we face in healthcare?" and 2) "How will technology change the future of healthcare?" These two issues are often perceived as the same, given the emphatic effort to throw technology at every issue, but the realities are entirely different.
For the first question, it is the inability to make informed health decisions by consumers—including those without sufficient financial means or viable options—that figures strongly as to why healthcare in America faces enormous challenges. In contrast, to the question of how technology can change healthcare, the answer depends on what is adopted—in this case, what providers are incentivized to adopt. Why we innovate becomes a question, then, of ensuring that our innovations fit within the context of payments.
In markets without institutional incentives, this is a matter of determining relative value and raising one very basic question: is a new technology worth adopting?
With institutional incentives, this decision process is made for the provider by proxy. As a result, the majority of innovation in healthcare lies within a restricted framework—a counterproductive model for innovation. Outliers to this prevailing system definitely exist, but besides garnering a ton of media attention, commercial success is rarely the case for those who don't play the game. 
Why we innovate must link up with the fundamental issues of healthcare
Over the past few months, IHS Markit has published a series of ebooks examining the fundamental issues facing healthcare, focusing on clinical care, remote healthcare, and consumer health. These ebooks address how technology can enable both clinicians and consumers to become better at managing health in the future.
Download the ebooks:
The ebooks tell a story of how creative human resources and innovative technical capabilities can come together and be allocated to support meaningful healthcare engagement—the kind that ensures long-term sustainability for all stakeholders, including patients, healthcare providers, and payers. Such a vision includes a serious prevention strategy and involves often ignored—but critical—aspects of population health, such as nutrition, physical activity, mental health, and more. Already widely known and recognized is that the biggest health problems are lifestyle related and preventable. Yet that is exactly the arena in which healthcare providers are least competent. Why, one may ask? The simple but profound answer: because no substantial incentives exist to allow and make room for the practice of meaningful preventive care.
A key factor in the whole equation is who will pay for a more meaningful healthcare engagement. If we were to use the current reimbursement and other payment structures in place today, no one will be found to pay for it because there is no framework at present for such an actor. If no recalibration of incentives occur, the industry will continue to market solutions that do not at their core resolve the fundamental issues at the heart of the problem.
In the long term, it would be detrimental to not adjust incentives, which would imply ignorance toward the current health crisis and ultimately result in creating inequality in healthcare—an utter contrast to the essential idea of reimbursement. And in an anomalous development, business models are emerging that are completely separated from the healthcare sector.
For instance, the primary care provider Forward offers personal health and automation services at a flat rate of $149 per month to its users. As one can imagine, not everyone can afford $149 per month. But if healthcare were delivered appropriately, companies like Forward—which takes pride in not having to deal with the "healthcare sector"—would never even exist.
Thirty years from now, if healthcare practice continues with no changes to the status quo, more practices similar to Forward's will emerge, further entrenching already stark inequalities. Given the demographic changes and disequilibrium occurring in healthcare, standardization won't come around or will be difficult to achieve. In other words, there will be a significant difference between the most resourceful clinicians and the least resourceful clinicians, even in high-income nations.
A few examples of technology that could ensure the standardization of healthcare include robotics, implantable devices, digestible technologies, 3-D printing, genomics, and drones. However, these methods must be incentivized appropriately in order to support market adoption. This does not imply an abandonment of the conventional practice of medicine. Neither does it provision or advocate a shutdown of the RUC to replace it with Silicon Valley entrepreneurs.
Still, the RUC—or whatever body it is whose sole purpose is to set financial incentives in healthcare—should include other stakeholders of population health, not just physicians, in examining the thorny question of incentives. Asking why we innovate may tell us what direction we are heading. But in healthcare, how we innovate matters more and makes all the difference.
Roeen Roashan is Senior Analyst for Digital Health within the IHS Technology Group at IHS Markit
Posted 11 July 2017
RELATED INDUSTRIES & TOPICS