Customer Logins
Obtain the data you need to make the most informed decisions by accessing our extensive portfolio of information, analytics, and expertise. Sign in to the product or service center of your choice.
Customer Logins
A new approach to connecting the IoT

Recently, I spoke with Usman Haque, the founder and CEO of a London-based Internet of Things (IoT) startup called Thingful. Many of you may already be familiar with Usman, if not with his newest company. Usman is a founder of Pachube, which was acquired by LogMeIn in 2011 and became the basis for LogMeIn's Xively IoT platform. Usman founded Thingful in December 2013 with many of his old colleagues from Pachube.
Thingful is taking a completely different approach to IoT enablement compared to the now hundreds of IoT platforms on the market. Virtually all current IoT platforms are designed to facilitate the deployment of an "Intranet of Things"- a private system of sensors, equipment and application software. Some of these IoT platforms focus on device management or cellular connectivity management, while others focus on application development and management.
In contrast, Thingful starts with the goal of indexing and connecting disparate data streams to make them usable-not only to data owners but also equally to data customers. From this perspective, "data owners" are the traditional types of developers building the end-to-end (E2E) applications described above; they create the data and, therefore, own that data. It's important to stress that the "data owner" concept encompasses more than just machine data-the same way a transport authority "owns" bus and train schedules, for instance.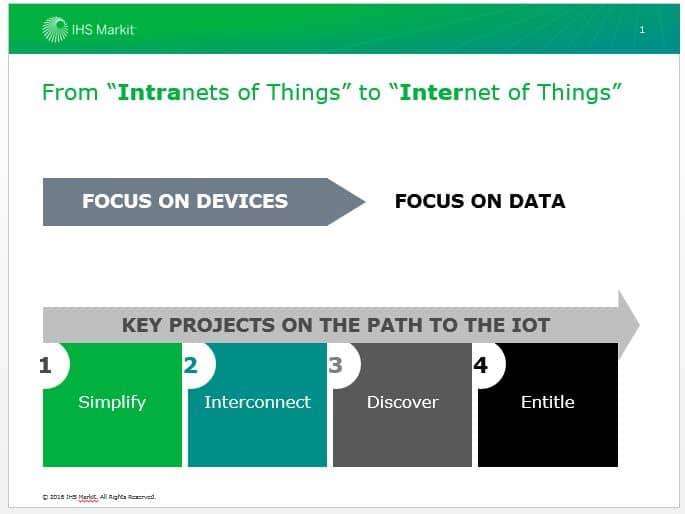 "Data customers" are developers too. But in this case, data customers make use of the data provided by owners. Of course, the lines can blur, as many developers may both own some data sources while acquiring access to other data sources as customers. The key point, though, is that the Thingful vision more closely approximates a truly open "Internet of Things," rather than the more limited "Intranets of Things" that currently predominate.
How Thingful does what it does
To properly understand what Thingful is attempting, it's useful to start with the metaphor of an old-fashioned phone book. First, Thingful creates a common set of "telephone numbers" addressing all the myriad data sources accessible via Thingful. It does this by normalizing the application programming interface (API) of data source owners to a common model. And because Thingful is a supporter of the British Hypercat-based PAS-212 automatic resource discovery specification, normalization is easily facilitated.
After providing this "discovery" functionality, Thingful then enables an "entitlement" capability. This means data owners can use Thingful to interconnect and "mash up" various internal data sources in a private IoT application, or they can share these data sources with data customers under various entitlement scenarios, in either case using both free-access and fee-based access models. In this sense, Thingful becomes the "glue" enabling disparate data sources of all types to be brought together in new and useful ways, beyond their original intended purpose.
Thingful's competition on the road to the IoT
To date, I'm aware of only two other companies attempting something approximating the Thingful approach described above: Connect2.me and ThingSpeak. (Let me know if you hear of others!) Apart from these, there are essentially two alternative scenarios to achieving an open, scalable, public Internet of Things:
Anchored ecosystems gain critical mass. In the consumer IoT market, key players such as Apple (HomeKit), Google (Nest), and Samsung (Artik) are anchoring growing ecosystems. To the extent that one or more of these are able to gain a critical mass of consumer acceptance in the market, they become attractive means of ensuring interoperability among diverse sets of vendors and service providers. In the industrial IoT market, while there are key vendors such as GE (Predix) and IBM (Watson IoT), ecosystem development is occurring on a more collaborative basis, through industry organizations such as the Open Connectivity Foundation (OCF) and Industrial Internet Consortium (IIC). I could also see an Amazon (AWS IoT) or Microsoft (Azure IoT) gaining enough scale to become a de facto interoperability standard. Moreover, interoperability is only the first step-eventually, these ecosystems could become effective means for providing data source discoverability and entitlement.
Standards become widely adopted. In addition to potential de facto standards, there are, of course, actual standards arising to facilitate interoperability. OneM2M is an effort by seven regional standard development organizations, including the European Telecommunications Standard Institute (ETSI) and North America's Telecommunications Industry Association (TIA), to create a common IoT service layer specification. However, oneM2M has faced criticism that it is overly complex and challenging for many developers to adopt, even though there is a belief in the market that oneM2M will make the standard easier to use in coming iterations. In the meantime, companies such as SK Telecom from South Korea, Hewlett Packard Enterprise in California's Silicon Valley and Pennsylvania-based InterDigital have already adopted current versions of the standard. As with the ecosystems described above, interoperability is a first step, with discoverability and entitlement of data sources to third-party "data customers" being key steps to a true Internet of Things.
Prospects for an open, scalable, public IoT
I firmly believe the market will eventually achieve a truly open Internet of Things model. To use another metaphor: Apple's creation of the App Store concept-enabling third-party apps to make use of a smartphone's capabilities as a platform-proved the essential catalyst for unleashing the massive developer innovation. Likewise, enabling access to disparate data sources by IoT developers should equally serve to stimulate innovation in a range of IoT applications. It's hard to see how this economic imperative doesn't drive the market to solve the challenges in bridging from today's Intranet of Things to tomorrow's Internet of Things.
More information on this and other resources can be obtained from the Cellular IoT Intelligence Service page of the IHS Markit Technology website
Sam Lucero is Senior Principal Analyst, IoT and M2M, within the IHS Technology Group at IHS Markit
Posted 11 November 2016

RELATED INDUSTRIES & TOPICS