Jane's Defence Equipment and Technology Intelligence Centre from Jane's, offers the world's only single resource for comprehensive, unclassified, and up-to-date intelligence on military equipment (air, sea, land and space) in production and use around the globe.
With over 40,000 equipment profiles, the Jane's Defence Equipment and Technology Intelligence Centre (JDET) structured database allows analysts and operators to rapidly identify equipment and accurately assess capabilities and status. By connecting this data to Jane's Military Capabilities content which includes the inventories for 190 countries, ORBATs for 17,700 military units and 8,900 bases, Jane's is uniquely positioned to provide timely, accurate, validated intelligence that enables you to:
Understand the platform distribution of a specific missile in 3 clicks
Identify unknown platforms and their base locations in 5 steps
Understand whether a company produces more air-based or surface-based missiles in 4 clicks
Understand the equipment a company is involved in the production of and where it is in service in 4 clicks
Watch the demonstration to see how Jane's enables you to identify an unknown platform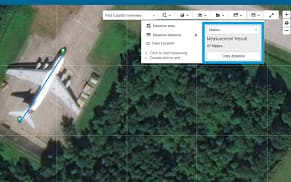 Jane's Defence Equipment and Technology Intelligence Centre enables you to:
Identify military equipment and assess capabilities
Research markets
Support simulations and training
Educate analysts
Track weapon system developments and technological innovation
Building on over 100 years of data, and leveraging Jane's team of subject matter experts, JDET is critical to the success of any national security, defence industry or academic organization that needs timely, accurate and validated information on military platforms, weapons and systems.