Balance risk with reward in the pursuit of regulatory compliance and vehicle performance.
What are my competitors doing with future powertrain options? Which technologies offer the best efficiency returns? If we miss our fleet's fuel economy and CO2 target, what's the penalty?
Achieving compliance while maximizing vehicle performance tops the concerns of most automotive companies. Indeed, the average OEM will invest $5-8 billion each year in research and development for fuel efficiency. To help automotive manufacturers guide these investments, IHS Markit has pioneered a solution that allows you to quickly assess the longer-term tradeoffs among fuel economy, vehicle performance and regulatory compliance.
The Vehicle Performance & Compliance Monitor (VPaC) is a cloud-based web portal providing access to a twelve-year forecast for CO2 emissions, fuel consumption and acceleration performance for more than 60,000 vehicle-powertrain combinations – including 160-plus attributes per vehicle – across the United States, EU 28, China and Brazil. From visualizing how an OEM's fleet will evolve in terms of CO2 performance, to judging who is likely to strike the critical balance between performance and emissions across brands, to identifying distressed OEMs to target, VPaC is a one-stop shop that gives OEMs and suppliers insight into vehicle performance and compliance for the entire market. No other offering features this breadth of information, speed of research results, technical rigor, competitive intelligence or cloud-based flexibility.
With VPaC, you can:
Understand your competitors use of CO2-saving and fuel efficiency technologies
See where your competitors are likely to position their products in each market segment
Simulate impact of new technologies on performance, fuel efficiency and carbon footprint
Optimize vehicle and fleet compliance globally in highly varied regulatory environments
Calculate tradeoff between potential government compliance fees versus sales
Determine the business case for your technology versus other viable options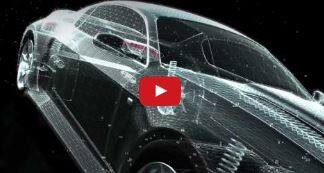 Will your vehicle fleet be compliant?