Index and Selected Benchmark Statistics
The Australia Private Equity & Venture Capital (AUD) Index contains the historical performance records of over 39 private investment fund managers and their 109 institutional quality funds raised. In aggregate, these funds have a total capitalization of over AUD $34 billion.
Report contains
11 exhibits including:
Pooled Horizon Index returns
Horizon and Since Inception mPME analyses
Since Inception by Fund Vintage Year IRRs and performance multiples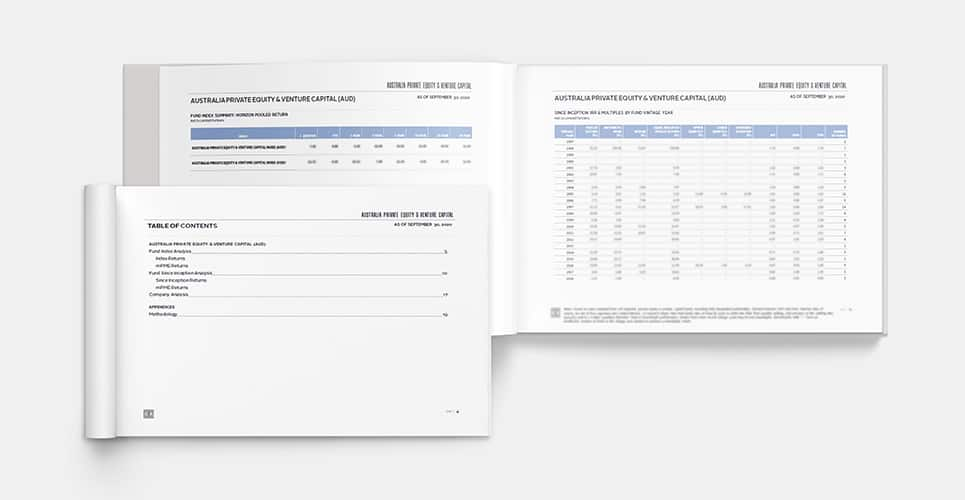 *As of 30 December 2021.