Customer Logins
Obtain the data you need to make the most informed decisions by accessing our extensive portfolio of information, analytics, and expertise. Sign in to the product or service center of your choice.
Customer Logins
Feasibility shifts regularly in developing oil and gas resources and downstream projects, driven by myriad factors that ultimately impact return on investment. Navigating this landscape requires a deep grasp of interconnected market forces.
Stay ahead of the curve
Read our posts on LinkedIn for the latest trends shaping the oil and gas landscape.
Receive monthly energy insights from our blog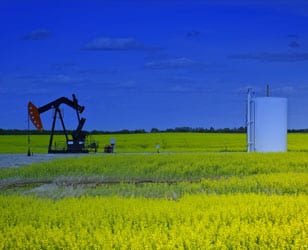 Expert tips for success in 9 critical US oil & gas plays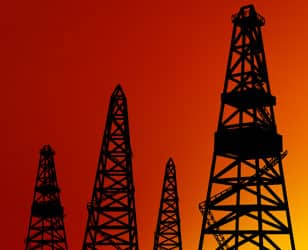 Find IHS Markit Oil & Gas Industry Products and Solutions
PointLogic A single interactive source for real-time market monitoring and short-term analysis for the North American natural gas markets PointLogic...

PowerTools® Training - On-Demand PowerTools® is an intuitive, Windows®-based software program providing reservoir and oil and gas economic analysis...

Premier Data Services: US Land Consulting Increase operational efficiency and make better decisions with customized support Premier Data Services...

PERFORMTM Software Training PERFORM from IHS Markit is the leading industry software for oil and gas well performance analysis. Users can evaluate...

QUE$TOR Training: Oil and Gas Field Development and Cost Estimation Maximize your license for QUE$TOR, our global oil and gas project management...

Reservoir Characterization Unravel the complexities of your reservoir. Discovering, defining and exploiting a reservoir bring numerous challenges...

Russia and Caspian Power, Gas, Coal and Renewables services from IHS Markit provides an integrated view of the power, gas, coal and renewable...

Standards Developing Organizations Ensure product quality, reliability and compatibility IHS Markit provides technical standards, codes, specifications...

Sea-web Fixtures Fixture records for dry and wet vessels operating in international charter markets Access current and historical details on...

Sea-web Companies Granular records on 240,000+ marine companies, including owners, operators, managers and builders Find comprehensive fleet...

Sea-web Insight Breaking news combined with in-depth analysis of major maritime and trade issues Sea-web Insight provides you with news and...

Sea-web Credit and Enhanced Credit Reports Current credit analysis summaries and detailed company credit reports Sea-web Credit module offers...

Sea-web Distance Tables Online tables to estimate and compare distance for several million sea routes Supplied by Veson Nautical, Sea-web Distance...

Sea-web Port Disbursements Commodity disbursements and restrictions by port Supplied by G-Ports , the Sea-web Port Disbursement module provides...

Sea-web Ports Everything you need to know to plan a call for 15,500+ ports and terminals worldwide Find details on 15,500+ ports and terminals...

Sea-web Builders Information on the builders of 200,000+ ships of 100 GT and above Find comprehensive ship builder information with detailed...

Sea-web Watchlist Customized or pre-defined watchlists of ships or companies you want to closely monitor Create a customized watchlist of ships...

Sea-web Ship Performance Tools to compare your ship's or fleet's performance to the competitor or segment Provided in partnership with Marine...

Sea-web Ships Detailed records on 200,000+ ships of 100 GT and above, updated nightly The world's largest maritime ships database, Sea-web Ships...

Sea-web Directory Complete reference on maritime companies and ship operators Available as a standalone purchase, Sea-web Directory offers detailed...

South and Southeast Asia Power, Gas, Coal and Renewables services from IHS Markit provides an integrated view of the region's power, gas, coal...

Electrical Submersible Pump Design and Diagnostics using SubPUMP Training Our SubPUMP® software relies on the largest Electrical Submersible...

Petrochemical Feedstocks Chemical Economics Handbook Published December 2018 This is the first publication of the CEH Petrochemical Feedstocks...

The Tiger Re-emerges: Southeast Asia Gas, Coal and Power Market Opportunities Navigate Southeast Asia's energy markets with confidence Do your...

Total Materia by Key to Metals AG Accelerate research and design decisions with the world's most comprehensive materials database Do your engineers...

US Economic Modeling and Forecasting Services The combination of two award-winning forecast groups, Macroeconomic Advisers® by IHS Markit, and...

US Monthly GDP (MGDP) Index from Macroeconomic Advisers by IHS Markit Our Monthly GDP (MGDP) Index is an indicator of real aggregate output...

US Monitor Understand exposure risks and opportunity outlooks across the US economy Do you need to evaluate risks to investment based on macroeconomic...

Utilities Standards Provide predictable power based on standardized maintenance and manufacturing methods The utilities standards collection...

The World Economic Service provides 30-year economic data and forecasts for up to 500 indicators across more than 200 countries.

WellTest Training For Gas, Oil, Water & Geothermal Pressure Transient Analysis WellTest software from IHS Markit allows you to conduct pressure...

Wiley Major Reference Works Get a Clear, Quick Understanding of Technical Topics with the Best Encyclopedic References Online Do your engineers...

Trump Tax plan analysis Tax plan detail and review On 22 December 2017, President Trump signed into law the Tax Cuts and Jobs Act (TCJA or "the...

Trump Steel and Aluminum Tariffs Analysis Understanding the implications for key metals of 232 and other trade actions. Economies around the...

Impact of a Global Trade War on the Economy Global economic growth is peaking and vulnerable to a trade war A trade war, initiated by the United...

Indian Power Market Analysis Power generation skewed toward coal but renewables on the rise India has the fifth largest power generation capacity...

With Qatar showing no signs of losing its position in the global LNG market, it has now earned the reputation as the lowest-cost producer of...

Renewable Energy - European Union EU renewable energy enters an era of transition IHS Markit predicts significant growth in European renewable...

IHS Markit gives a complete overview of the US LNG market, including supply position, production, pricing, imports, exports, regasification...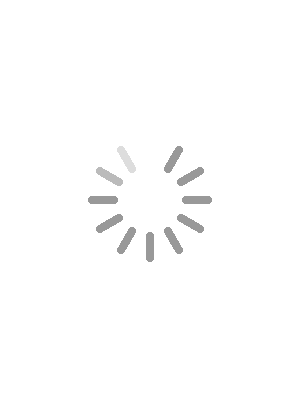 1 2