Customer Logins
Obtain the data you need to make the most informed decisions by accessing our extensive portfolio of information, analytics, and expertise. Sign in to the product or service center of your choice.
Customer Logins
Energy & Natural Resources
Today's global energy landscape is interconnected and dynamic. Energy Solutions from IHS Markit comprise some of the most extensive information, analytics, insight, and advisory services in the world. We deliver oil and gas databases and software, energy supply and demand forecasts, and comprehensive data on transactions at the global and regional market levels. Our renowned energy experts empower leaders worldwide to make their best decisions. Strong partnerships outlast trends.
Reinvention and innovation are key parts of a business surviving the ups and downs of any market. But it takes more than that to thrive. Building partnerships and trusted relationships in the energy sector can mean the difference between enduring and flourishing. Beat the trends; your future is now.
Find out more about how IHS Markit can help:
Global M&A activity and the impact of fluctuating oil prices
IHS Markit expert Daniel Pratt discusses transaction values and how the fundamentals of the M&A market are changing within the oil and gas industry.
What's new in Kingdom™ by IHS Markit?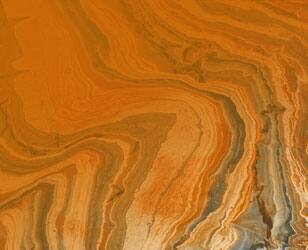 Empowering energy firms to centralize and manage disparate data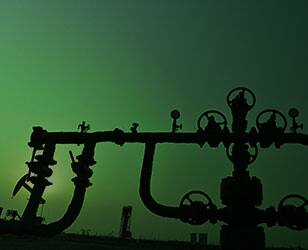 Find IHS Markit Energy & Natural Resources Industry Products and Solutions
Vantage® Visualize each step of the valuation process for 19,000+ upstream energy assets Vantage provides detailed valuation analysis for upstream...

Kingdom: Seismic and geological interpretation software Making it easier for geoscientists, drillers and engineers to collaborate Does your...

Geoscience Solutions Higher productivity and better collaboration through practical geoscience solutions The IHS Markit geoscience platform...

US Land Data Uncover exploration prospects with real-time land data Are you accessing the most comprehensive data to research competitive activity?...

Harmony™ & Harmony Enterprise™: Well Performance Software Increase productivity with workflows that leverage a full suite of empirical, analytical...

US Well Data The IHS Markit Well Database is the largest, most comprehensive US well database, accounting for virtually every well drilled and...

US Industry Service Seize growth opportunities Why plan this year's sales on last year's performance? This service compares the outlook for...

Global Gas Gain a unique perspective on changing gas markets for both short-term market monitoring and long-term strategy decisions. IHS Energy's...

Petra™: Geological interpretation software Advance your E&P workflows to find more oil and gas. Petra from IHS Markit is a cost-effective software...

Coal Market News, Insight & Analysis Track global seaborne coal market developments Energy provides critical intelligence and analysis on the...

QUE$TOR Discover accurate cost projections for all of your E&P projects How do you estimate your project lifecycle costs? Used by more than...

Performance Evaluator Smart data for North America Perform customized analysis to dissect, screen and benchmark North American oil and gas assets...

North America Supply Analytics Interpretation and insight into play development, critical trends, and key players. This service integrates IHS...

IHS Energy Infrastructure and Markets Database Advance energy projects with oil and gas infrastructure data. Dramatic developments in the global...

Contracts & Blocks Data Negotiate more effectively with comprehensive contract terms and competitor research Does your current data give you...

Energy Company & Transaction Research Maximize your decision making to drive investment or growth strategies Do you need to screen asset acquisition...

Power and Renewables Power Understand power market fundamentals Including analysis on economic indicators Five-year outlook on prices Power...

International Well Data Enhance drilling decisions with current and historical international well data Do you need the most comprehensive and...

Crude Oil Markets Optimize strategy and investments with reliable crude oil market analysis Do you need to know the state and likely trajectories...

Natural Gas Liquids Markets Source and invest with sound market fundamentals Do you need to understand future sources of NGL demand and determine...

Climate Strategy Dialogue Unlock business opportunities associated with climate change policy developments. Does your organization have the...

Environmental Standards Leverage environmental data and guidelines from multiple Standards Organizations This environmental standards collection...

Petrochemical Standards Collection Leverage expert data for critical operations and manufacturing decisions The petrochemical standards collection...

Utilities Standards Provide predictable power based on standardized maintenance and manufacturing methods The utilities standards collection...

Aluminum Association (AA) Actualize product excellence across multiple applications The Aluminum Association (AA) publishes standards for chemical...

American Gas Association (AGA) Streamline safety and operational procedures The American Gas Association (AGA) standards address the design...

American Nuclear Society (ANS) Integrate proven procedures for safe nuclear design and operations The American Nuclear Society (ANS) has written...

American Petroleum Institute (API) Improve safety of oil and gas operations and procedures American Petroleum Institute (API) standards advocate...

B11 Standards, Inc. Design, build, operate and maintain equipment and technology for safety The scope of B11 Standards covers safety requirements...

Bureau of Ocean Energy Management, Regulation, and Enforcement (BOEMRE) Enable compliance with U.S. regulations governing offshore exploration...

Cooling Technology Institute (CTI) Improve operational efficiency and reduce costs for cooling technologies Standards from the Cooling Technology...

DNV GL Adopt dependable protocols and practices for offshore oil extraction DNV GL rules, standards and guidelines are developed and based on...

Engineering Equipment and Materials Users Association (EEMUA) Improve industrial technology operation and workforce skills throughout U.K. industry...

Energy Institute (EI) Incorporate consistent and proven testing and measuring procedures for petroleum products Standards from the Energy Institute...

Fluid Control Institute (FCI) Maintain product performance and reliability for fluid controls The Fluid Control Institute (FCI) collection contains...

Gosstandart (GOST) Develop compliant products for the Russian Federation Gosstandart (GOST), first adopted under the U.S.S.R., is utilized throughout...

Gas Processors Association (GPA) Ensure product supply continuity and efficiency The Gas Processors Association (GPA) creates industry standards...

Hydraulic Institute (HI) Improve pump durability and efficiency The Hydraulic Institute (HI) writes product standards for the North American...

Metal Powder Industries Federation (MPIF) Improve interoperability of powder metallurgy and metal injecting molding The Metal Powder Industries...

Manufacturers Standardization Society of the Valve and Fittings Industry (MSS) Assure interoperability, compliance and operation in process...

National Fluid Power Association (NFPA) Increase profitability and global adoption Standards from the National Fluid Power Association (NFPA)...

National Board of Boiler and Pressure Vessel Inspectors (NBBI) Sustain acceptable levels for safety and performance of boilers and pressure...

Universal Oil Products Collection (UOP) Cut costs and streamline petroleum product testing Universal Oil Products (UOP) standards provide guidelines...

IHS Community of Best Practice Collaborate with peers to advance knowledge and performance in specific unconventional oil and gas plays What...

Global Window Screen upstream projects with location-specific data and real-time modeling. Do you need an objective system to rapidly assess...

Data Access Systems Streamline workflows worldwide with seamless data access. IHS Data Access Tools and Systems provide both web-based and desktop...

IHS Piper Increase revenue and decrease costs with whole system analysis Are you using multiple oil modeling and gas forecasting software packages...

IHS Evolution Quickly evaluate different development strategies to optimize your final choice When faced with multiple field development plans...

IHS WellTest Thoroughly understand your reservoir and its production potential. Is your reservoir producing to its full potential? WellTest...

IHS FieldNotes Viewer Create reports, plots and tables without the need to license a full copy of FieldNotes. FieldNotes Viewer allows oil and...

IHS FieldNotes Streamline the flow of oil well testing data What if you could seamlessly record and report your field data with one application—in...

DeclinePlus™ from IHS Markit Generate quick empirical production forecasts and type wells Are you able to generate consistent reserves estimates...

IHS VirtuWell Configure and operate wellbores efficiently from sandface to surface Are your wellbores designed for optimal flow? VirtuWell nodal...

Integrated Reservoir Studies Consulting Get precise and meaningful multi-disciplinary impact ​Are you exploring or developing a new oil or gas...

Well Testing and Rate Transient Analysis Consulting Design and analyze oil and gas well tests and production data to characterize and forecast...

Economics & Country Risk Services for Energy Evalute long-term growth trends. The International Energy Agency estimates that approximately $11...

Economics & Country Risk Services for Mining Merge risk and opportunity. For the mining industry, increased productivity is a strategic imperative....

Economics & Country Risk Services for Power & Utility Companies Grasp your exposure and the overall economic impact. Power and utility companies...

EnergyView Service Sector Understand the business environment for oil, gas and power companies Are your strategies and technologies evolving...

China Oil & Gas Invest with confidence Do you need to fully understand China's energy prospects from an investor's perspective? From the viewpoint...

European Power Avoid risk and unlock opportunities. Do your strategic and investment plans rest upon an independent assessment of Europe's power...

North American Gas and Power Scenarios Understand how markets, industry, and technology evolve and impact power and gas players How do you make...

Oil Markets, Midstream and Downstream Services Access insight into the full downstream value chain The Oil Markets, Midstream and Downstream...

Russian and Caspian Energy Access timely, expert insight for educated investment decisions Do you have or are you considering investments in...

Long-Term Planning and Energy Scenarios Position for success in an uncertain future Does your long-term energy planning factor in a range of...

The Tiger Re-emerges: Southeast Asia Gas, Coal and Power Market Opportunities Navigate Southeast Asia's energy markets with confidence Do your...

Canadian Oil Sands Dialogue Access IHS Markit public reports on the benefits and issues associated of Canadian oil sands development. Do you...

IHS Eurasia Transportation Service Resolve transportation hurdles impeding Russian and Caspian oil and gas exports Are you an energy firm looking...

IHS Markit Upstream Technology and Innovation (UTAI) Source, manage and advance strategic technology developments across the E&P value chain...

Midstream Gas Consulting Manage the delivery, price and cost of gas between the wellhead and end markets What is the cheapest energy to power...

Downstream and Refining Consulting Optimize long-term fuel mix strategies and position for growth Should we undertake an expansion? How much...

IHS Energy Strategic Horizons Keep pace quickly and easily with global oil and gas developments How do you track industry developments where...

Gas Competition Service Position for success with competitor analysis in the gas markets Do you need to better understand the strategy of partners...

IHS Upstream Competition Service Assess the world's top upstream energy competitors and partnership opportunities Do you have easy access to...

IHS Growth Play Service Master the dynamics and competition of global growth play activity Considering a deepwater or growth play for advancing...

Iraq Service Navigate Iraq's ever-changing environment to achieve commercial success Are you relying on generic country intelligence for your...

LNG Value Chain and Markets Service Stay ahead of LNG industry competitors with detailed information and insights Do you need a transparent...

Global Lubricants Extend your reach with a 360-degree view of the global lubricants industry Do you need to compare lubricants strategy and...

Petrochemical Feedstocks Markets Understand what it takes to succeed in petrochemical feedstocks Do you need to make long-term capacity and...

Oil & Gas Risk Service Stay ahead of upstream risk How effective are your current tools for benchmarking E&P risk? The Oil and Gas Risk Service...

Market Intelligence Network (MINT) LNG Make smarter trading decisions with MINT LNG How would actionable LNG vessel tracking intelligence improve...

Waterborne Live LPG Access the premier choice for continuously updated waterborne LPG market data and analysis Do you need a thorough understanding...

Waterborne Live LPG Stay informed on waterborne LPG trade data Access continuously updated waterborne LPG trade data & regular market analysis...

Petroleum Economics and Policy Solutions (PEPS) Screen upstream opportunities and above-ground risk with one tool Established in 1993, PEPS...

IHS The Energy Daily (TED) Gain a competitive intelligence edge with breaking US energy news and policy analysis Why base today's decisions...

Eagle Ford Community of Best Practice Drive optimal well performance Do you have or are you considering operations or investments in the Eagle...

OPE$T - OPEX Planning and Performance Optimization Tool Manage operating costs with transparency across the entire lifecycle of your assets...

China Gas, Power & Coal Size regional markets and source low-cost energy Do you need to fully understand China's energy prospects from an investor's...

Coal Events & Conferences Revitalize business strategy, connect with peers and gain timely, unbiased insight at a Coal industry event. Listen...

IHS Petrodata™ ConstructionVesselBase® Unlock commercial prospects worldwide with real-time news and data Is your construction vessel data up...

IHS Petrodata™ Petrodaily® Field Development Identify offshore field opportunities with commercial data How accurate is the global offshore...

IHS Petrodata™ FPSbase® Understand global trends in the FPS market What if you could access the latest supply and demand data for all existing...

IHS Petrodata™ FPSbase® Quarterly Report Drive offshore field development with global offshore platform research Would access to deeper FPSO...

IHS Petrodata™ Petrodaily® International Subsea Track subsea activity with offshore development news and data Do you have the information you...

Canada Drilling Records Reveal drilling opportunities and ensure rig availability. How do you create and monitor drilling plans for effective...

Canada Rig Location Dataset Reduce rig costs and boost negotiating power with drilling rig updates How are you tracking oil rig locations and...

IHS Petrodata™ World Rig Forecast: Short-Term Trends Stay informed of the most important rig activity and trends Is your rig data providing...

Offset Drilling and Completion Benchmarking Improve operations and reduce non-productive drilling time with in-depth performance analysis Are...

IHS Petrodata RigBase Find offshore drilling opportunities faster with early access to key commercial details Do you have the most up to date...

Petrodata Offshore Rig Day Rate Trends Analyze offshore drilling costs with timely IHS Markit day rate data Updated monthly, the Offshore Rig...

IHS Petrodata™ Petrodaily® Rigs Increase offshore profitability with early access to drilling rig activity data How current is the rigs data...

Petrodata™ Weekly Rig Count Identify regional and global opportunities with accurate offshore rig data Is your rig count accurate? Updated each...

IHS Petrodata™ RigPoint™ Advance exploration with commercial offshore rig data. Do your strategic planners have access to accurate offshore...

IHS Petrodata™ Supply/Demand Builder Understand global rig market supply and demand Are your offshore rigs operating at optimal capacity? Recognize...

Offset Drilling Data (US) Optimize drilling costs and performance Entering a new play or optimizing performance efficiencies in an existing...

US Permits Drive business decisions with daily updated permit data Where is drilling activity planned and who is active in specific area of...

US Rig Activity Enhance plays with online US rig activity maps and reports How do you currently monitor rig activity and rig availability? US...

US Drilling Statistics Reveal US oil drilling opportunities through customized statistical reports Are you relying on generic offshore drilling...

IHS Petrodata Seismic Quarterly Report Analysis and demand forecast for the marine seismic market. Is your commercial seismic vessel data robust...

IHS Petrodata™ SeismicBase® Optimize offshore decisions with commercial seismic vessel data How accurate is the data you're using to build seismic...

IHS Petrodata™ MarineBase® Optimize offshore decisions with commercial supply vessel data. Comprehensive online market intelligence, vessel...

IHS Petrodata™ Petrodaily® Marine Your source for accurate, up-to-date market intelligence on the offshore supply vessel market Is your offshore...

Commercial Energy Profile Database (US) Target marketing efforts with detailed facility and energy consumption data Have you identified your...