Customer Logins
Obtain the data you need to make the most informed decisions by accessing our extensive portfolio of information, analytics, and expertise. Sign in to the product or service center of your choice.
Customer Logins
Aerospace, Defense & Security
Jane's – Intelligence that matters
Over the last century, Jane's by IHS Markit has transitioned from traditional publisher to the leading global open source intelligence agency. Today, our customers need flexible, agile, interactive end-to-end support. Jane's provision of timely, evidence-based information and intelligence enables our customers to augment and enrich their analysis. The processes, sources and expert judgement that make up Jane's tradecraft continue to underpin our products and services.
Jane's solutions cover key areas including:
Military platforms, systems and weapons
Threat intelligence
Defense markets, forecasts and budgets
Sustainment and procurement
View more solutions for...
Jane's – Intelligence that matters
Follow the Jane's journey from traditional publisher to leading open source intelligence agency.
Jane's global defense industry solutions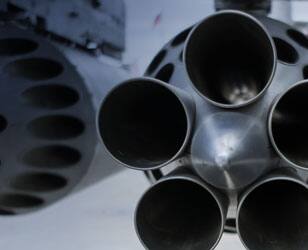 Jane's Consulting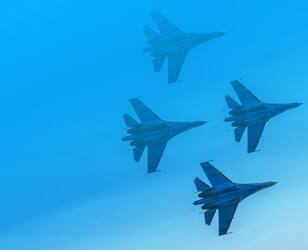 Find IHS Markit Aerospace, Defense & Security Products and Solutions
Jane's Security Intelligence Solutions Counter security threats Need the big picture on conventional and asymmetric threats? Need to deliver...

Jane's Defence Equipment and Technology Intelligence Centre Jane's Defence Equipment and Technology Intelligence Centre from Jane's by IHS Markit...

Jane's Defence Budgets Jane's Defence Budgets from IHS Markit applies a unique methodology to deliver a macro-level analysis of national defence...

Aerospace and Defence Industry Consulting Develop effective strategies and capture new revenue Want to develop the most effective market strategies?...

Jane's Defence Industry & Markets Intelligence Centre Jane's by IHS Markit analysts forecast that competition within the aerospace and defence...

Jane's Military & Security Assessments Intelligence Centre Jane's Military and Security Assessments Intelligence Centre from IHS Markit provides...

Jane's Terrorism & Insurgency Centre Local knowledge of a global threat environment An unsettled world of shifting and evolving social, political...

Jane's Markets Forecast Uncover market growth with reliable content driven forecasts The global defence market is worth about USD1.8 trillion...

Jane's Defence Sector Budgets Jane's Defence Sector Budgets from IHS Markit delivers a top-down view of procurement and RDT&E budgets by market....

Jane's Offsets Advisory Module Jane's Offsets Advisory Module from IHS Markit is a specialist resource that delivers in-depth, actionable insight...

Jane's Defence Procurement Intelligence Centre Match equipment and capabilities with market opportunities Need timely military procurement intelligence?...

Jane's Defence Industry Base your decisions on the latest intelligence Need a comprehensive view of international defence? Want to know about...

National Security Consulting Optimize your OSINT tools and processes Want to enhance your intelligence with reliable security risk assessments?...

Jane's Chemical, Biological, Radiological & Nuclear Assessments Intelligence Centre Monitor the strategic global CBRN situation Delivering comprehensive...

Jane's Defence: Air & Space Module Air & Space Module provides a complete reference portfolio of air and space platforms, systems and subsystems...

Jane's Defence: Land Module Strengthen your military land defense positioning This comprehensive resource combines all Jane's military land-based...

Military Specifications and Standards Simplify working with and within the US military This military standards collection simplifies contract...

Jane's Defence: C4ISR & Mission Systems Module Master the information component of the battle space C4ISR & Mission Systems combines information...

Jane's Defence: Weapons Module This powerful resource provides a complete tri-service, joint and strategic reference portfolio of military weapons...

Jane's Defence: Land Platforms Module Anticipate land defense threats and opportunities This comprehensive resource combines all products devoted...

Jane's Defence: Air Platforms Module Understand airborne threats, opportunities and capability This information resource combines the three...

Jane's Security: Military Capabilities Module Jane's Security: Military Capabilities Module from IHS Markit provides comprehensive reference...

Jane's Security: Country Risk Module Sentinel Country Risk Assessments provide subscribers with the most current, in-depth and impartial analysis...

Every Point on the Planet Calculate global risk exposure How granular is your risk intelligence? This service provides precise, one-year risk...

Jane's Defence: EOD & CBRN Module EOD & CBRNE Defence Module from Jane's by IHS Markit provides information on the world's chemical, biological...

Jane's Defence: Platforms Module Maintain strategic defense platform advantages This comprehensive resource combines all Jane's products on...

Jane's Defence: Sea Module Bolster sea-defense decisions This valuable resource provides access to all Jane's military naval and military sea-defense...

Jane's Defence: Sea Platforms Module Ensure sea-defence platform strength This resource combines Jane's military sea-defence data and analysis...

Jane's Aero Engines Assess current airborne propulsion technologies and capabilities This comprehensive resource provides detailed information...

Jane's Weapons: Air-Launched Understand air-launched weapons threats Access in-depth data on weapons carried on the world's air platforms. Technical...

Jane's Weapons Ammunition Identify, procure and counter worldwide ammunition This guide combines detailed technical information with data tables...

Jane's Land Warfare Platforms: Armoured Fighting Vehicles Understand land threats and maintain capability This information resource delivers...

Jane's Land Warfare Platforms: Artillery and Air Defence Understand threats and maintain capability advantage This information resource profiles...

Jane's C4ISR & Mission Systems: Joint & Common Equipment Assess networked warfare capabilities This detailed reference resource covers programme...

Jane's Fighting Ships Identifying naval warships is as easy as 1, 2, 3 Do you need a resource for naval battleship identification training?...

Jane's Flight Avionics Assess avionics systems and develop capability This comprehensive reference details flight avionics control and related...

Jane's Weapons: Infantry Gain a global competitive edge Gain access to information on military infantry weapons—in development, in production...

Jane's Land Warfare Platforms: Logistics, Support & Unmanned Maintain capability and discover opportunities This information resource details...

Jane's Weapons: Naval Drive critical naval weapons decisions This comprehensive reference provides information on weapons in development, in...

Jane's Police & Homeland Security Equipment Combat threat and develop capability Providing comprehensive technical details of equipment in service...

Jane's Weapons: Strategic Sharpen your strategic defense solutions This resource provides comprehensive, credible and up-to-date information...

Jane's Land Warfare Platforms: Firepower, Survivability & Mobility Develop capabilities and identify upgrade opportunities Mirroring the 'iron...

Jane's Unmanned Maritime Vehicles Identify unmanned underwater vehicle opportunities and threats Leverage data on unmanned underwater vehicles...

Jane's All the World's Aircraft: In Service Gauge airborne capabilities, threats and opportunities This resource provides detailed insights...

Jane's All the World's Aircraft: Unmanned Create capability advantage and business development success This comprehensive reference covers all...

Jane's World Defence Industry Sharpen your competitive intelligence World Defence Industry provides detailed uniform comparisons of the major...

Jane's Defence Weekly Subscribe today! Jane's Defence Weekly is the must-have source of global news, analysis and events in the aerospace and...

Jane's Defence News Module The Defence News Module offers the full suite of Jane's by IHS Markit world leading defense news offerings, including...

Jane's International Defence Review Subscribe today! Jane's International Defence Review is the must-have source of global defence equipment...

Jane's Navy International Subscribe today! Jane's Navy International is the must-have source of global news, analysis and events in the naval...

Jane's CBRN Response Handbook Optimize CBRN incident preparedness Need to establish CBRN response plan procedures? Understand the latest best...

Jane's World Air Forces Measure air domain threats This intelligence resource delivers country-by-country assessments of national airborne capabilities...

Jane's World Armies Quantify ground attack threat scenarios This intelligence resource delivers country-by-country order of battle (OOB/ORBAT)...

Jane's World Navies Calculate the naval threat This intelligence resource compares military capabilities of global navies by country, with data...

Jane's Country Risk Daily Report Get essential context on worldwide security events This online resource is designed to help security analysts...

Jane's Security: News Module Jane's Security News Module by IHS Markit provides international security news, analysis, insight and context....

Jane's Intelligence Review Subscribe today! Jane's Intelligence Review is the must-have source of international security news and analysis...

Jane's Terrorism Watch Report Track emerging security situations Need to monitor the activities of non-state armed groups? Report on developing...

Jane's Terrorism & Insurgency Centre Spatial Layer Mitigate terrorist threats Need to monitor global terrorism activities? Analyse data geospatially?...

Jane's Airport Review Subscribe today! Jane's Airport Review is the must-have source of global news, analysis and events in the Aviation sector....

Jane's Airports, Equipment & Services Keep up with advances in aviation technology This aviation industry reference guide offers information...

Jane's Air Traffic Control Remain at the forefront of air traffic control developments This resource provides reliable, up-to-date information...

Jane's Urban Transport Systems Develop innovative and effective transport networks This resource provides details on city transport systems...

Haystack® Gold Drive supply chain savings, efficiency and risk mitigation. Haystack® Gold is the leading defense parts and logistics management...

Jane's Satellite Imagery Analysis A new perspective on national security issues This satellite imagery analysis resource delivers expert image-led...

Economics & Country Risk Services for Aerospace & Defense Understand the economic and country risk environment. Emerging trends in defense spending...

IHS Standards Expert plus AV-DATA Access aviation regulations and compliance data instantly Do you need one source for aviation standards and...

American Institute of Aeronautics and Astronautics (AIAA) Improve designs and mitigate risks in the manufacture of air and space vehicles The...

Aerospace Industries Association (AIA) Ensure quality control and safety for the military and aerospace industry Aerospace Industries Association...

Aeronautical Radio, Inc (ARINC) Oversee avionics excellence from design to operation Aeronautical Radio, Inc (ARINC) standards are segmented...

Department of the Army (ARMY) Adopt military operational efficiency The Department of the Army (ARMY) publishes standards and pamphlets that...

Aerospace and Defense Industries Association of Europe - Standardization (ASD STAN) Comply with European requirements for Aerospace products...

ASTM International Obtain technical, procedural and operational documentation spanning multiple industries ASTM International standards are...

Battelle Memorial Institute (BMI) Improve design integrity in aircraft and aerospace vehicles The Metallic Materials Properties Development...

Code of Federal Regulations (CFR) Understand and comply with US Federal regulations The Code of Federal Regulations (CFR) is a collection of...

US Department of Defense (DoD) Ensure safety and increase opportunities for government procurement The U.S. Department of Defense (DOD) creates...

US Department of Defense Directives (DODD) Broaden operational understanding of procedures and policies for the U.S. military The U.S. Department...

European Aviation Safety Agency (EASA) Safeguard aviation operations and the environment The European Aviation Safety Agency (EASA) publishes...

Federal Aviation Administration (FAA) Rely upon consistent and cohesive directives for safe US flight operations The Federal Aviation Administration...

Flight Safety Foundation (FSF) Integrate air transportation best practices for safety and efficient operations The Flight Safety Foundation...

Aviation Handbooks and Manuals (HM) Consolidate aviation knowledge retrieval Aviation handbooks and manuals are published by various trade organizations...

International Civil Aviation Organization (ICAO) Adopt best practices and regulations for international air navigation and transport The International...

Institute of Environmental Sciences and Technology (IEST) Develop appropriate controlled environments for commercial and military product development...

Joint Aviation Authority Training Organization (JAA TO) Assure continued flight safety and efficient operations throughout Europe The Joint...

Joint Technical Architecture (JTA) Conform to military expectations for interoperability Joint Technical Architecture (JTA) standards govern...

Mil Specs Simplify military specification research and compliance. This collection of active and historic Mil Specs provides mission critical...

Ministry of Defense UK (MOD UK) Comply with procedural, equipment and component expectations of the British Military The Ministry of Defense...

National Code Services Association (NCSA) Elevate safety and efficiency in firefighting and fire prevention The National Code Services Association...

US Department of the Navy (NAVY) Understand and adopt procedural requirements to assure uniform naval operations The US Department of the Navy...

Parachute Industry Association (PIA) Improve product performance, quality and safety for civilians and the military The Parachute Industry Association...

ADS Ensure compliance in the UK aerospace industry A|D|S was formed from the merger of the Association of Police and Public Security Suppliers...

Standards Developing Organizations Ensure product quality, reliability and compatibility IHS Markit provides technical standards, codes, specifications...

Jane's EOD & CBRNE Defence Equipment Assess threats and identify opportunities This information resource provides comprehensive information...

Jane's All the World's Aircraft: Development & Production Understand the world's most modern aircraft This broad reference examines all current...

Jane's Mines & EOD Operational Guide Support effective explosive ordnance disposal Provides operational information on the recognition and disposal...

Jane's Space Systems & Industry Assess space technology capabilities This resource profiles civilian and military space systems—in service and...

Jane's C4ISR & Mission Systems: Air Assess air mission system requirements Providing technical and programme data and information on C4ISR (command...

Jane's C4ISR & Mission Systems: Land Identify land-based C4ISR capabilities and opportunities This comprehensive reference resource delivers...

Jane's C4ISR & Mission Systems: Maritime Assess maritime mission system requirements Delivering technical and programme data and information...

Jane's Simulation & Training Systems Research and procure military simulation and training systems This resource provides detailed information...

Jane's Defence Industry Solutions Position for success in shifting industry conditions Need to grow your share in domestic and export markets?...

Jane's Special Forces Assess specialist military capabilities Jane's Special Forces from IHS Markit provides detailed reference data and analysis...

Jane's World Insurgency & Terrorism Need to verify and validate non-state armed group intelligence? Need an impartial, independent perspective?...

IntraSource Tighten data security and privacy with ease Residing behind your firewall, IntraSource™ from IHS Markit delivers subscription collections—millions...

United Kingdom Civil Aviation Authority (UKCAA) Avoid risk and sustain air worthiness in the UK The United Kingdom Civil Aviation Authority...

ASIS International Enhance safety procedures and security measures ASIS International, formerly known as the American Society for Industrial...

Identify & Capture New Defence Business Grow market share in the world's new, emerging and adjacent markets. Need to discover new revenue channels?...

Syria & Iraq Conflict Futures Challenge assumptions. Expand scenarios. Anticipate threats. This report helps defense, security, diplomatic and...

PriceEdge from IHS Markit PriceEdge creates a fair market price, based on historical contract award prices for most parts procured by the Department...

Manage and Optimize Internal Standards and Documentation Integrate Internal and Industry Engineering Standards with a Single Platform Your engineers...

Jane's Show Dailies Plan your event campaign with Jane's Every year the largest defence events nominate Jane's as the official publisher of...

Wiley Major Reference Works Get a Clear, Quick Understanding of Technical Topics with the Best Encyclopedic References Online Do your engineers...

Conflict Monitor from IHS Markit Geospatial intelligence and social media monitoring are changing the nature of conflict analysis. Conflict...

Anticipate and Respond to Evolving Threats While we have globally moved beyond the large ground wars in Iraq and Afghanistan, we continue to...

Sustain Defense Capability Sustain defense capability with reduced through-life costs while mitigating risks Faced with declining defense spend...

Optimize OSINT Capability Jane's by IHS Markit - The partner of choice for OSINT optimisation Estimates advise that by 2020 there will be 44...

Identify & Capture Opportunities Identify and capture new business with Jane's Declining global defence sector markets are challenging the industry...

Total Materia by Key to Metals AG Accelerate research and design decisions with the world's most comprehensive materials database Do your engineers...

Human Factors Package Ensure safe and user-friendly product designs. Is your design team applying knowledge of human abilities, characteristics...

Cybersecurity Package Design and embed cybersecurity into your products and systems Are your products and systems vulnerable to cyber attacks?...

Conflict Atlas created by Airbus Defence and Space and Jane's OSINT GEO intelligence across countries of conflict and crisis The growing extremist...

Jane's Defence Industry 20YY Scenario planning for the next 5 years and beyond The global defense industry is contending with several disruptive...

Jane's Militant Propaganda Analysis Trusted insights from native language terrorism experts Understanding the use of social media and propaganda...

Jane's GEOINT Increase your understanding of the operational environment With the increasing rise of territorial conflicts, border disputes...

Engineering Journals, Reports, Best Practices & Other Vetted Technical Reference Accelerate technical problem-solving with precise answers from...

Jane's latest defence industry insight & analysis The top five trends shaping the global defence markets Senior analyst, Guy Anderson, discusses...

Navigate New & Emerging Markets Jane's Solutions for the Global Defence Industry Jane's solutions enable A&D businesses to identify and capture...

Intelligence Events by IHS Markit Intelligence Events from IHS Markit Security organizations are facing an increasingly volatile environment...

3D CAD Industry Standards Shorten design and engineering cycles by using 3D CAD Standards In a world of intensifying pressures on engineering...

How to win new business in an increasingly challenging market place Producing a Winning Bid This final video in the series summarises all of...

Increase your understanding of the global threat environment Building a more robust intelligence product How to support your decision making...

Engineering Workbench Expedite technical research and innovation with an advanced engineering intelligence solution. With Engineering Workbench...

Standards, Codes & Specs Discover an online platform that simplifies and expedites the process for finding and managing standards and related...

Comparative Industry Service Know which industries will thrive Do you operate or invest in multiple industries around the world? Need clear...

ESDU: Validated engineering design methods Ensure optimal product design, performance, safety and compliance. Drawing upon a legacy of more...

Chemical Economics Handbook® (CEH) Keep pace with the global chemical industry and its competitive markets. Every year, the chemical industry...

Maritime Portal: Sea-web and AISLive Ship Tracking Intelligence The Only Source You Need for Maritime and Ship Tracking Intelligence The Maritime...

Sea-web: The ultimate marine online database Maximize your seafaring operations with the industry's largest maritime database. Sea-web™ is the...

Advanced Country Analysis & Forecasting Support your busine