Customer Logins
Obtain the data you need to make the most informed decisions by accessing our extensive portfolio of information, analytics, and expertise. Sign in to the product or service center of your choice.
Customer Logins
From the shop floor to the C-Suite and at every level, our customers benefit from our breadth and depth of expertise. Our global team includes subject-matter experts and leading industry specialists with comprehensive experience. Sort the alphabetical index to filter by industry, region, products and areas of interest. Select any featured expert's name or photo to view a biography.
Associate Director, Energy Research & Consulting, IHS Markit

Mariam Al-Shamma is an associate director in the Upstream E&P Terms and Above-Ground Risk team at IHS Markit, specializing in analyzing, forecasting, and benchmarking aboveground risks affecting the upstream oil and gas sector in the Middle East.

Director, Latin America & the Caribbean NGL Lead, Midstream Oil & NGL, IHS Markit

Adrian Calcaneo is the NGL lead for Latin America & the Caribbean within the Midstream Oil & NGL team at IHS Markit, where he provides research, analysis, and consults for clients with a focus on Mexico, the Caribbean, and Central and South America.

Director, Power, Gas, Coal, and Renewables, IHS Markit

Mark Griffith is a senior research director at IHS Markit, focused on the impact that industry trends, including climate change policy and competition among fuels and energy technologies, have on the operational and strategic decisions of market participants.

Animal Pharm Editor, Animal Health

As Editor of Animal Pharm, Joseph Harvey provides news and analysis about the global animal health market across a range of species and products. He conducts exclusive interviews with the sector's biggest companies and experts, as well as start-up firms. He also hosts webinars and gives speeches on the industry.

Senior Director, Gas, Power, and Energy Futures, IHS Markit

Deborah Mann, senior director with the Gas, Power, and Energy Futures team for Europe at IHS Markit, is an expert in low-carbon energy strategy. She specializes in evaluating the impact of new technologies on the decarbonization of diverse energy sectors.

Managing Director, IHS Markit – Securities Finance, Delta One, Dividend Forecasting, Research Signals and Transaction Cost Analysis, IHS Markit

Mr. Edward Marhefka is a managing director and global co-head of Equities, Data and Analytics products at IHS Markit, which encompasses Securities Finance, Delta One, Dividend Forecasting, Research Signals and Transaction Cost Analysis products.

Head of Current Information, Phosphates and Sulphur

Sarah Marlow specialises in the Phosphates, Sulphur and Sulphuric Acid markets but over her career has covered most nutrients in the fertilizer space. Sarah is currently the editor of Fertecon's monthly Futures reports on Phosphates and Sulphur, producing a short term price forecast report for both sectors.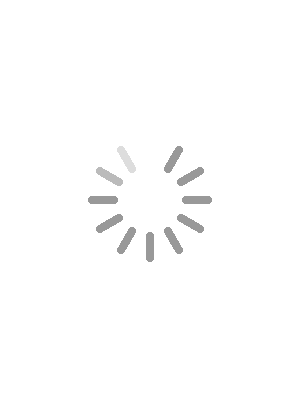 1 2