Customer Logins
Obtain the data you need to make the most informed decisions by accessing our extensive portfolio of information, analytics, and expertise. Sign in to the product or service center of your choice.
Customer Logins
Director of Research and Analysis, Food and Agricultural Commodities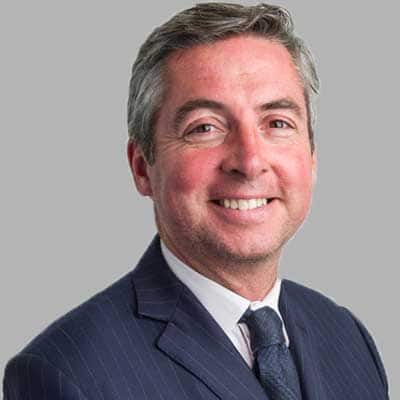 Nick Edwards, director of research and analysis for the Food and Agricultural Commodities services within IHS Markit Agribusiness.
Mr. Edwards leads the development of market reporting, analysis and price assessment for the global Food and Agricultural Commodities teams within IHS Markit's Agribusiness division. He focuses on increasing value for customers through the creation of proprietary, comprehensive and essential information and data. He has 30 years' experience in growing market-leading information businesses across a variety of sectors including mining and metals, construction, healthcare, manufacturing, technology and government. He has a Postgraduate Diploma in Journalism from City University and a Bachelor's degree in English and American Literature from the University of Warwick.
Agribusiness
Coal, Metals and Mining
Commodities
Fertilizers
Metallurgical Coal
Vehicle Components
Auto Shows
Mobility
Ammonia
Biodiesel
Ethanol
Nitrates
Urea
Dairy
Wheat
Sugar
Adjuvants
After-sales Parts and Service
Agribusiness Due Diligence
Agribusiness Infrastructure, Transport, Storage and Logistics
Agribusiness Retailing
Agribusiness Strategy
Agriculture Traceability
Alloys for Steel Production
Alternative Meats
Aluminum Markets
Ammonium Sulphate
Animal Fats
Animal Nutrition & Feed
Animal Welfare
Aquaculture
Automotive Aftermarket
Automotive Connectivity (Connected Car)
Automotive Consumer Financing
Automotive Consumer Marketing/Audiences
Automotive Market Statistics
Automotive Retail Trends/Transformation
Automotive Supply Chain
Bio Stimulants
Biofuel Markets
Biologicals
Biomass
Biopesticides
Biostimulants
Biotechnology
Car Sharing
Cattle and Beef
Cereals
Chemical Company Strategies and Performance
Coal Exports
Coal Inventories and Storage
Coal Market Forecasts
Coal Markets
Coal Mining
Coal Supply & Demand
Coal Transportation and Infrastructure
Coal versus Gas Competition
Coal versus Wind Competition
Coal-fired Generation Retirements
Commodity Flows
Commodity Price Forecasts
Copper Markets
Corn
Crop Processing
Crop Production
Digital Agriculture
Dry Bulk Shipping
Electric Vehicles (EVs/Batteries/EV Charging)
Environmental Policy
Farm Economics and Cost of Production
Farm Machinery
Farm Structure
Farmer Purchasing Habits
Farmland Trends & Prices
Feed Ingredients
Food Commodity Markets
Food Consumption
Food Ingredient Procurement and Cost Analysis
Food Policy, Safety and Labelling
Gene Editing and GMO
Grain Processing and Flows
Grains
In-Vehicle Infotainment (IVI)
Iron Ore
Low Carbon Fuel Standards
Market Disruption
Meat Production and Processing
Mergers & Acquisitions (M&A)
Metal Markets
Metallurgical Coal Imports
Metallurgical Coal Indexation
Metallurgical Coal Projects
Metallurgical Coal Trade Flow
Methanol
Micronutrients
Muriate of Potash (MOP)
National Organic Program (NOP)
Nitrogen Fertilizers
Oilseeds
Organic and non-GMO Foods & Ingredients
Original Equipment Manufacturers (OEMs)
Palm Oil
Phosphate Fertilizers
Phosphate Rock and Phosphoric Acid
Plant Breeding Pipeline Evaluation
Polyhalite
Poultry and Eggs
Precision Agriculture
Protein Crops
Regulatory Compliance (Emissions & Fuel Efficiency)
Renewable Chemicals
Renewable Diesel
Research and Development (R&D)
Rural Development Policy
Sheep
Softs Commodity Markets
Soybeans
Specialty Crops
Steel Markets
Sulphur & Sulfuric Acid
Swine and Pigs
Trade Policy
Used Vehicles
Vegetable Oils
Vehicle Autonomy
Vehicle Identification Number (VIN)
Vehicle Launches
Vehicle Lightweighting/Materials
Vehicle Loyalty
Vehicle Powertrain
Vehicle Production Forecasts
Vehicle Recall
Vehicle Sales Forecasts
Vehicle Sales/Registrations
Vehicle Types/Segments
Vehicles In Operation (VIO/PARC)